1. Product:
10" Treo SS 10.44
2. Specs:
500wrms, 27mm xmax ... Full specs here:
TREO Engineering | SS Series Subwoofers
3. Description/Condition:
Nearly brand new. Been mounted in a box once and played for 30-40 minutes in its whole life.
4. Price:
:120 + shipping, or trades. Looking for RE RE 6.5" components. BNIB or lightly used RE SR15 (new cone style). or any other 6.5" component set out there.
5. Pictures: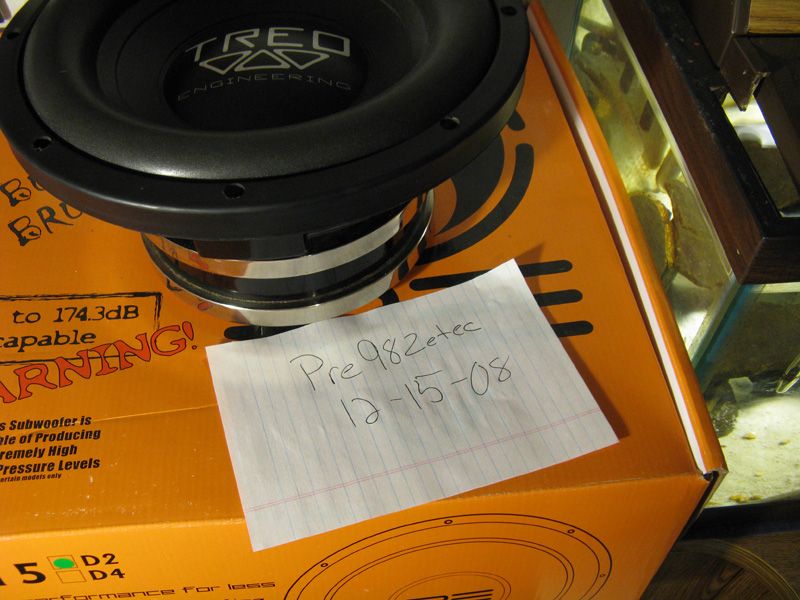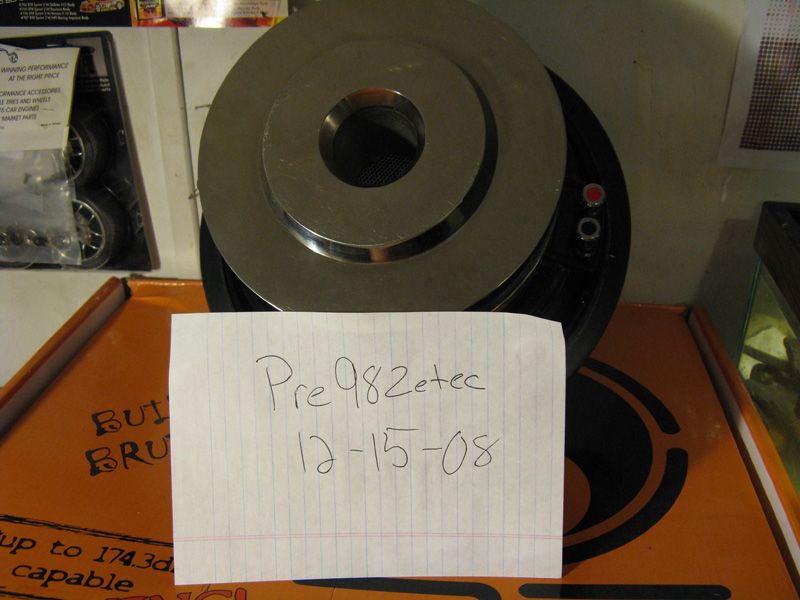 Date on the pics is old. I took them the day I posted them on caraudio.com. i can take new pictures with the actual date if needed.