1. Product:
Boston Acoustics GT-2200
2. Specs:
Car Audio 2-channel Amplifier
Model: GT-2200 GT Series
RMS Power: 900 WATTS (14.4V)
4 ohms: 200 watts x 2 channel
2 ohms: 350 watts x 2 channel
Bridged, 4 ohms: 700 watts x 1 channel
Bridged, 2 ohms: 900 watts x 1 channel
RMS Power(12V):
4 ohms: 160 watts x 2 channel
Bridged, 2 ohms: 750 watts x 1 channel
Frequency response: 10-95,000 Hz
Variable high-pass filter: 20-250 Hz, 12 dB/octave
Variable low-pass filter: 50-350 Hz, 12 or 24 dB/octave
Q-Tune™ technology combines sophisticated crossover adjustments with Q-Control settings to seamlessly transition rear bass to the front sound stage
Adjustable mounting feet (mounting feet move along rails to allow the easiest installation)
Fully computer-controlled diagnostics system (continuously monitors amplifier in case of thermal overload, short circuits, or over voltage)
Heavy duty forced cooled aluminum alloy heatsink
Dimensions: L 18-3/4" x W 9" x H 2-3/8"
3. Description/Condition:
Very capable and powerful SQ AB class amp. Ran with 4 gauge knukonceptz flex wire directly to rear battery. Fan can make a strange sound occasionally, it has done this since I bought it new so maybe that's how they are, never overheats. Amp is in still in mint condition and is just over a year old.
4.Price:
:
$155 shipped
5. Pictures of your item for trade:
[IMG]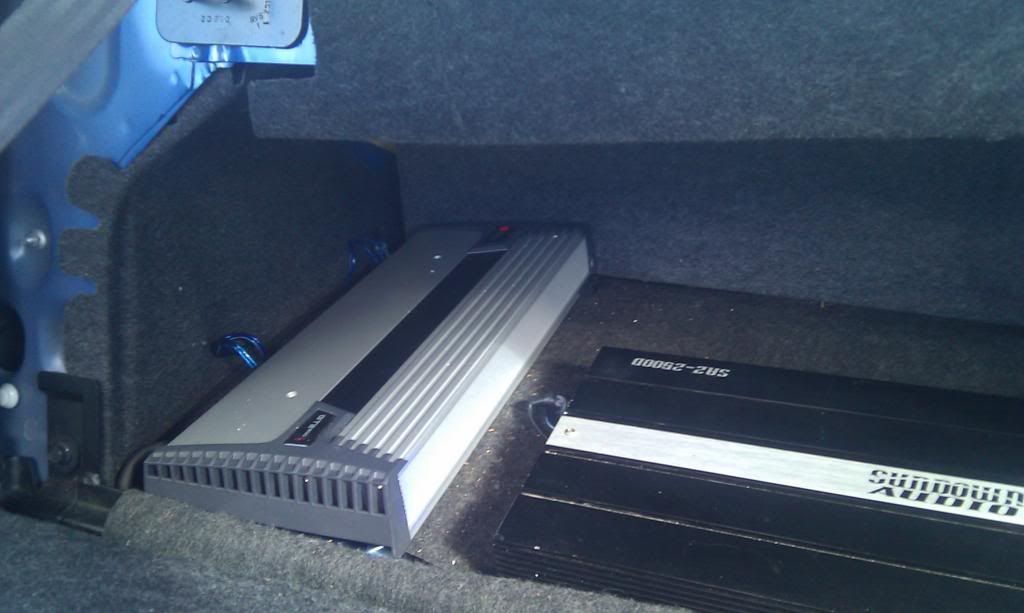 [/IMG]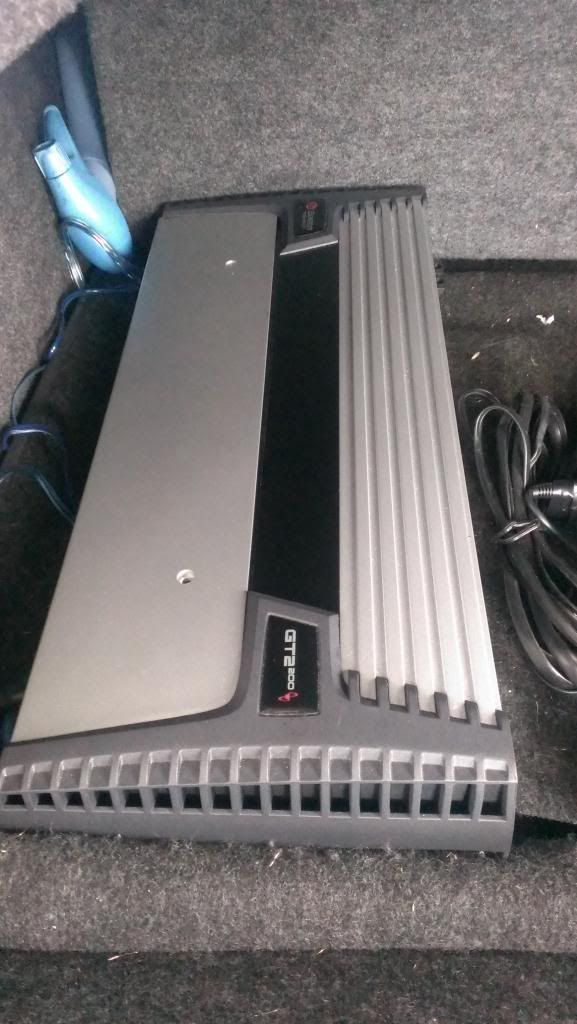 __________________
Head Unit - Alpine CDE-123
Front Speaks - Sundown NeoPro V2 6.5"
Sub Amp - Audioque 3500.1D
Sub - Audioque HDC3 15" D2 - 4.5 cubes @ 38hz
Refs- lightningbolt44, andar, dbeez, robertspangler, dextermoped, johnjv29, blazin33, titan808, hispls