Not exactly sure what you are looking for, but here are some pics. And I would rather not have the 220a one since that's what my local car shop quoted me and it's not doing so hot in there right now lol.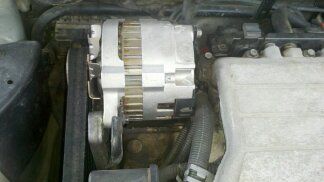 black tube on the bottom right is for the spark plug wires, so it could be moved around
If you need measurements just ask and I will try my best.