It's my first time doing a build on a new car. It totally freaks me out but i still know i'll do a better job than pretty much every car audio place around here
. It will start slowly but be update each time i makes some progress. Not alot of free time and Quebec winter makes it impossible to work outside...
My car: Sonata 2.0T Limited 2012
Nice car for a good blend of confort and performance. Motor is a GDI 2.0T 274hp/269lbs torque. It's my first new car and i'm gonna take care of it. For that reason, i decided i'll this build would be more reasonable in term of loudness. First i don't want to destroy my new baby, second i want to keep the weight down as much as possible....
Car is fully equiped except for the nav... it didn't worth the additional 3k to me (and canadian price are a joke compared to yours!!! )
Stock system is pretty impressive to say the least. It's being called Dimension, but it seems to be a hyundai's brand.
there's so midrange drivers over the dash and 6.5 midbass /midrange speakers in each front doors. A pair of coxial in the rear doors and a free air 8inch in the rear deck. All powered by a stock amp (on limited model). I could have lived with this system if i wasn't as crazy about audio, it really have a balanced sound to it.
But i'm not like this so i add to do something
I'll still keep the Stock Radio because it control pretty much everything in the car. No way i'm putting the ugly avic 900bt there....
System will be more sq oriented than my last. I want to make everything perfect so i just instal it now and resist the temptation to modify it every six month
First Trunk Car ever!!! i wouldn't even look at trunk car before because of system consideration.... now priority changed. I'll just use a single 12 in here
Now the Equipment: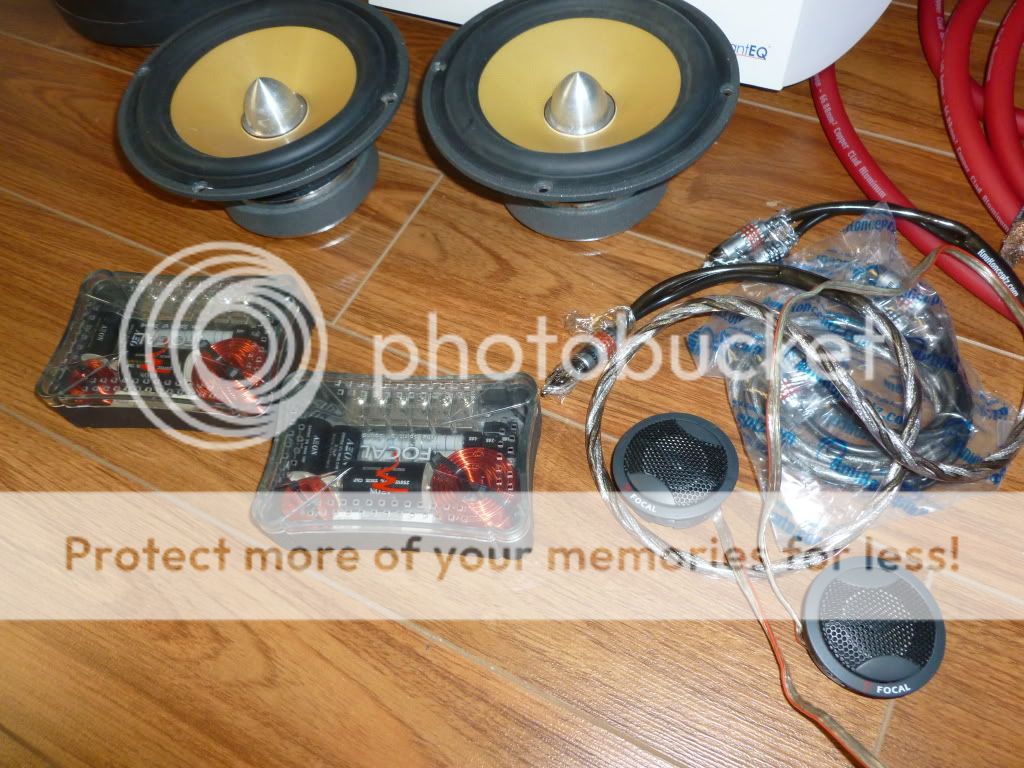 Stock Headunit with wheel control,bt,voice recognition. Gps for maps!
Frontstage: Focal 165k2p
Electrical: Everything Stock. Will do the Big 3 as the summers come up next year. 0ga knukoncept wire from the front to the back. No additional batteries planned here for weight purpose
I might change the stock battery for a g31 agm...
Frontstage amp : Arc Audio Foose 150.4 (rated 320x2 brided)
Sub Amp: Id Q1200 I just bought in here
Sub : Tc sound 3hp, dual 3ohm. A prototype
Processor: Alpine PXE-h650 with imprint (first time with a processor)
Deadener : 100ft/sq of damplier. At the antirust they did has something inside the lower doors panel so i don't know i'll be able to work out there... i'll see later i guess