Kevin ended up selling me some Skar's for a good price, so I decided to go all out with this one. I want this build to be sound good. No more fart cannons. More so, I want it to be pretty
. I finally picked up a second job, so I'm being a bit more generous with this one. So yeah. I had BHE designs make me a box. reasonably priced. I want something pretty, like i said! so a window.
Subs!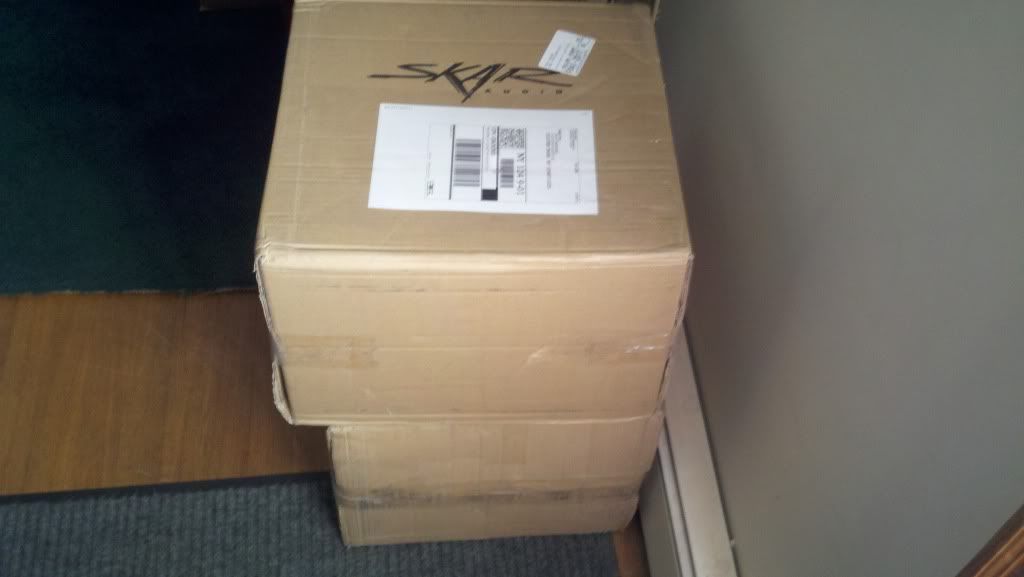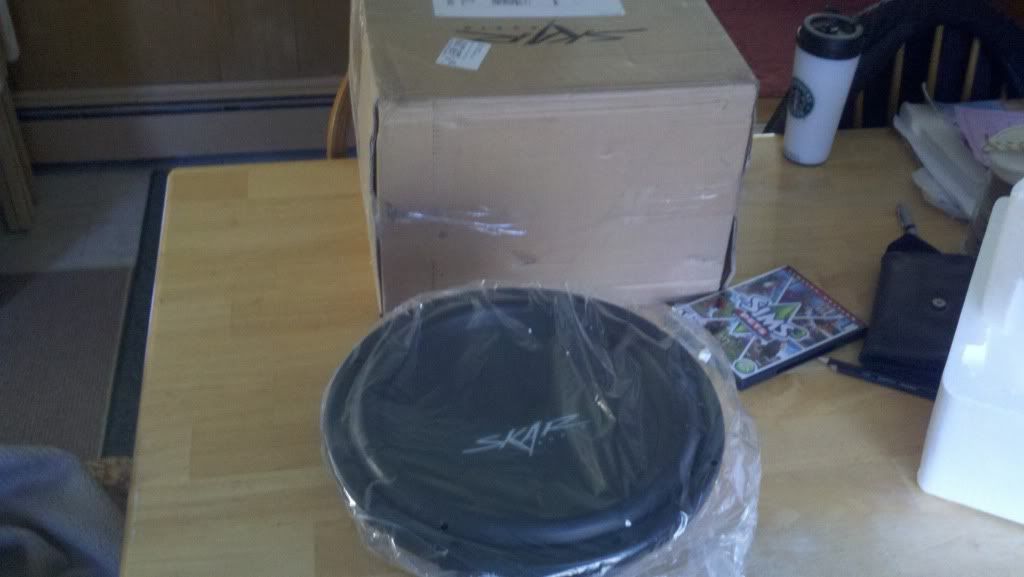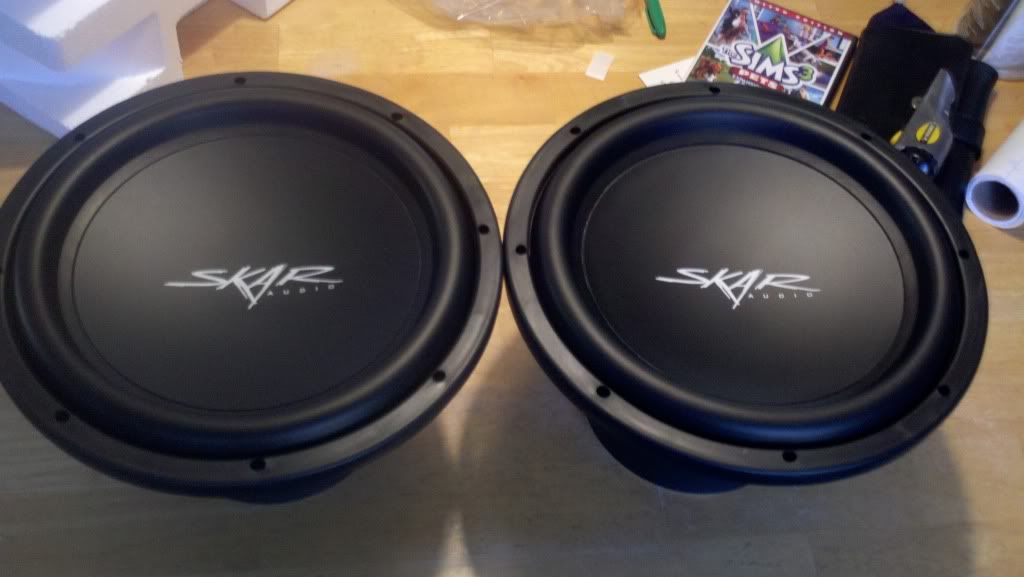 And the wood! (or most of it) I couldn't find any reasonably priced birch, and I am sick of MDF so Home Depot it is. Only 5 ply, but it doesn't need to be anything ridiculous. Its only going to see between 1000-1500 watts.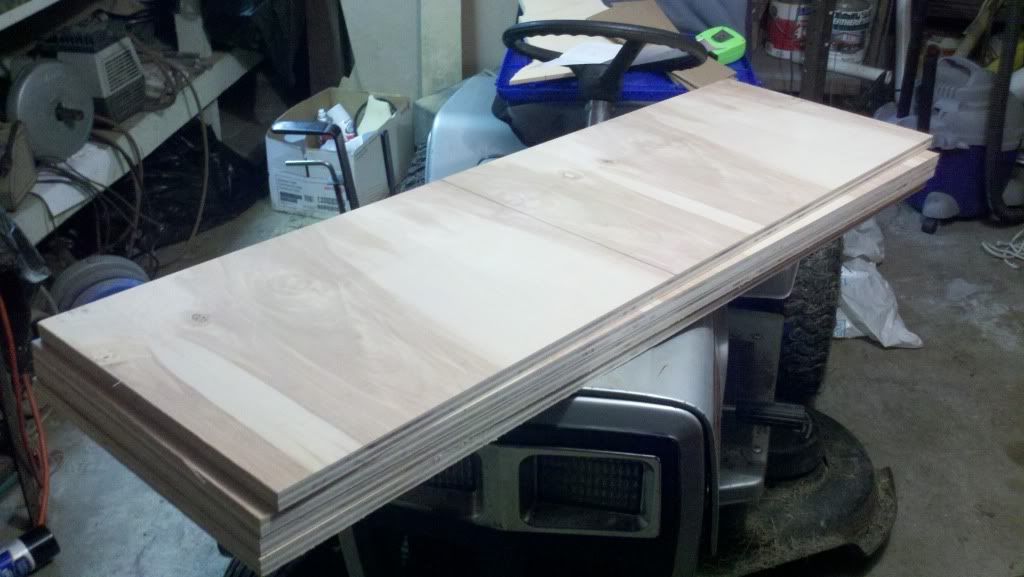 As far as the amp goes, I'm in the process of fixing a Sundown SAZ 1500D, but that may not work out. Fets should be here Wednesday!
I will probably begin cutting more tomorrow after work.