This is on a few other forums as well, was bored, and I'm actually on this site more than smd, so I figured I would post the log here as well. Equipment as follows;
8 Sundown audio nightshade vs2's 15's dual 1ohm
2 audioque aq20k's
2 old school precison power pcx channels
8 kinetik 2400's, 2 shuriken bt120's and one kinetik 2000 under the hood
2 mike singer 350 amp alternators
mla dual alternator bracket
mla missing link module
pair of sundown audio neo 10's in custom doors built by scott bowman
pair of selenium super tweeters
custom a pilars with 4.5 infinity ref comps
q-logic kick panels with fosgate power series comps
one bad as 4th order designed by Scott Bowman and Nick Probst..
a ton of 1/0 welding cable(ofc)
alpine ina w900
cheap clarion eq(but I love it)
Thanks to Jacob from sundown for making a bad as sub, and thanks to Vance Wilkie for installing my alts, and fixing shit that was broken.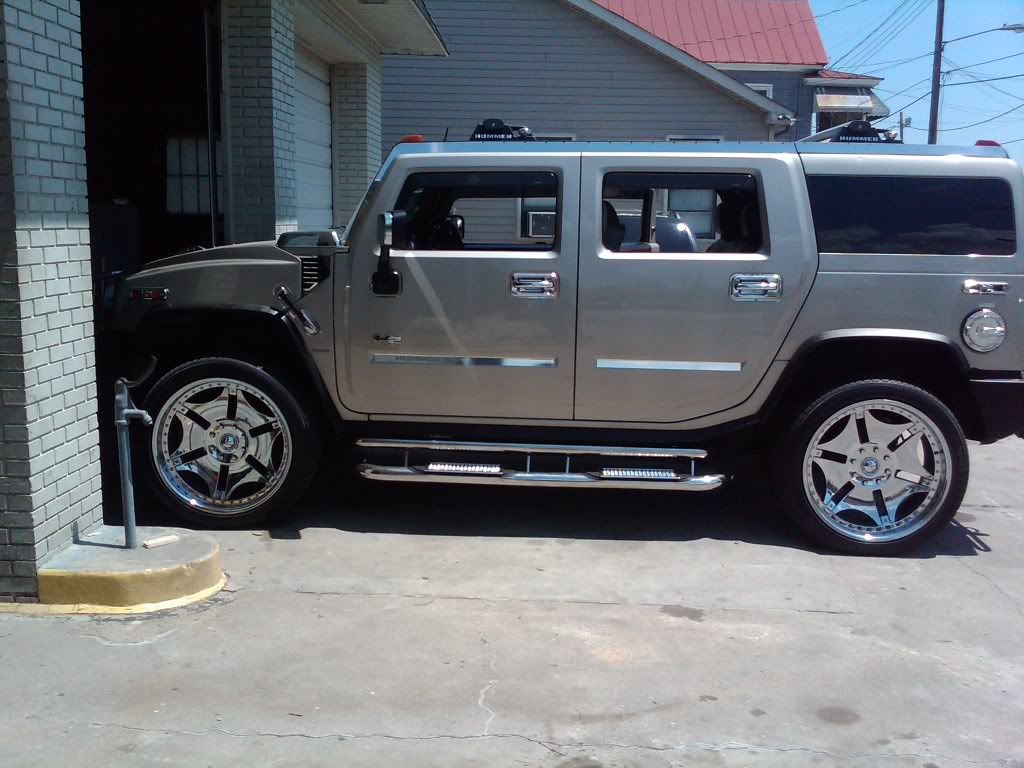 old set up
tear down"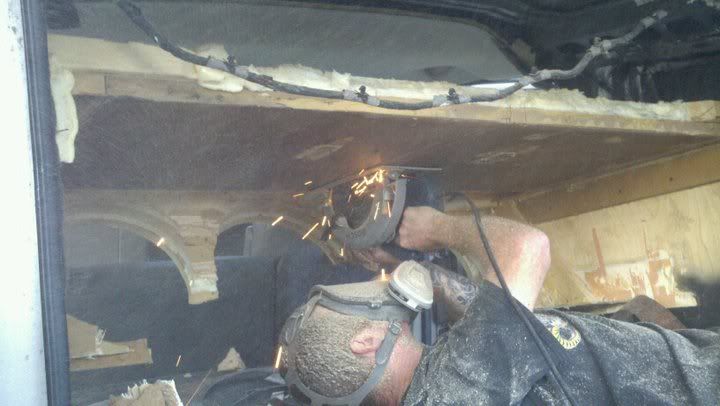 Scott bowman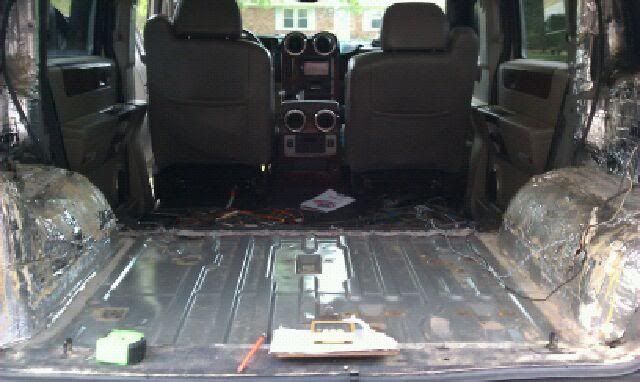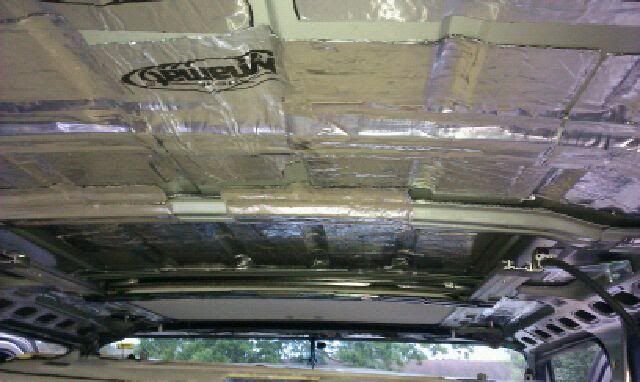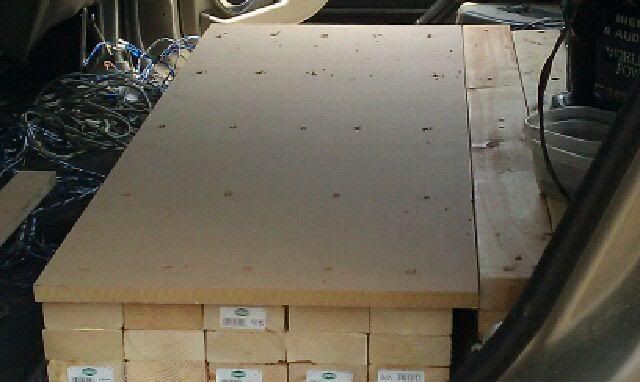 sketch up of new box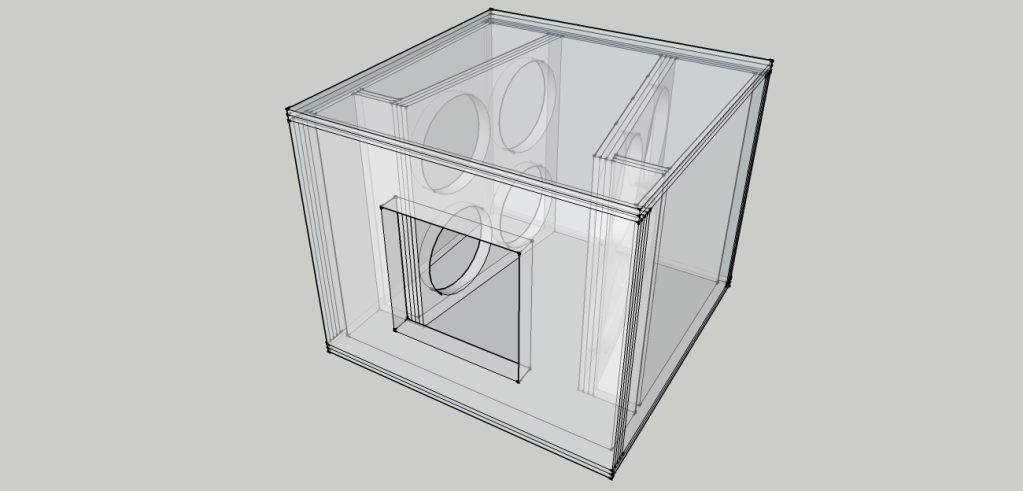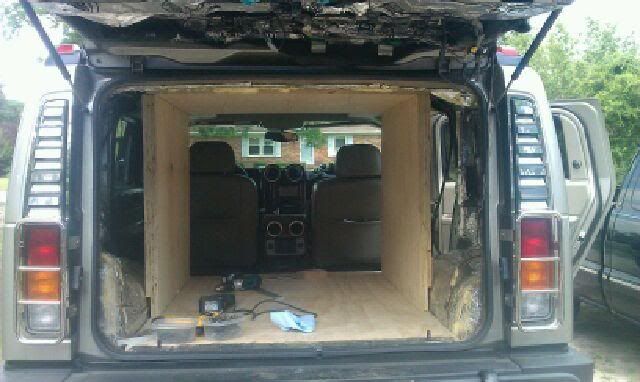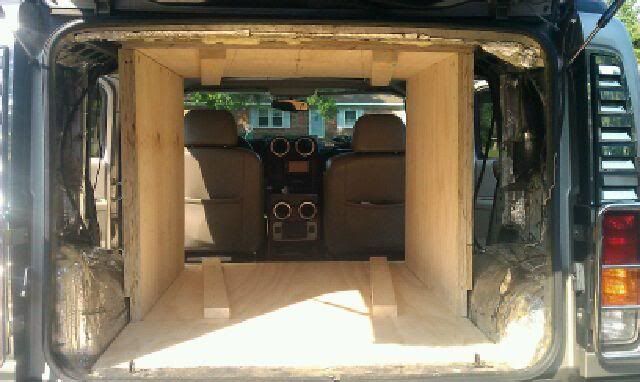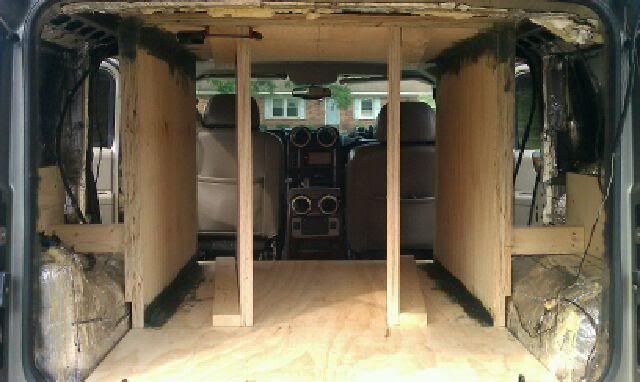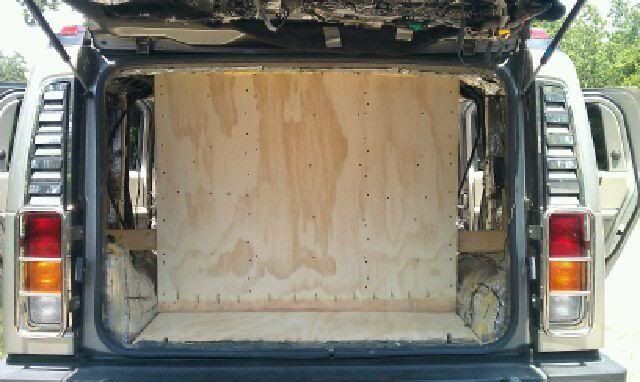 loading wall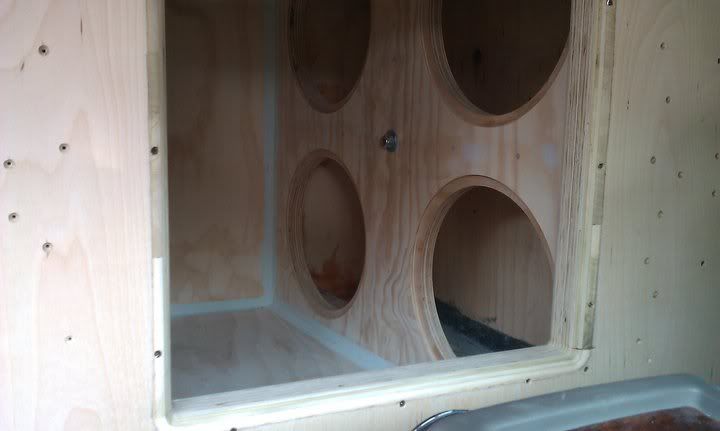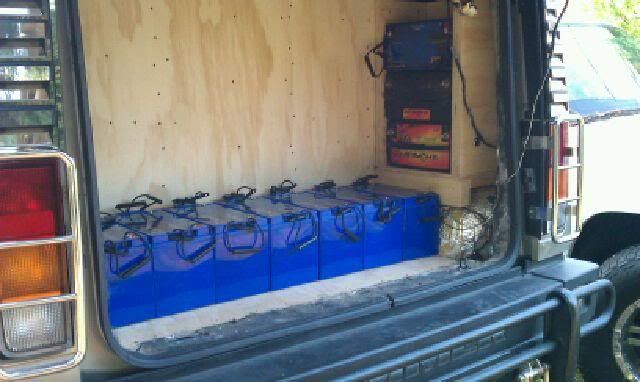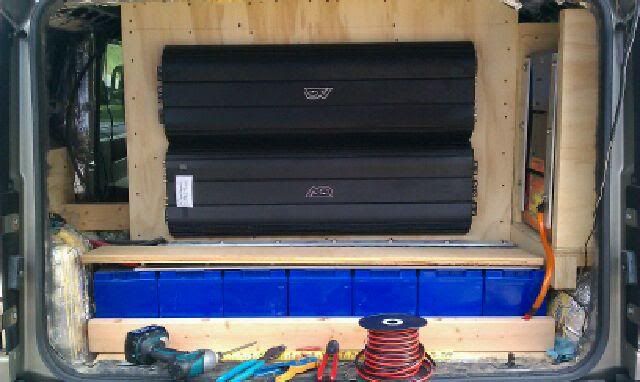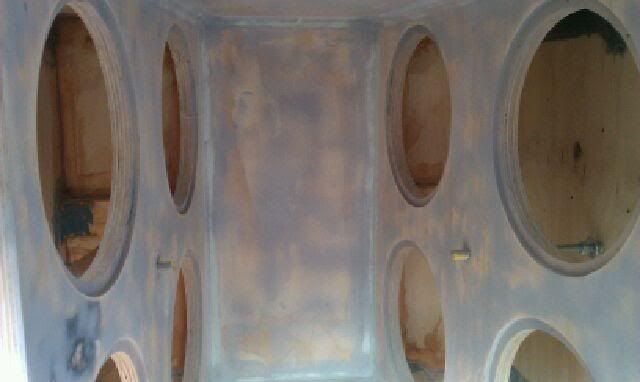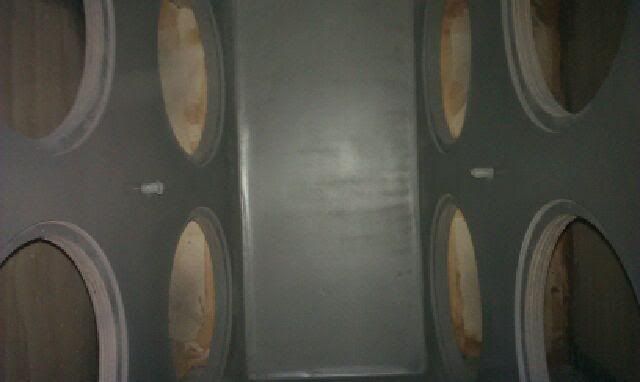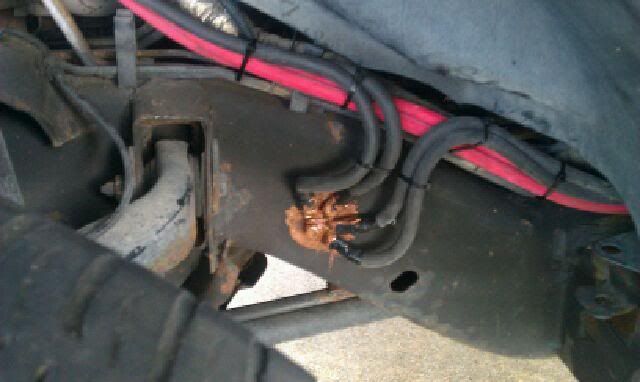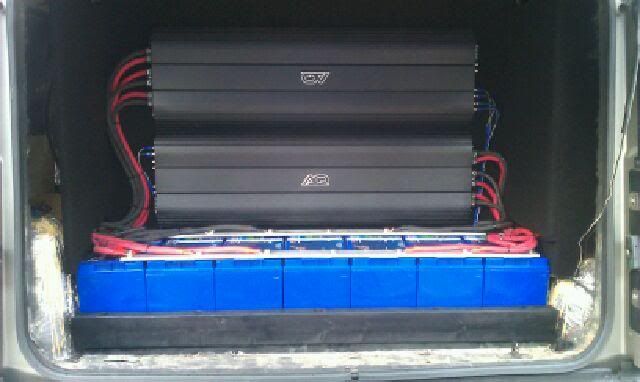 These are the first subs we tried in the hummer, american bass hd's. They are good subs, but they don't perform well in 4th orders. They have a low qts and are stiff as hell, better suited for ported or 6th order's. Mike Singer had told me this last summer..eventually went to the nighshades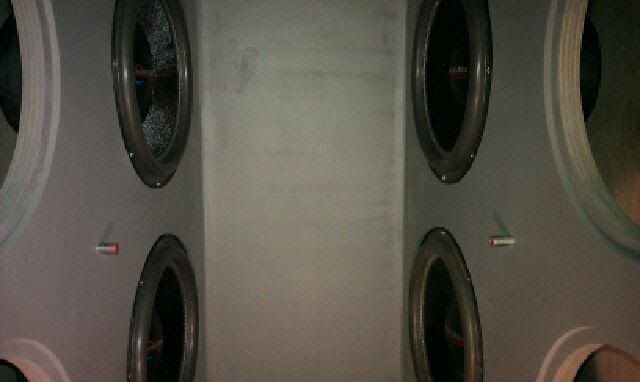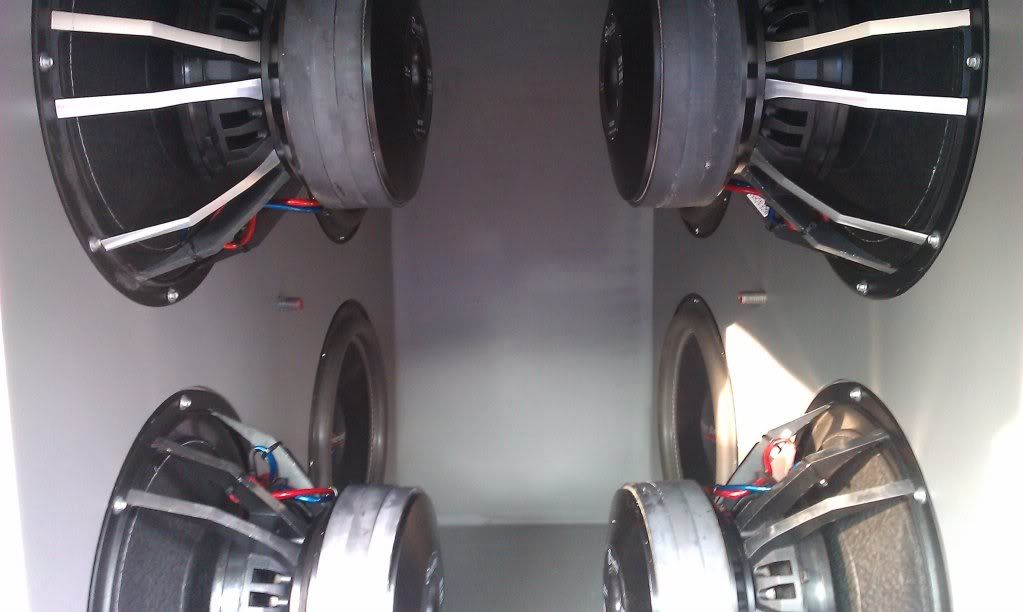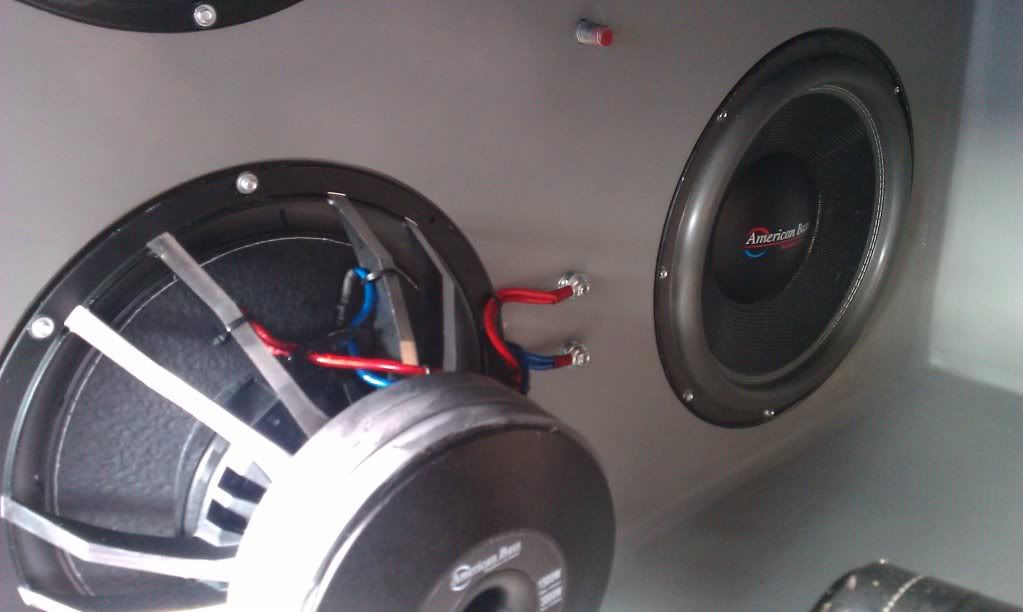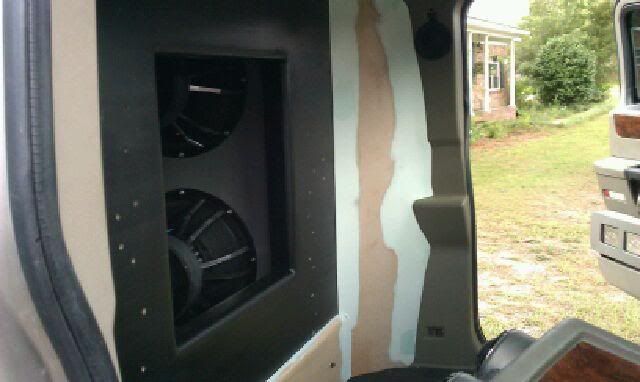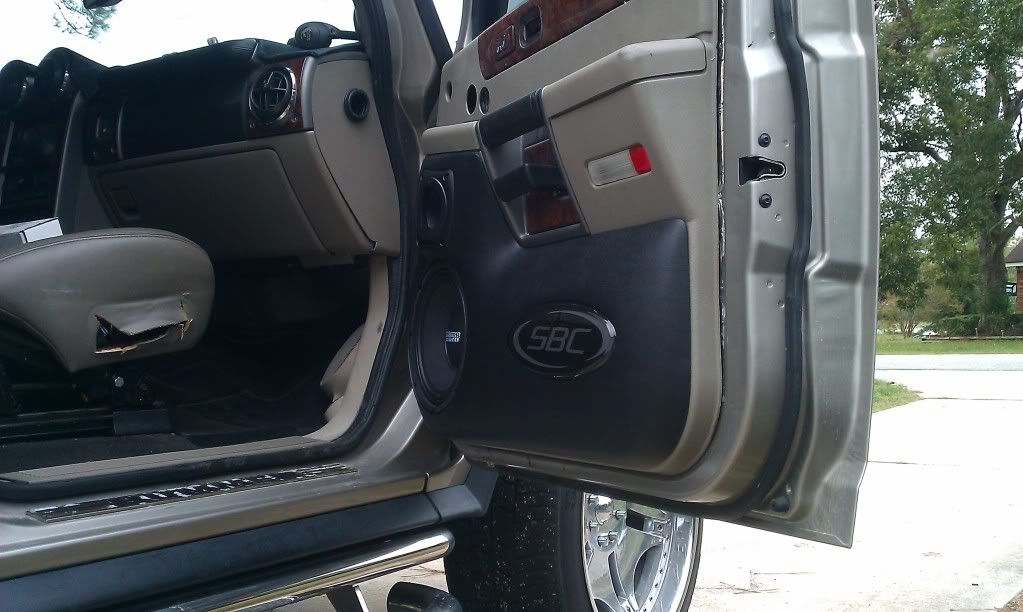 shrunk the port to lower tuning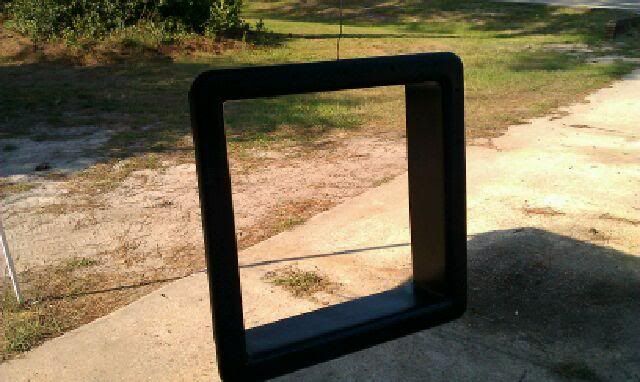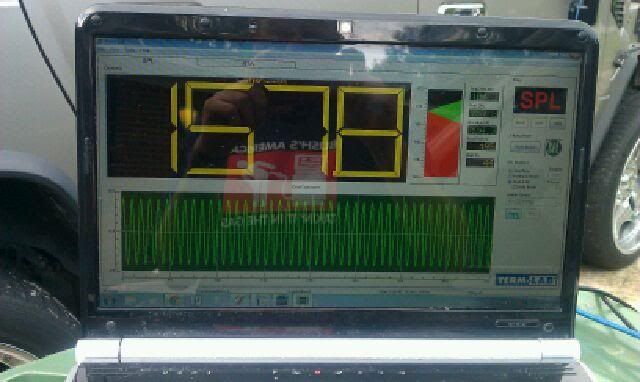 best number with the hd's, door open on the dash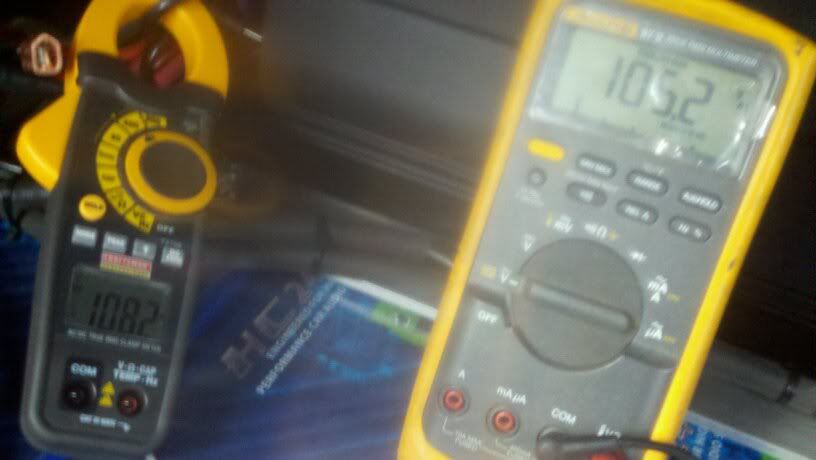 clamp numbers with the hd's..a little over 22k ,,a hair under one ohm. funny, clamped about 3500 less watts once we changed subs, my rise went up, power went down, but score went up almost 2.8 db
This is why I changed subs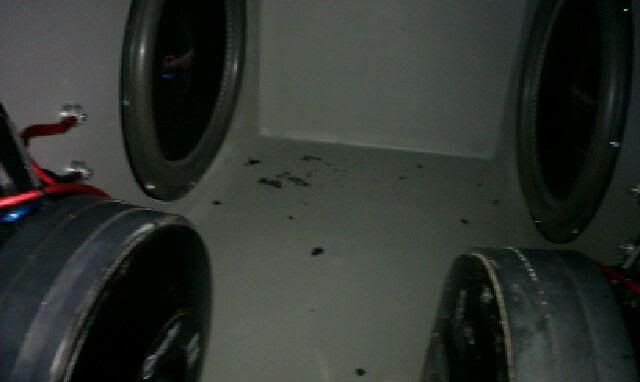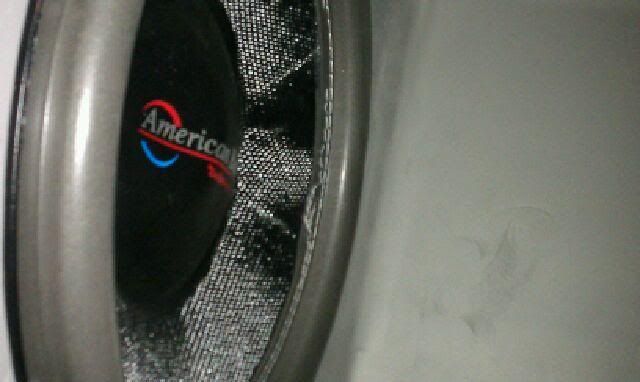 bad recone, not enough glue on the stitching
Sub blown on 22k - YouTube
new subs
upgrades:
before
after Mike Singer 350 amp alts x2!
__________________
8 nightshade v2 15's 4th by Scott Bowman
10 sundown neo 10's, 6 st200 super tweets
2 precision power pcx 4125(mids)
2 phoenix gold xenon 200.4 (hi's)
2 Stetsom 14k2e's @ half ohm
2 singer 350's 13 kinetic 2400 2 batcap 4000's