here we go, just got abumch of new goodies to do a new h/t build, the speakers wont be all that great for now but they will be upgraded!!!
here we go.
tv: toshiba 55" led 3D tv.
receiver: denon 5.1 with 3D technology
blu ray player: ps3 with new update to play 3D movies
center channel: sony 2 4'' speakers 1 tweeter
towers: sony 1 8'' midbass 1 3.5'' midrange and 1 tweeter per tower.
and a walmart tv stand lol
all hooked up by sony 3D hdmi cables and protected by a monster cable surge protector. i only have 2 pics tho... i know, fail
once i get my room cleaned well and all that jazz it will look good
things to do:
paint the wall
get rear speakers
upgrade towers and center
make a badass sub
clean my room
make a dvd shelf
any suggestions??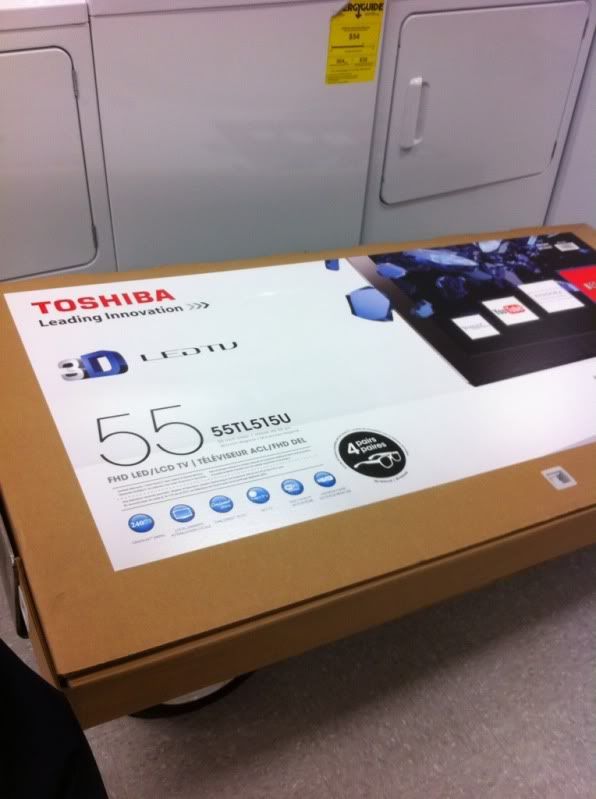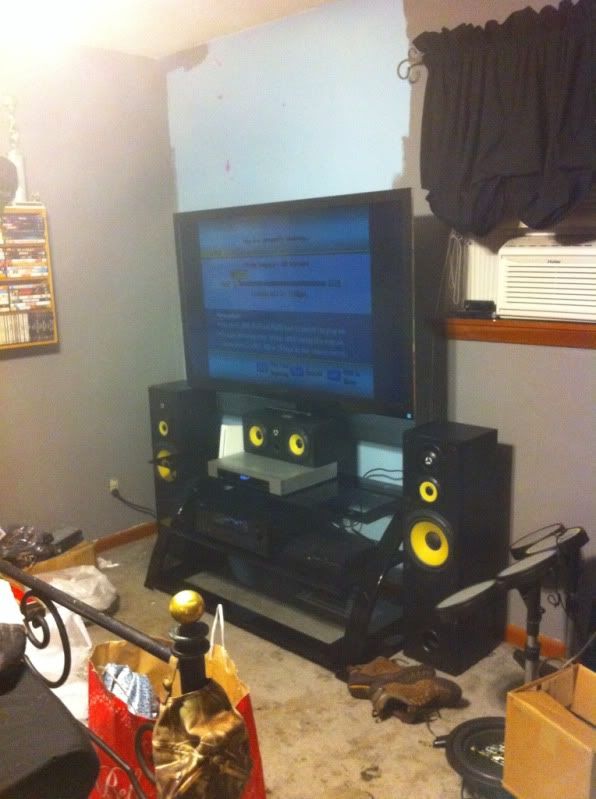 __________________
*** NEW BUILD COMING SOON ***


its a secret for now
To view links or images in signatures your post count must be 0 or greater. You currently have 0 posts.