Well Its playing now, and I didnt take too many pics, but I thought I would throw it up anyways. Keep in mind I am on a lowwww budget.
The victim of "Project No Resale Value"
I had to pull the rims off for the winter. Turns out, it has snowed once..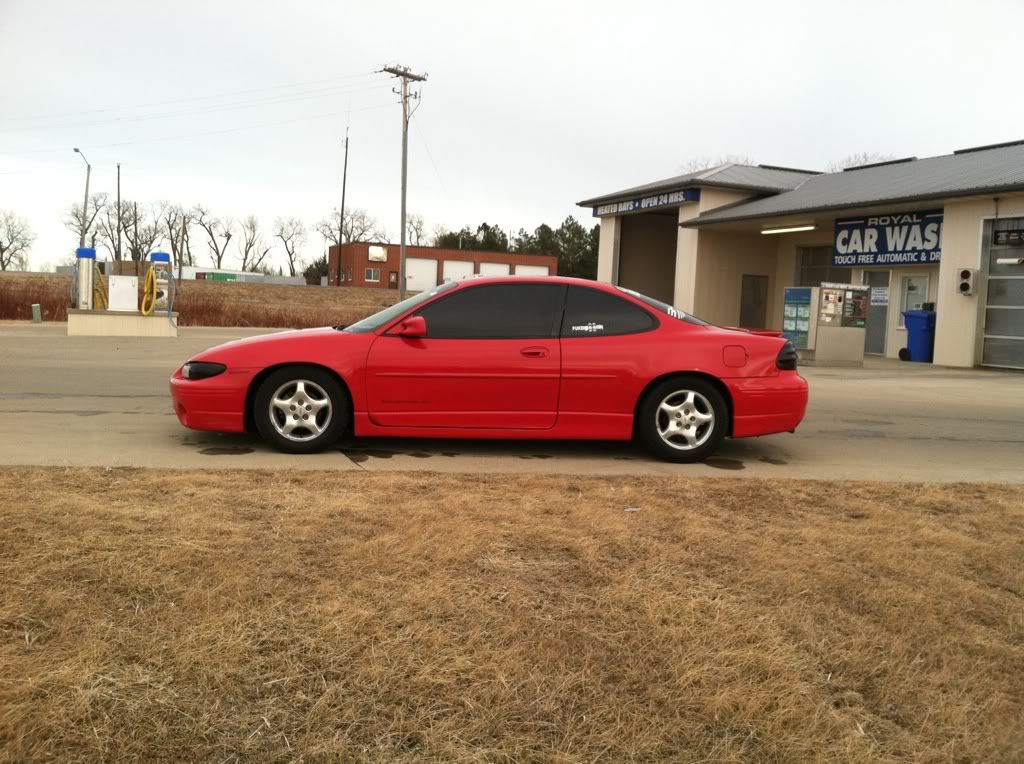 The original plan..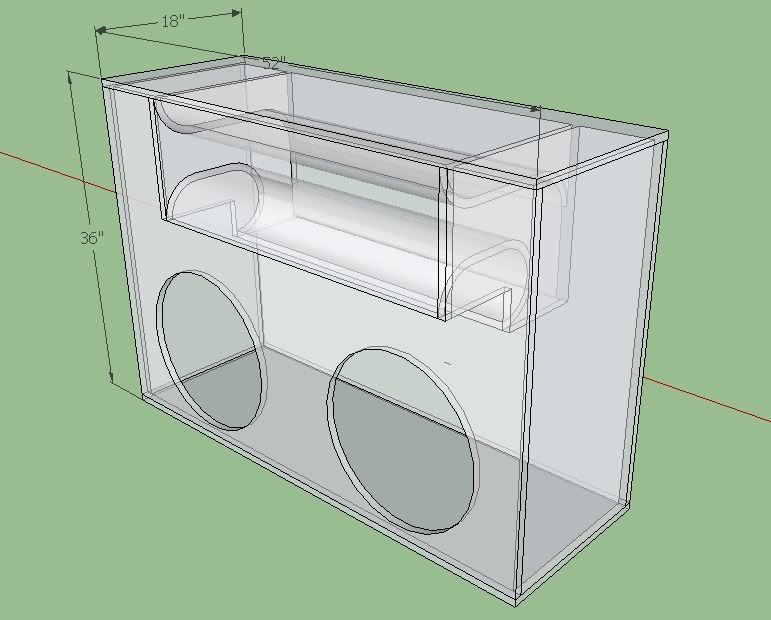 Turns out, I suck at measuring and had a huge brain fart? I dont know really what happened.. Anyways, it turned into this and it finally fit.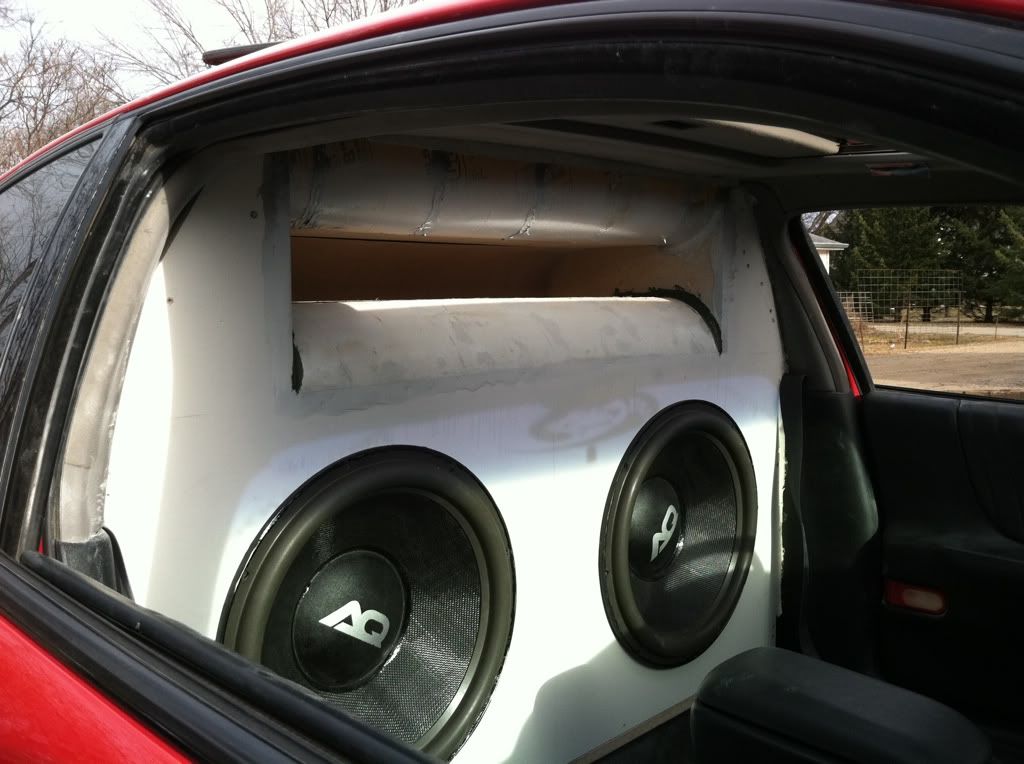 I was really set on painting the port and make it super shiny black and be beautiful. I ran outta sandpaper and was super tired of sanding, so I quit after I got it kinda smooth on the top short after this picture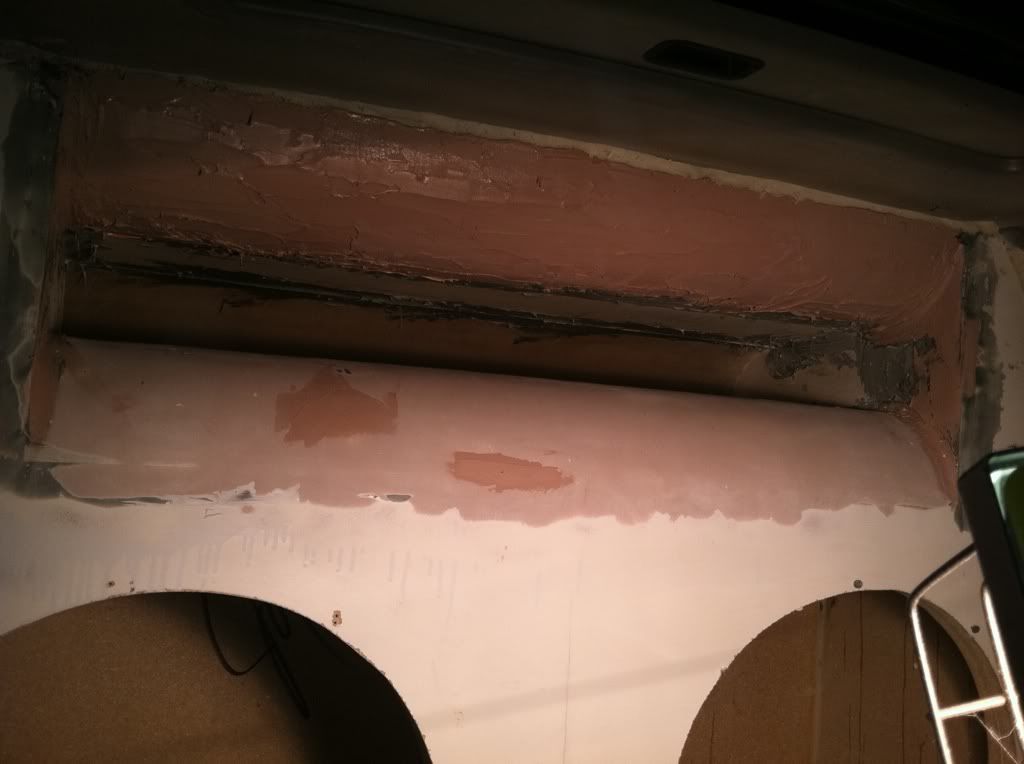 I added a little more strength. Tripple baffle-ish.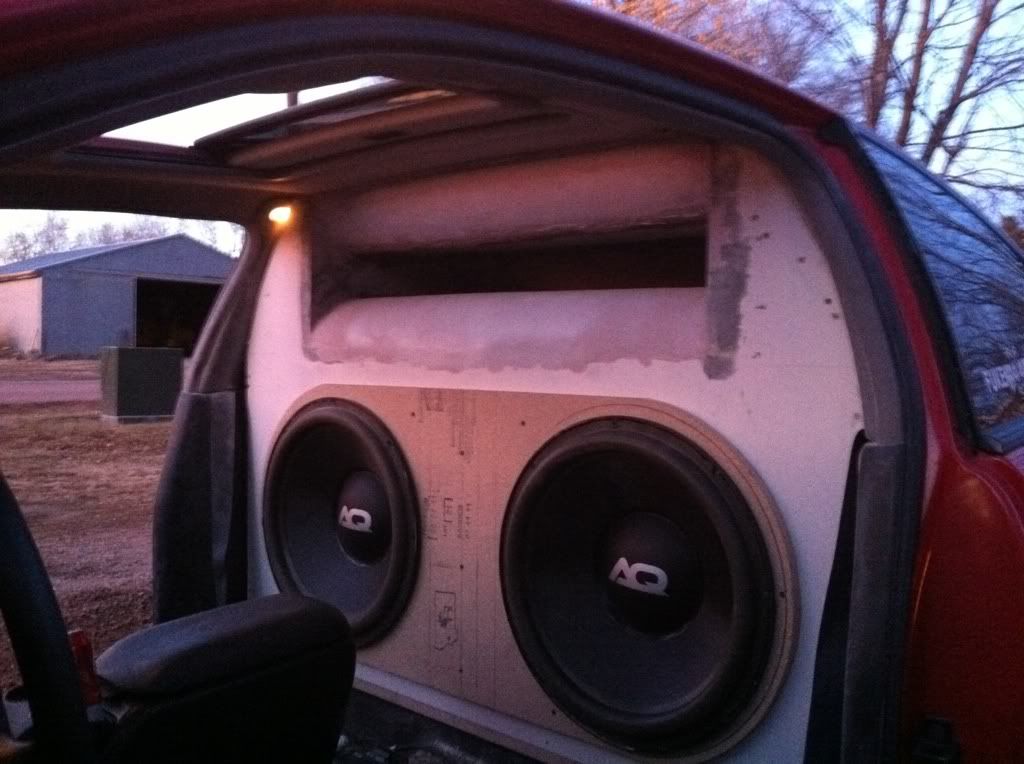 Then... I got some new covering for the box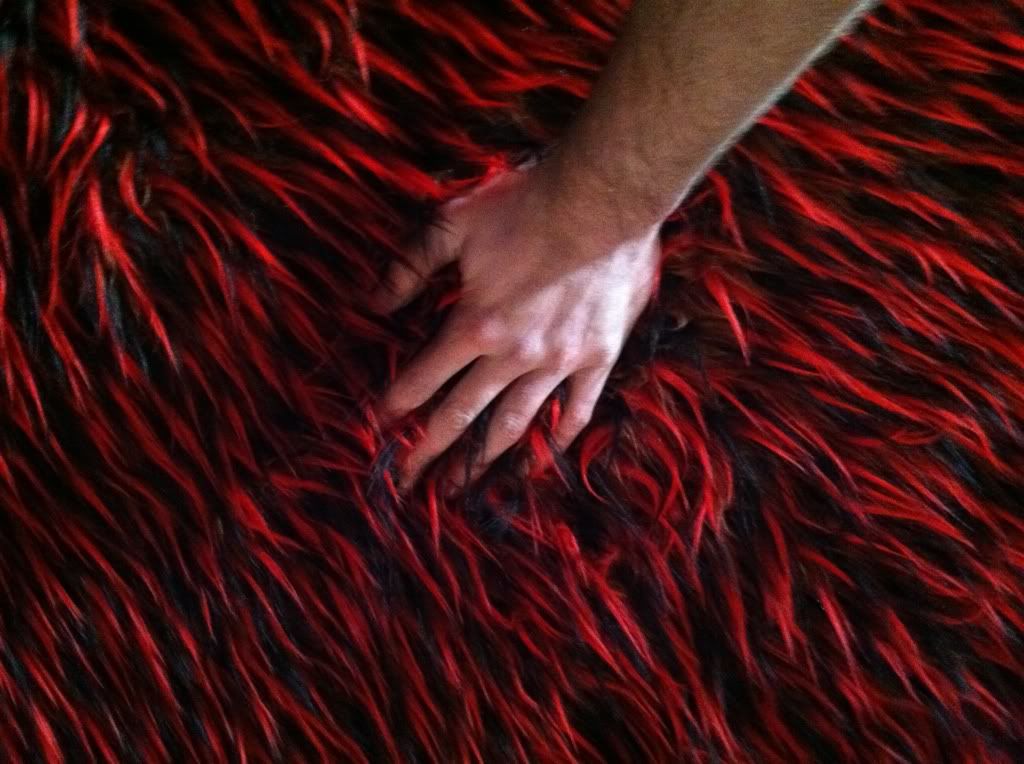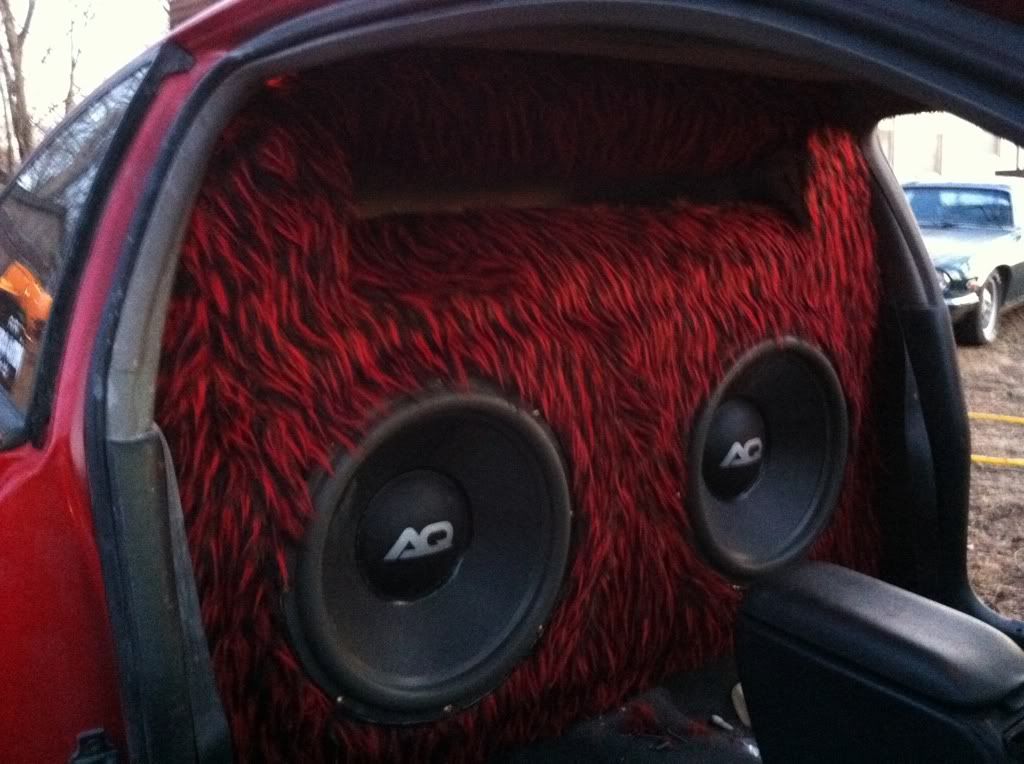 This is basically where she sits right now. I will be fiberglassing 2 Crescendo 8s in each door along with a supertweet. An Android tablet will be integrated into the dash and the trunk needs to be prettied up. I am also thinking about buying another BB2400.1 and strap them on the subs. I have it playing now, and I think I will be safe with a little more power.
It should be metered next weekend. I am ATLEAST high 140s maybe a 150
I will forsure get some videos tomorrow. My sunroof hates me hahaha
__________________

To view links or images in signatures your post count must be 0 or greater. You currently have 0 posts.