Hello folks,
I am building a little system for my gas saving daily driver beater. The car itself is a 2003 Olds Alero. This car was torn apart by the police who where looking for drugs, the car was then auctioned off. The lady who bough the car blew the head gasket and told me I could have the car if I fixed it. After much research, $300 in parts and tools, and couple of weeks of work, I got the car running. She even paid for all of the parts, so this car was totally FREE other than the $225 fee to get a licence plate and registration for the car.
Now on the the audio gear.
I recently purchased a pair of RD Audio Classic 12" drivers for $60 each from the local pawn shop. I live way out in the woods and woofers like this are very rare around here. Most folks around here run the typical big brand electronics store gear like Kenwood, Pioneer, Sony, ect. So finding these high quality woofers was quite a surprise. The owner of the pawn shop wanted $200 for some low end Kickers but only $60 for the RD's. Needless to say, I bought the RD's without hesitation. These RD's will crap all over all of the other overpriced woofers in his store, I told the guy that too!
Amplification will be provided by a Hifonics BRZ1200.1D. I am aware this is not the highest quality amplifier, however, I got it at a good price with an amp wiring kit included and free shipping. This combo was purchased from Audio Savings. I will probably upgrade the amplifier later in the year, but I need some cost effective power just to get me going. I am also interested in clamping the amplifier to see if it will put out it's claimed power. My hopes are not high, but I think it will meet my needs for now. The amp will not be here until Wed.
Today I worked on my enclosure, which is a 5 cu.ft. bass reflex alignment tuned to 35Hz. This enclosure was built using scraps from previous projects. It is not very pretty and it has been repurposed a few times before this application. There are no rounded corners, flush mounting for the woofers, or aero ports. This is a quick and dirty enclosure just to get me bumpin. Although, measured testing earlier in the afternoon indicated that it is properly tuned. I will probably add some bracing and fiberglass for reinforcement.
Since a thread is pretty much worthless without pictures, I have included a few pics.
Motor and nice chrome basket of the RD woofer.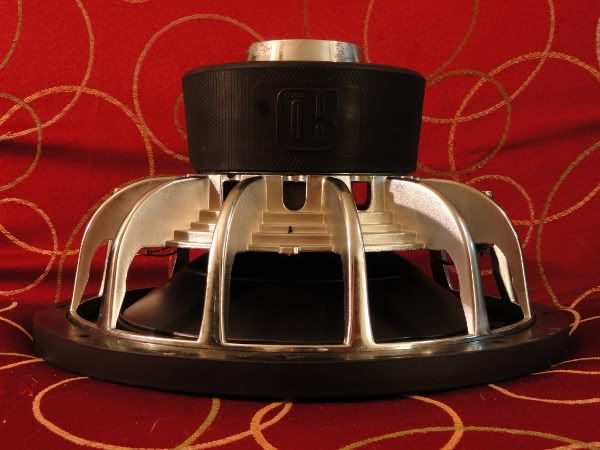 RD next to an Image Dynamics woofer.
Test fitting.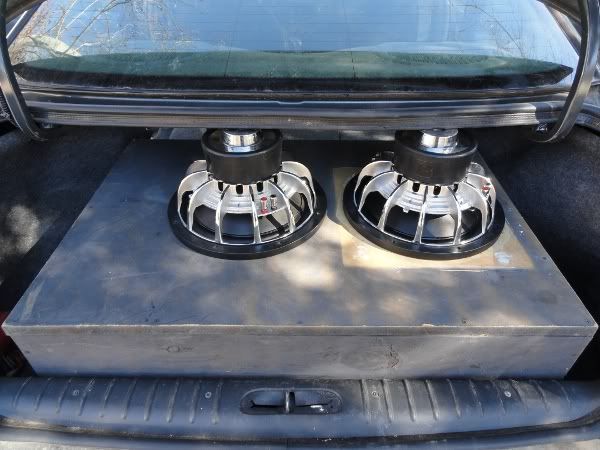 Holes cut and woofers mounted for testing of tuning frequency.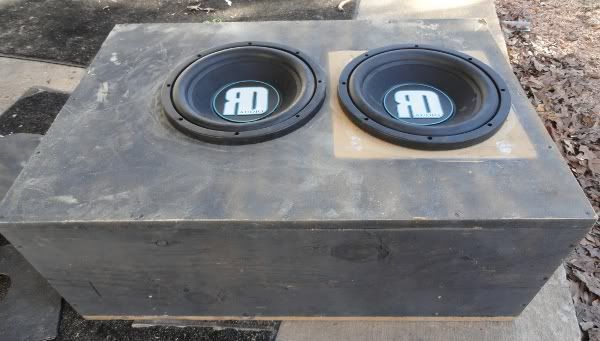 Thanks for looking at my little build thread. I will update when I get the amplifier on Wed.