Wanted to build a box for a pair of DD 1508's I had lying around. Designed the Box to be 2 cuft tuned to 34 Hz.
Boxes overall dimensions are 21.5 x 20 x 14.5 with a 1.5" port opening.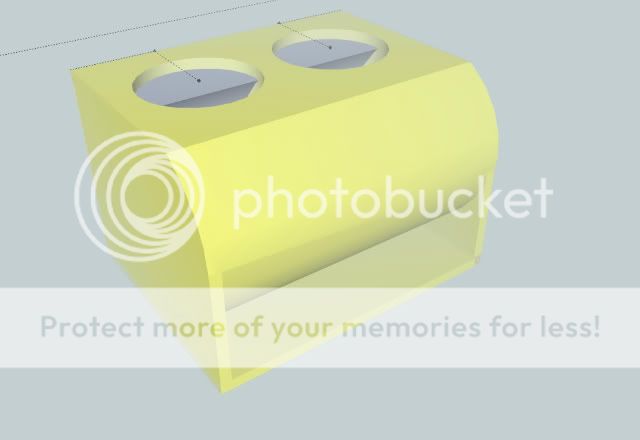 Sketched up the box first to see how I liked it.
Started doing the kerf and made the brace.
After getting all of that done I rounded it over onto the brace and started fiberglassing all the kerfs.
And Finally here's a Mock up of what it should look like minus the wings
Had to stop due to lighting. Will finish fiberglassing the back and then I will button it up and cut some holes.