ok kids, got her all wrapped up but not installed (i know i know) so heres some pics
started off wrapping the sides in black carpet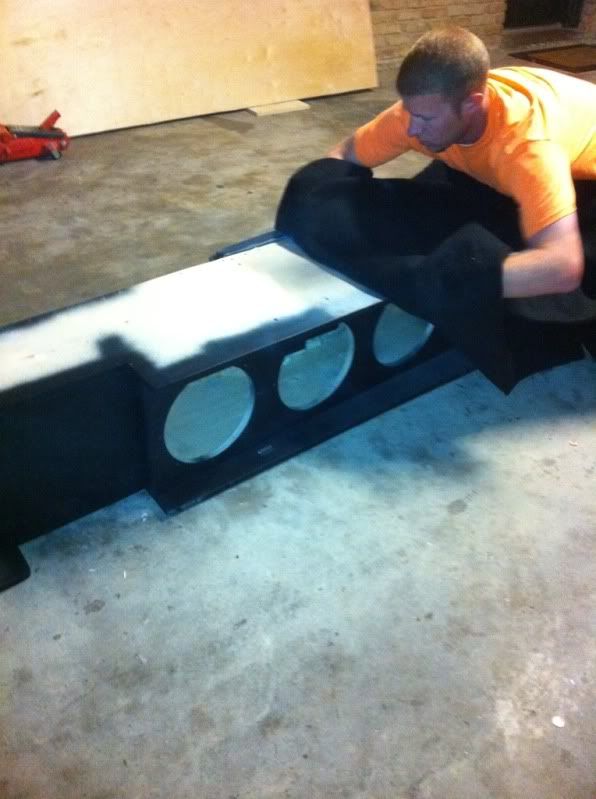 the black paint u see is spray on bedliner, we sprayed the bottom of the box and corners so if something scrates it then it wouldnt show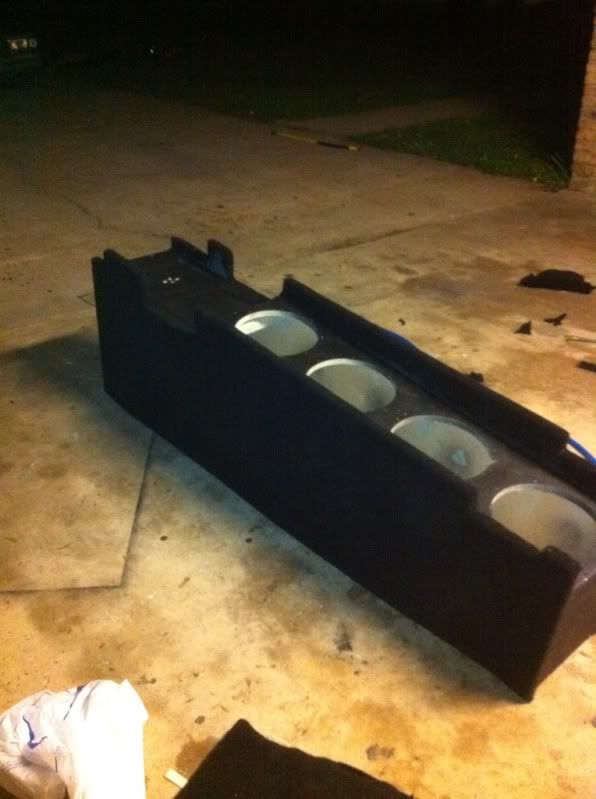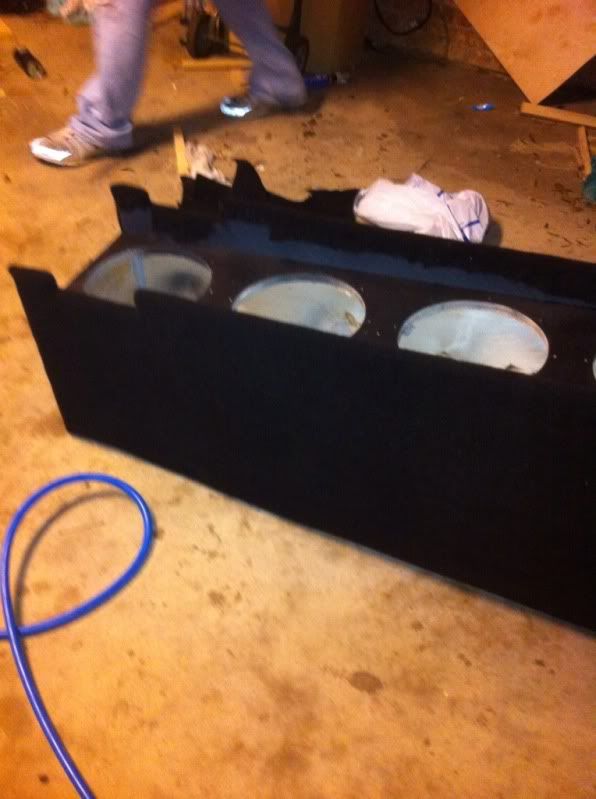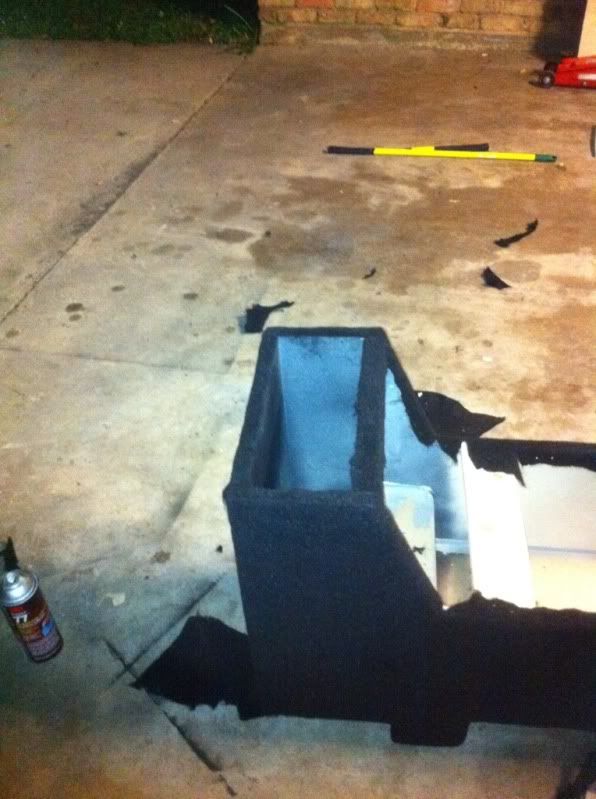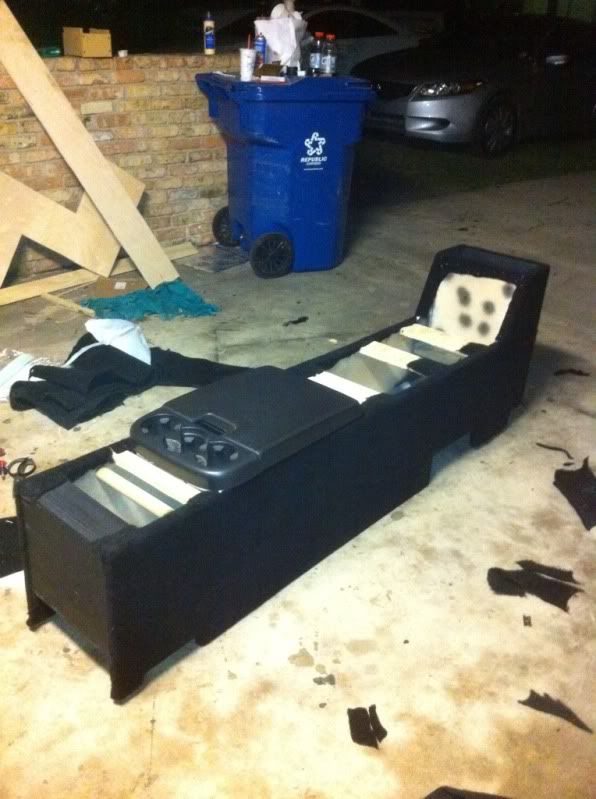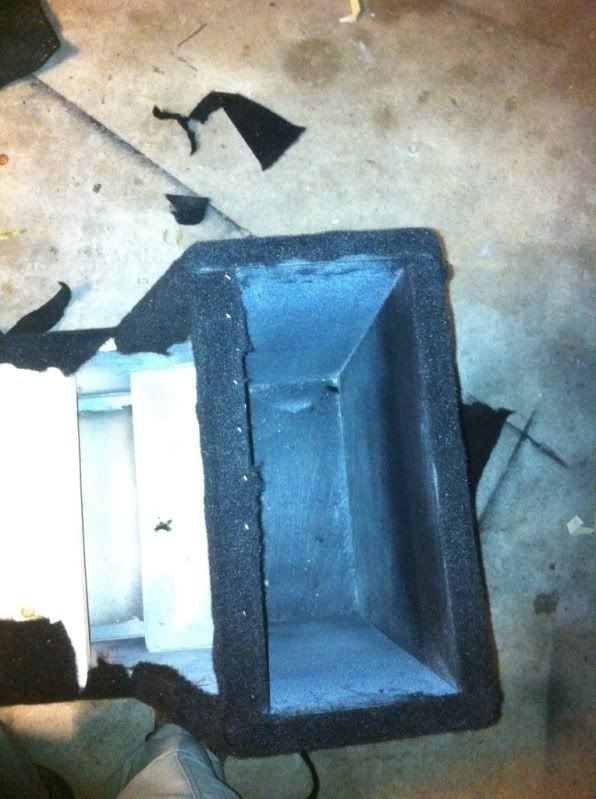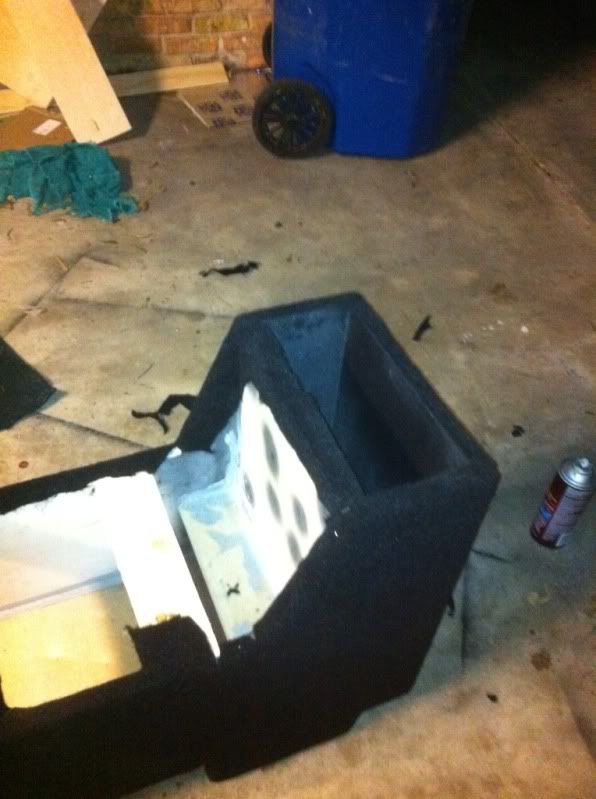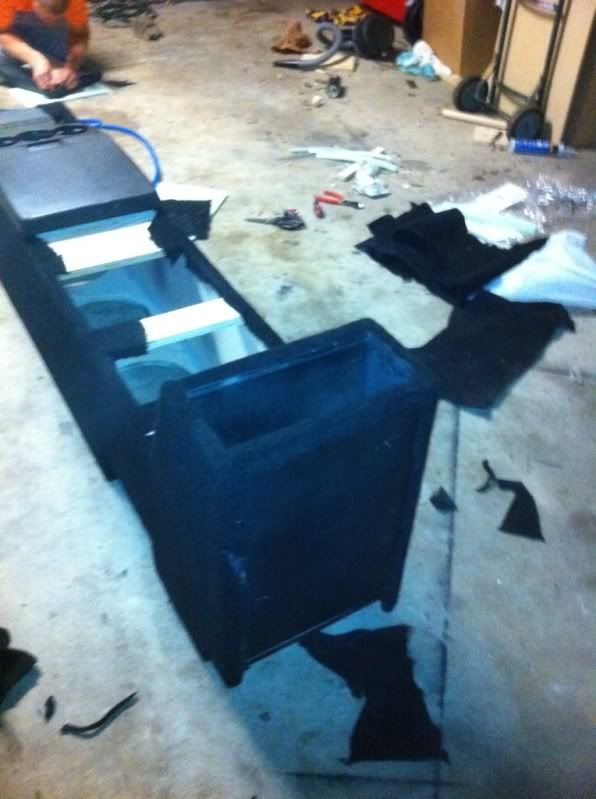 All done with carpet
now lets start the padding and vinyl stage. were using 1" padding.
the hardest piece, that goes in front of the consle that has sharp edges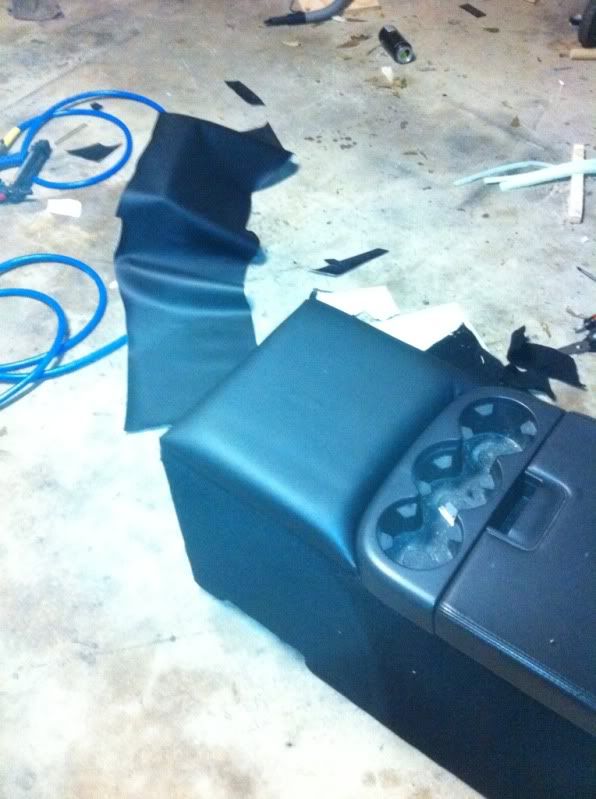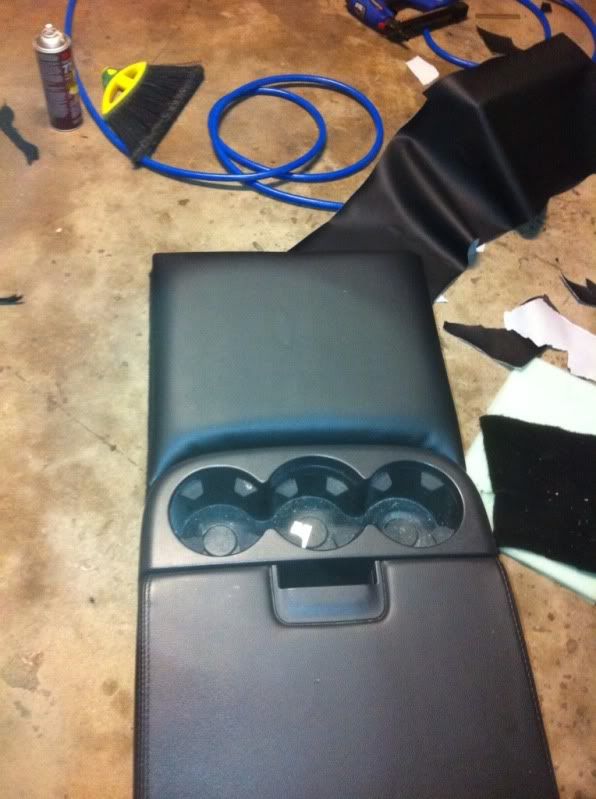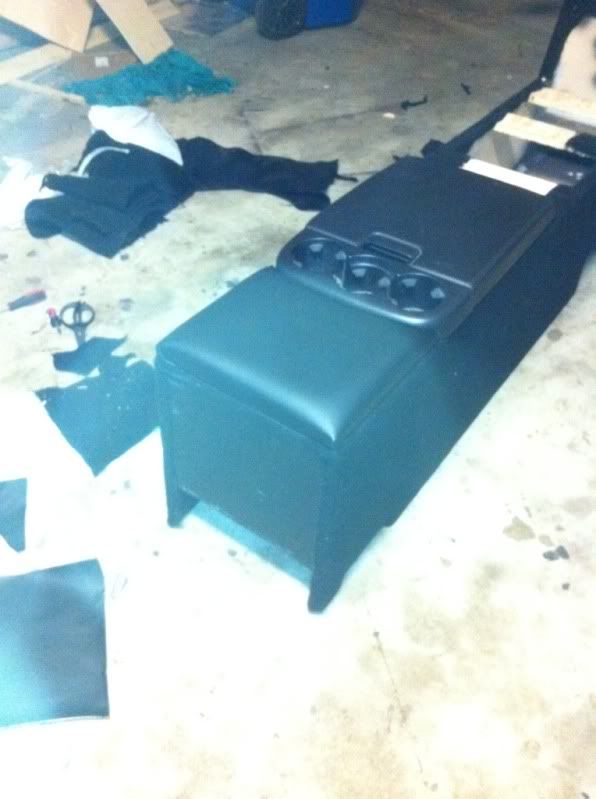 but u know. with me being the shit and all i got it lol
now onto the center peice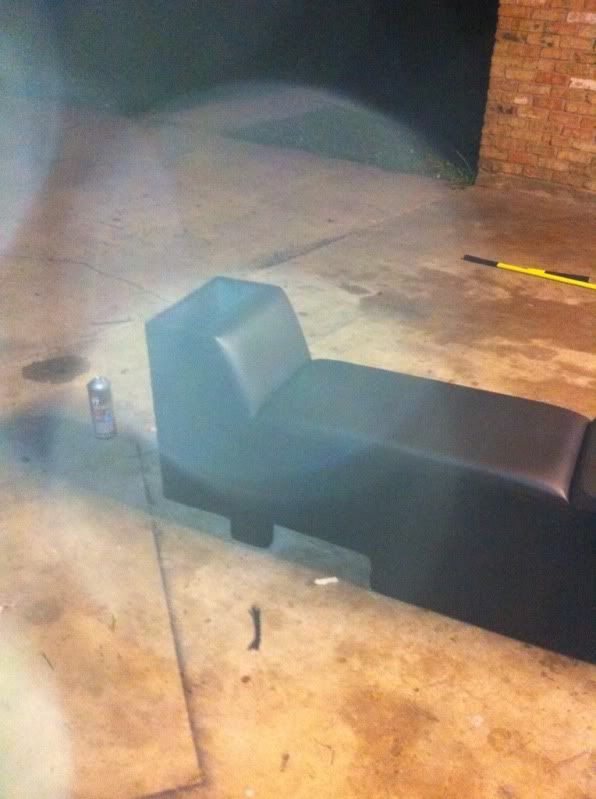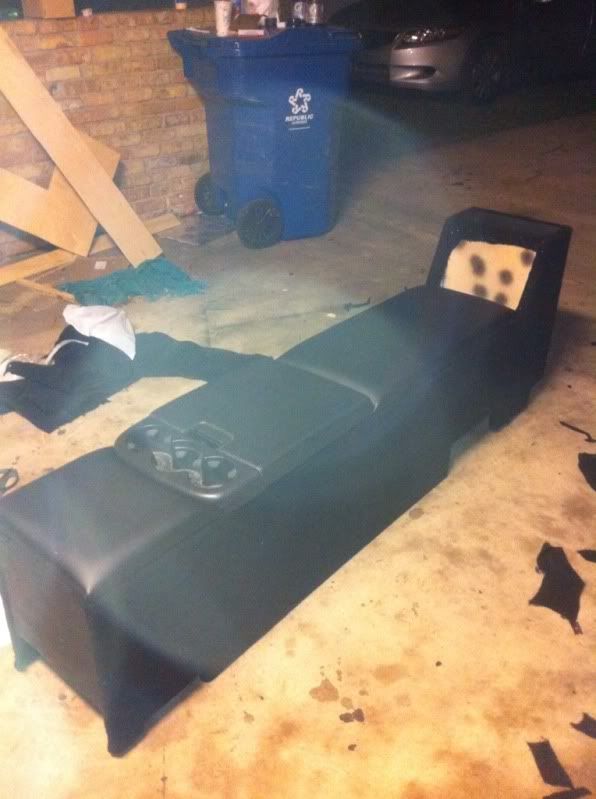 DAMN! i did it again!
the last and final peice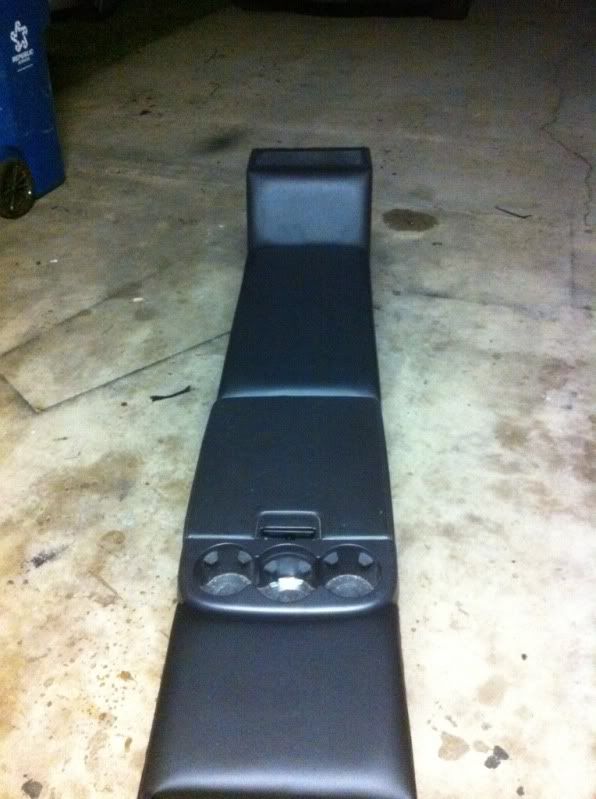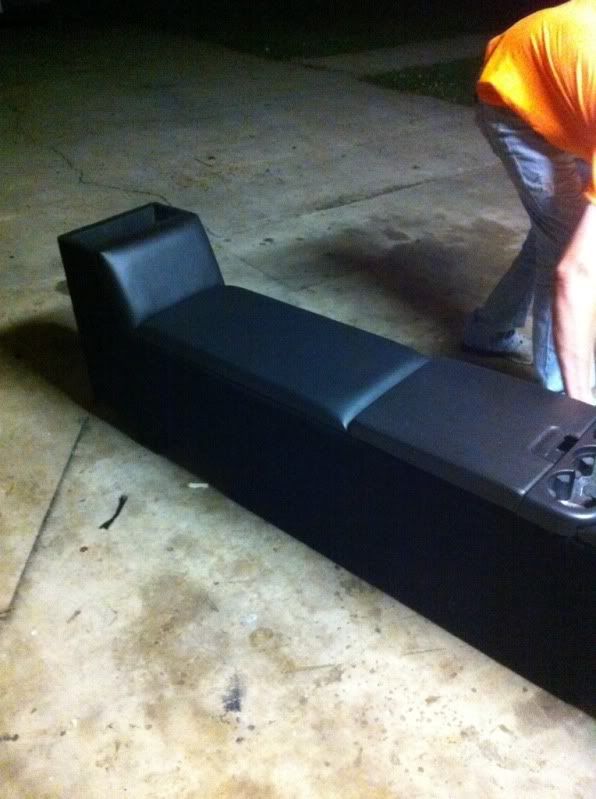 i know, the pics suck. lighting was horrible. ill get some daytime pics that will be good
__________________
*** NEW BUILD COMING SOON ***


its a secret for now
To view links or images in signatures your post count must be 0 or greater. You currently have 0 posts.