I currently have a 15in Q on a SAZ1500v.2 in a box I designed and built that is a rear center console in my truck. It hammers the lows and the output is simply amazing for only one 15 but its time for something bigger.
Here is the truck it is going into
2007 Harley Davidson F250, 6.0 diesel, 3in lift, 20in Rockstars and 35in Nitto Trail Grapplers. This is my daily driven work truck.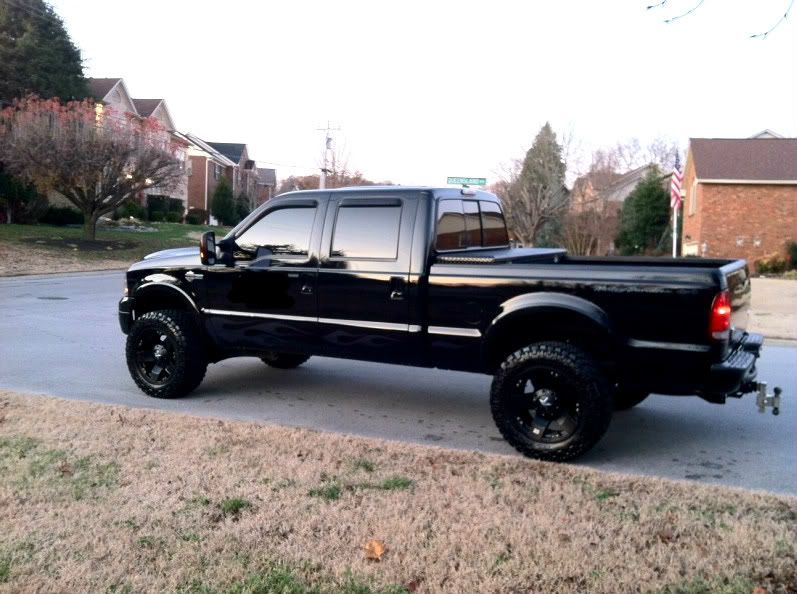 Here is the current full list
Power and wiring
Big 3 done and all 1/0 KNU OFC
2 Optima Red tops,
*Monster Cable... Slim battery terminals
Stock alt
*Tsunami main fuse holder up front and distribution fuse box for back.
*Kicker ground block
*KNU 10 gauge speaker wire for sub, 16 gauge for speakers
RF rca's, etc
Head Unit
Alpine IVA-W200
NVE-N872A
KCA-100BT
Sub, box and amp
*one 15in FI Q, cooling option and extra spider
*3.65cu ported console box tuned to 29hz
*Sundown SAZ 1500D v.2
Speakers and amp
Rockford T-2652s Components up front
Alpine Type R 5x7 rears
Alpine PDX 4.150 (love this amp)
Here is the my progress so far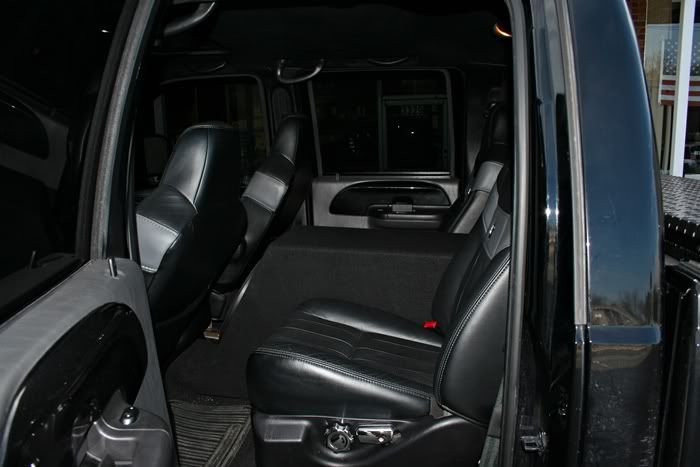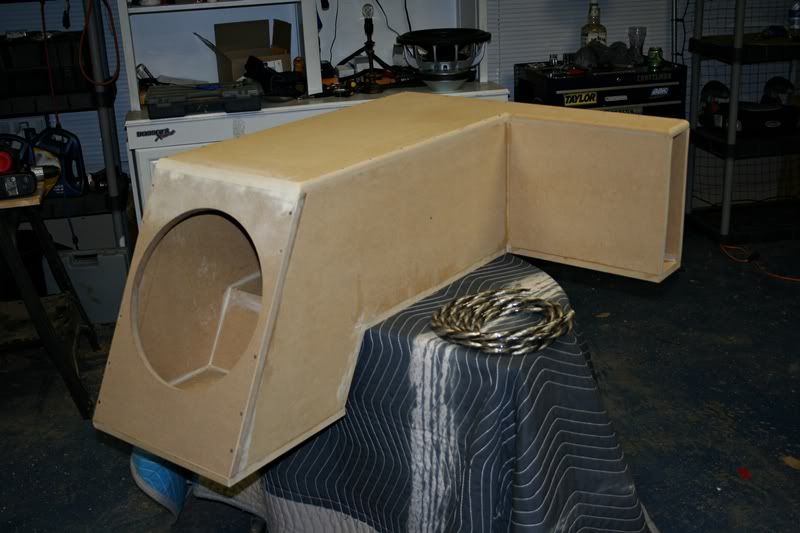 Space I have to work with, this stuff has already been removed and floor is being built now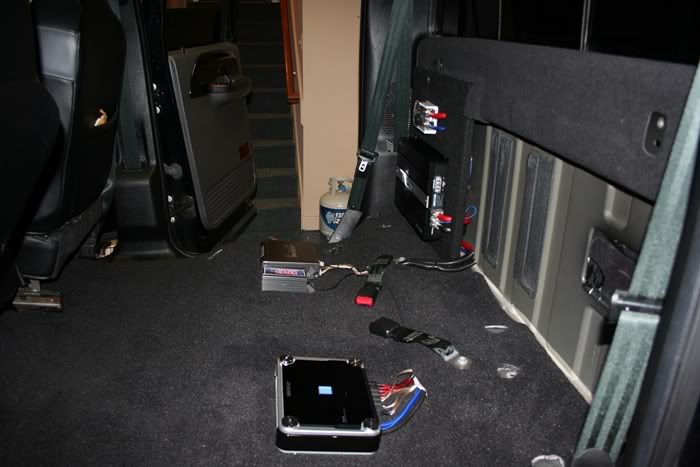 power
head unit,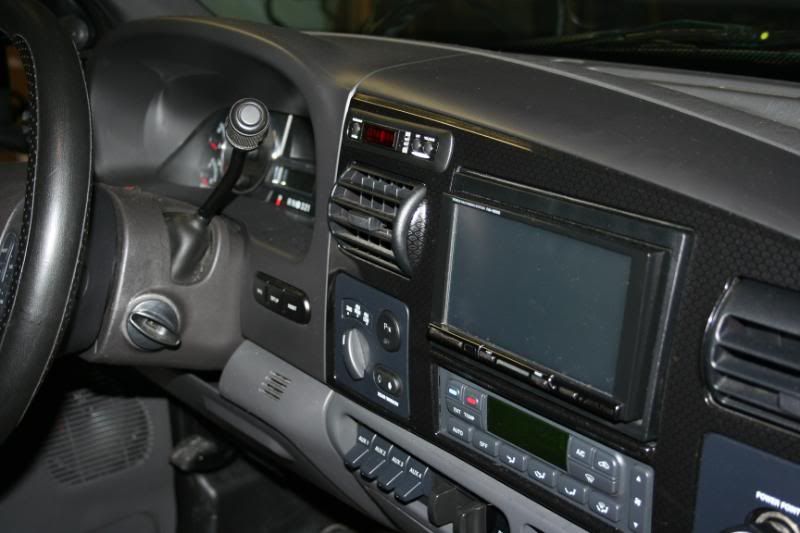 Equipment going in will be
two 18in FI Q's, dual 1ohms, cooling and extra spider options.
Crunch GP3000-Pro
Mechman 270 alt
2 XS D3400's
Here are my progress pics
Box specs are 14.2cu tuned at 31hz
Subs forward on driver side and port up on pass side
All double layered 13 ply Russian Baltic Birch (5 sheets used)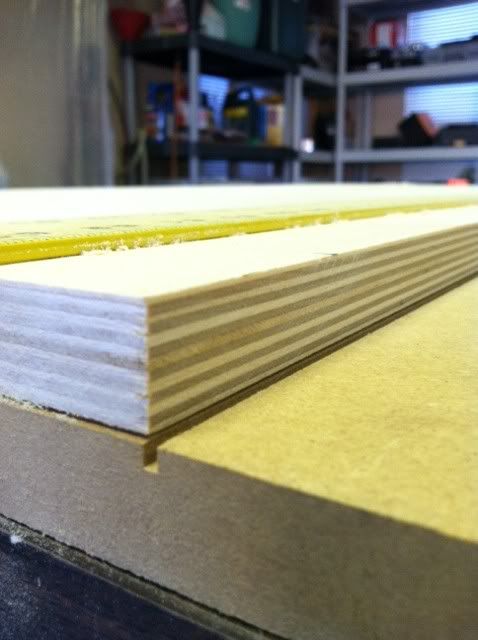 Cuts done
Predrilled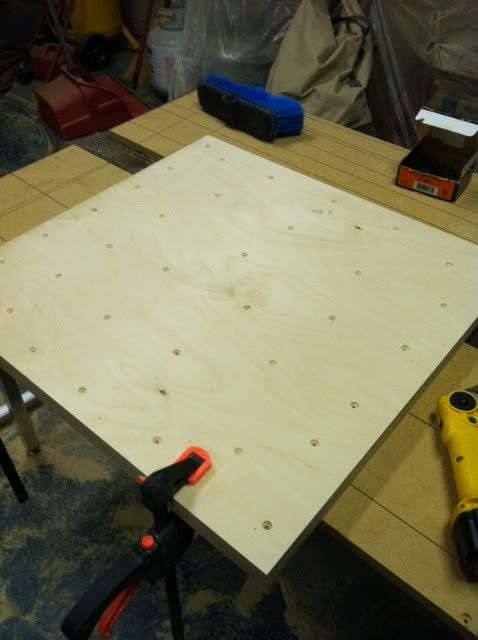 adhesive spread, no board slap here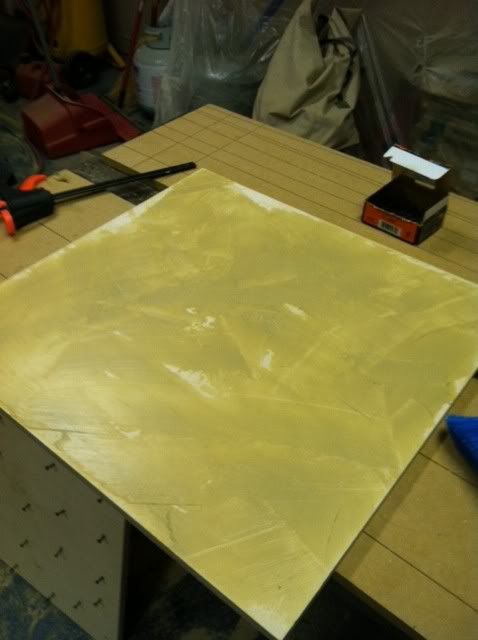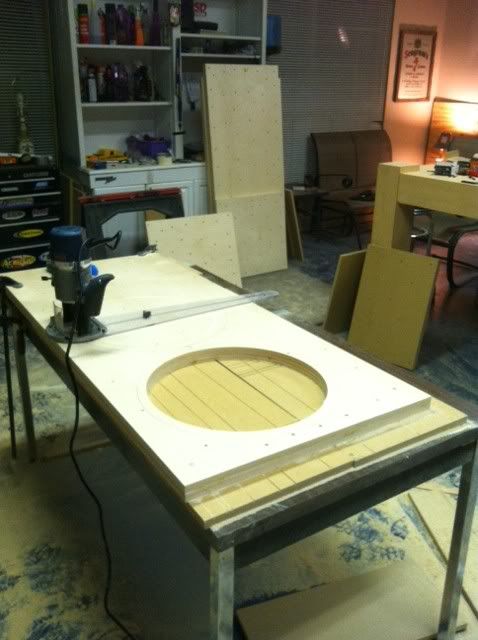 Got bracing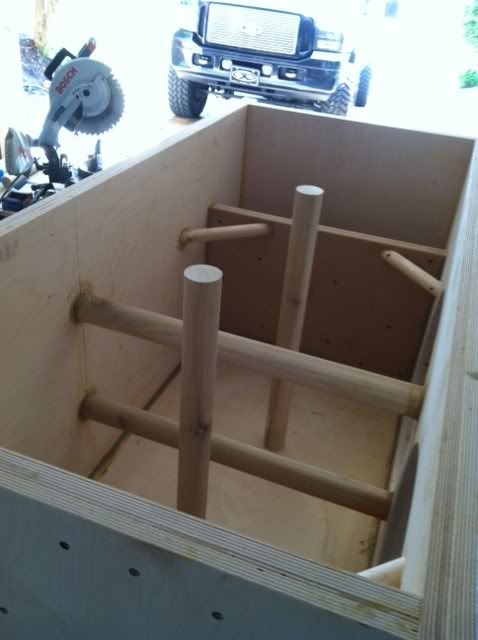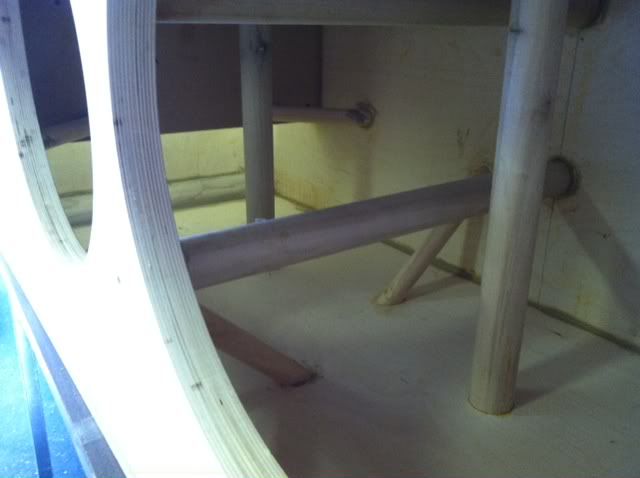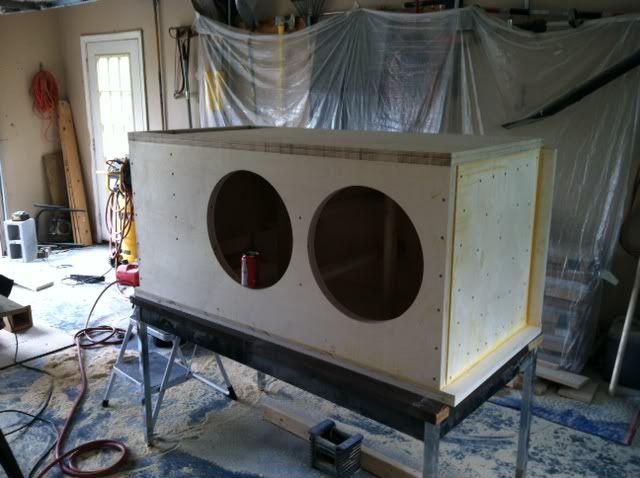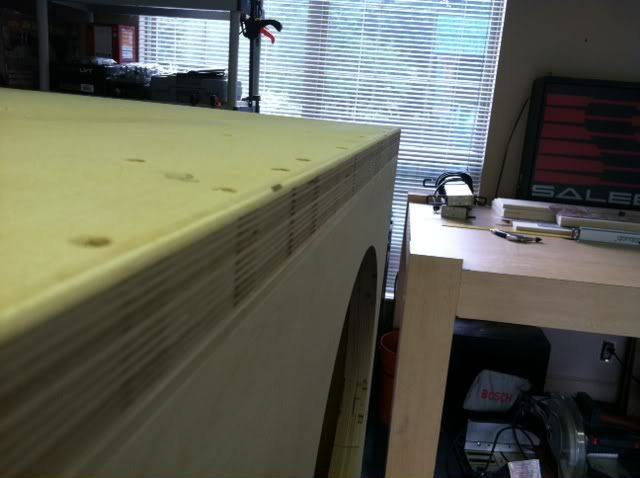 All edges rounded and flushed
Box came out to be 14.2cu tuned at 31hz with 204sqin of port, (14.36 per)
I love the sound of the Q's and the lows should be quite brutal with this setup "I hope".
Now I just need to carpet it and will be doing a 1/4in panel in leather for the front to match up with my interior and give a partial flush mount look.
Gotta get my amp placement done and hopefully my subs will ship soon.