Been working on rebuilding my 95 Acura Integra the past couple of weeks, hoping it should be a little louder then the previous 3 walled 18s setup
Equipment is:
220 amp Mechman Alt charging at 19 volts
6 Kinetik hc16v batteries in the rear
Shuriken bt60 under the hood
4 Custom Nightshade v1 15s
1 NS-1 amp
2 Crescendo super tweets
4 Crescendo MP8 Mids (for now) soon will be 4 NeoPro 8's
1 Crescendo c1100.4 for doors
So far I have about 75% of my enclosure done: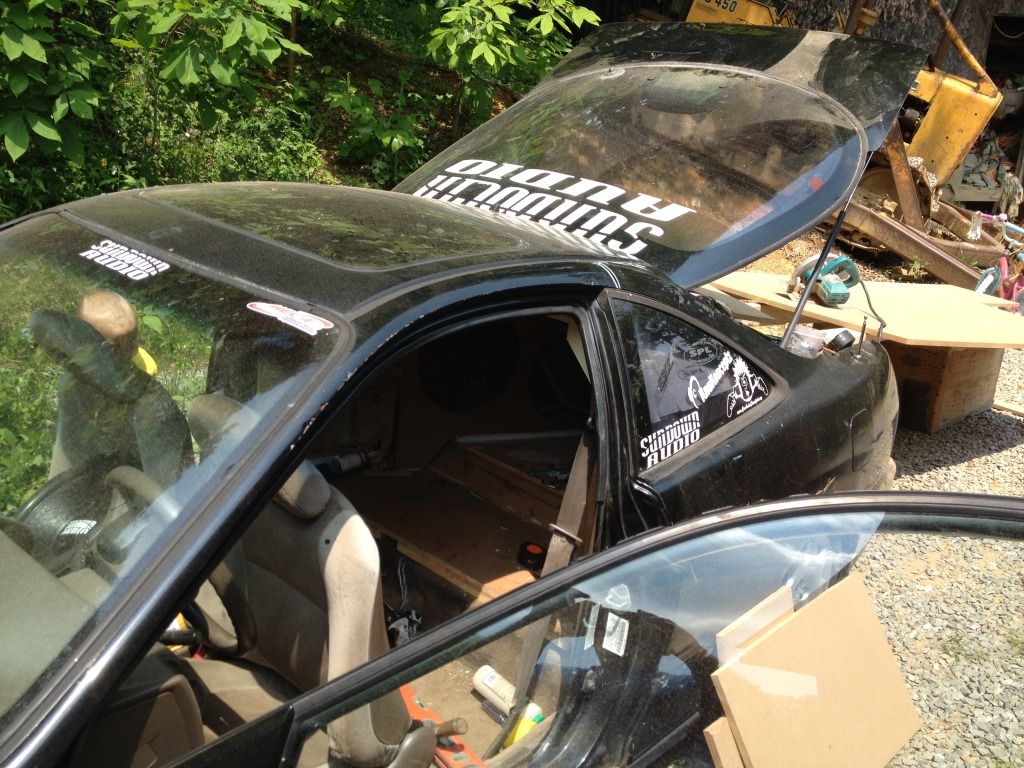 Today i got the Sealed side finished and sealed off all around:
Tomorrow im goin to get started on fiberglassing over all the joints and putting resin all on the inside and getting everything smoothed out
Alot of work left to do
Taking my time on this build as i dont want any leaks anywhere in the enclosure
__________________

To view links or images in signatures your post count must be 0 or greater. You currently have 0 posts.

Romans 10:9
If you confess with your mouth that Jesus is Lord and believe in your heart that God raised him from the dead, you will be saved.