Simple little build for the younger brother of the Camaro owner these past few nights. They are all finished and I'm waiting for the truck to come back to hang them.
The plan was to add in a pair of 8's to the rest of his system. Liking how my truck sounds and how well the camaro gets it, it was time for him to step up his game.
He's running a pair of Kenwood 5.25 and is adding the Rockford P2's Kinda glad they were 5.25 as making room for bigger would of sucked.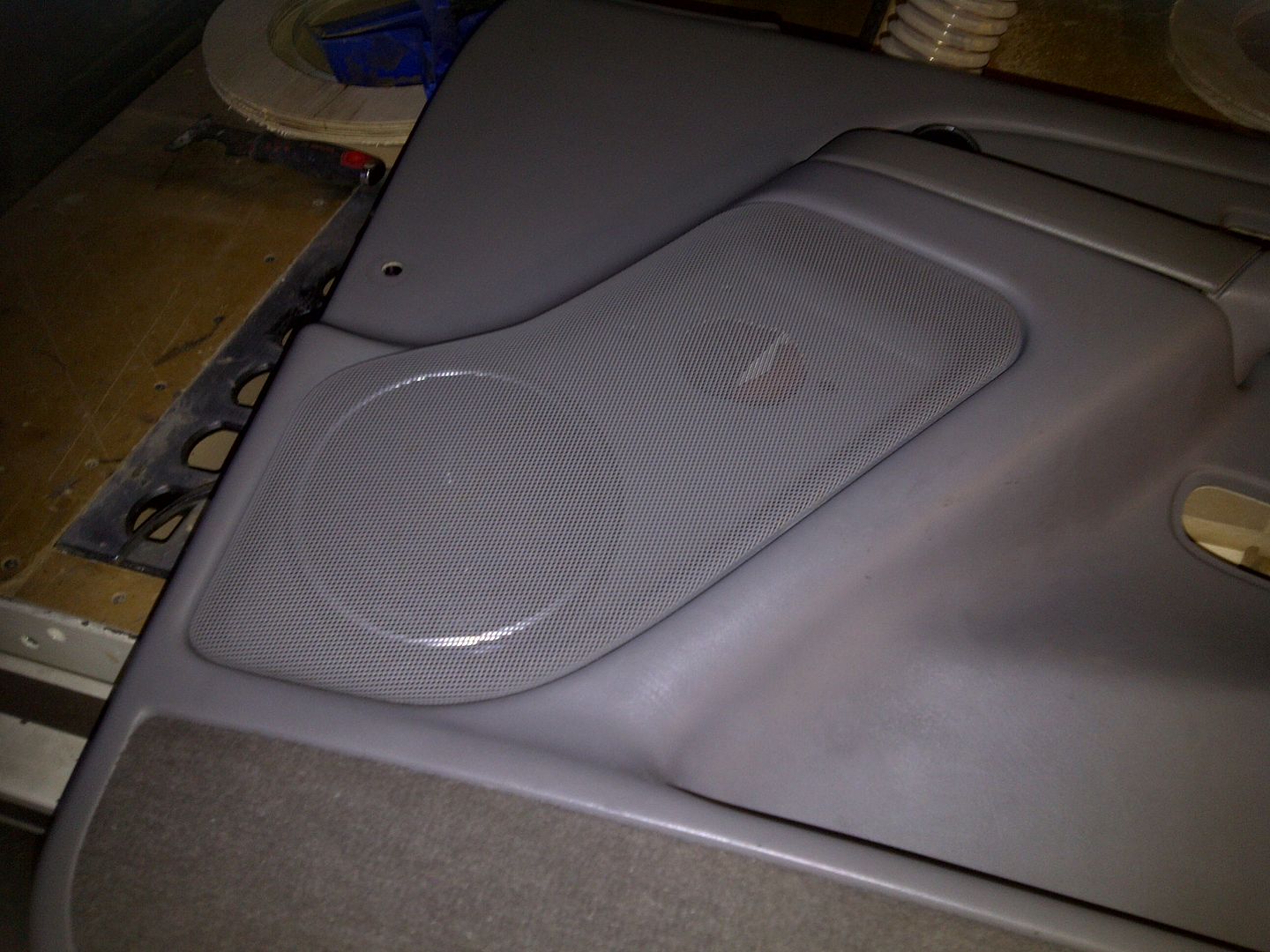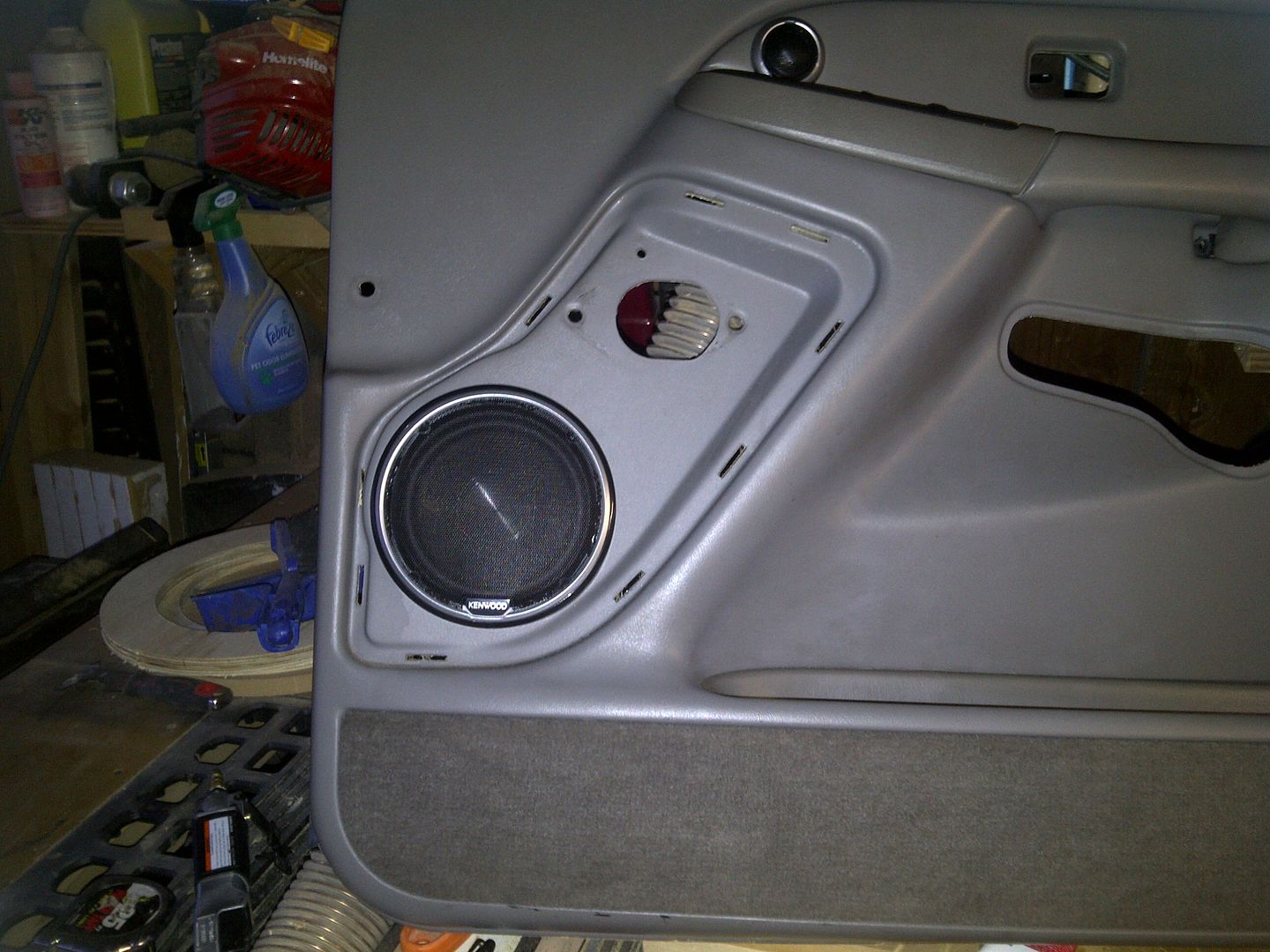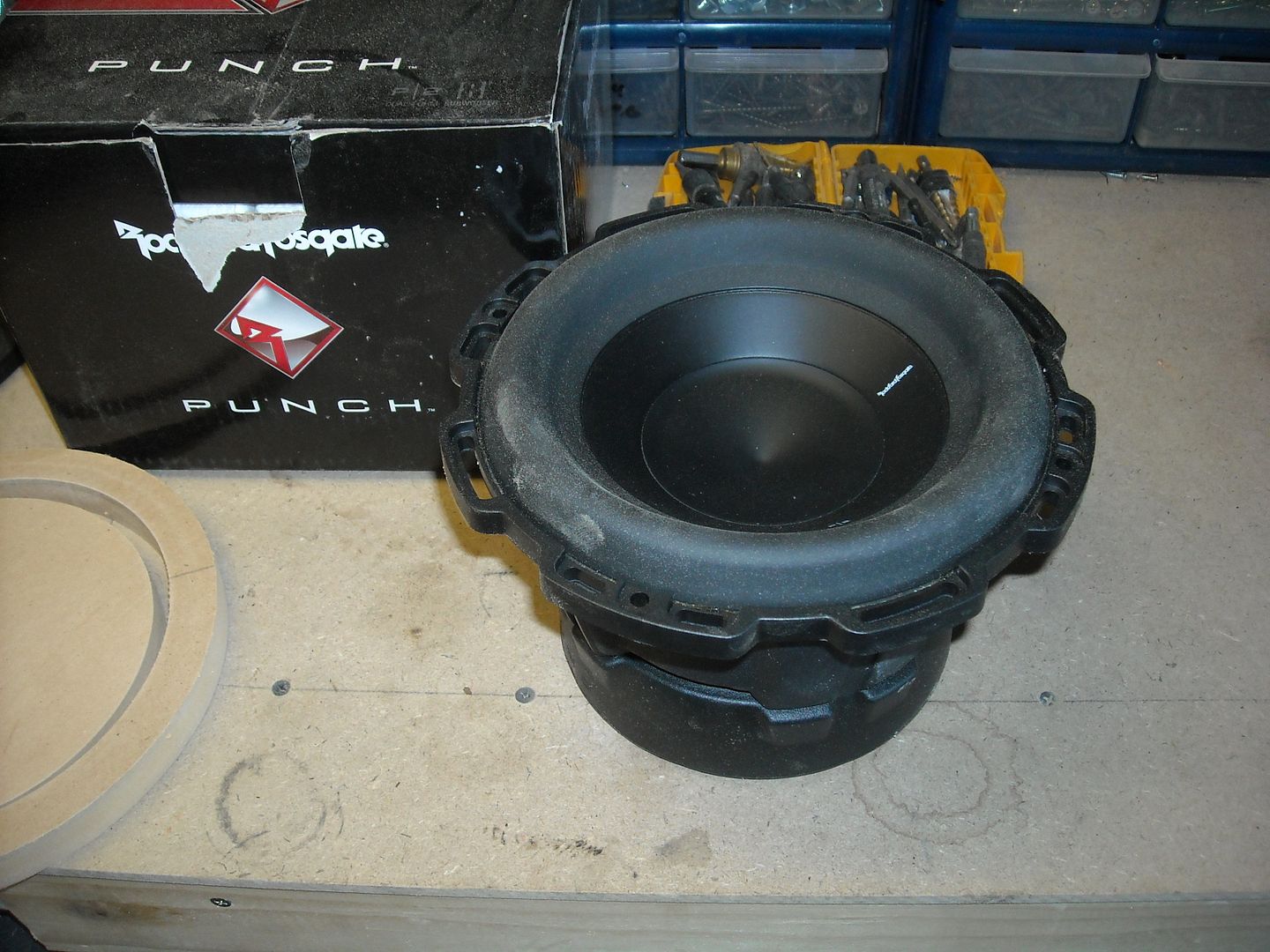 Time to get to cutting the rings to mount these.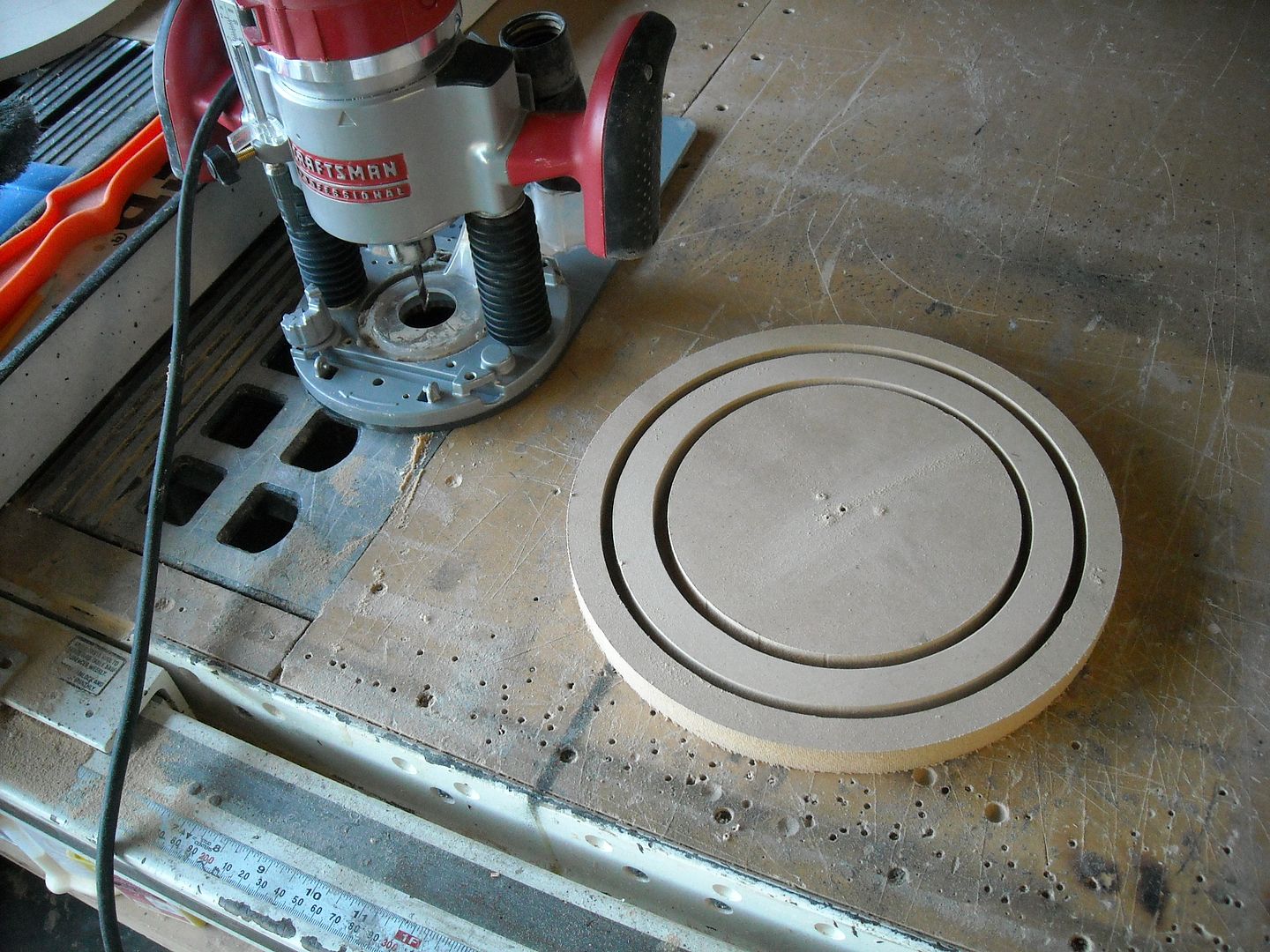 Outter ring is for the sub and the inner ring is to cradle the magnet in the door.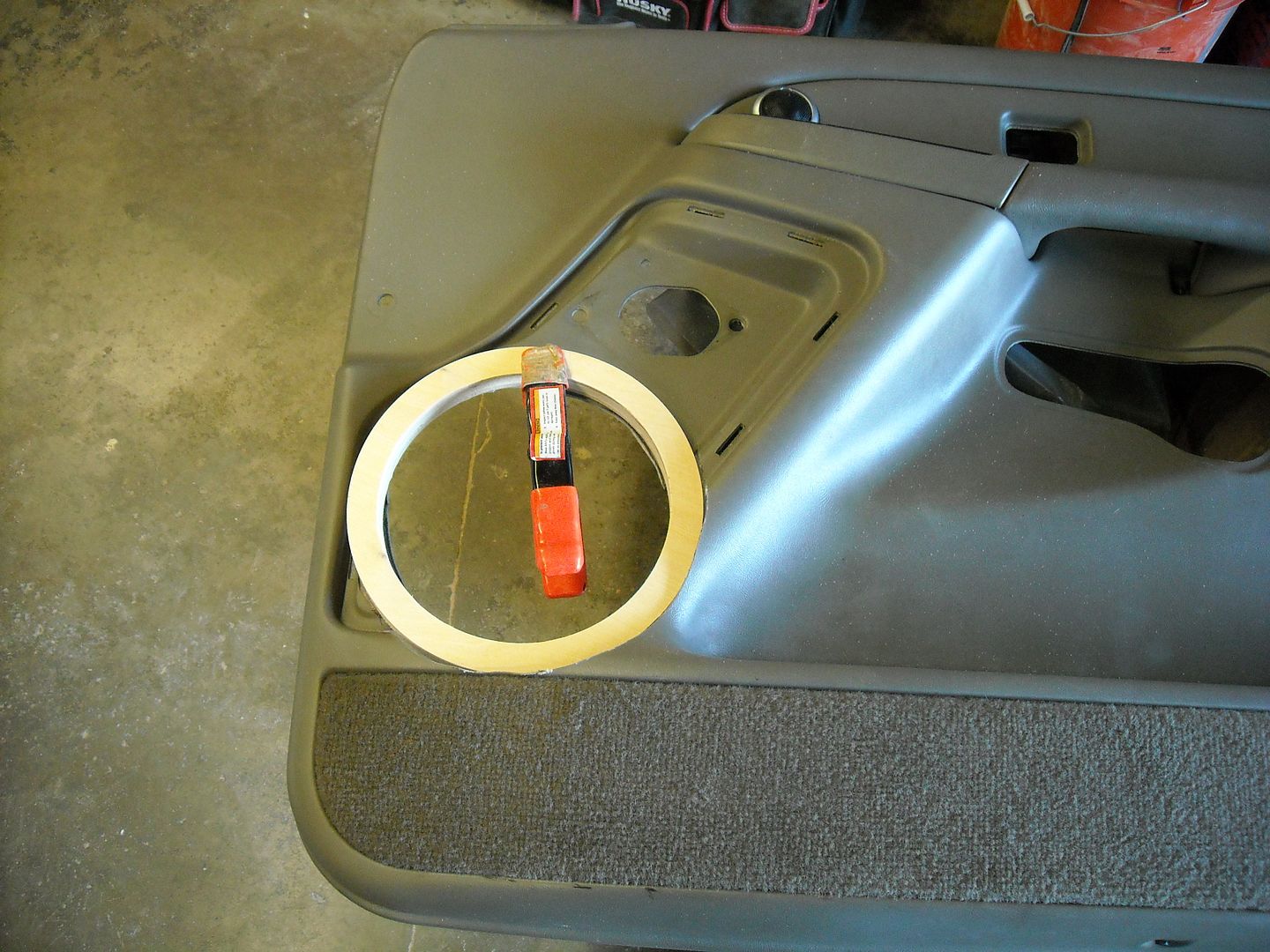 Now to cut out for the 8.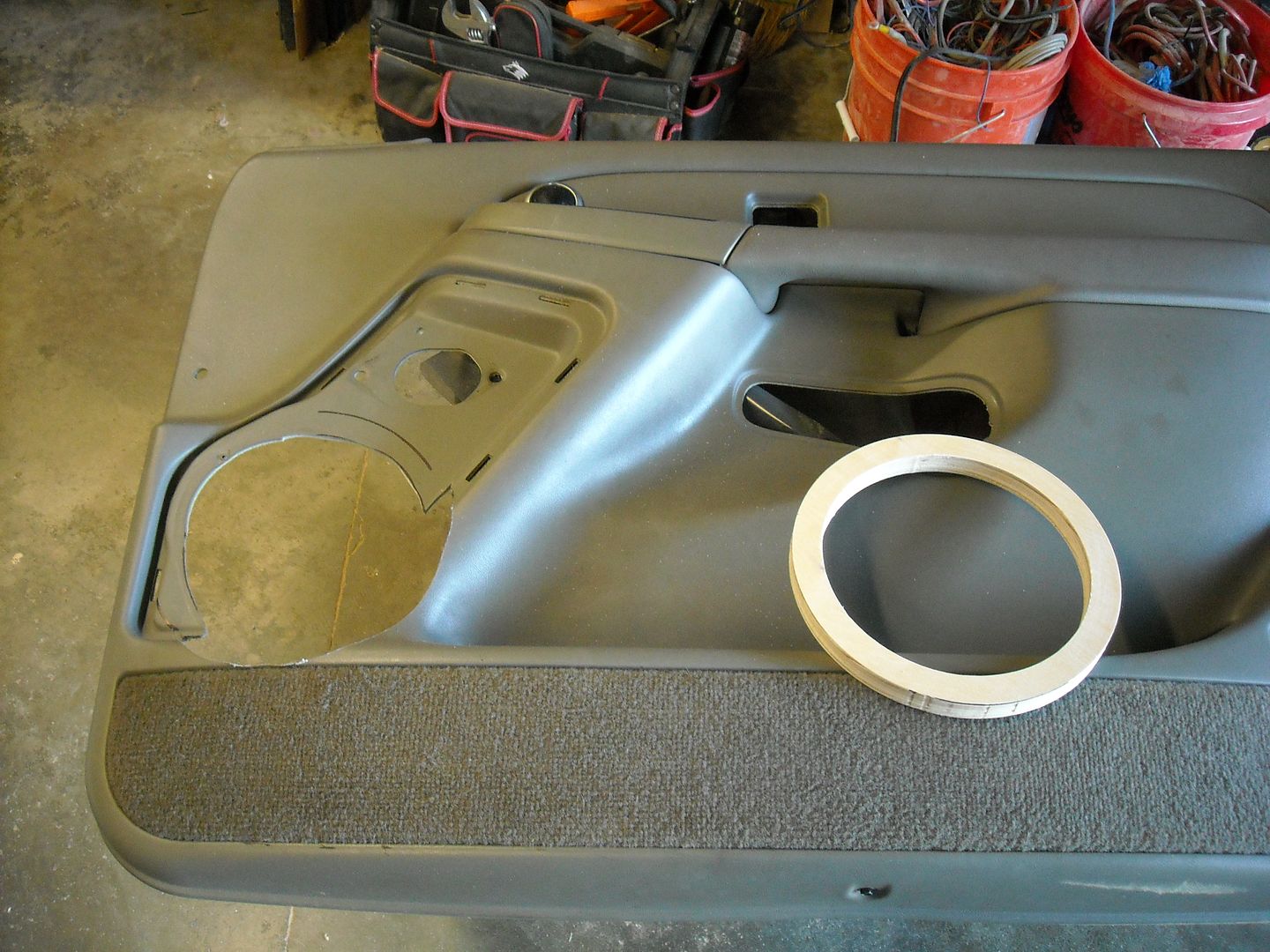 No pics of the metal cutting, but all I basically did was stack rings to match the depth needed for the subs and bolted them to the doors.
Now to make a flush ring.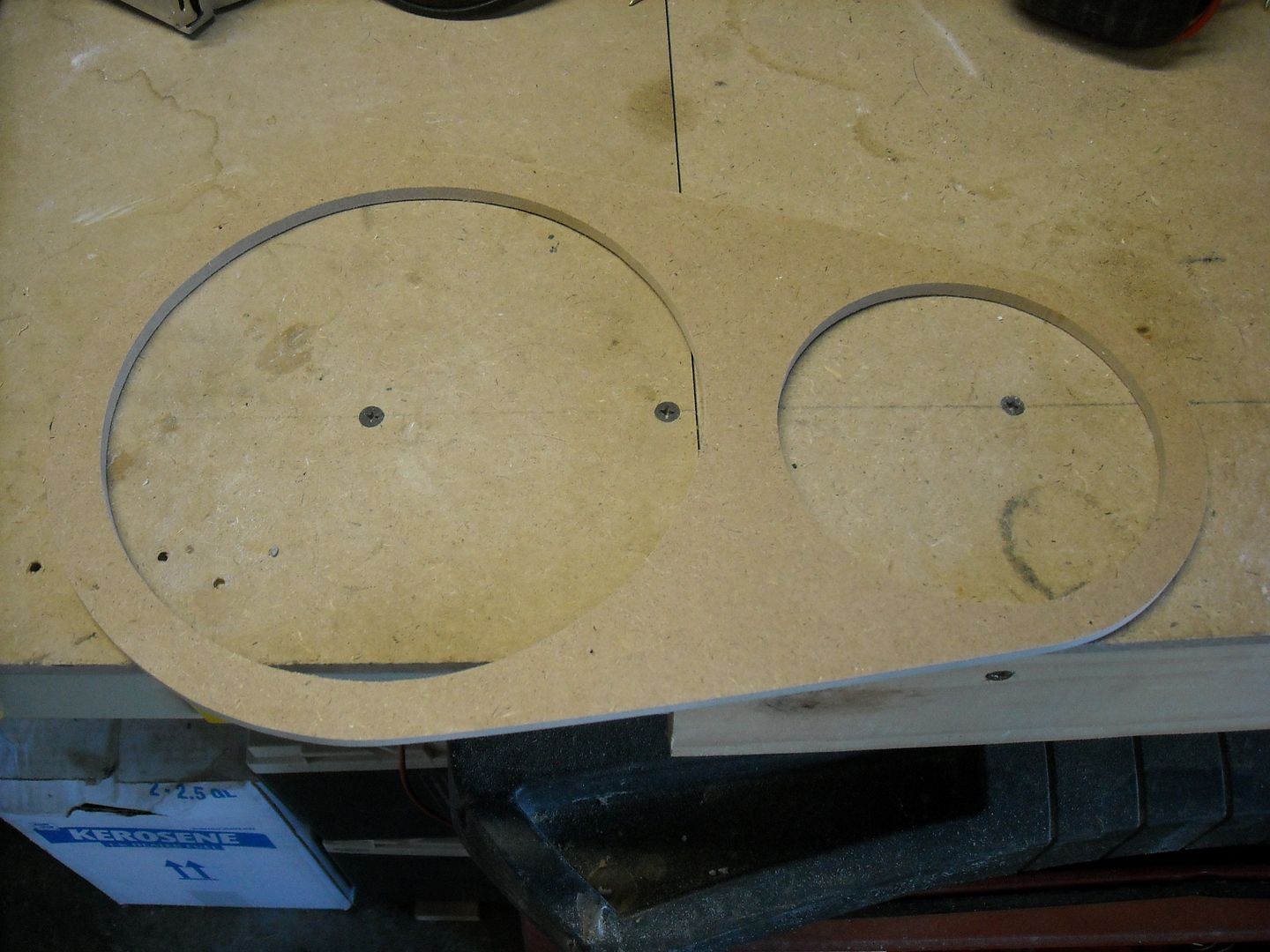 Mounted the sub so I can find where the 5 will sit under the flush ring.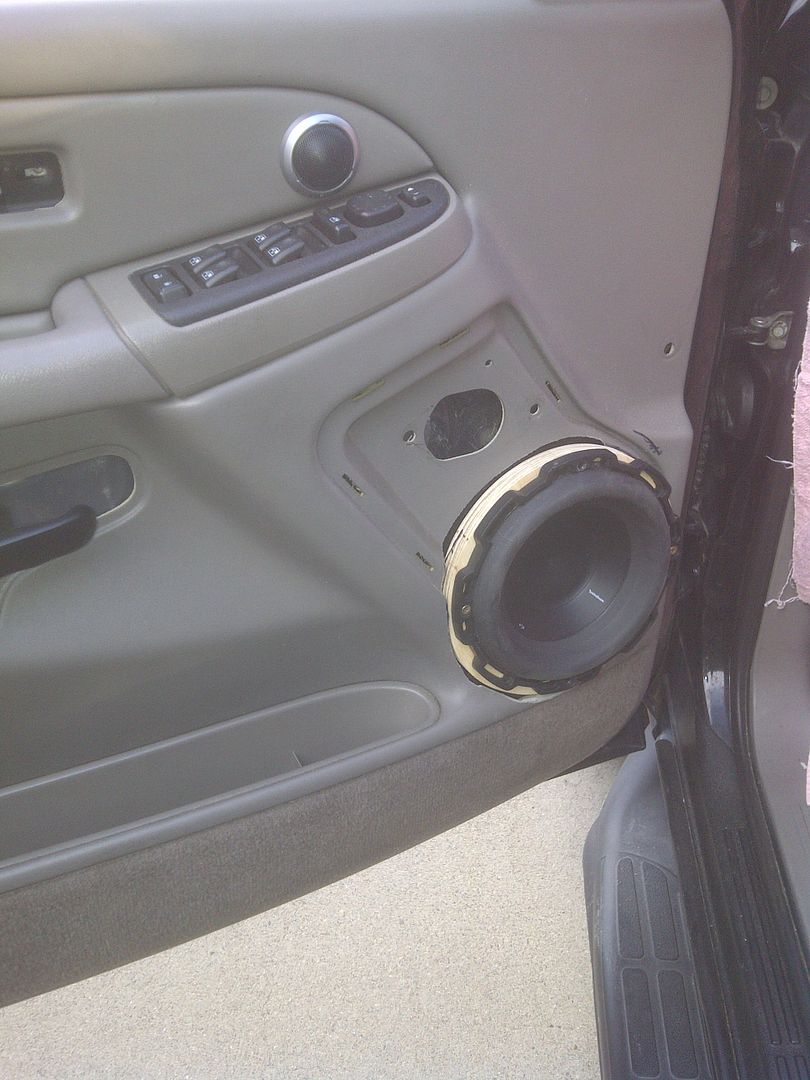 Once I like the layout, it was time to make it final.
All i did was glass and mat in the holes to give support to bolt the pod to the door. Resin doesn't stick so well so it's how I made it secure.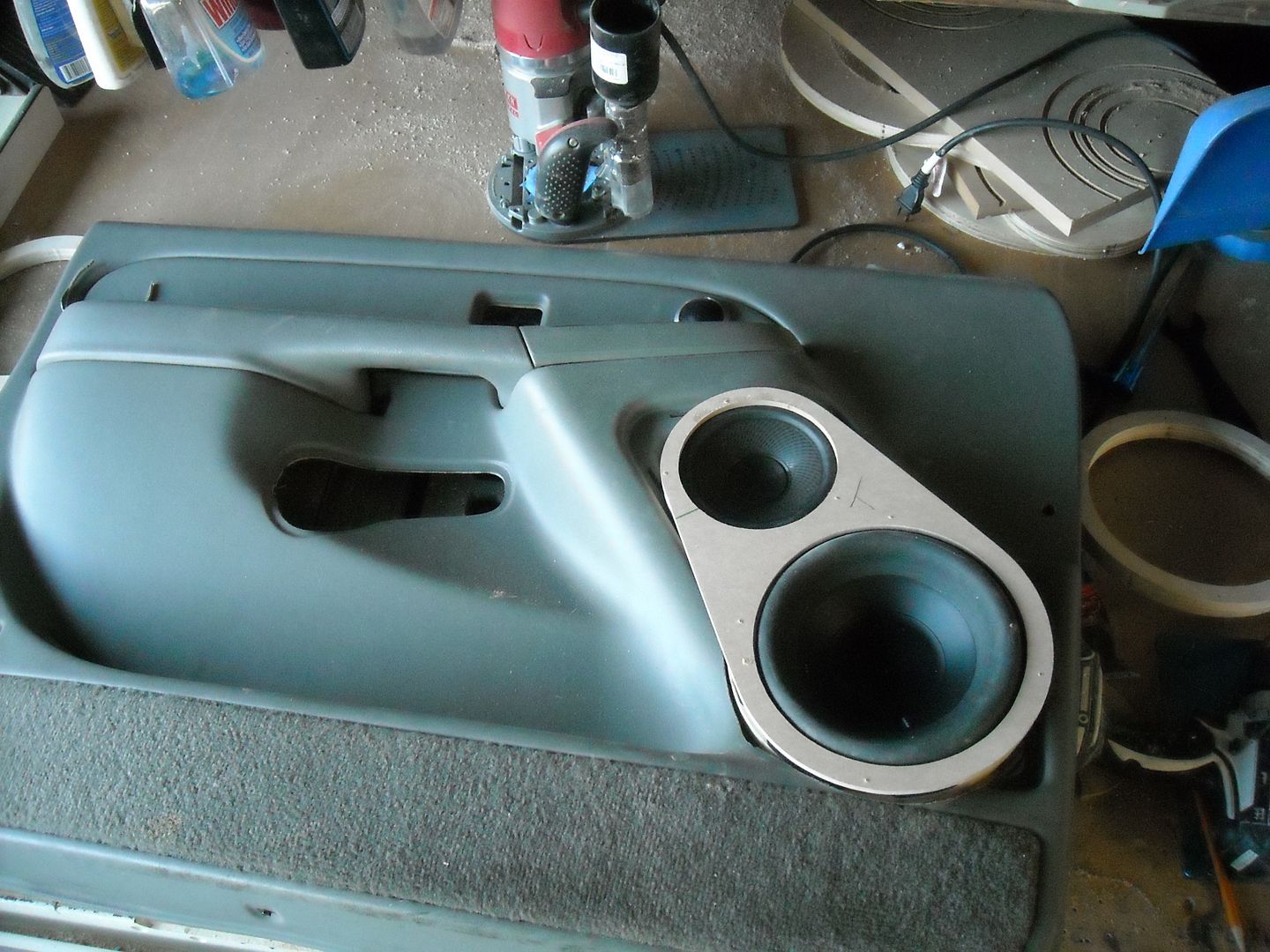 Next was to make the flush cover ring. this was my 1st idea, but just as I was about to begin, i switched and started idea #2, bout half way through, I ditched it and went back to idea #1.
I spray glue my fleece over the flush ring then resin it together without going down the sides.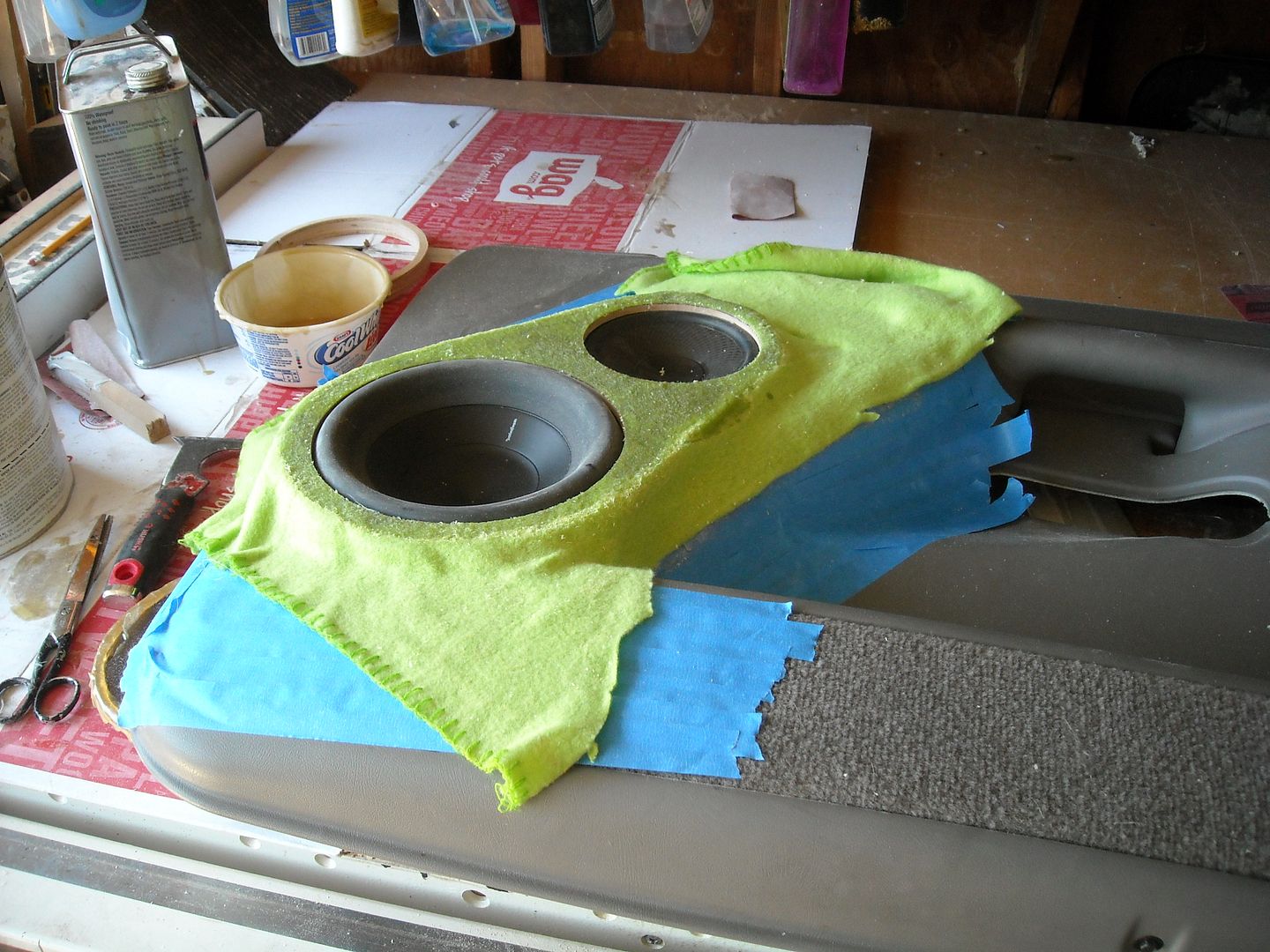 once it's dry, i then spray glue the fleece to the tape and use it to hold down the fleece while I resin it up. once I have 2 layers on top, I pull it and do a layer on the inside.
Trim off the extra material and then add a little filler to smooth out the bumps and she's almost done.
Wrapped it up nice and shes ready to go on the truck
__________________
Yahoo IM - kingsuv00

If the listening level is too loud, please inform the driver, so he can promptly pull over, and let you out.

To view links or images in signatures your post count must be 0 or greater. You currently have 0 posts.