Built this trunk for MWSPL extreme trunk ( mic 12" outside driver window 30 sec on music avg) and KAOs1 ( 3 minutes of music full tilt mic on the dash)
2- dd Z9515's and 1-DD M4a 2 Oddyssey Pc 1800FT batts
I really wanted 2-15's front firing, but I only had 33 inches of width. So this is what i came up with, basically I had to make a fiberglass tub in the spare tire well and use that glass tub as the port which exits under the box: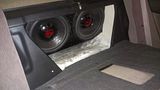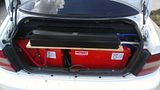 tore out the old box: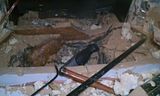 built a fiberglass shell in the spare tire well and built the box up from that: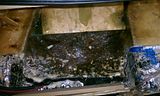 top half of the box in before I covered it up. Each piece was built inside the trunk: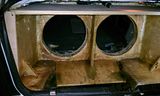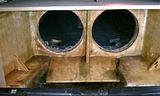 tried some angle iron for bracing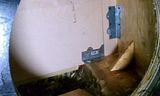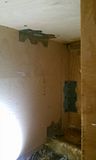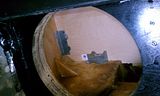 Every piece was a biotch to get in and each part was custom cut to fit, this is the first layer of the back wall going in:
second layer on the back, had to cut those squares so the batts would fit later: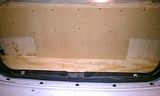 Under the box on the back I had to close up the fiberglass shell and connect/glass it to the top of the box: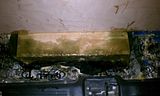 put a ledge in for the batts and amps:
inside box :
Ok so the box ports under the woofers via a fiberglass bottom that follow the contour of the spare tire well:
glassing the front of the box/port: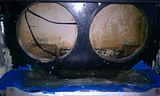 side panels to make it pretty: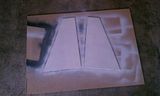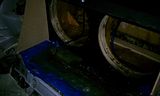 lots of tape used to prep for glass: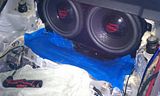 basically this is what the front looks like now, I need to do some more bondo work to get it smooth: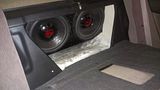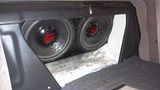 I upgraded woofers: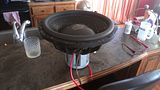 back end carpeted: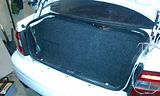 orginaly I used 3 group 31 batts but I changed this: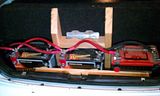 Old amp over the batts DD Z1A
NEW batts...they use these in amored personel carriers so I am told..130lbs EACH!: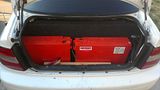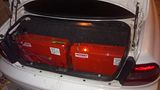 wiring them up: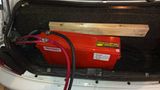 new amp is M4a: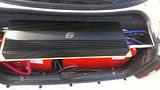 and it just all BARELY fits: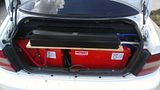 some numbers @ 3k I think this was: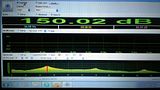 __________________
2013 and 2011 Midwest SPL Extreme Trunk Champ
94 Honda Accord
Two DD 9915 SC front firing out of the trunk
2 DD M4a's

To view links or images in signatures your post count must be 0 or greater. You currently have 0 posts.