I did this a couple months ago but lost the pictures for a while. I'm still not sure where some of them are but here's what I have. Each door contains (2) Bravox 6.5"s and (1) Silver Flute 8" midbass:
MDF frames in place. I used hot glue to attach all of it. The bondo and crap all of the panels was from an old install.
Back of the panels cut out for the driver magnets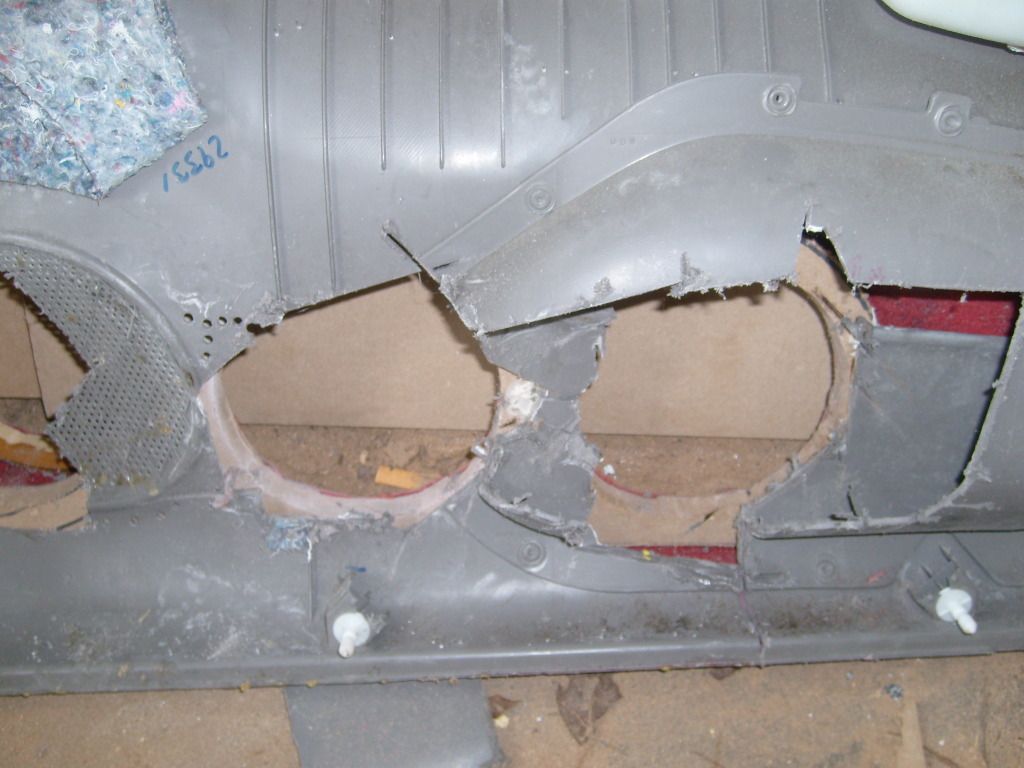 Missing a lot of pictures here, but this is after stretching and glassing. I used a (non pneumatic) staple gun to hold the fabric in place. Scissors and a razor were used for cleanup. A dremel with a cutoff bit and sanding drum was used to clean up the speaker holes.
Making a tap dam to help blend the glass in. I turned the panels upside down and poured glass into the inside of the panel, followed by a bunch of glass mat that i stuffed into the cavity.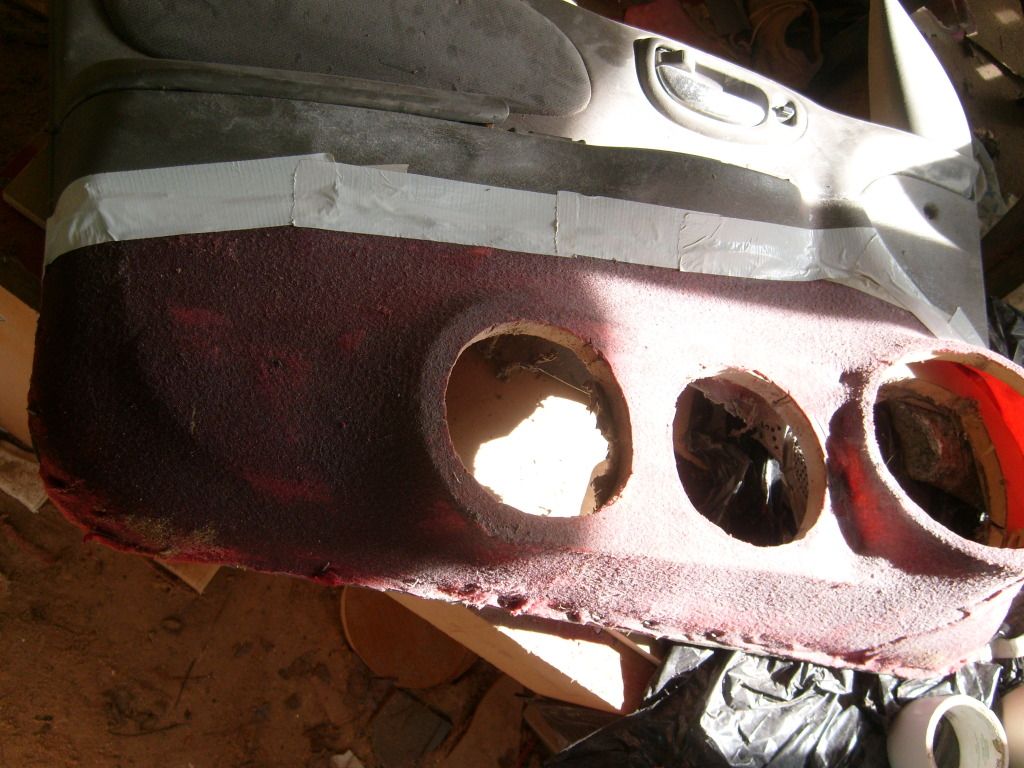 The glass/mat mixture flowed into the dam and hardened to make a smooth transition between the factory surface and the stretched fleece, as well as increasing adhesion.
Wrapped with cheap grey fleece from wal-mart, lol