got the box put together last night, im very pleased with the way it came out.
the box still isn't completely done, the front cap will be routed out to make room for a plexi window, with lights inside.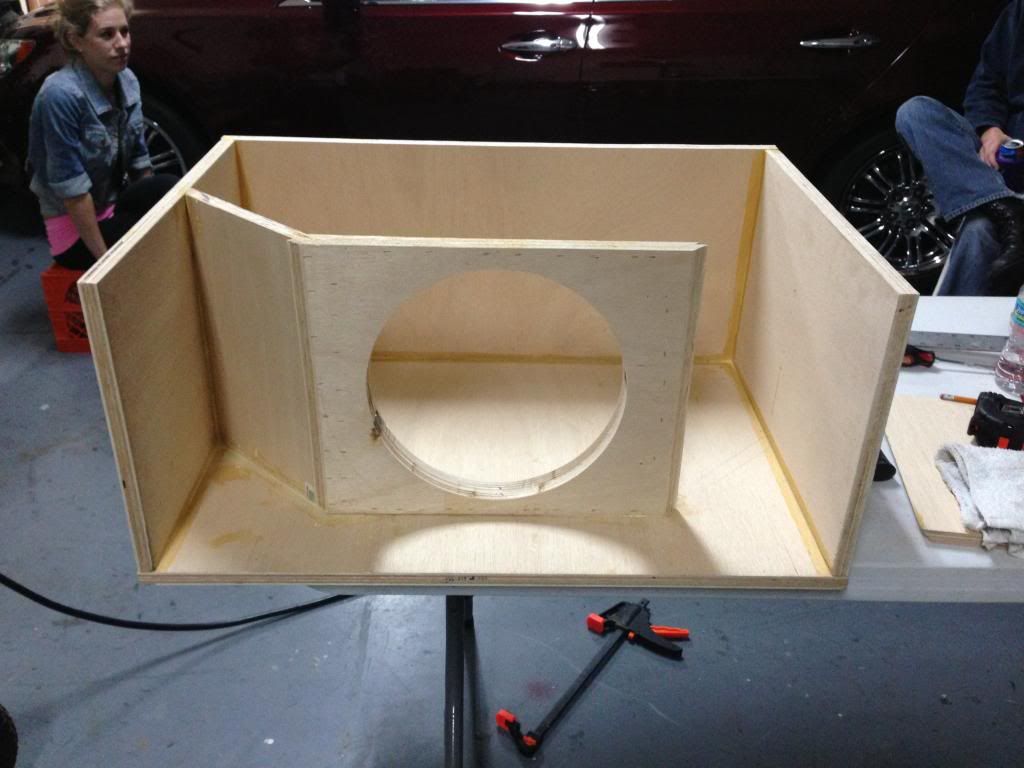 test fit to see where the port needs to go.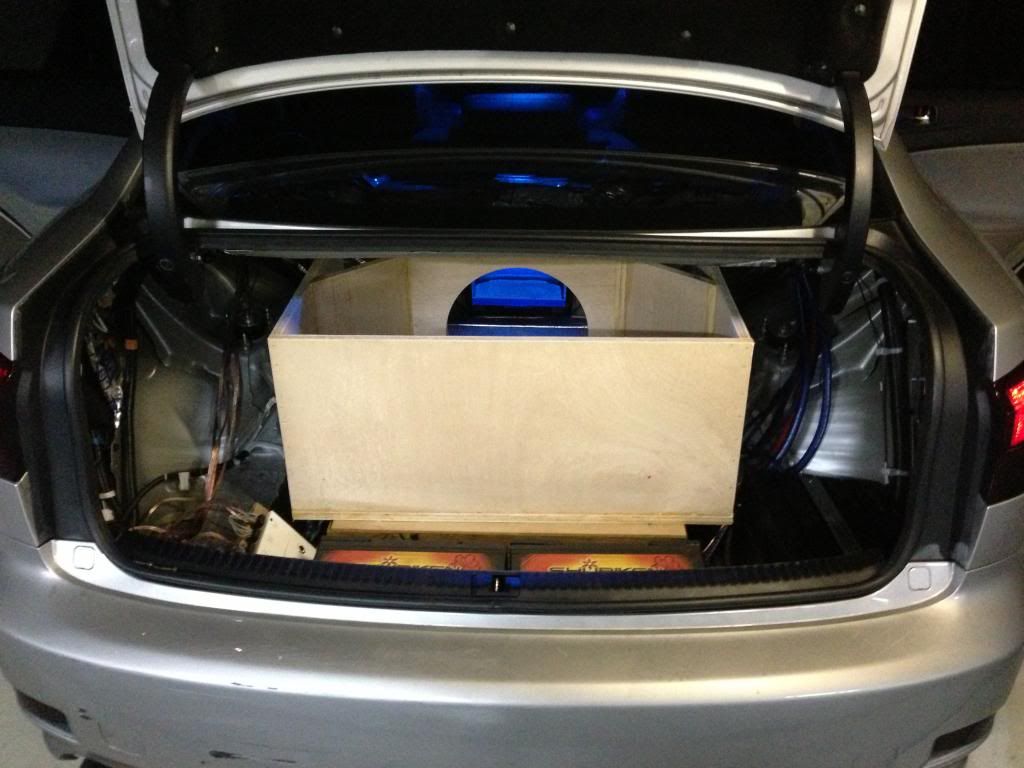 this is where the window will be.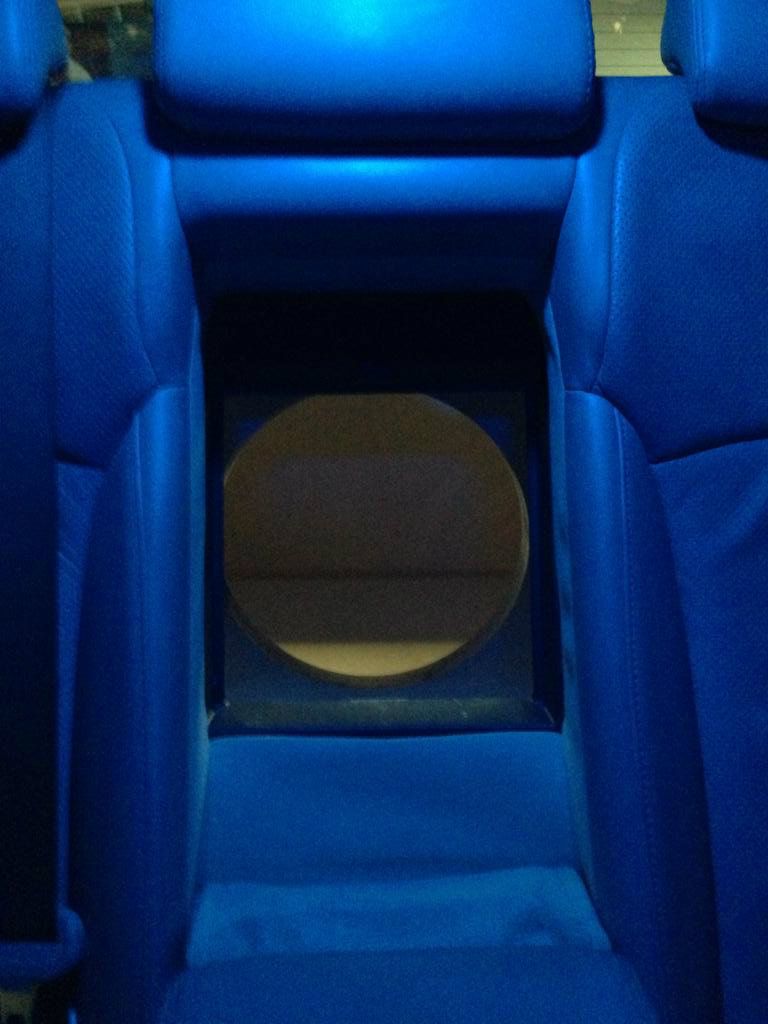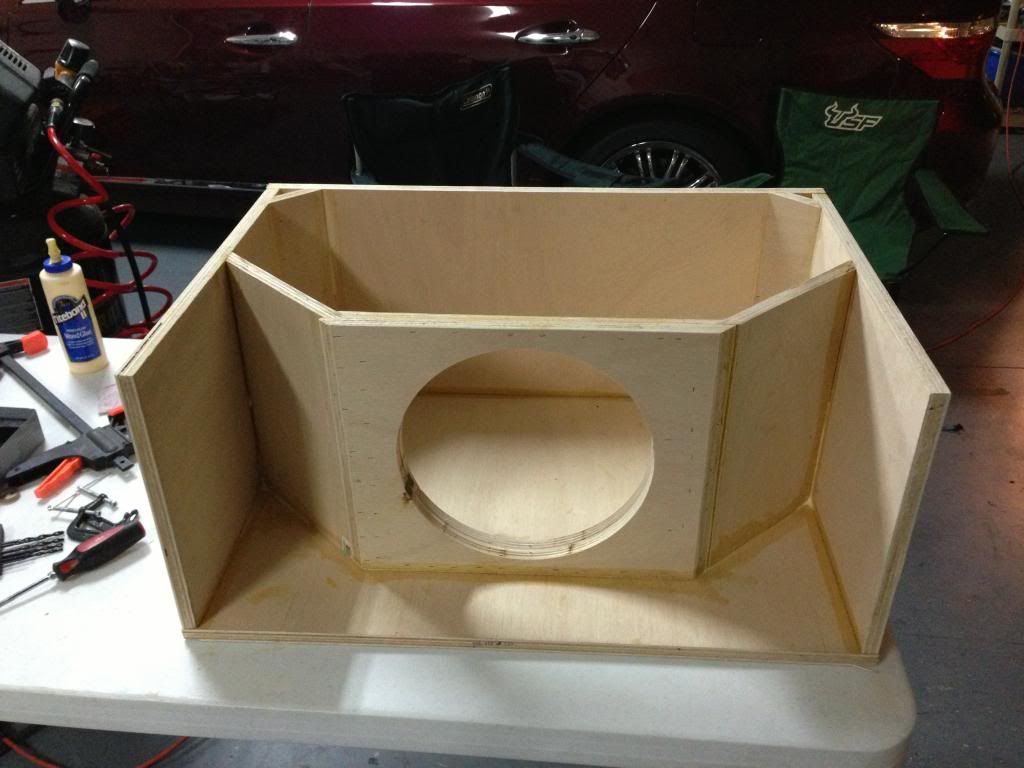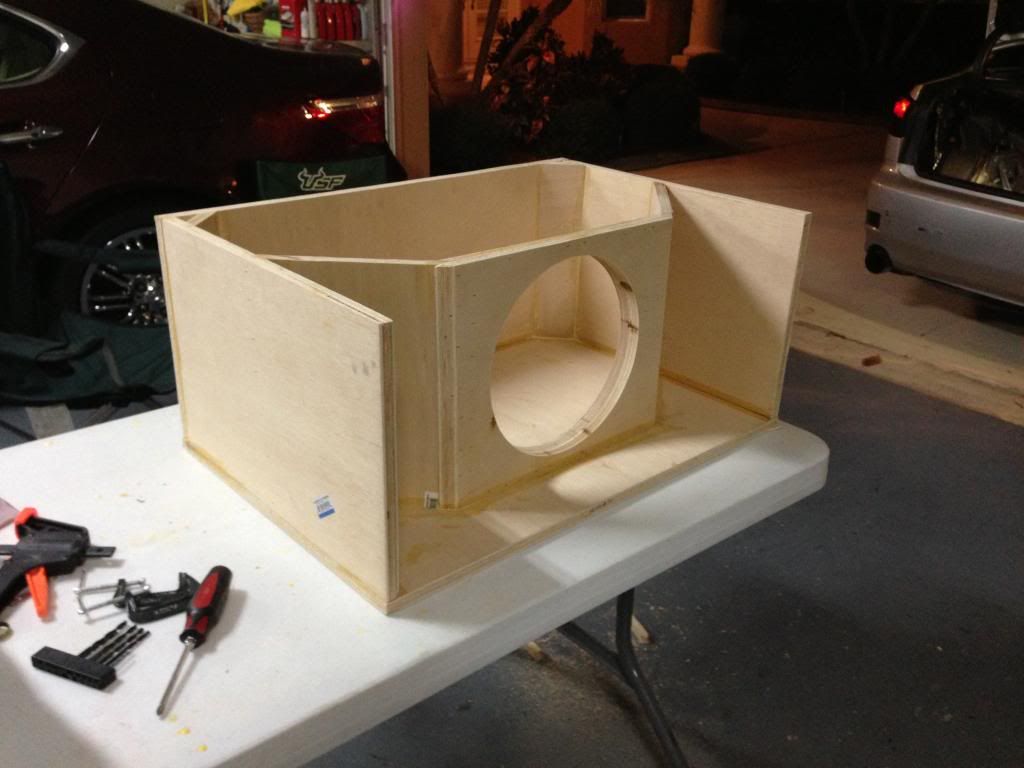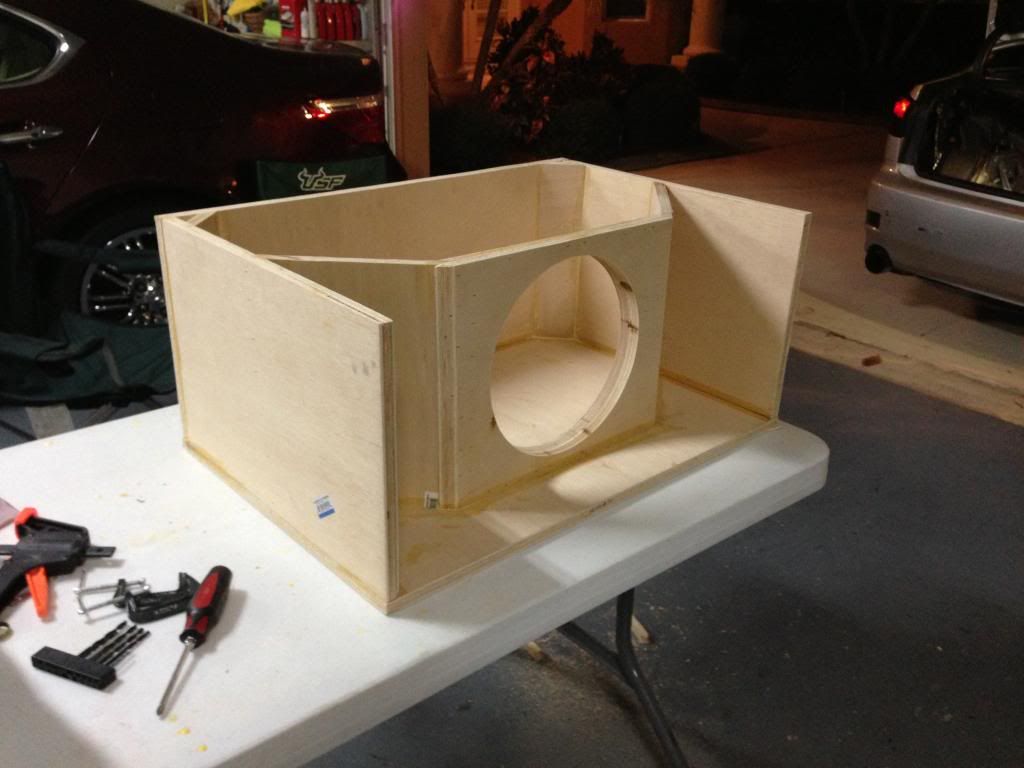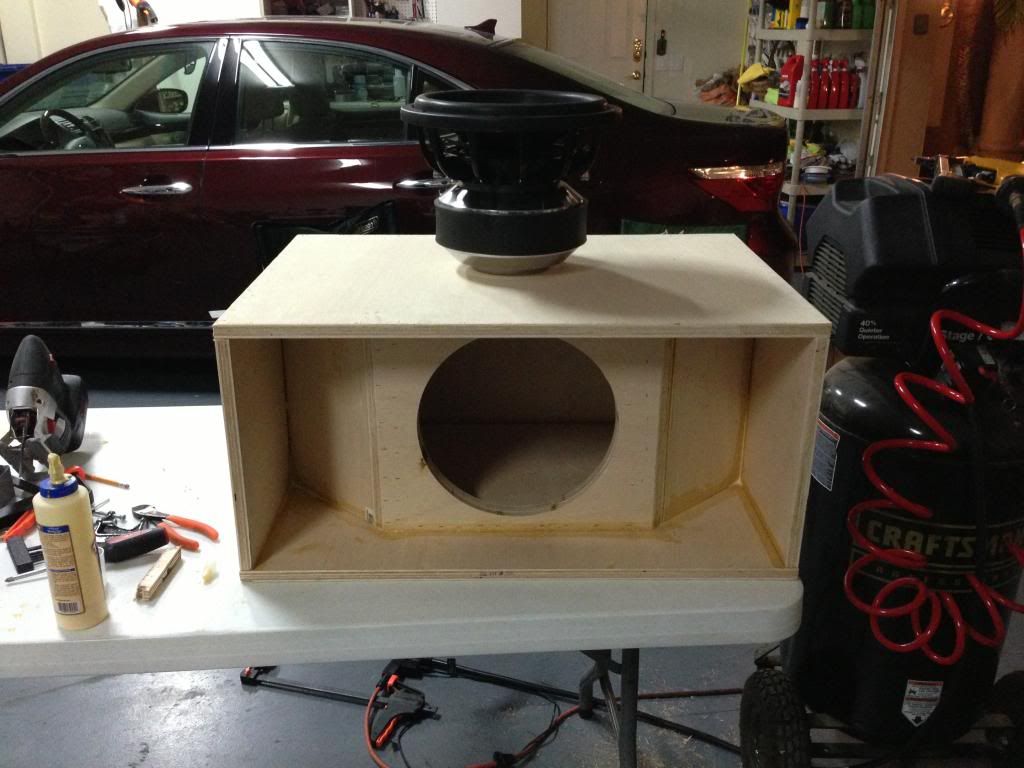 port: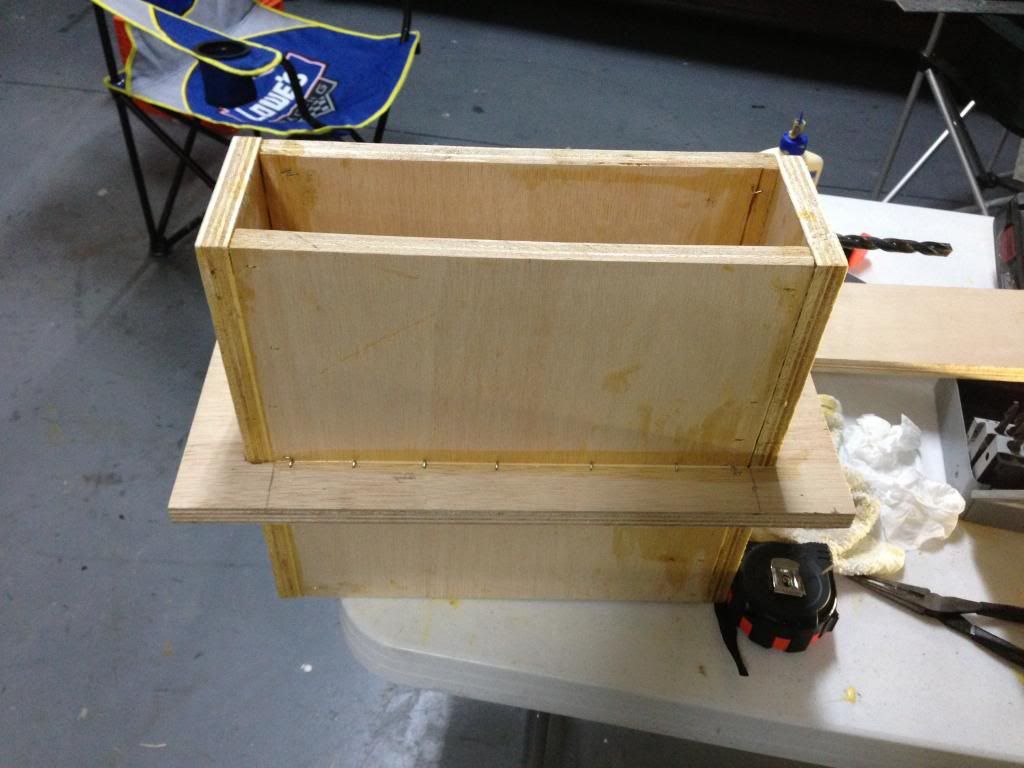 wiring up the beast,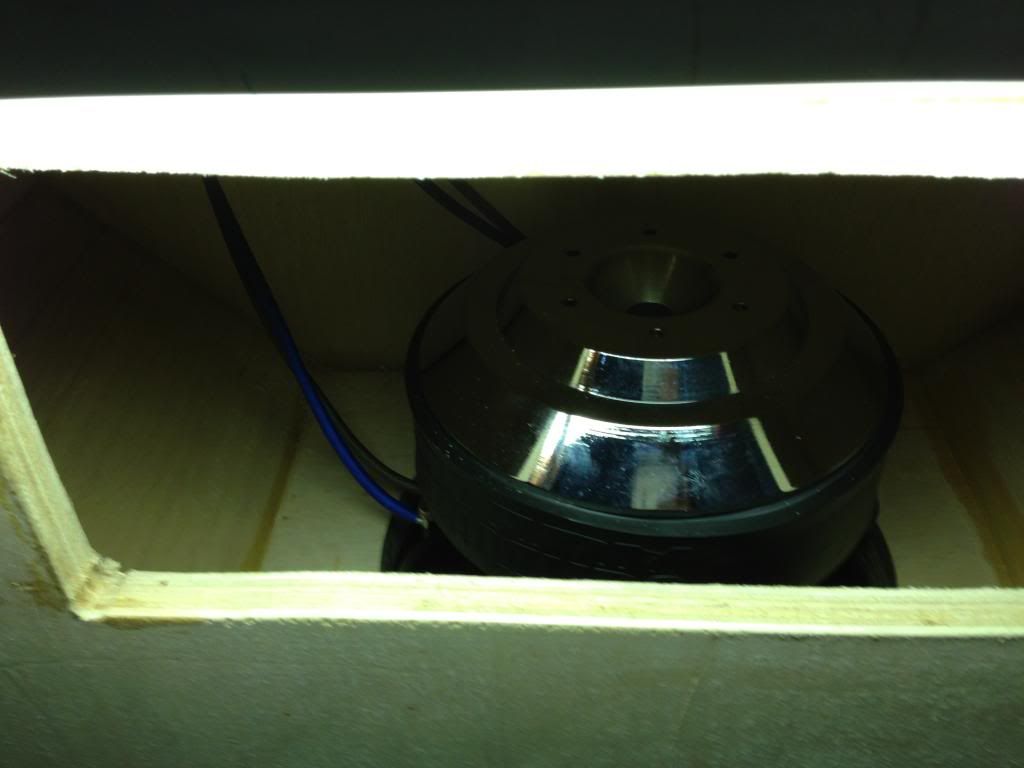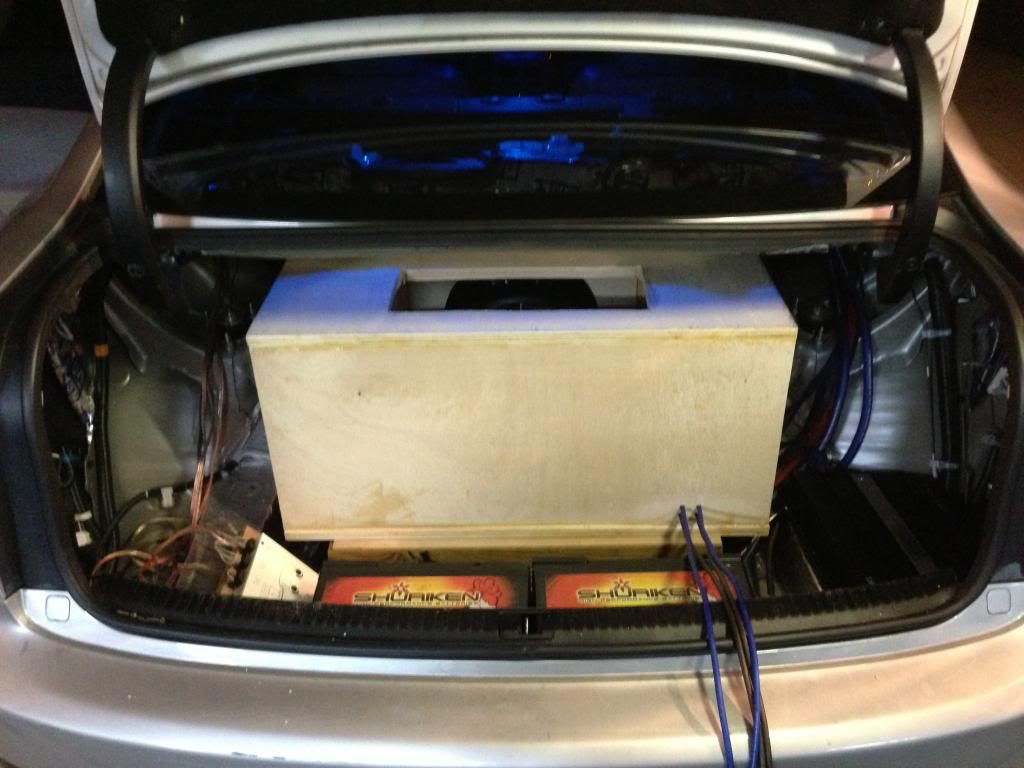 after i got the port screwed on i got too excited and forgot to take pics from there lol, but ill get some eventually. ill be working on the amp rack friday or possibly sunday, jon from epicenter designs will be doing all the fiberglass work, deck and doors. im taking it over for him to get measurements on friday