So This isnt the actual start of my build, that starts in a few days. Today I got bored and started tossing around ideas of how to mount my batteries. I mentioned in my introduction thread that I had 6 Optima Red Tops but the car gods came through for me and I have 8 now instead.
Let me know what you guys think about the arangement of the batteries. Any ideas, suggestions will be great, thanks.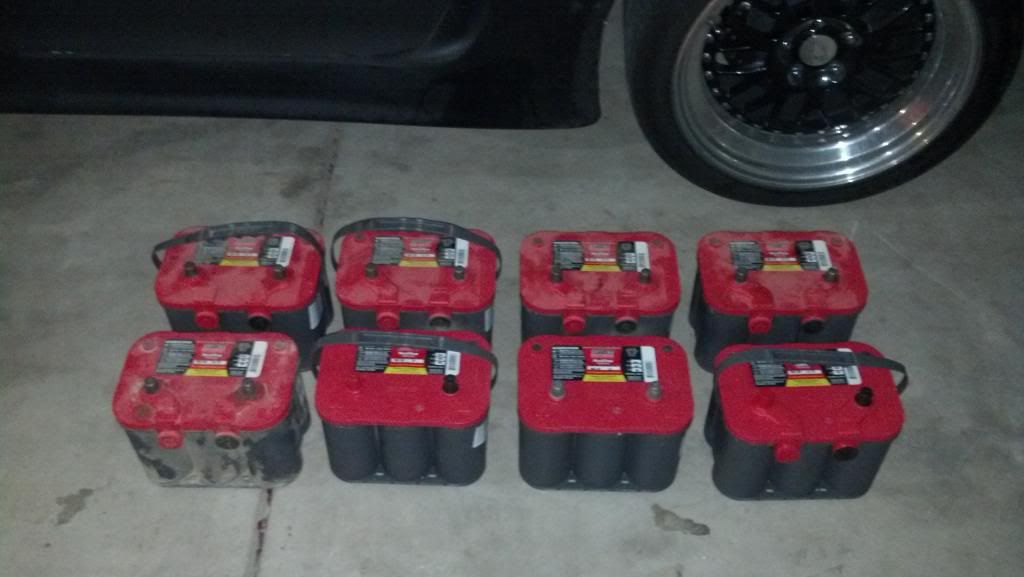 Just a couple Red Tops, lol.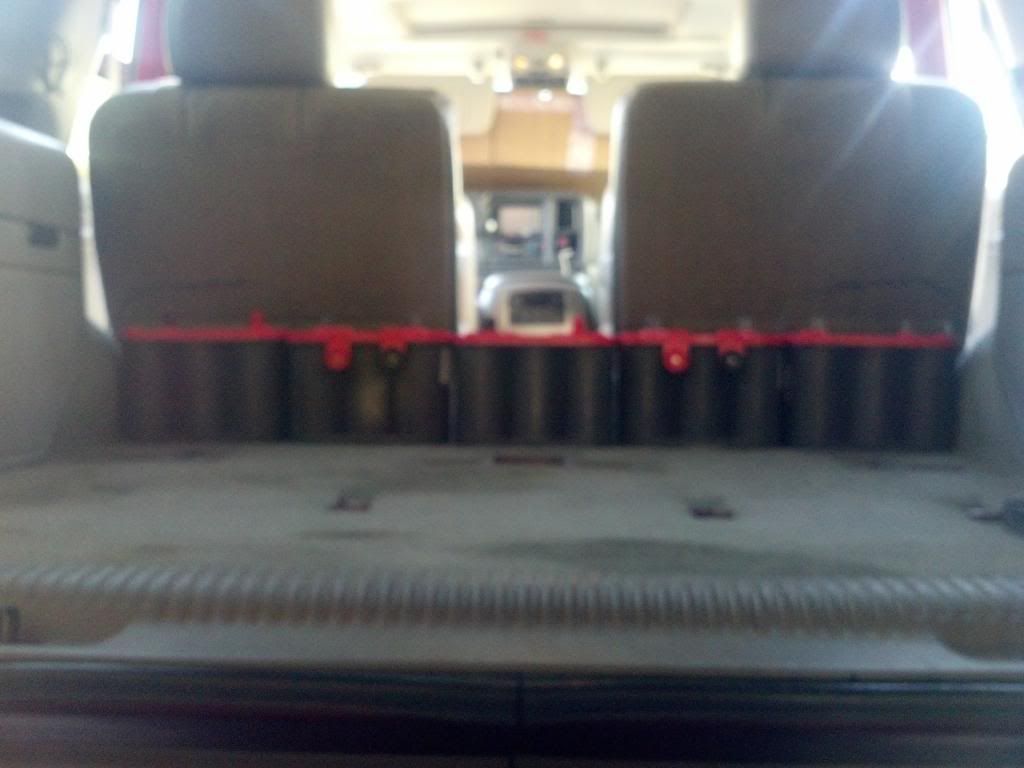 5 across the back.
3 Between the rear Captains.
Another view.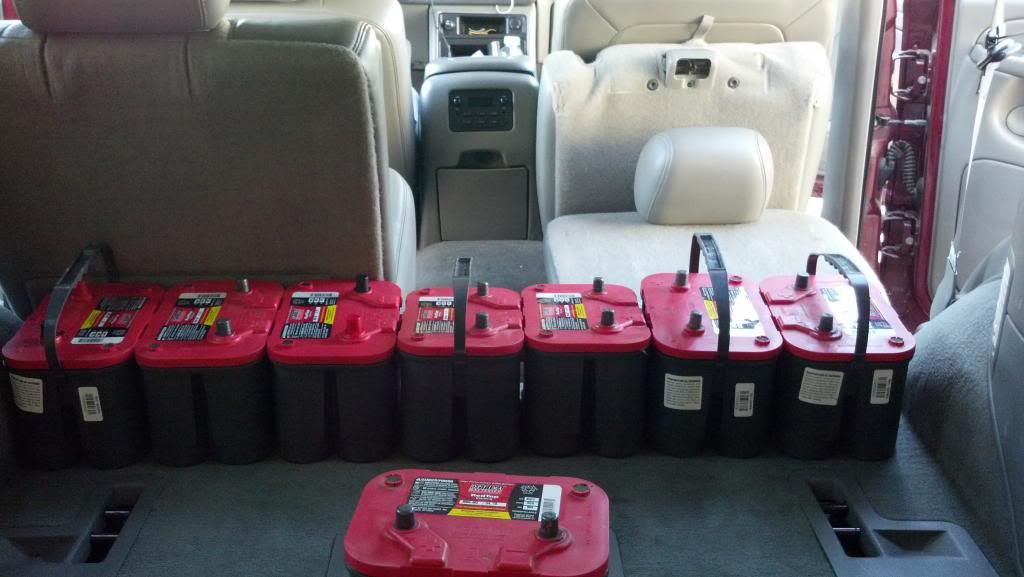 7 side by side across the back, cant figure out where to put the 8th one, lol.
Just let me know what you guys think. Sorry about the picture quality, gotta love Droid Smartphones. Like I said, the actual build will start in a few days and I start posting the pics. Thanks.