Finally got some real work done.
Shuriken BT120 under the hood. Suprisingly, we didn't have to do much to make it fit.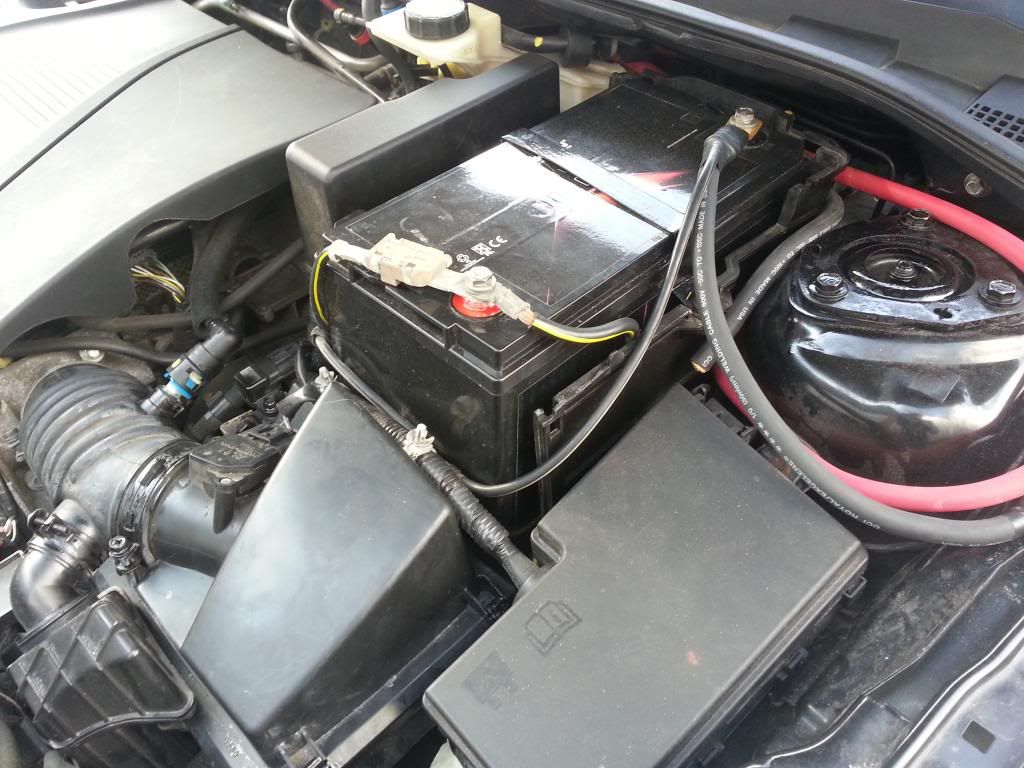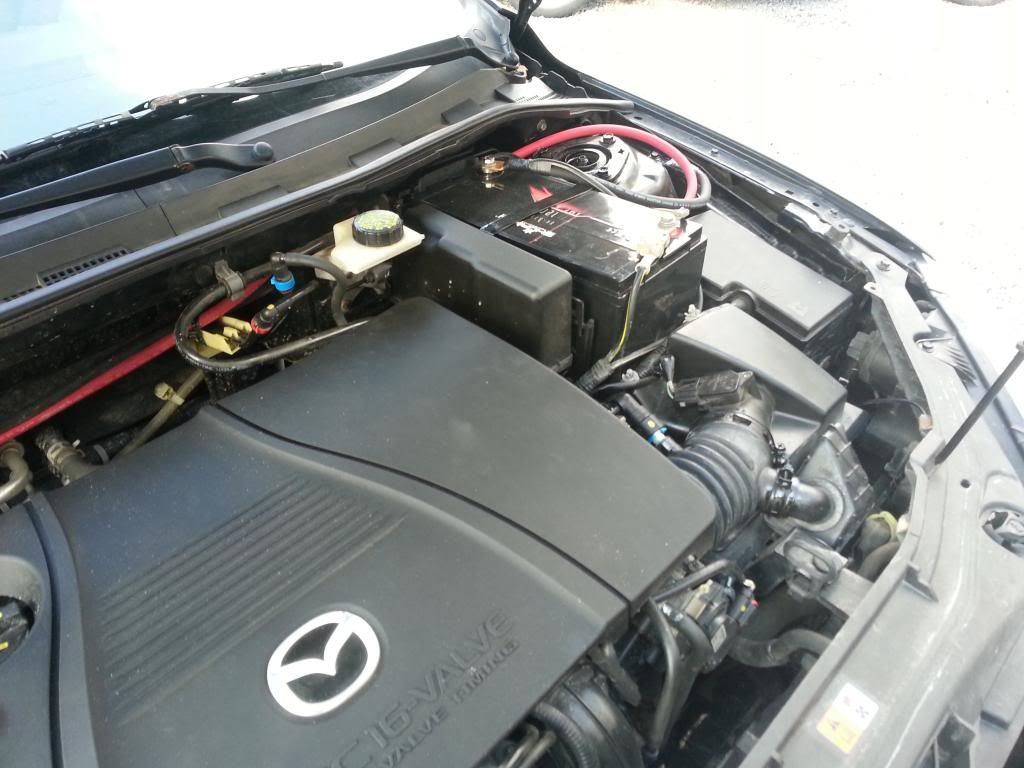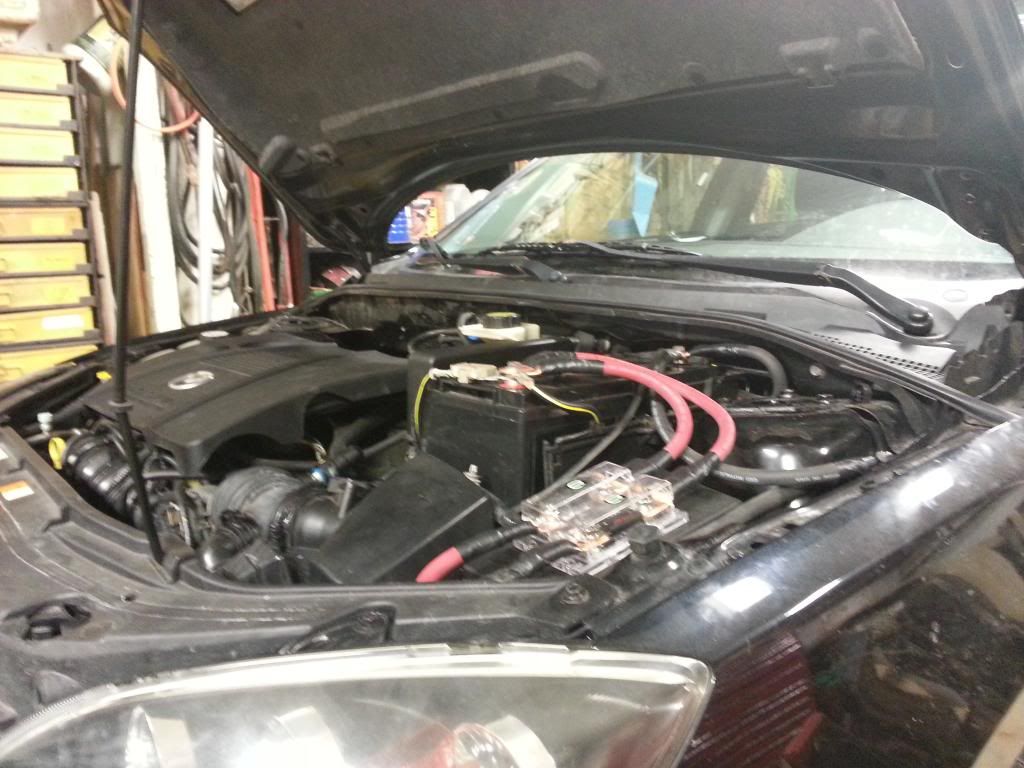 We grounded the battery and the frame to the alternator mounting bolt.
Here's the box. It's around 2.6 cubic feet tuned to about 38Hz. The port is 7 by 6 inches. The paint didn't turn out anything like we wanted it to, so eventually it will get re-done. It's not so bad in person but the camera really brings out all the flaws.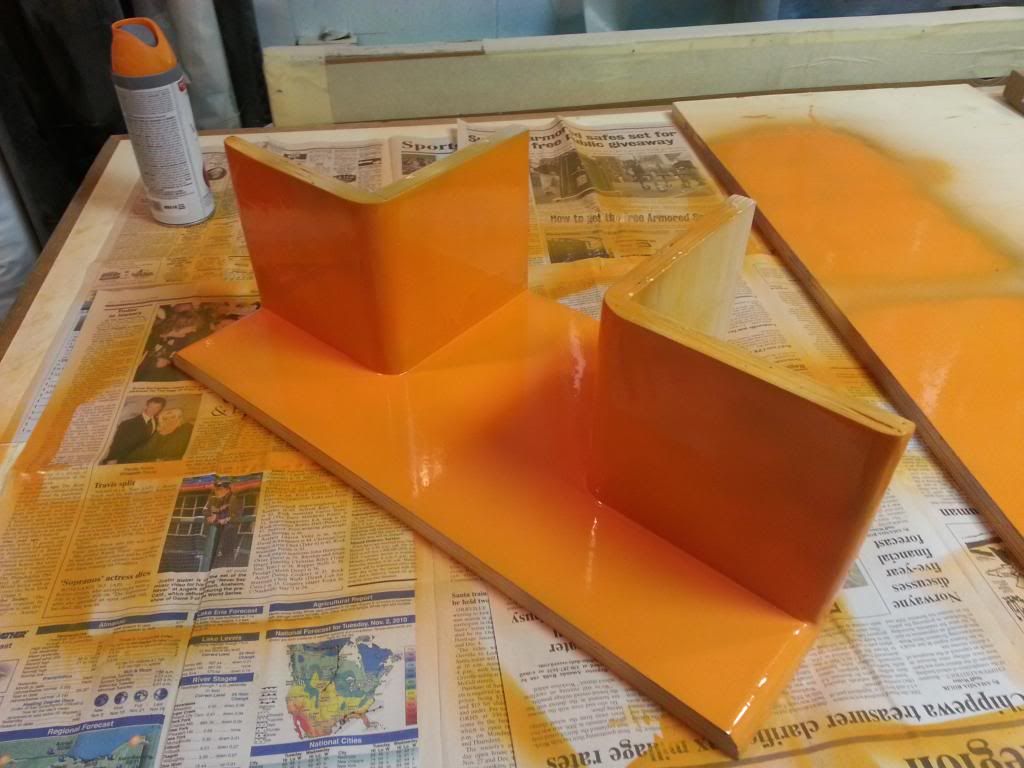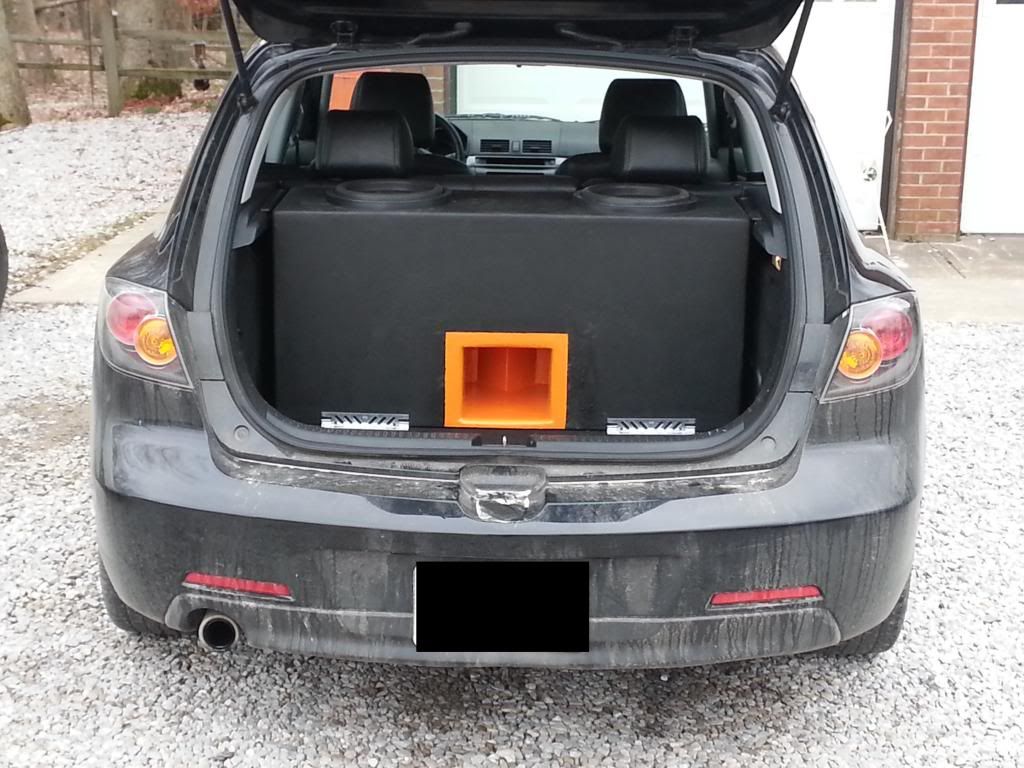 We are gonna shoot for around a 145-146 and it sounds like its pretty close but we won't know until we get it on a meter (hopefully soon).