So as some of you may know I've had this car for about a year or so now. After Slamology last summer I started to get kinda serious about car audio, and here I am now going all out this year in IASCA Stock Trunk 1. Thanks to the special support of my best friend Taylorpro, this summer we'll be doing everything we possibly can to get as much SPL performance out of my fat 4 door car...
SO here's the car, it's a 2003 Volkswagen Jetta GLI with the 2.8L 24v VR6 engine, mated up with a 6-speed manual trans.
I really hope everyone likes my eurotag...lol
Before I get to audio goodness I'll show you a feww more things that distinguish mine from others...
Here was my old checkerboard headliner, but thanks to fancy VW sunroof drains that leak everywhere the material began to fall so it was out with this..
...and in with
Okay so basically that's the car. I'll put pictures up in order of last year till my progress as it currently updates.
Here's when I first picked her up the night before senior week
Old tag
My first ever setup in the car, a single SA-15 in a box with 2 4" aeros that Taylor hacked up from another one of his boxes laying around, tuned to whatever.lol I don't have many pics of this setup but it was powered off of a audiopoop mini 1k, and did like a 41 with no work into the car, and stock hu.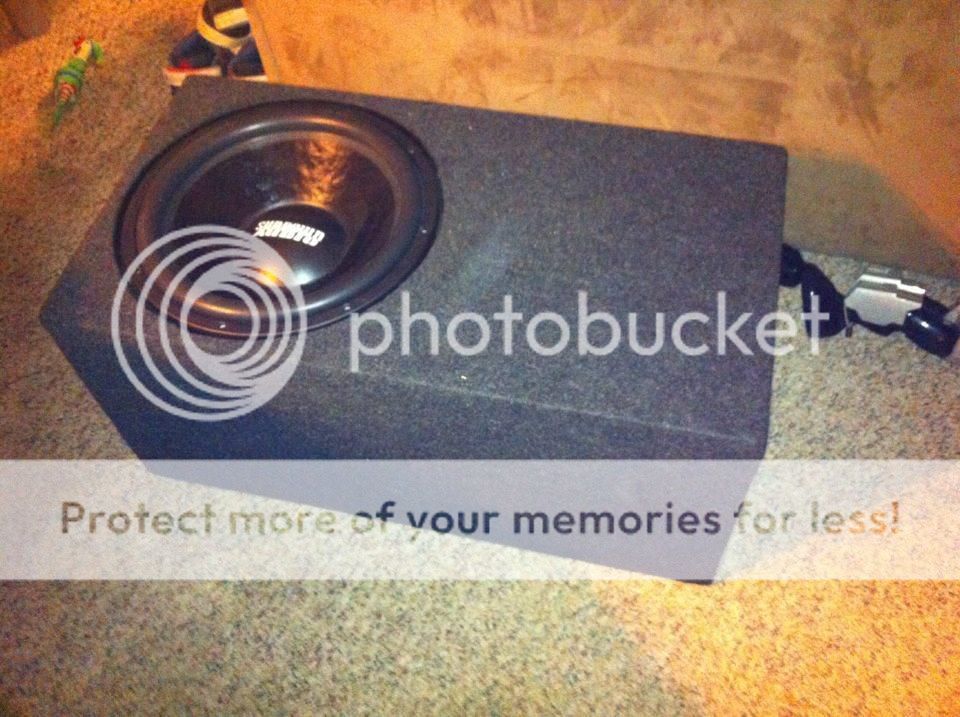 A few months later, I sold that box and we built a 2 12's "Anton" box powered off of this POS atomic 3k which is what I used at Slamology, placing second in db drag and iasca stock trunk classes as well.
I also brought this box out to slam with me but it ended up being a pos as well on the meter, it seemed like the atomic couldn't keep a steady signal or something weird how it was wired with this box. Dubbing it the "flop box". Nick Cron may or may not have shot this into many pieces...
Here's the view as we swapped boxes in and out
Then I went through my DD phase, we all go through a DD phase...and then run out of money
__________________

To view links or images in signatures your post count must be 0 or greater. You currently have 0 posts.


Youtube Channel :
To view links or images in signatures your post count must be 0 or greater. You currently have 0 posts.