ok, let me start by saying this is my first time using deadener.
so i working early sat. morning on my door, thanks to SS on the free door pack.
Damplifier Pro, sorry for the kinda bad pic lol
Driver door stock
without plastic cover
inner door, this was the biggest PITA to put on, i also managed to cut myself with the deadner lol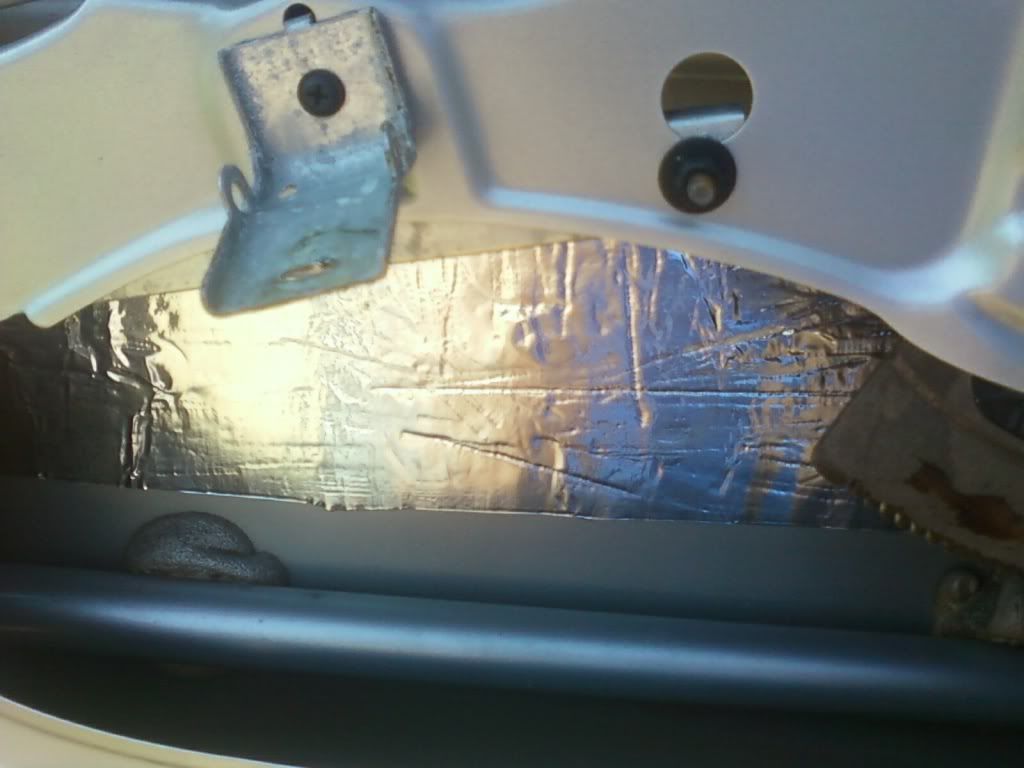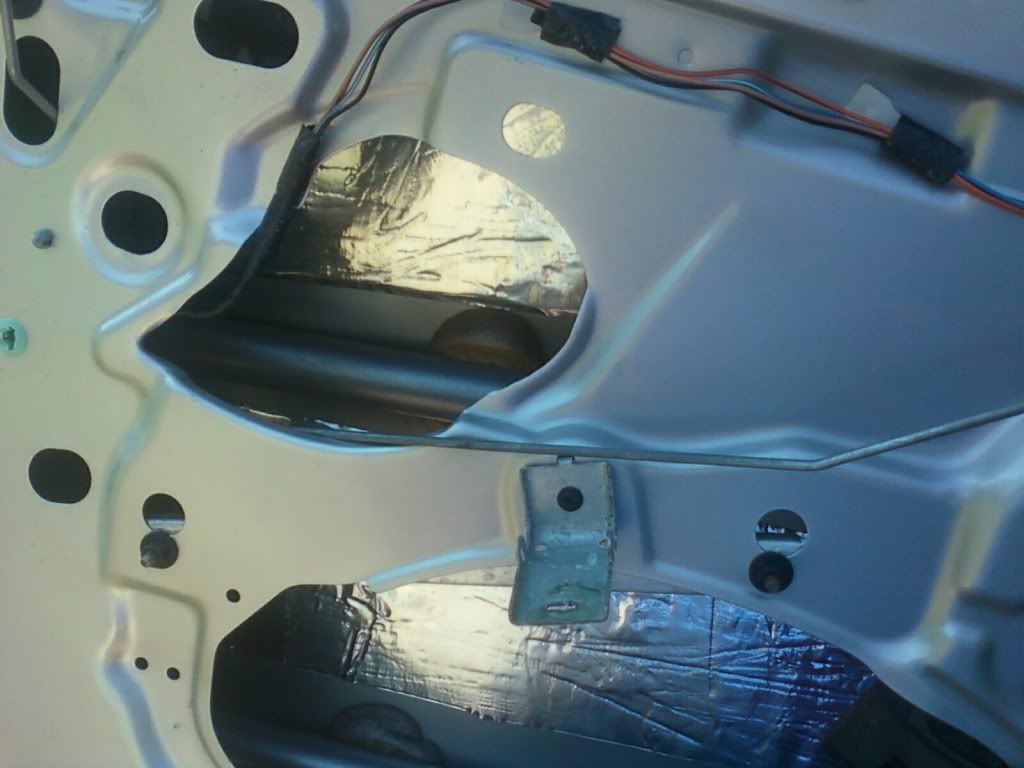 some more deadener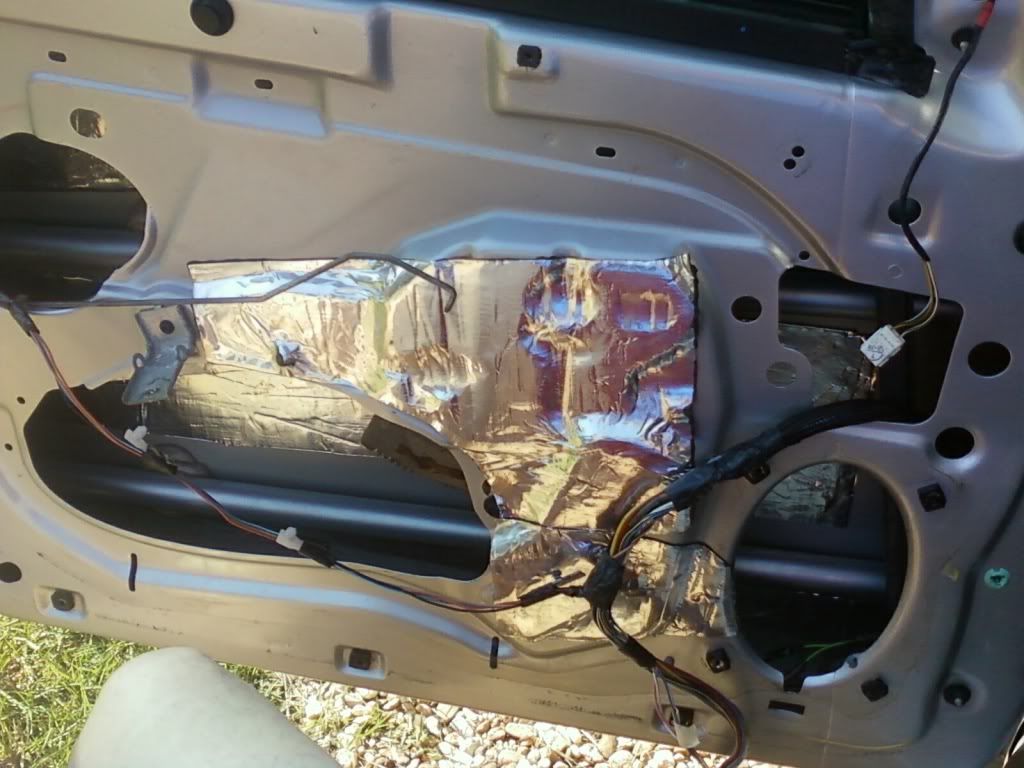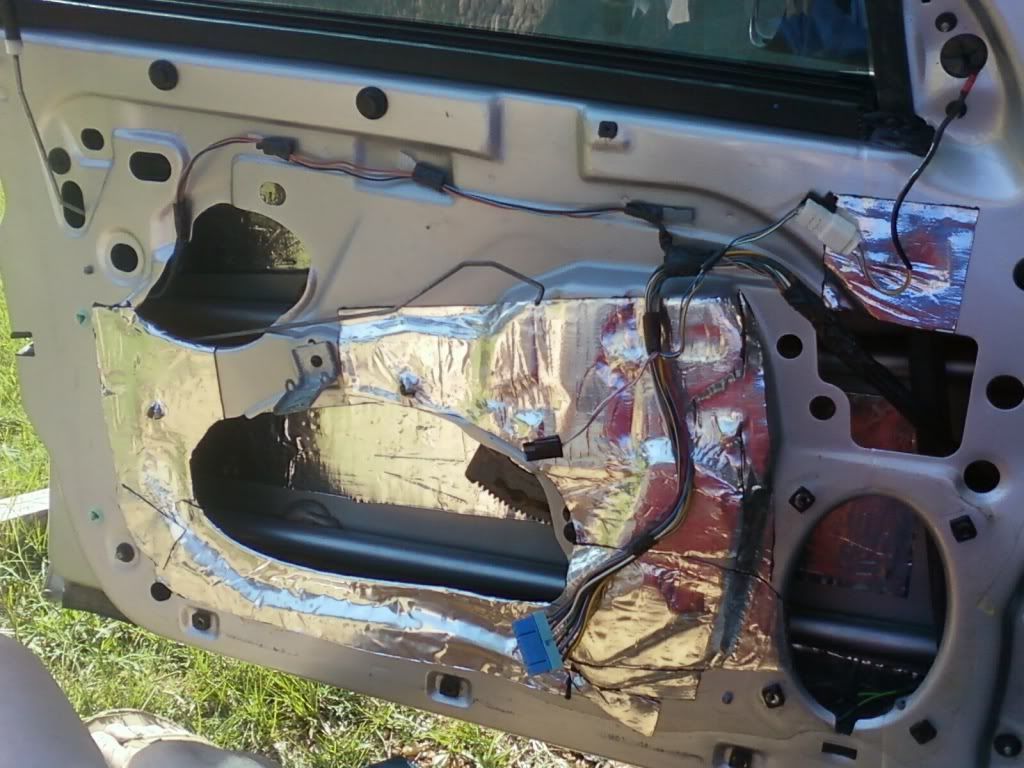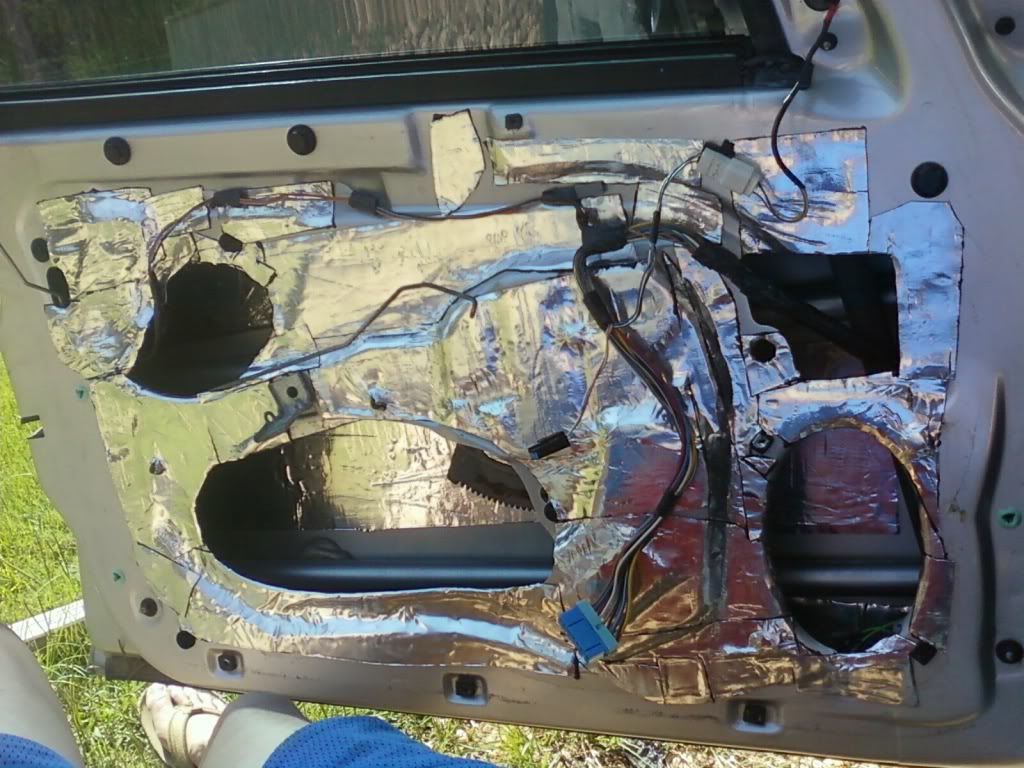 All done with driver door stock plastic cover back on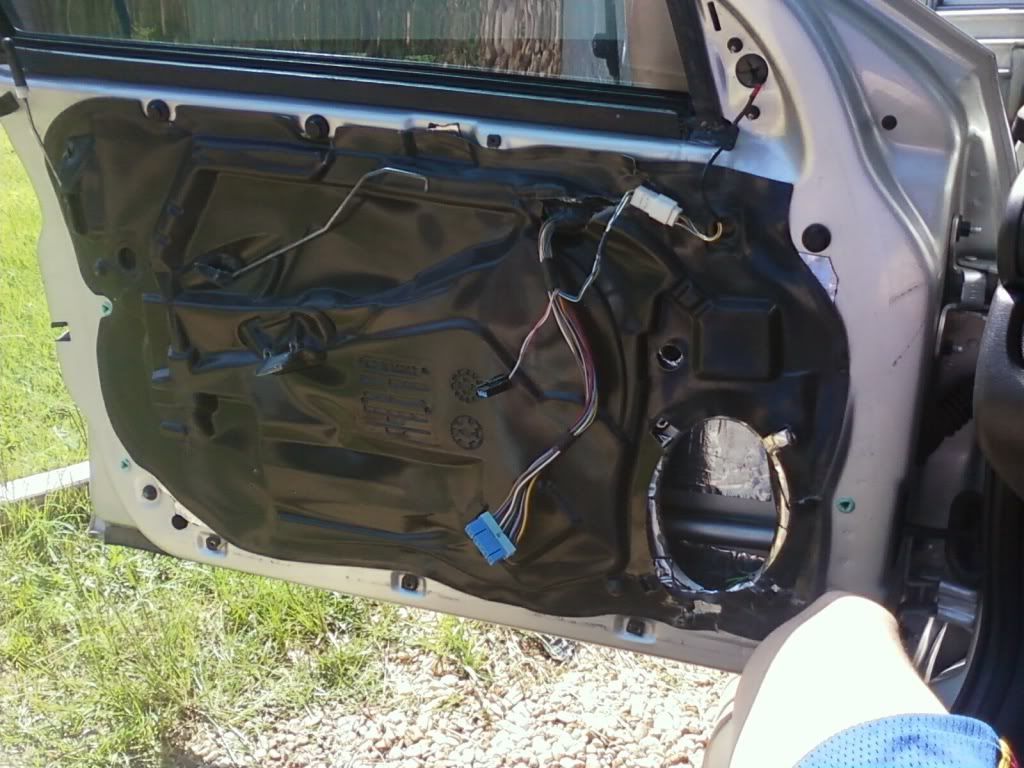 the install of the driver door took about ruffly 1 hr. it was too hot outside to continue on with passenger door lol. will finish passenger door next weekend.
so far i dont have any speakers installed but road noise on the driver side is noticibly(sp) less then before. i used a total of 3 1/2 sheets on the driver door.
__________________
HU: Clarion NX501
Front Stage: Pioneer TS-D1720C
Amps: Cadence Txa3004 Sundown Saz-1500
Subs: DD T1508's