This has been a long project of mine. I purchased the victim, a 93 4-door 4x4 explorer, from my uncle after he "inherited" my grandfathers truck when he passes away. I purchased the expo for $350, upon stripping the interior I found ~$40 in change, so basically got the vehicle for $310.
The plans:
Audio wise will be as follows:
Pioneer DEH-6400BT
Kicker zx850.4 (found local for $100)
LOTS of Sky High 1/0 and 14awg.
4 Sundown SA12s
2 Sundown 1500dv1's (using one from my ranger, found the other local for $200.)
2 sets of IA 6.5 comps for now, may add 2 more
full fiberglass front and rear doors
~85 sq ft of AT 60mil
mechman 260a
XS d6500 under hood & 1-2 XS d3100 or xp3000 in rear.
As far as exterior:
31/10.5/15's
2" lift
tinted windows
probably plastidip the outside
When i got the truck it was WRECKED on the inside. Seats were shot, was missing one of the rear vent windows, all the window motors were shot, carpet was molded from the window being busted, and various other cosmetic problems. As far as the engine goes, everything is good. like 160k miles, motor and trans work well. The A/C compressor is out but no biggy.
PICS: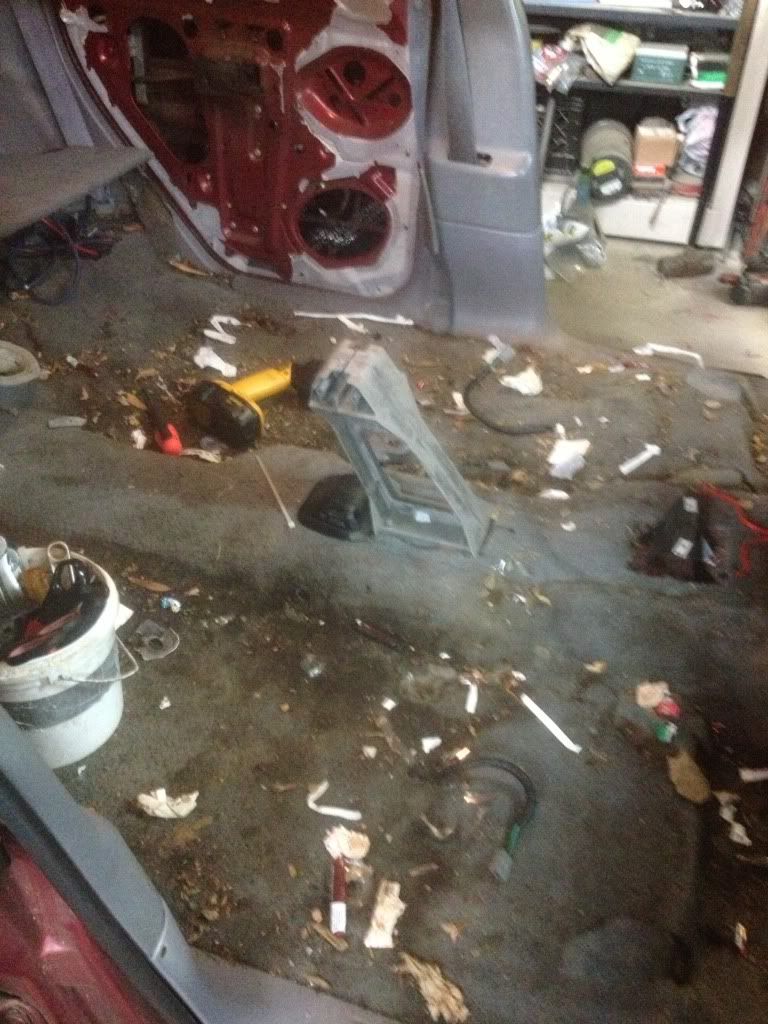 I ripped off all the old jute carpet padding, I hate that crap, super absorbant and smells, NO GO for me. In an attempt to regain some of the padding i put down a layer of closed cell foam (yoga mats). May or may not help, if anything it will give it some padding, was only like $15 so wth.
With the frames for the subs i wanted something a bit different. Decided on flourescent paint. 2 of each color: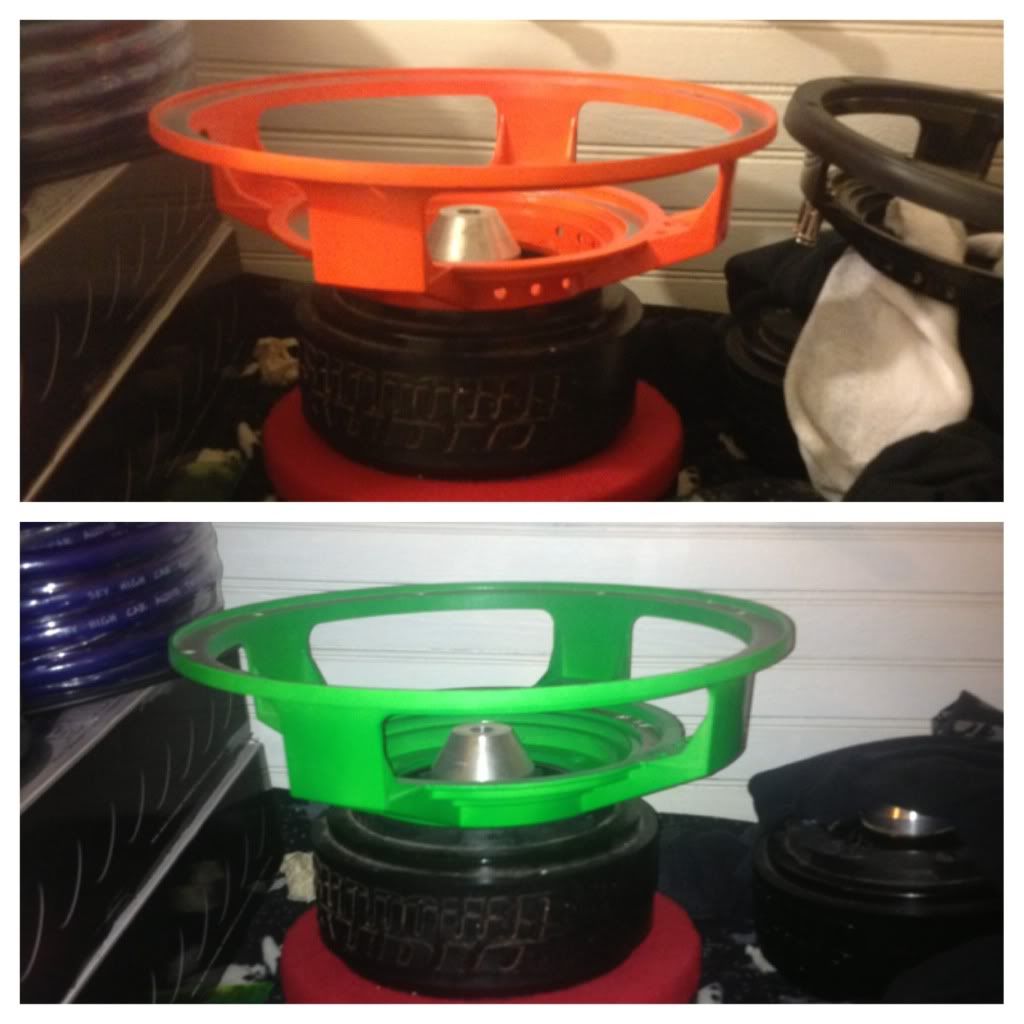 Found a set of seats (front and rear) in the local junkyard for $50. in great shape but dirty, heres before and after pics of me cleaning them.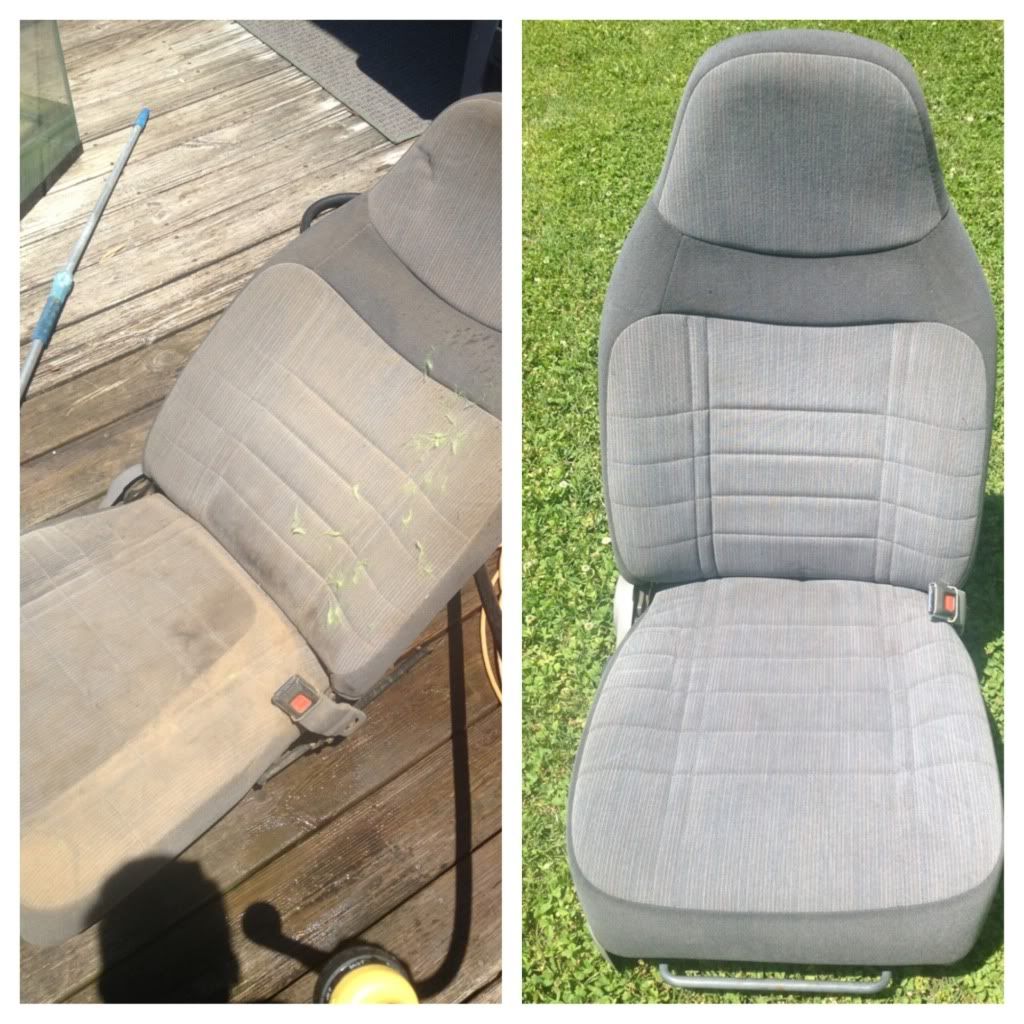 Couldnt track down OEM carpet at a decent price so i decided to clean the original which was DISGUSTING. Ended up getting as clean as possible with purple power and TONS of elbow grease. realized it was SUPER faded so just dyed it all.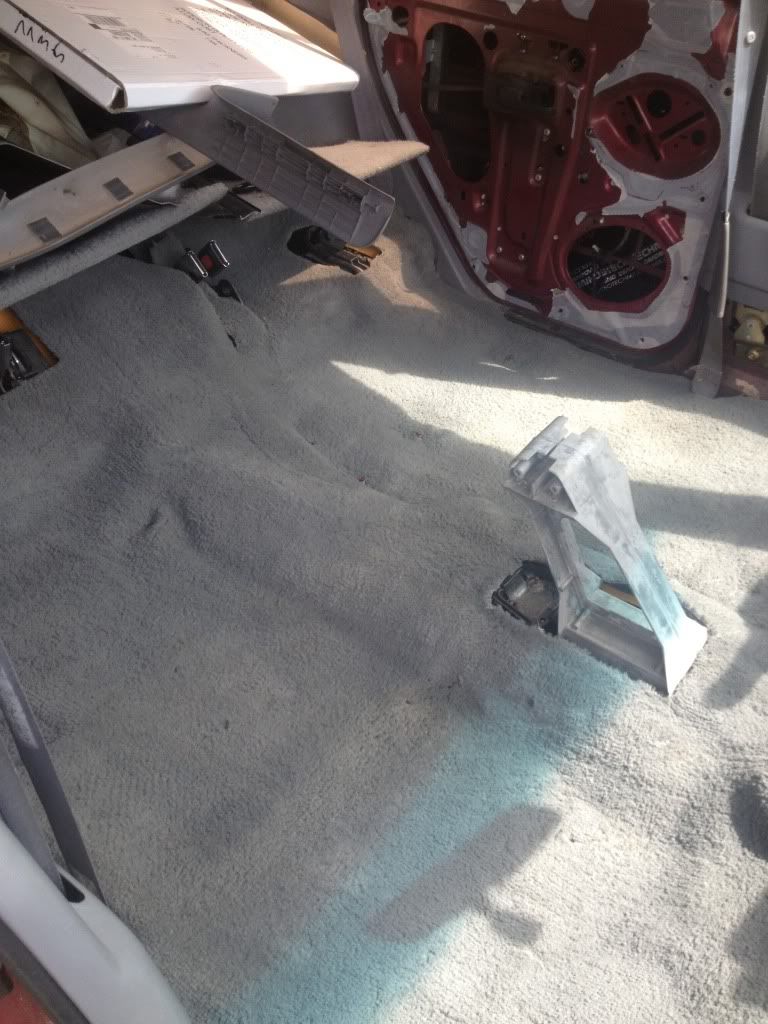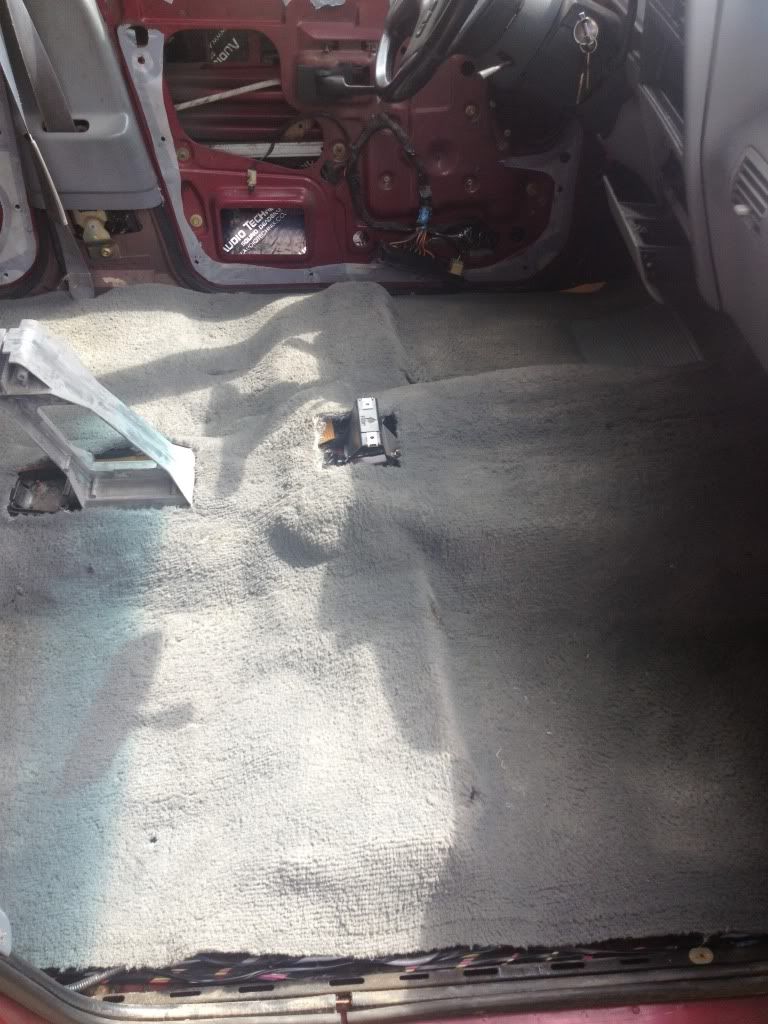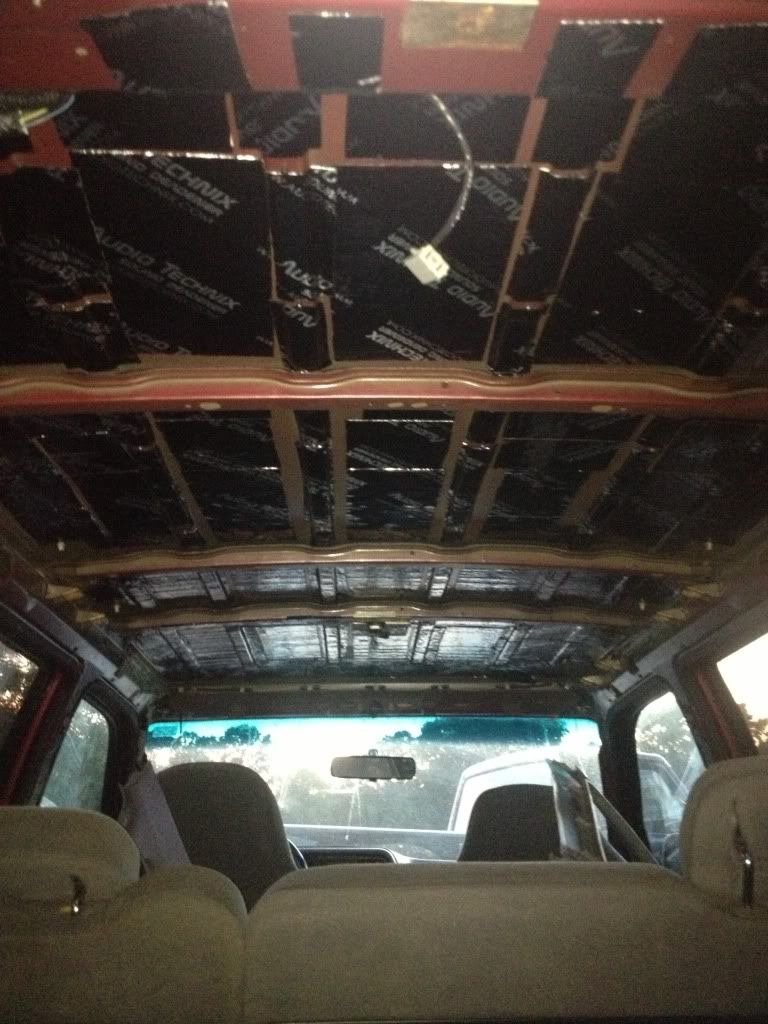 When i pulled the headliner out, i discovered it was in ROUGH shape. Cracks and busted places throughout, with it being a fiberglass of some sorts i just patched it up with some chop mat and resin.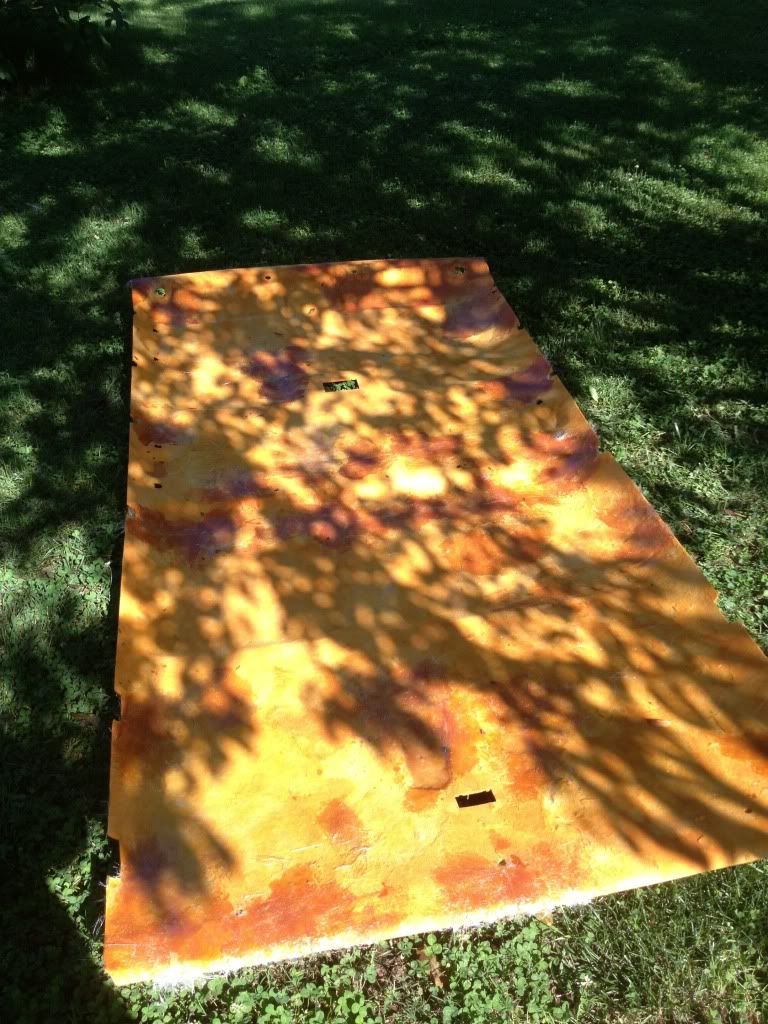 __________________
93 Ford Explorer
4 SA12s
2 saz 1500Dv1 strapped @ 1ohm
saz 100.4
4 sets of IA components
XS D6500 under hood XP3000 in back
Mechman 260a Alt
Custom door panels