Figured I'd bring my build log over from ca to here.
AUDIO TECHNIX STRATO 18 BUILD AND CURRENT PICS START IN THE NEXT POST YO
Before I update to the current ish, here's the past tiny build of the tail end of last year:
Figured it's time to finally tart a build log on muh truck, even though I'm terrible at keeping photo updates…so let's see. Started working on the truck back in novemeber with ****** weather, so everything was pretty rushed to get a working system installed before the bad weather hit and I lost working in the garage to the folks cars.
Here's le picture of muh car (98 Maliboom) and muh suv (01 Explorer)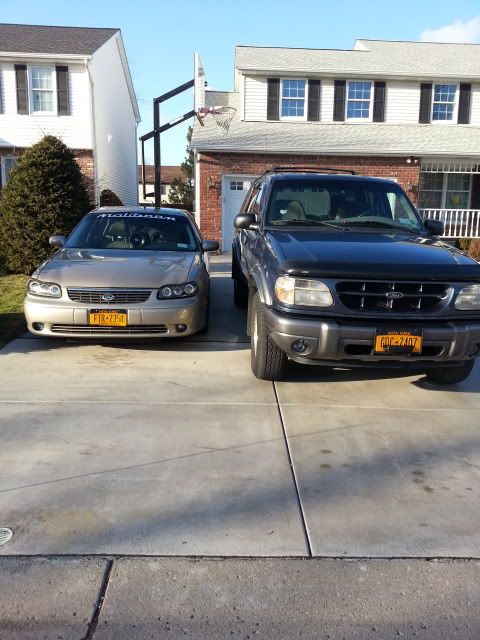 Where to start…hmm well after running wire through the truck, the first thing I bought was le equipment from Dave aka la crx:
-DD M80
-DD 9012
-DD C1B
-DD CS 6.5
Had Dustin Camb design and build meh a beater box until I had time to mess around with cosmetics in the spring
Also around this time (now December) I came across a great deal on a z120, so I bought that and installed it as well (explorer dash is a ***** that is about .75" of trim too large around the radio bezel to fit a DD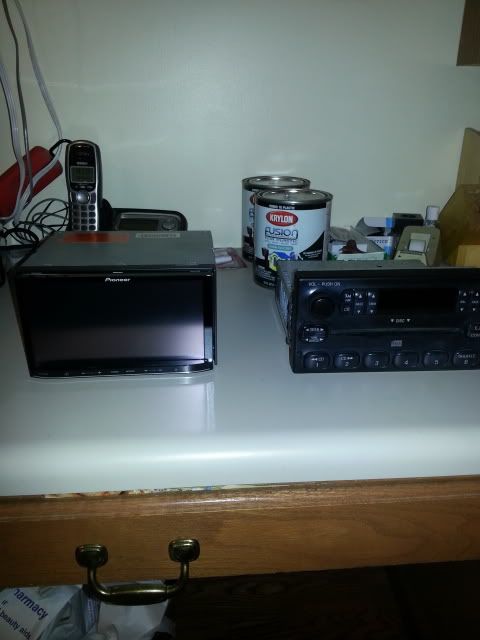 Anywho, trimmed it out and got that ish in:
I was also deadening the whole car with this GT MAT sound deading stuff- not the greatest, but ballin on a budget in a daily beater and 100+ sq ft for 100 bucks will sway a man.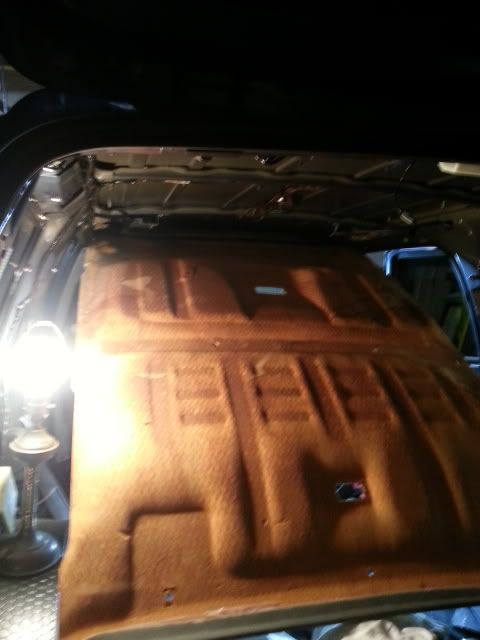 Bought some other small ish for it too like a Kicker EQ for the mids that I have yet to install as well as the mids themselves and an HC 2400 from John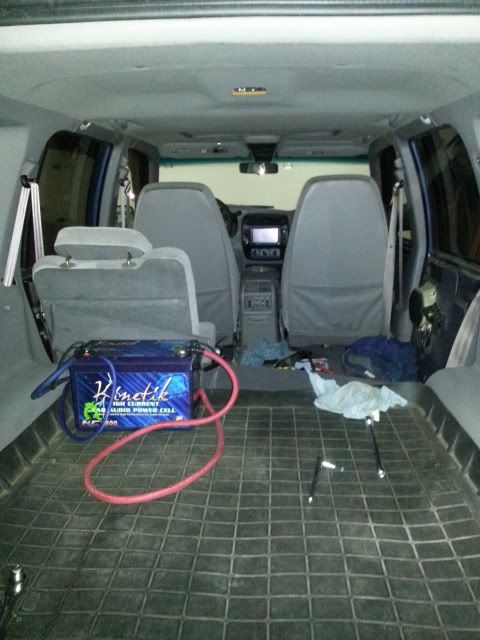 So on the brink of winter I got the sub amp and DD installed then winter hit and I was out messing around in the snow in it (yay 4wd) and had no real time to work on the truck, so this is how it's looked for the past 5ish months.
__________________
Massive RK6's Front Stage (One set per door) > 07zx650.4
Hertz HSK 165s in the trunk > Alpine 3542
(6) 10" Sundown SA-10s > Kicker Warhorse
Knu Krystal RCAs > lot's o' 0 gauge + Batts >
Mechman 270 Alt