My brother came to me a few weeks ago wanting 98Civic and I to plan/design/build his next system. Last time he had a dealer do his install and in all honesty. He wasted his money. I have a lot of respect for the installer as I usually have some nice discussions with him.
Anyway onto some pics:
2007 Civic EX Coupe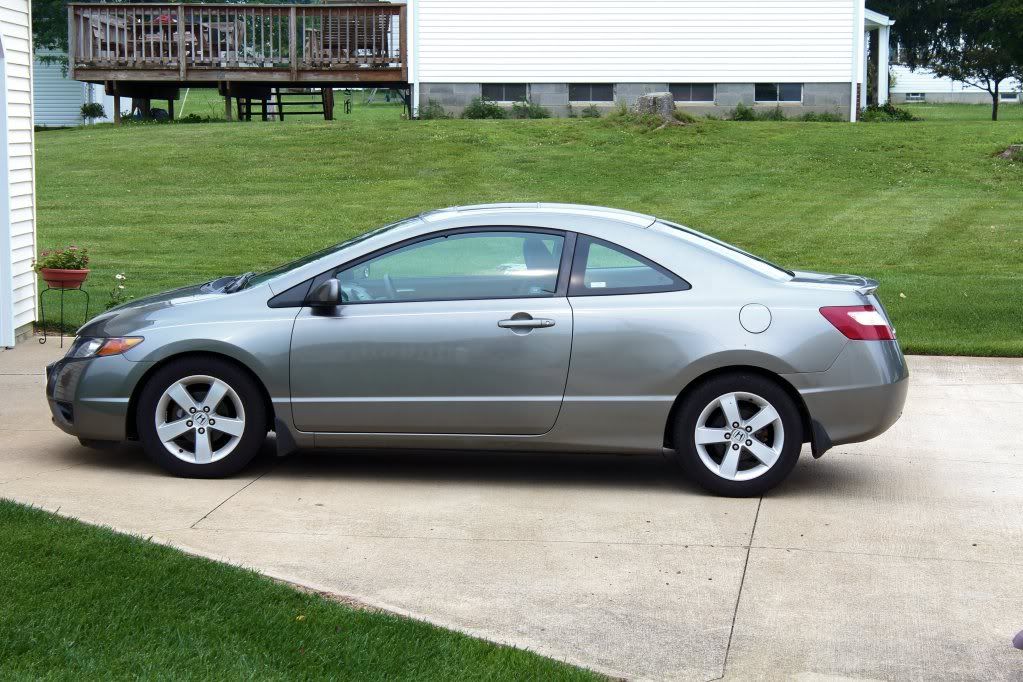 The wonderful 1.8l R18 engine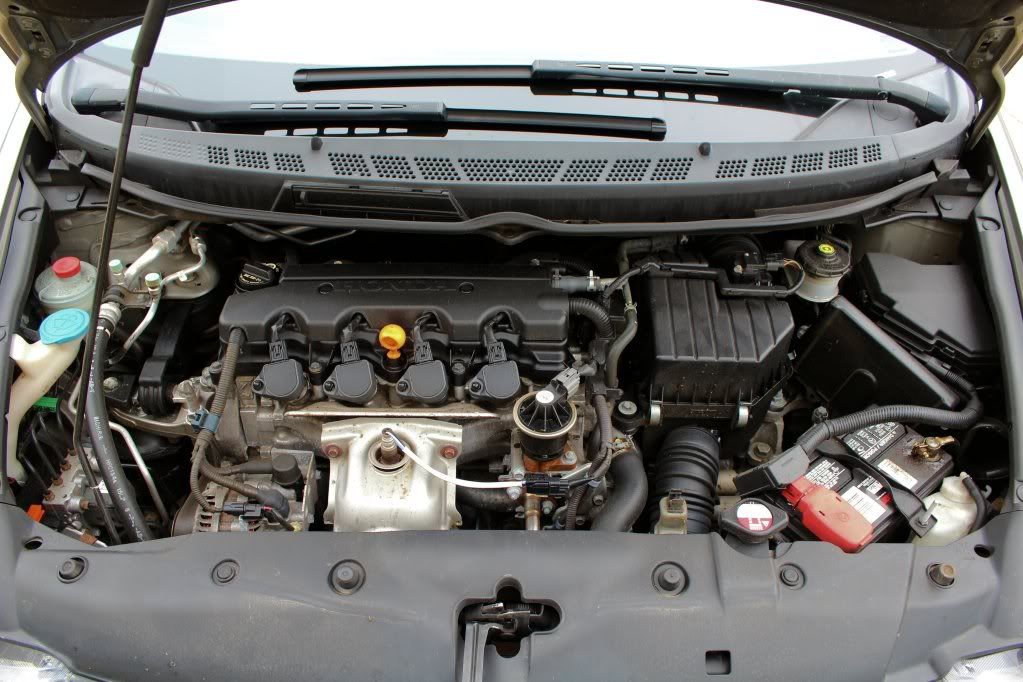 We should be able to fit at least a G34 AGM in. Maybe a G31 (we will try and fit one, G34 is a fallback)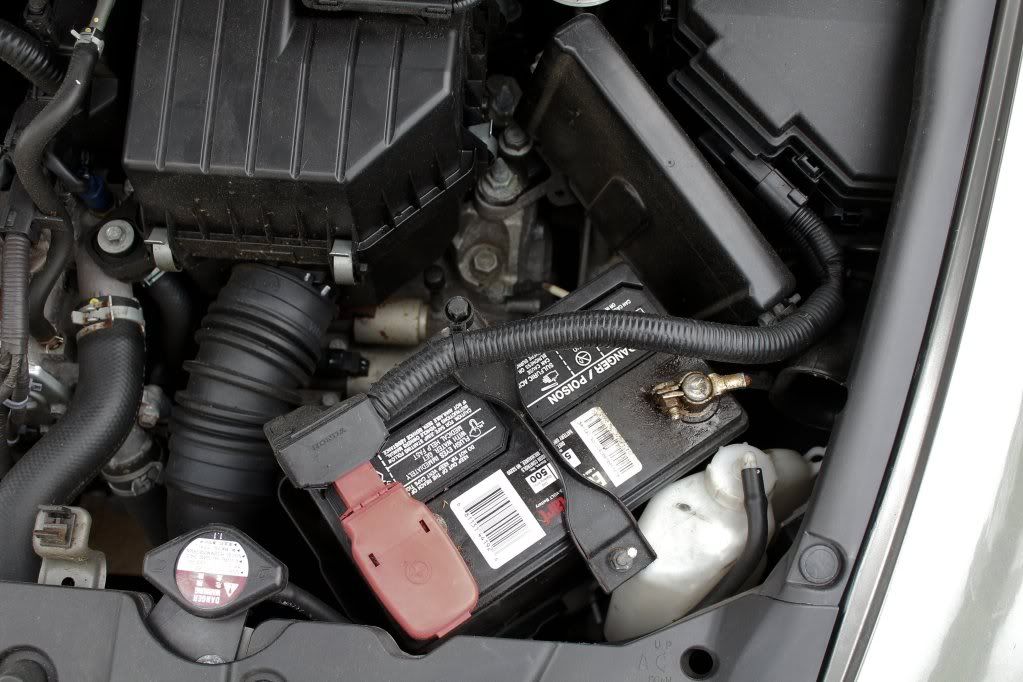 Ya that's bare wire
First on the list is doing the big 3
We will be using 1/0 Tinned CCA power wire courtesy of Lyfer. Thanks man, couldn't beat the price. We will be running a negative lead off the alt bracket to negative as well (over kill for him as he wouldn't be pushing to much power anyway)
Also we will run both positive and negative to the rear. Overkill, yes. The idea of the build is efficiency so doing the overkill should help ease the stress on the electrical.
Most cases we will be running either a G31 or G34 Diehard Platnium AGM battery up front.
Source unit:
Right now we are looking at getting the Pioneer 80PRS. He isn't going to run active but you can't really beat the price/feature of the unit. I will have a discussion with him and see if he would maybe like doing a double din (non-navi).
Speakers (all around):
As of right now we are looking at getting Tantric HD 6.5 component set for the fronts and their Coaxial set for the rear.
Amps:
4 Channel:
We are running a PPI900.4 to push the fronts and rears
Mono:
IDK atm. Look bellow for sub stage drivers and I'm open to suggestions.
Sub Stage:
We always wanted to try IB and with my brothers limited space he is willing to part with IB will be perfect for him.
His requirements are decent SQ (IB is notorious for really good SQ) and the ability to get loud when he needs it to.
We decided on doing two 12" Fi IB3 single 2 drivers. These should be able to push some air with 60mm peak to peak xmax.
These are rated at 500W RMS so we need at least 1K @ 1 ohm. OPEN for suggestions.
This will be a slow build but should be killer when done.
__________________

To view links or images in signatures your post count must be 0 or greater. You currently have 0 posts.