EQ going in:
JVC KW-AV71BT
Infinity Kappa 60.9c's
CT-Sounds 60.4
CT-Sounds 1400.1
2 SA-12's
Execution Audio / Diyma / Sky High / Stinger
Gonna glass the a-pillars, subs will be in around
[email protected]
Just tore out the old EQ, some Alpine in dash with a ridiculous sized brain that i had to tear the whole interior out to get out. This new EQ should be pretty impressive for him seeing what he is coming from... the Sa's will be replacing some 10" JLWX's... both these amps are for sale.
Headunit is in: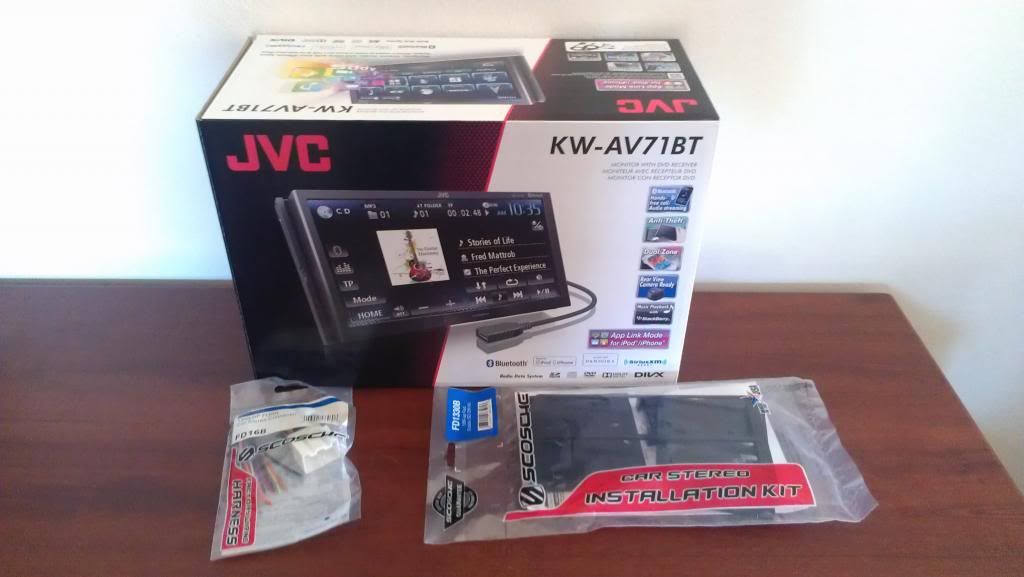 the trim ring that came with the install kit wouldnt allow the HU faceplate to clip on so i had to cut it and it rubs a bit when you open it to put in CD's and it barely clears the dash bezel, but it will work!
Bezel trimmed and harness soldered and taped up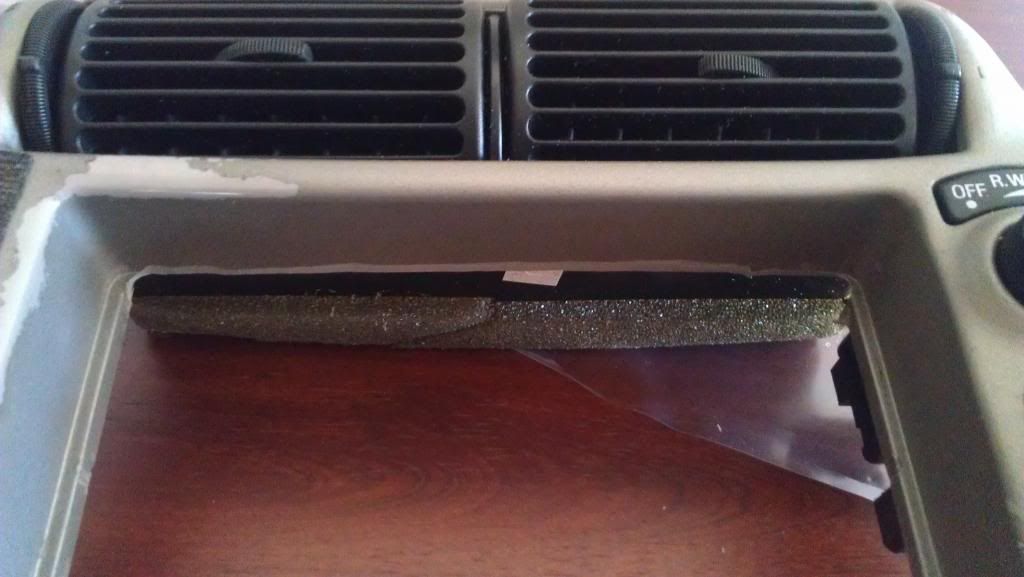 mounted, i wanted to paint his bezel because its chipping but he was too impatient to get it in.
I thought this was weird... never seen a sub output like this good thing i had a single male > 2 female splitter laying around already.
speakers showed up yesterday, gonna start wrapping and maybe even get the first layer of resin on the pillars today before i start work.