Fast forward a few weeks later, a broken pinky, some ingenuity, and boombopbadabingpow, they're all on there.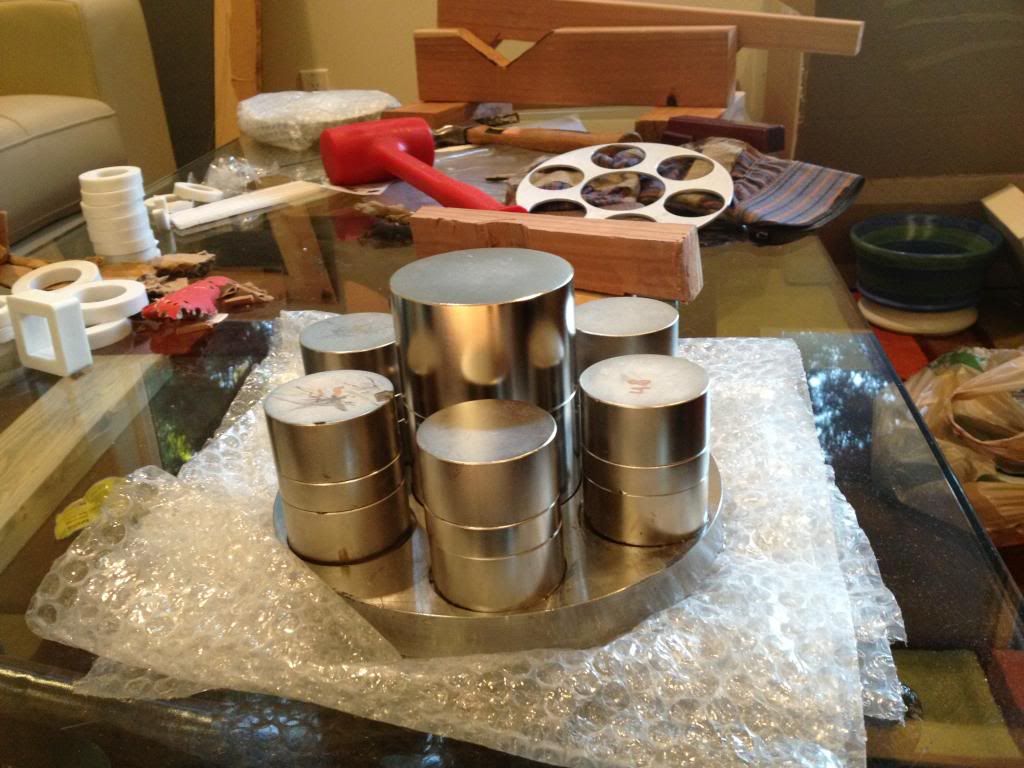 It's a tight fit, not even the thin sheet plastic shim fits.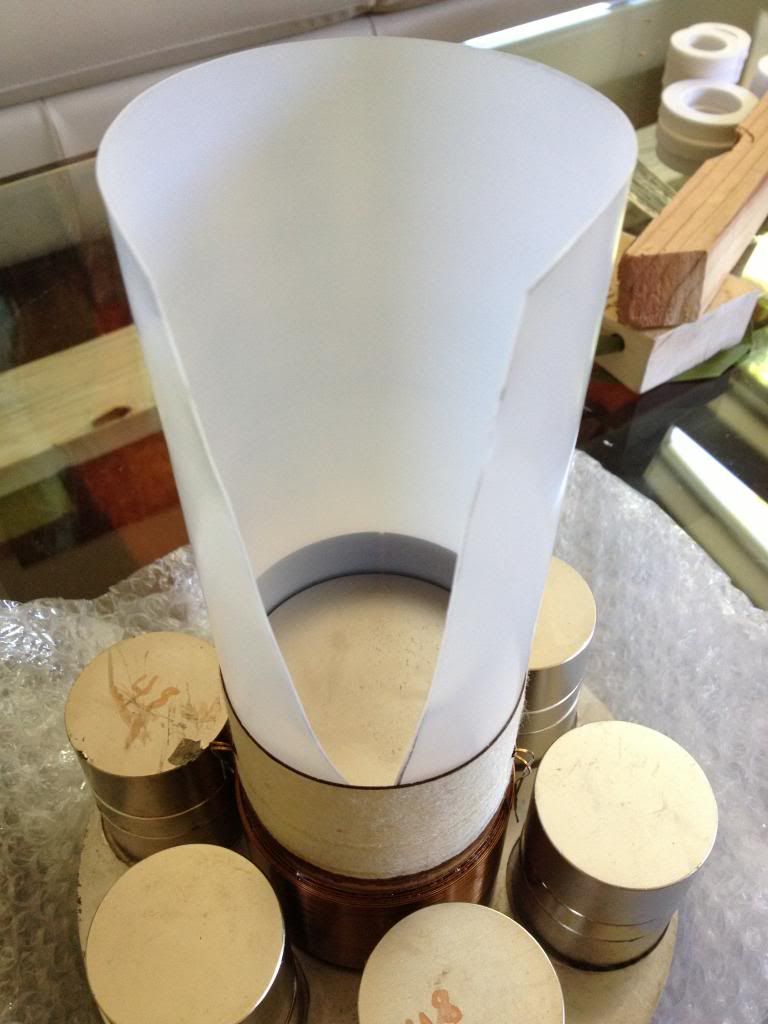 Coil rub? Here I come
Start drawing up a cut-out for the holes since I have to drill them by hand.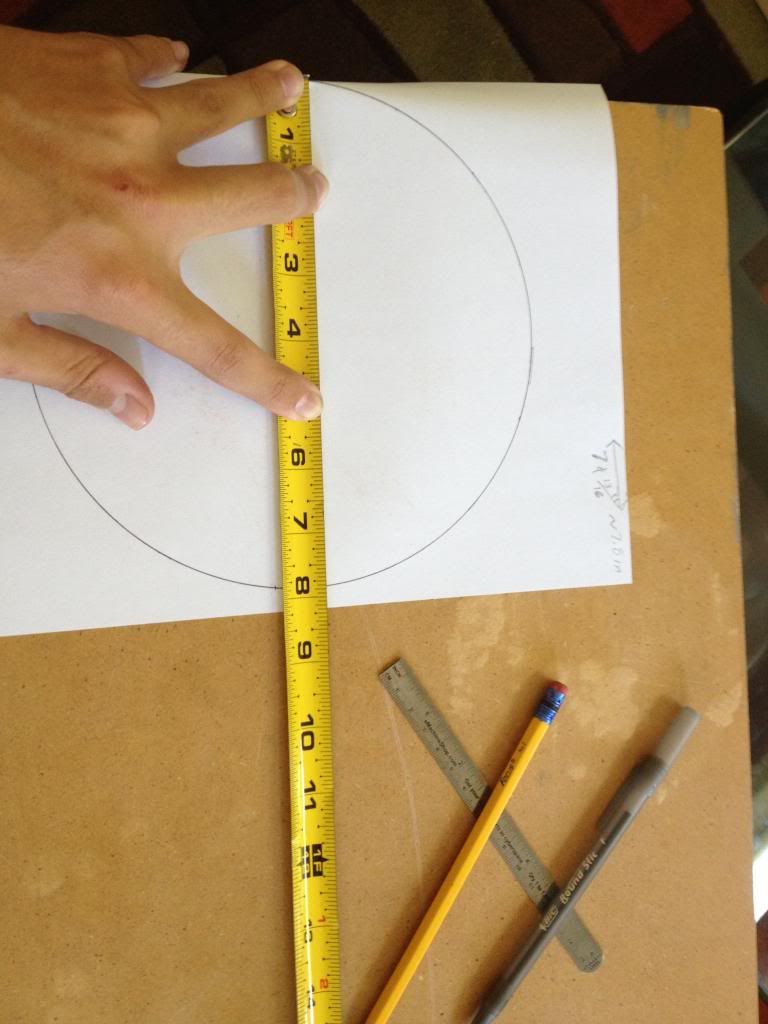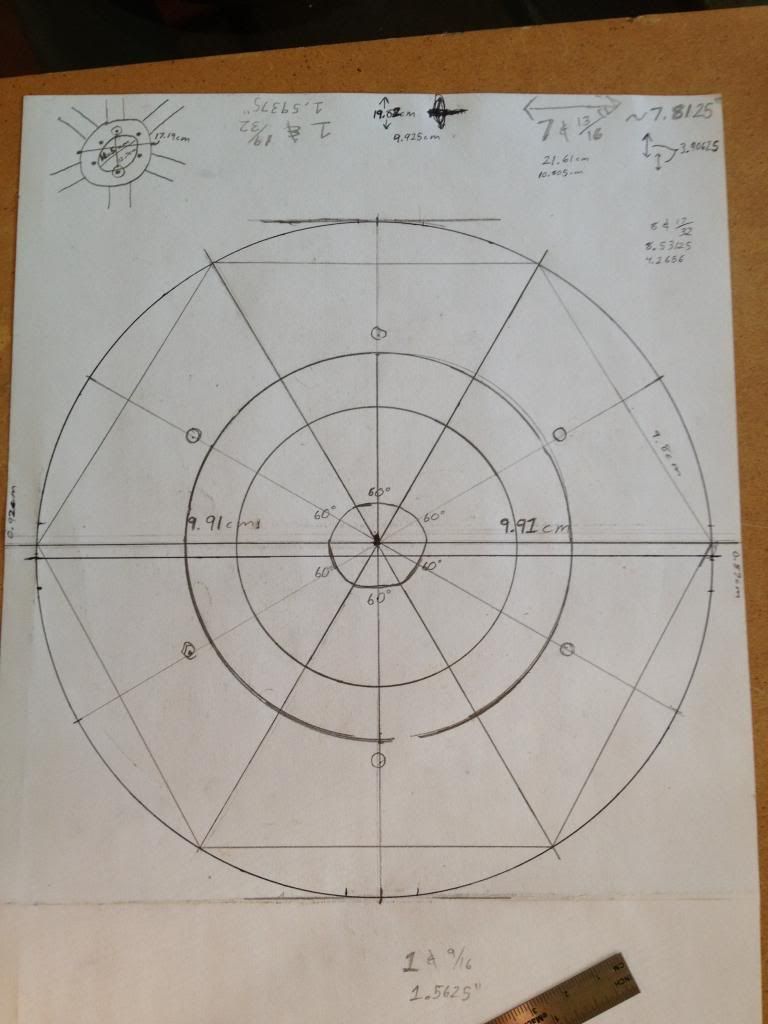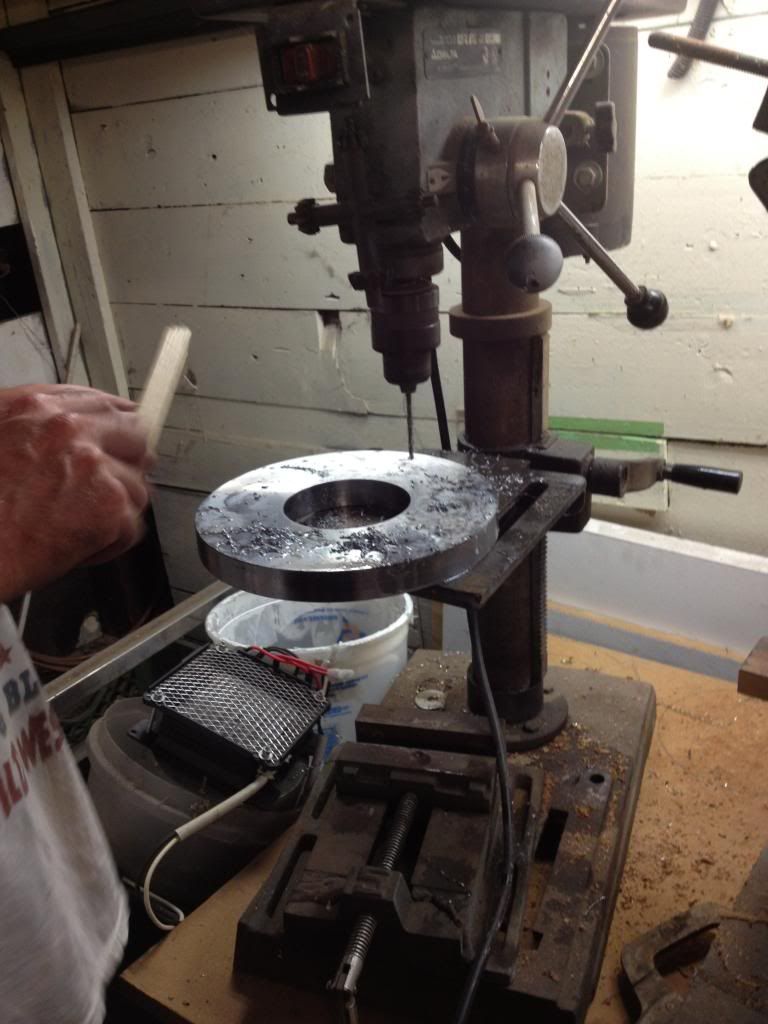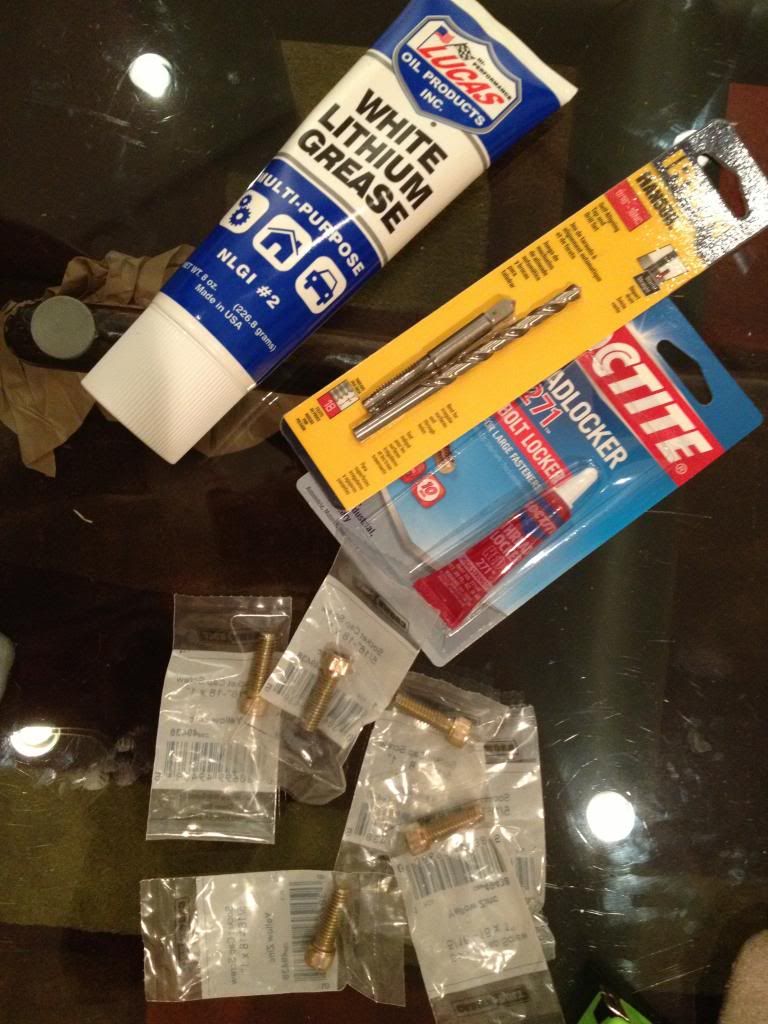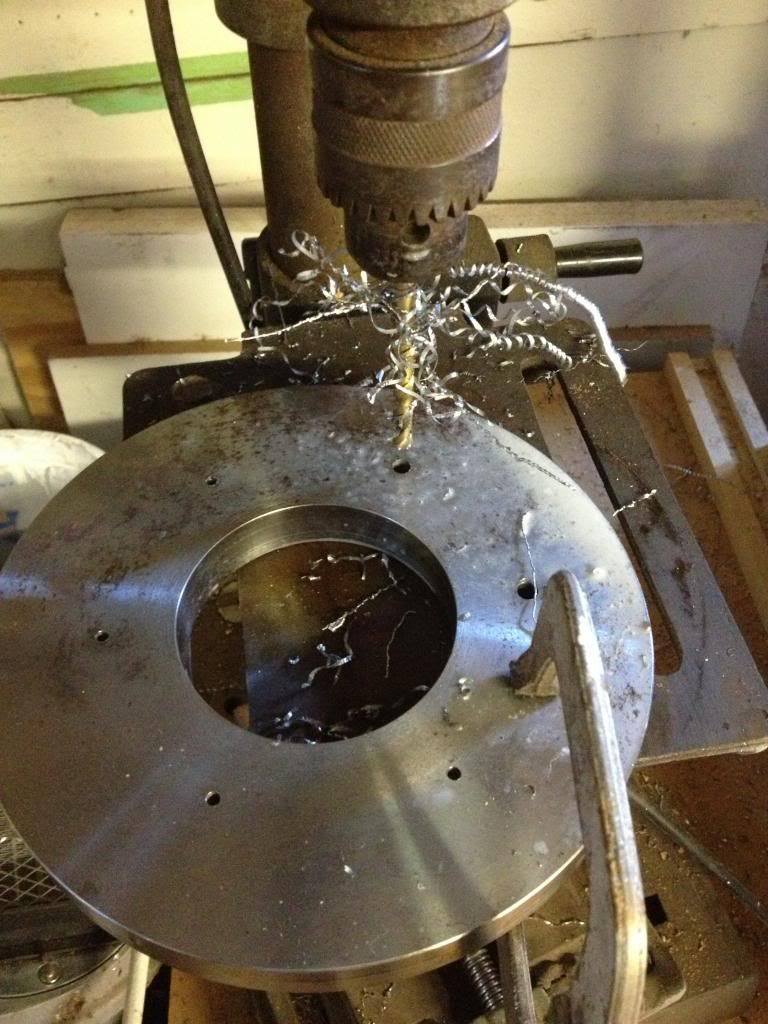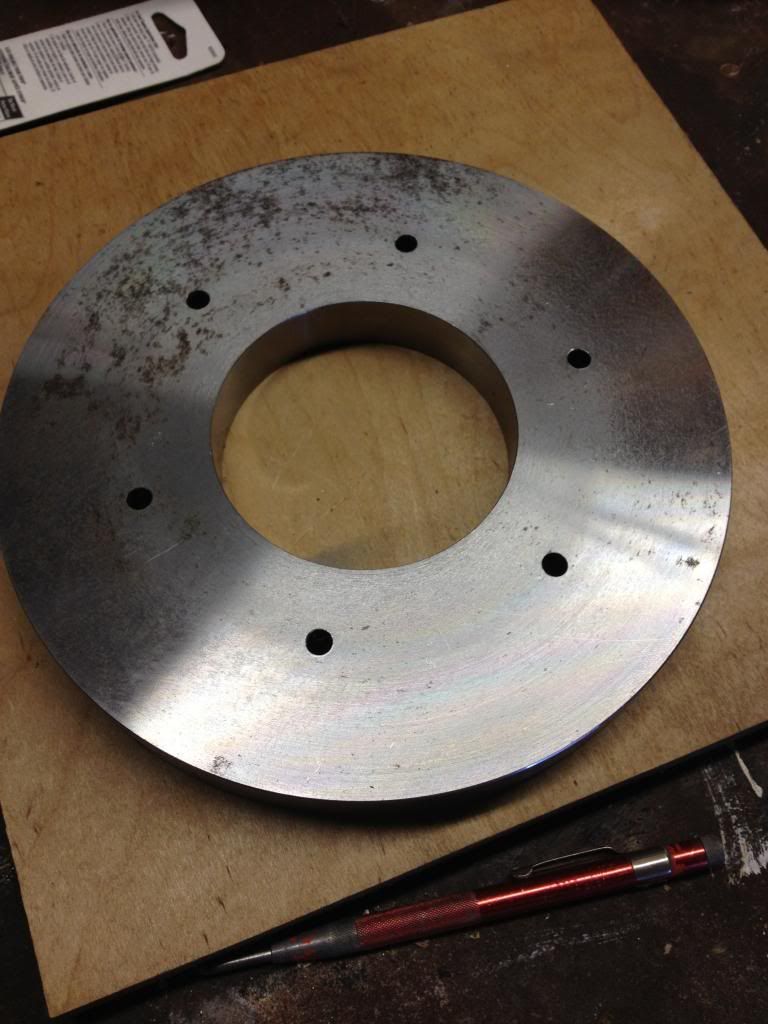 Tap each one to fit the new grade-8 hex bolts.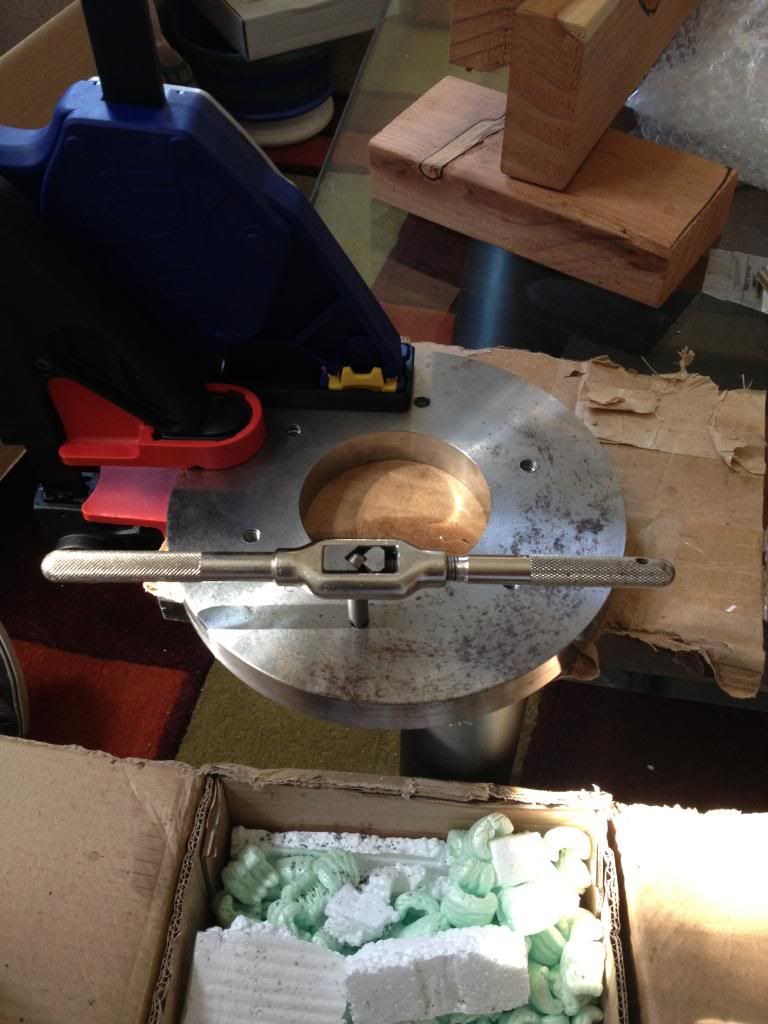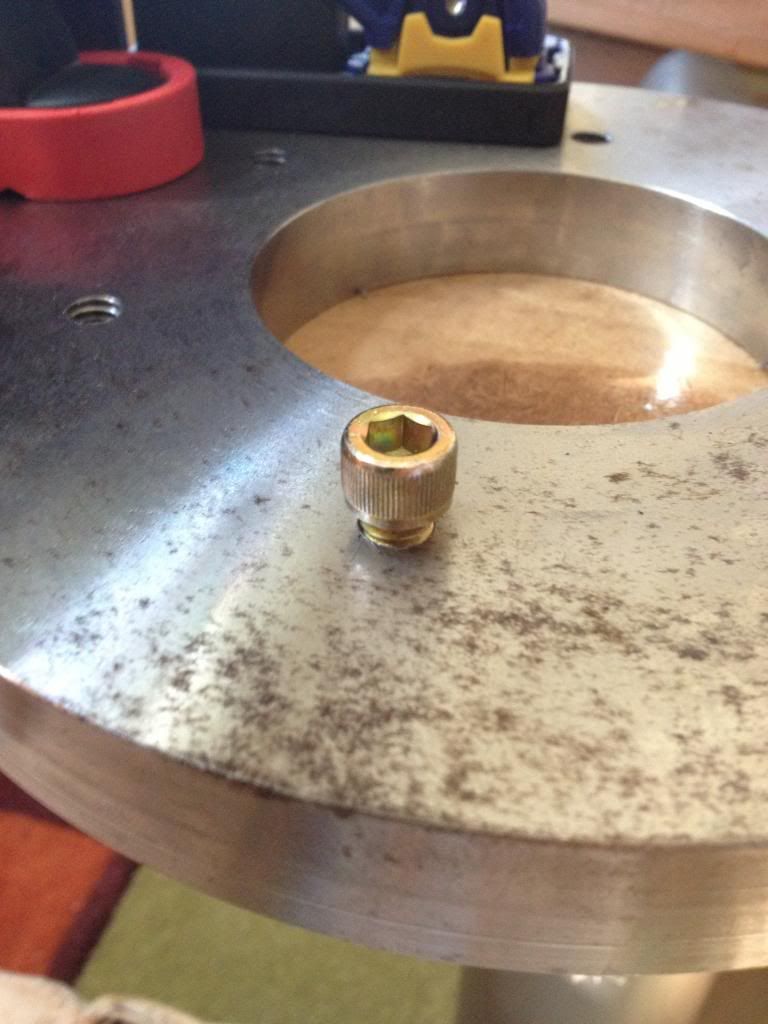 Screws that came with basket vs my grade-8 hex bolts
Cut the aluminum square-rod that will act as stops when I drop the top plate on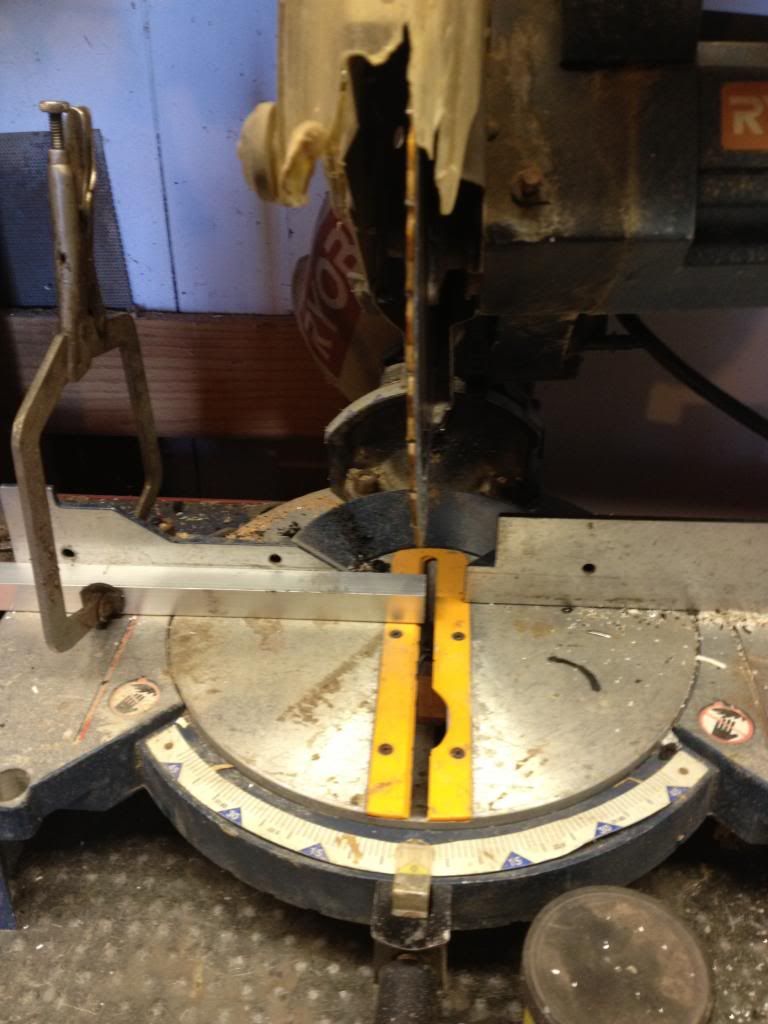 Then band-saw the thin aluminum rod which will be the basket spacers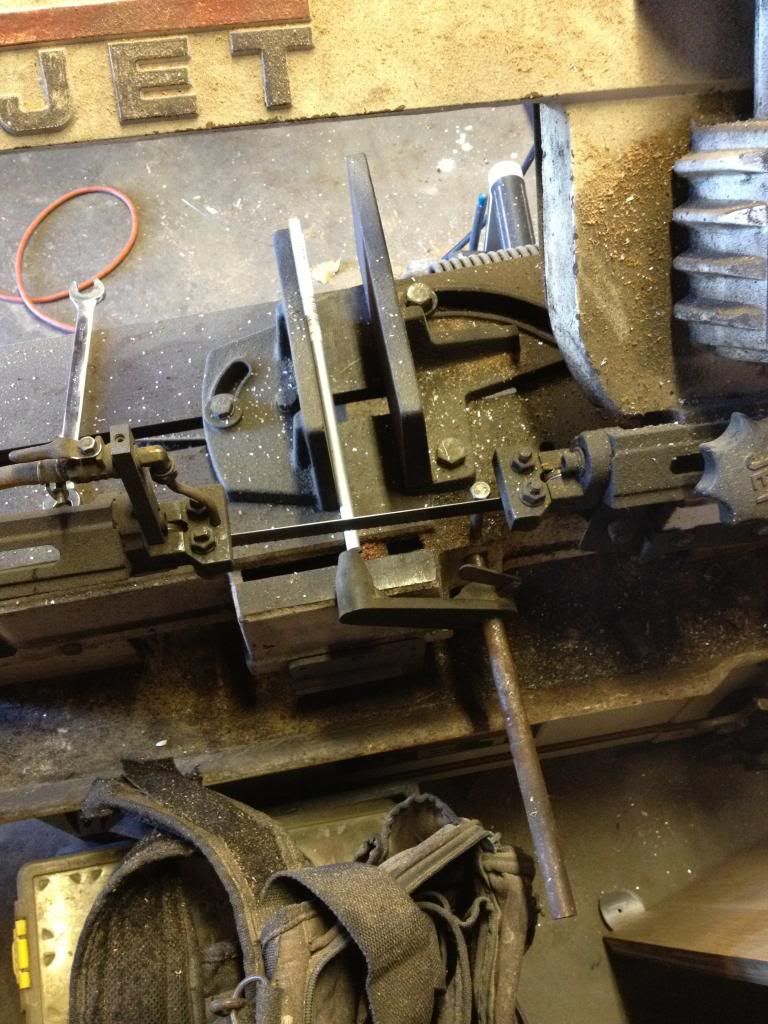 Over the 2-3 months of working on it the plate got pretty rusty, so I gave it a bath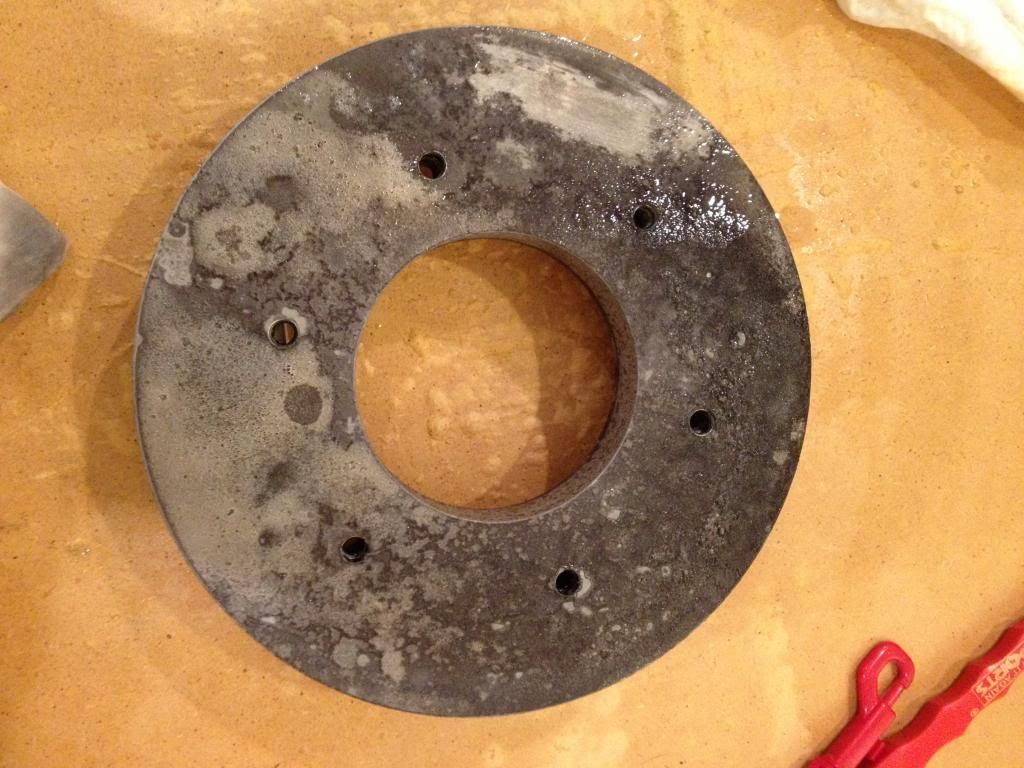 Discolored it pretty bad though, so some paint was a good idea. Keep the rust out.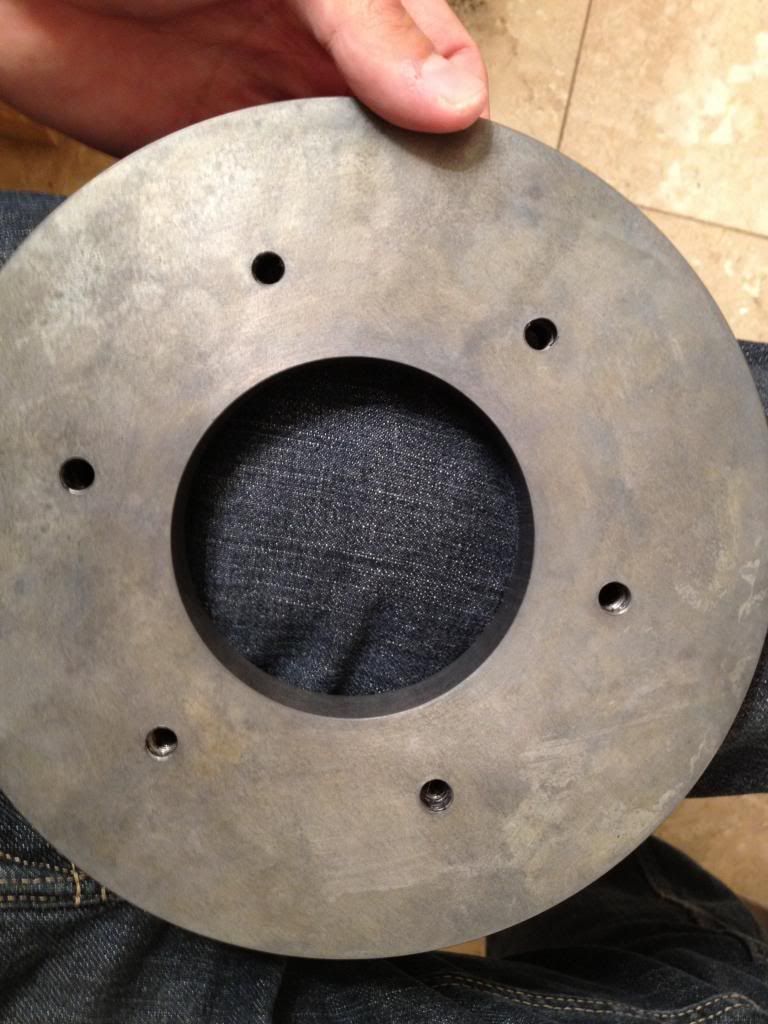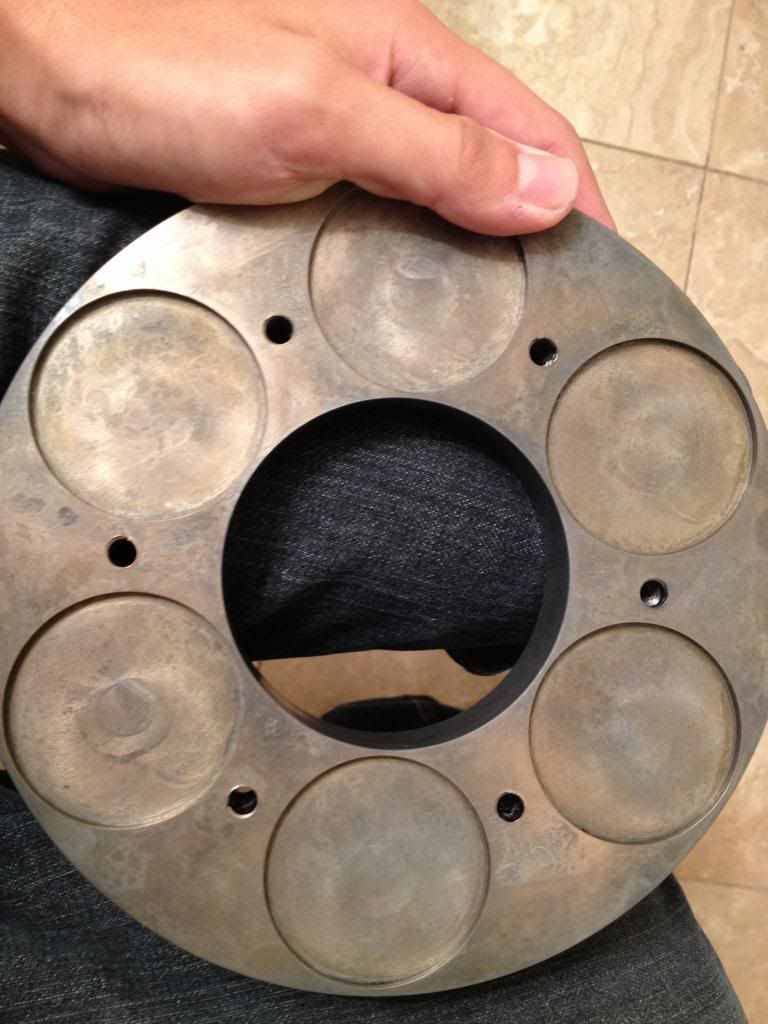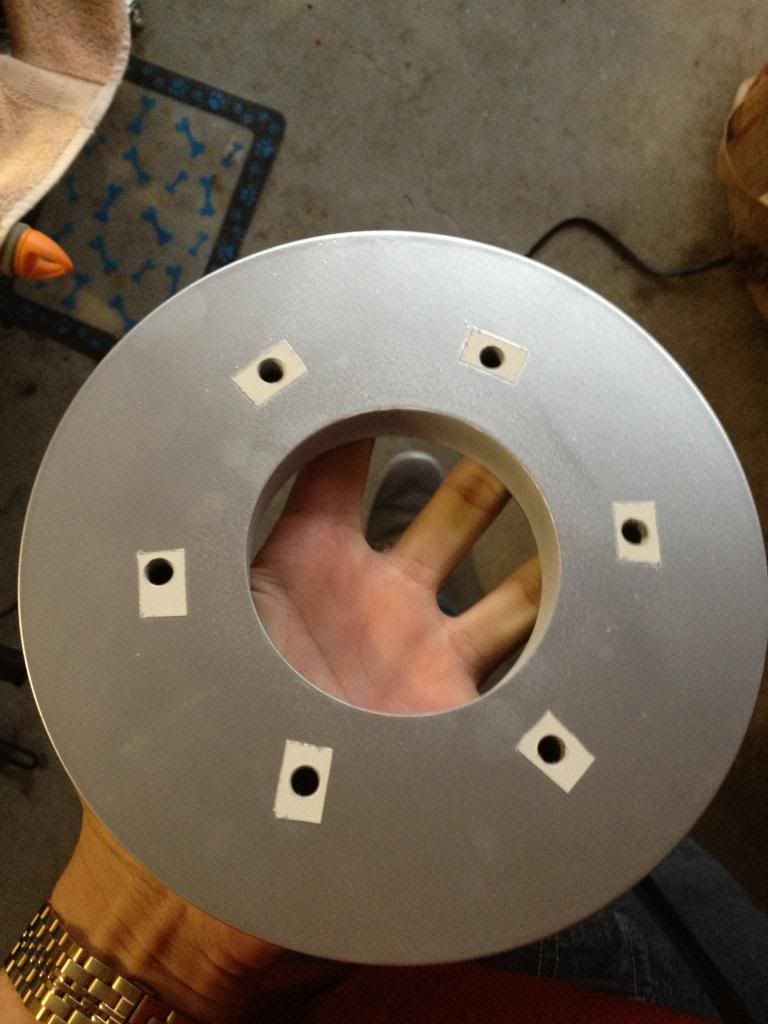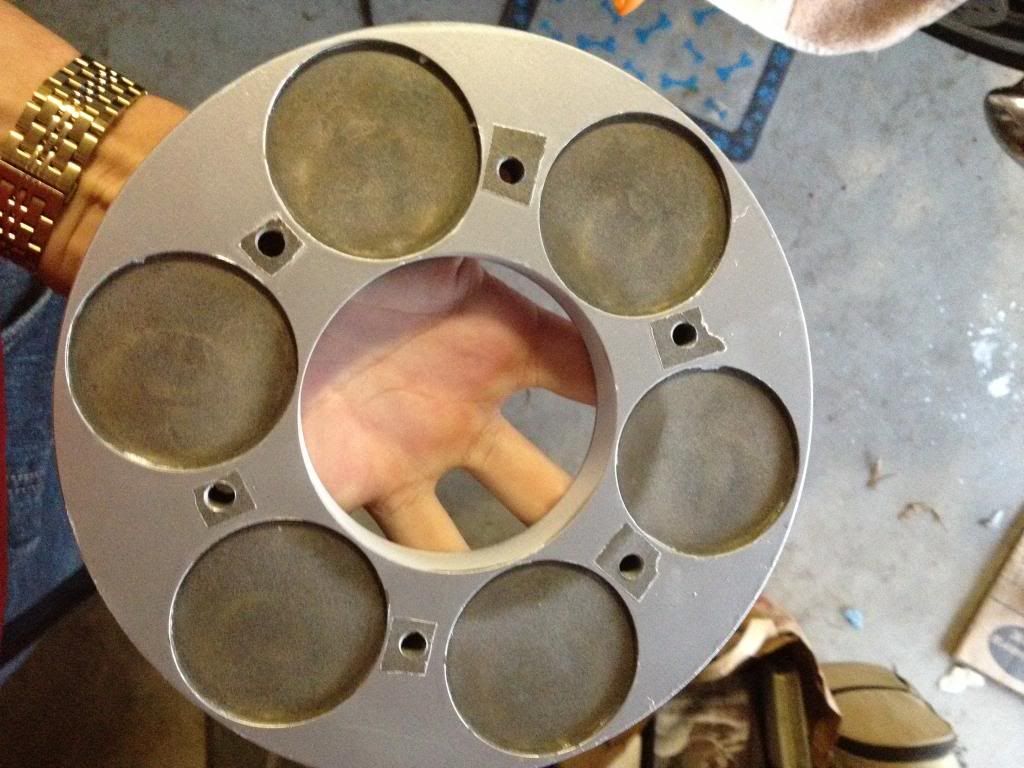 So, the most challenging part SO-FAR had been figuring out how to get the top plate on without it, twisting off center, smashing onto the magnets, or getting stuck to the pole magnet, and the shim was the part that was so difficult to get to work, it was too thick, and thinning it out was a real challenge until I finally used a pneumatic die grinder to thin out my ABS shim plastic.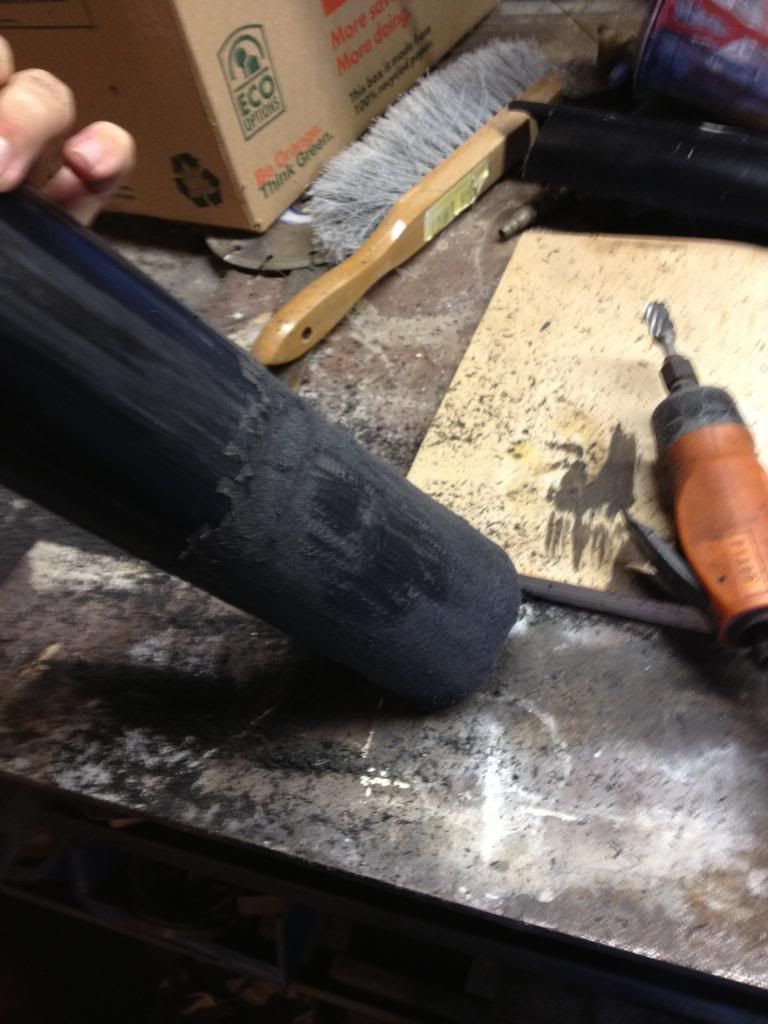 It wasn't exactly a neat and easy job lol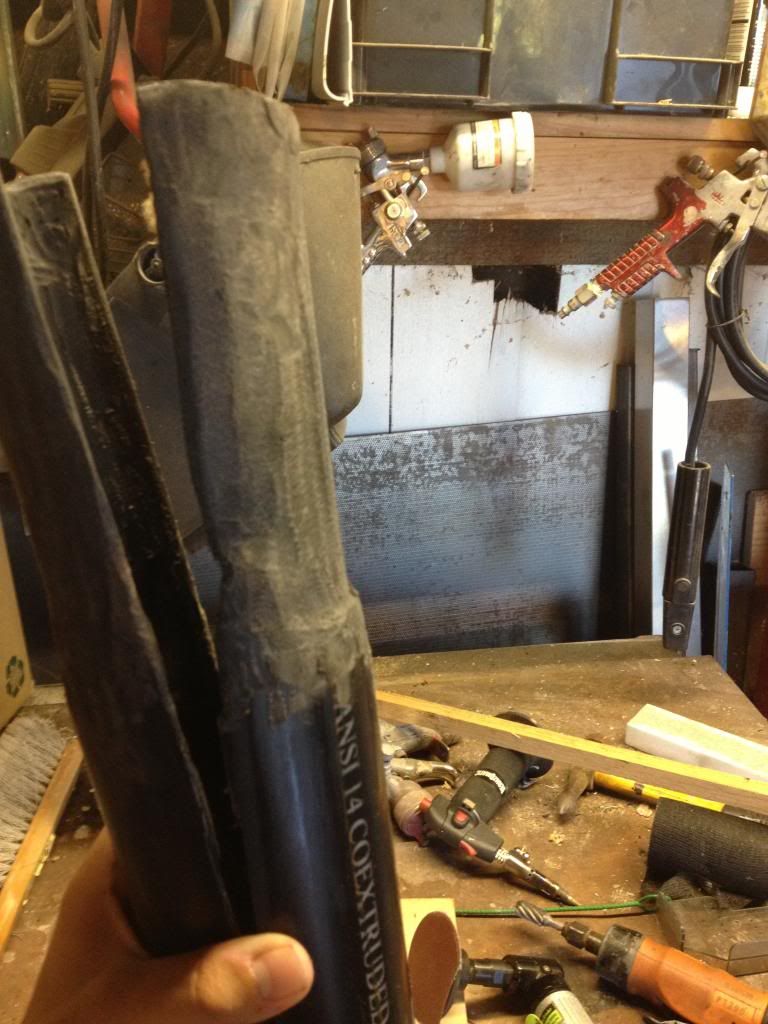 Even after being that thin though, the bottom edges were slightly too thick somehow. So they ripped even though I was pulling straight upwards on them, it took about about an hour to finally cut the pieces up and bend them out from between the magnet poles.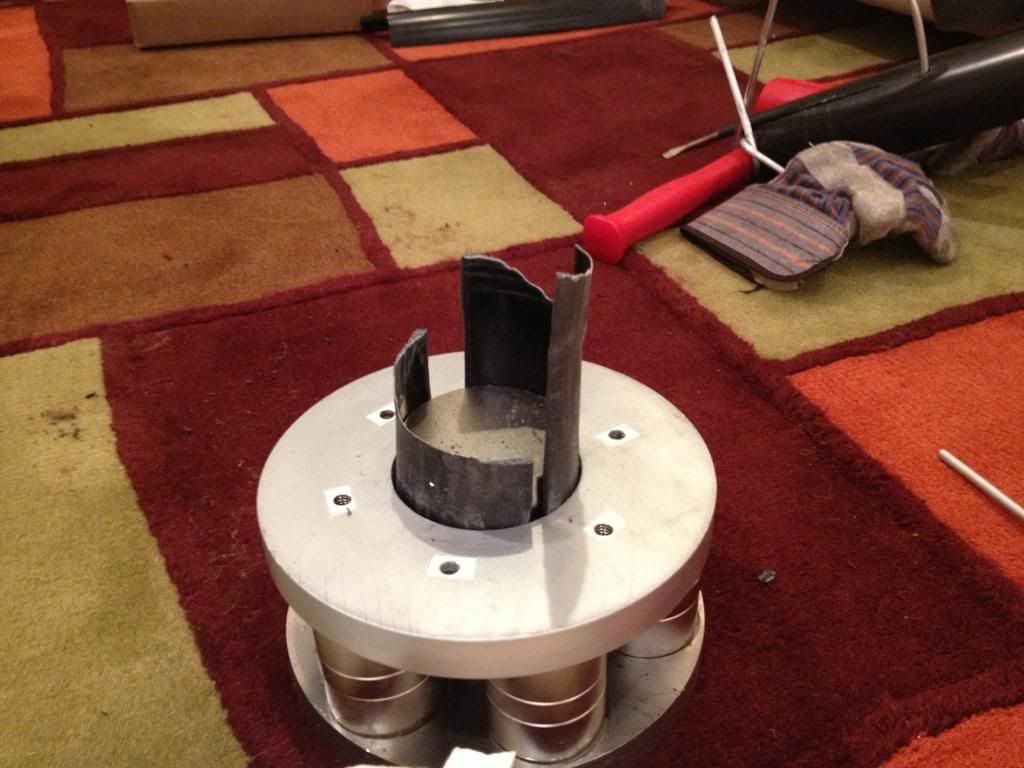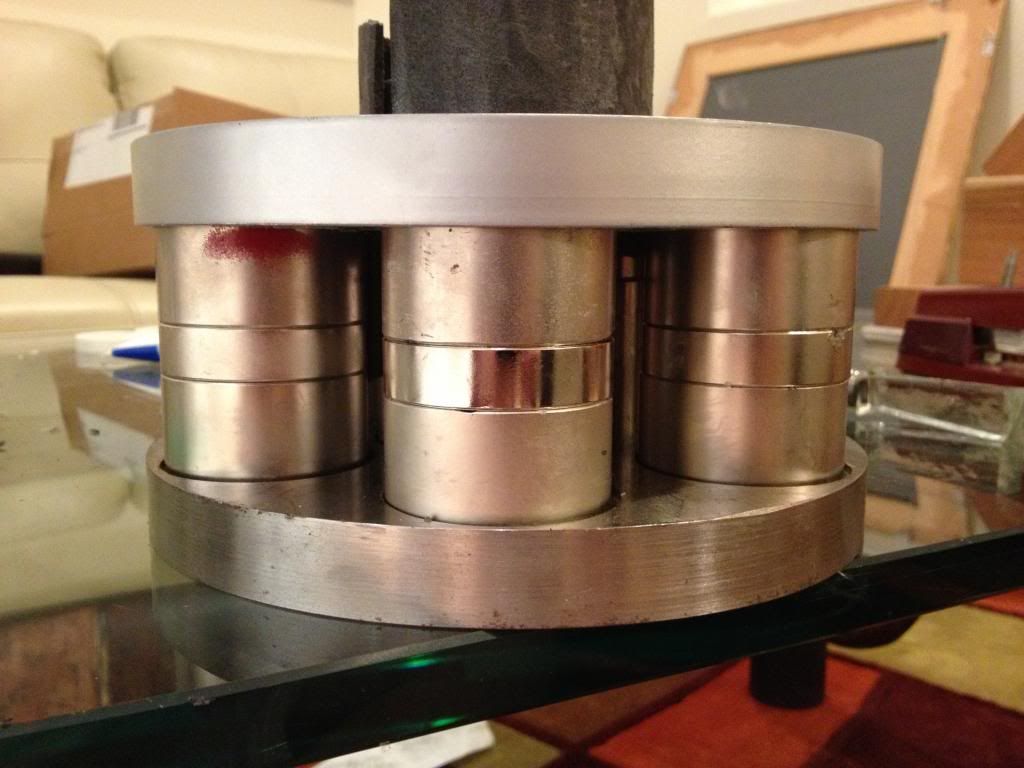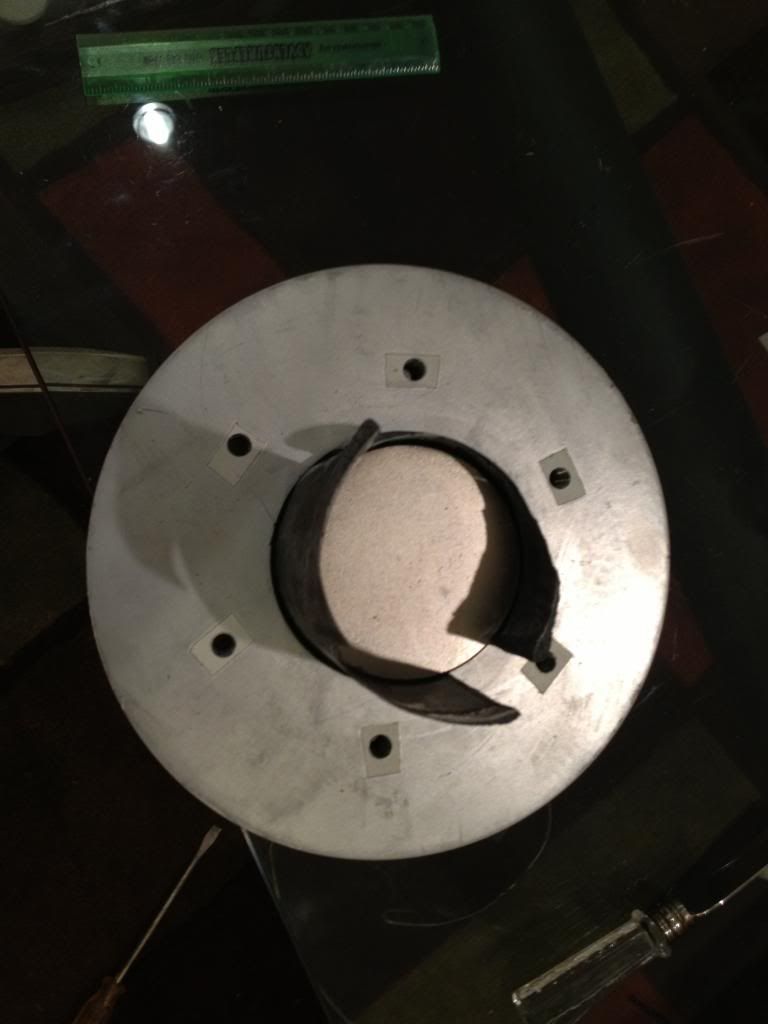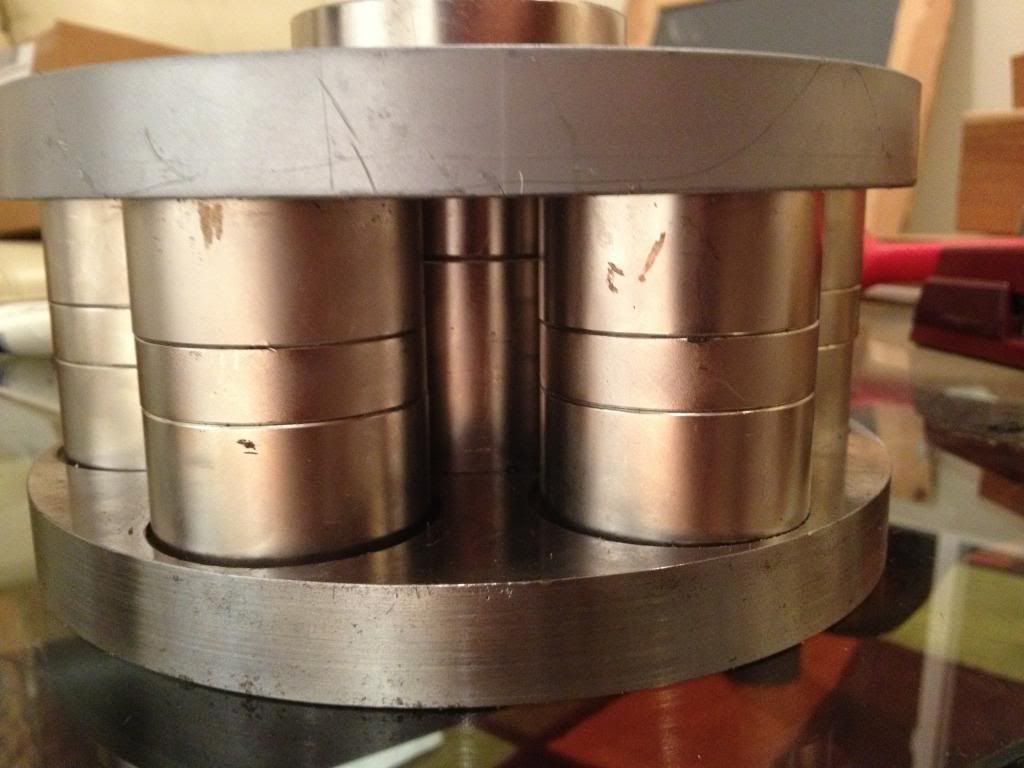 Tight gap king lol (will probably turn out to be coil-rub king, but whatever lol)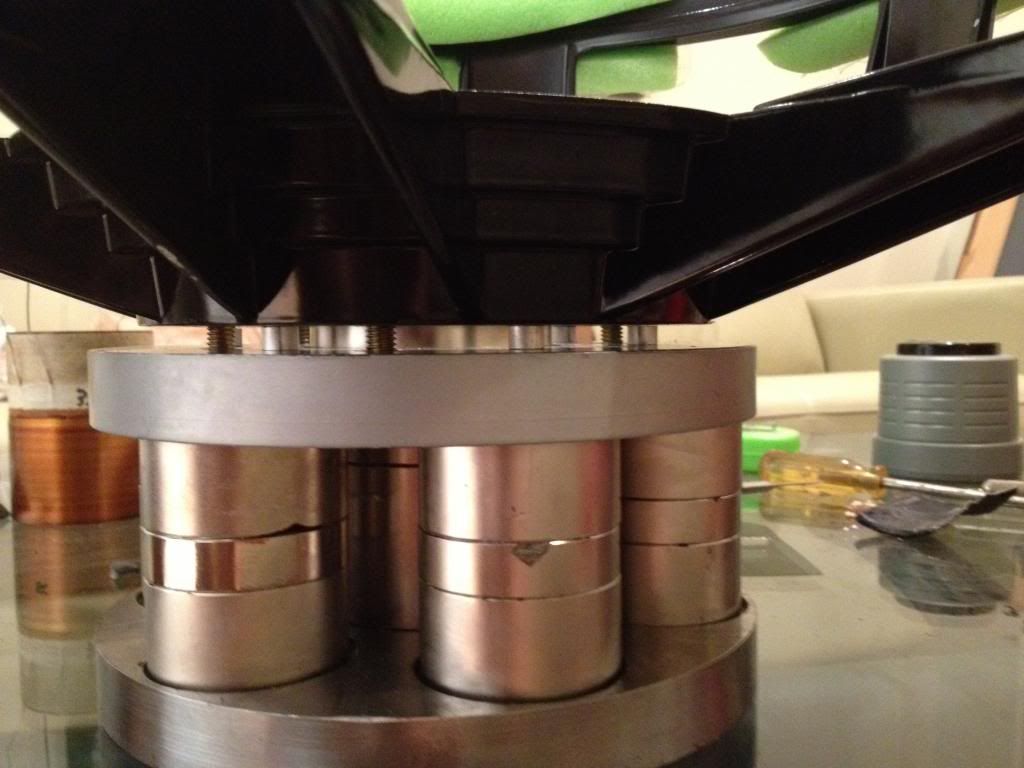 THIS IS JUST A TEASER, THE COIL AND THE CONE WILL MOST LIKELY NOT BE THE FINAL PIECES FOR THE END-PRODUCT.
Just to give you an IDEA