I have two 15" Q Power Deluxe (traded some car parts for) they are 2000 max/ 750 rms each. 4 ohm DVC wired down to 1 ohm to a Crunch GP1600.1.Each sub is seeing about 400 rms. I have a small cap, 4 awg wires and a big 3 upgrade with 0 awg.
I've read up a lot about them online it's kinda a 50/50 split on reviews. Some say they are garbage, some say they are great. I guess it depends on what you can afford. They seem pretty well built compared to other subs I've owned.
They came in a 5 cu ft sealed dual chamber box ( hit pretty good but I always go ported). So I started planning out my designs. In order to get the airspace needed for them I had to build two separate boxes since one big one wouldn't fit through my trunk opening. Each sub has it's own 3.7 cu ft ported box tuned to 31 hz made out of 3/4 MDF, sound deadened inside of boxes with undercoating and carpeted outside. Subs back/port back. Took me over an hour to get them in the trunk due to 1/2" miscalculation.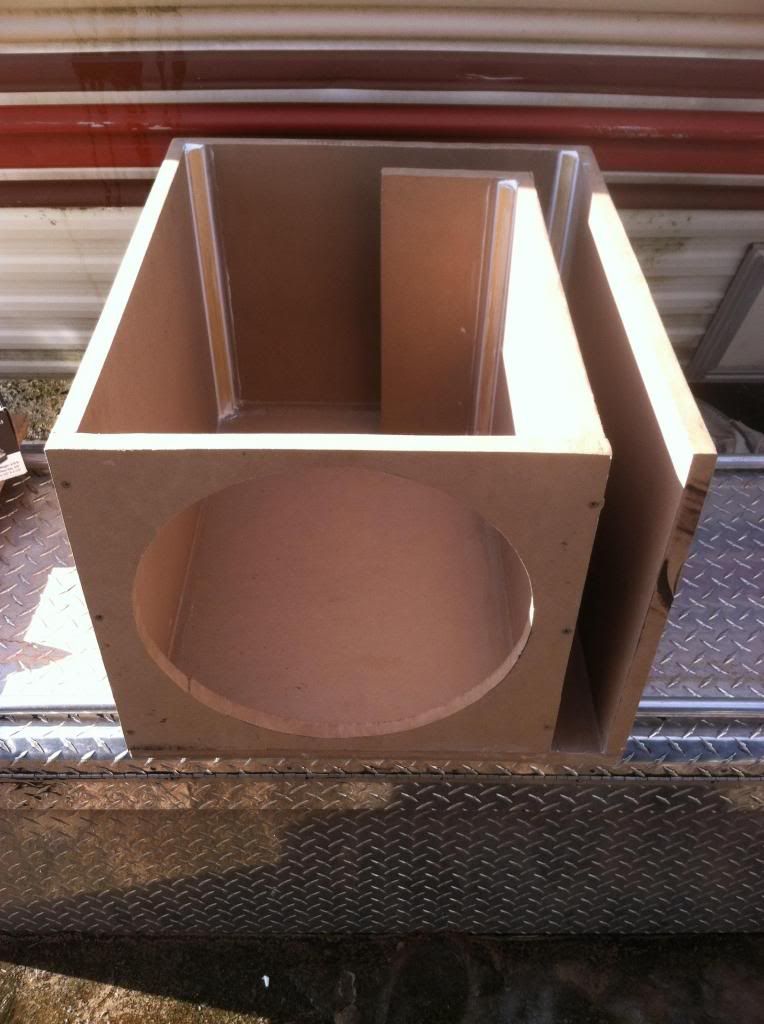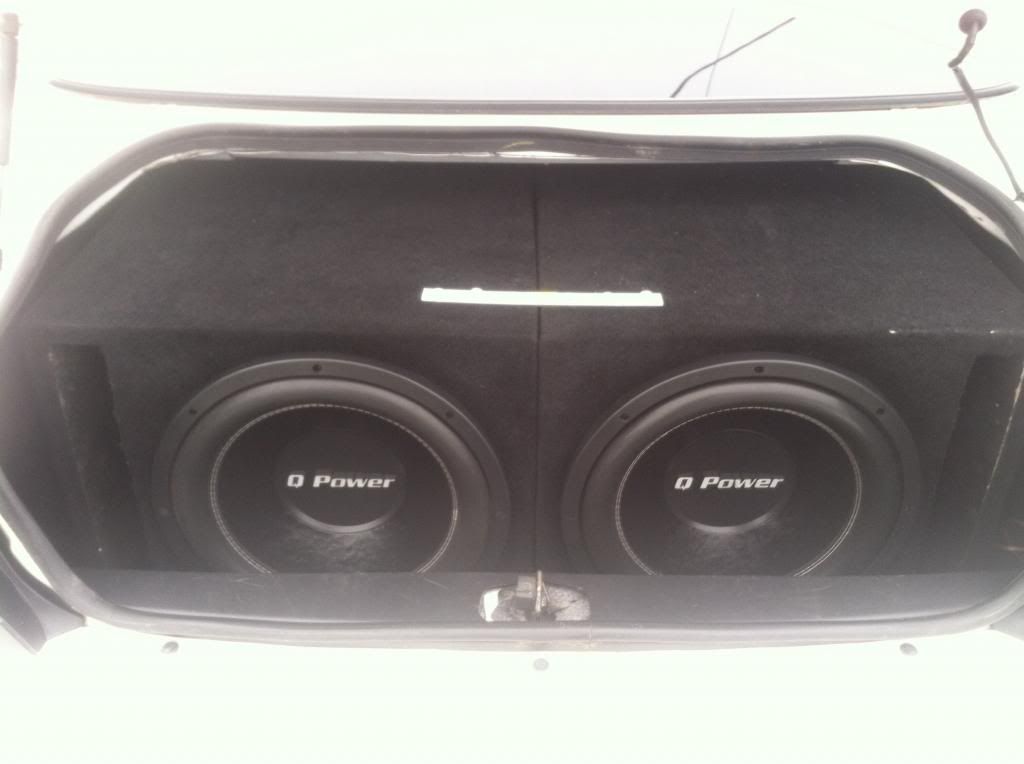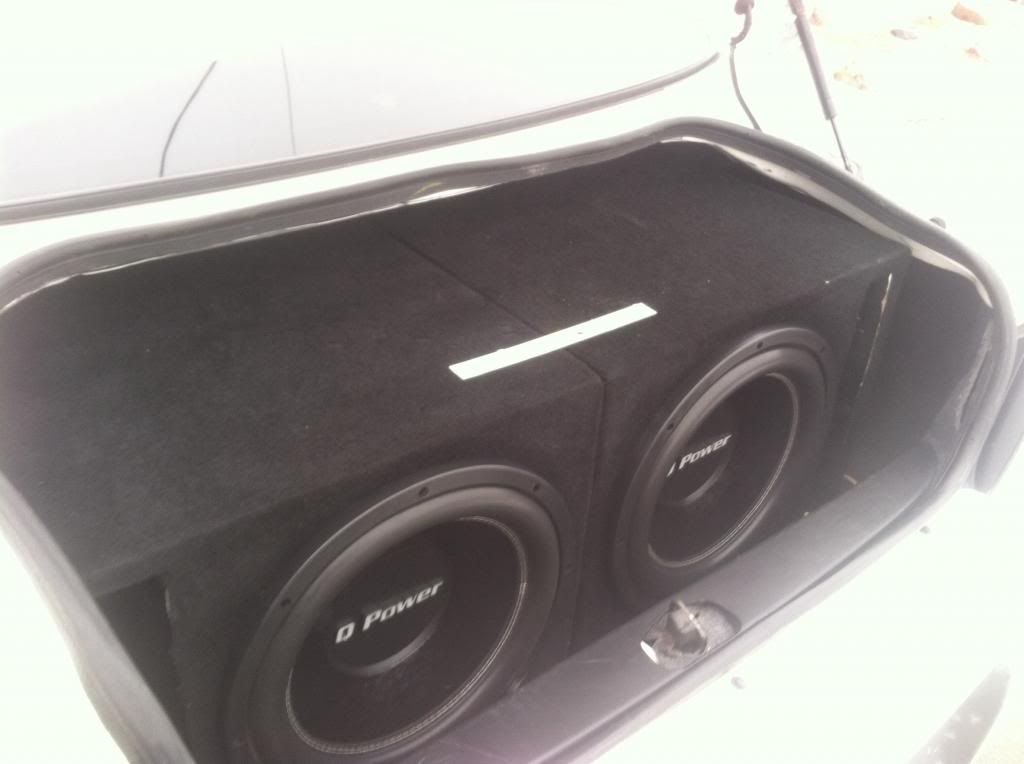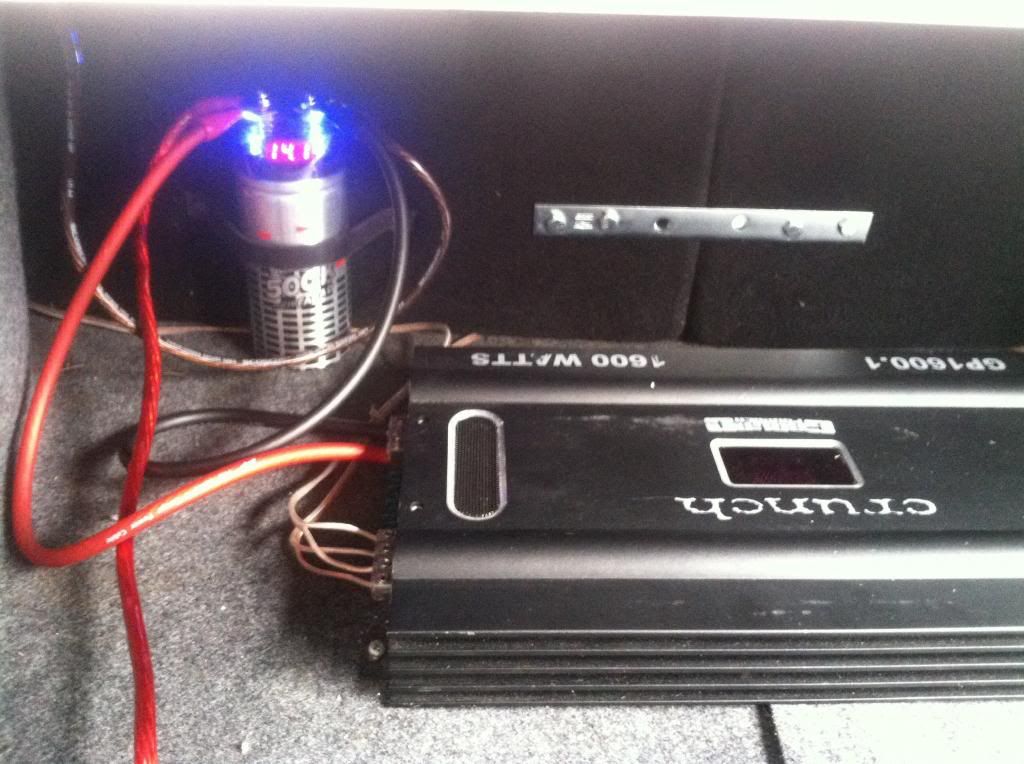 I sound deadened my whole trunk with one layer (still more to come). I borrowed a buddies amp to see what they would do with 2k rms and I was very impressed. Pretty much everything flexes including my back window, lost my rear view mirror within minutes and my bumper was literally about to fall off.
I can't really complain about my budget system. I have about $400 total invested for everything. I do plan on up grading this summer though, really wanting 4 12" Alpine type R's.