Finally got all equipment ordered and the box is built.
Equipment List:
Source: Pioneer DEH-80PRS
Mids/Highs: 2 Lanzar OPTI8MI 8" pro audio mids/ 2 Crescendo FT1 super tweets
Mids/Highs Amps: MTX Thunder 1004 (w/ 1/0 inputs) bridged 2 x 4 ohms (380 x 2)/ Denon DCA-500 (50 x 2)
Custom lime green fiberglass door pods by Backyard Customs
Subs: 2 Sundown Audio Zv.4 12 D2
Sub Amp: Ampere Audio AA-3800.1D w/ Dual Inputs @ .5 daily
Electrical: Stock 100 amp alt, Big 3 in 1/0 CCA, 2/0 welding cable front to back (and for amp power & ground), 1 75ah C&D under the hood, 1 32ah MK under the backseat, 2 102ah C&D's in the back
Misc: DIYMA Dope Series 22 AWG OFC RCA's (3x 17ft), 100ft Cadence 14 gauge OFC speaker wire
Box Design: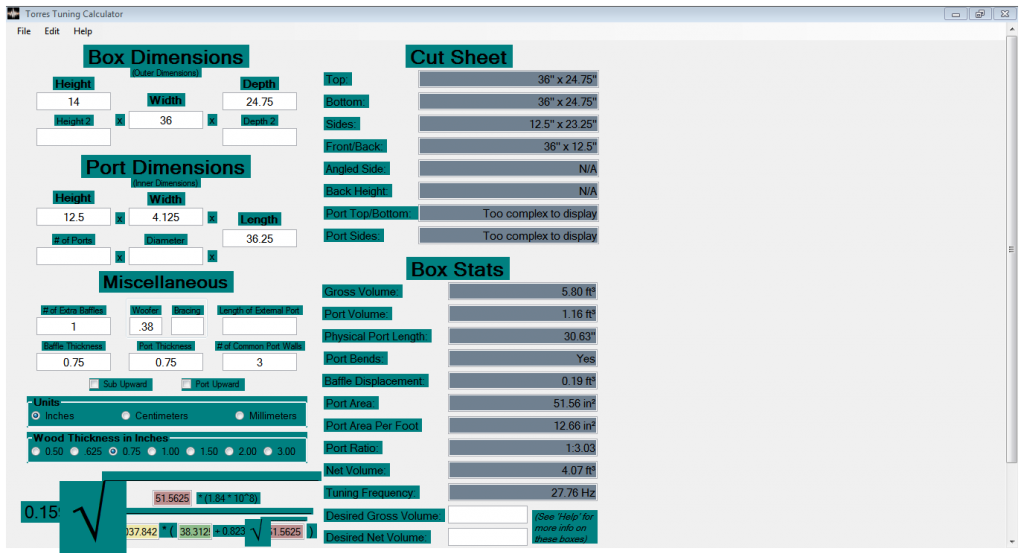 Box Build:
1 sheet 7 ply birch (ended up having to go back for another)
All cut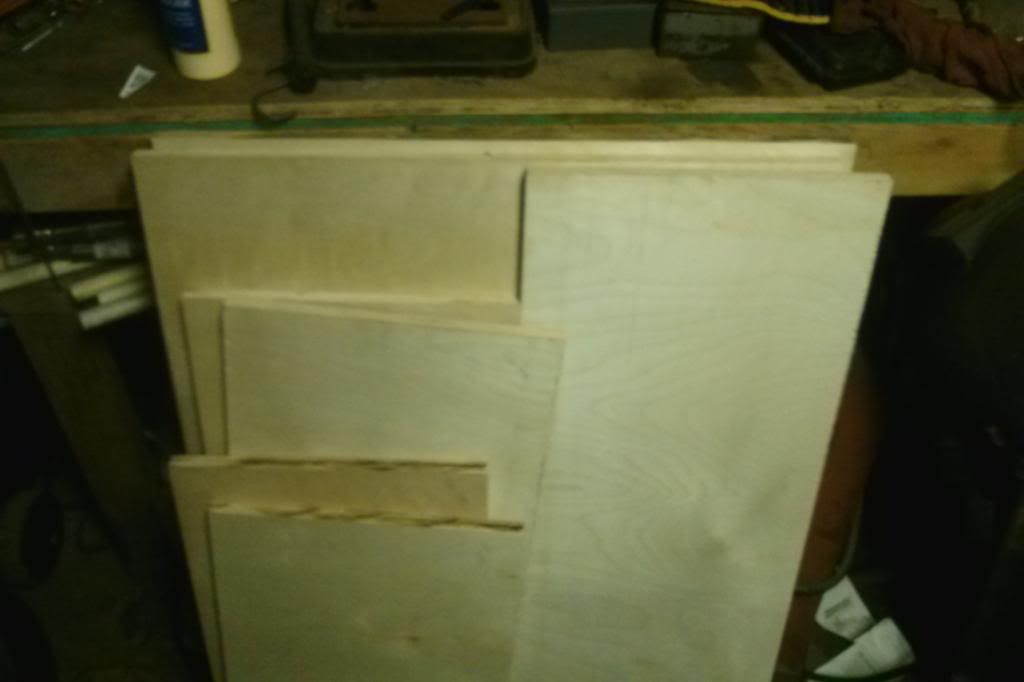 First pieces glued and screwed
Starting to look like something
Where I left off last night
It fits
Not as much room for batts as I thought, gonna have to stack them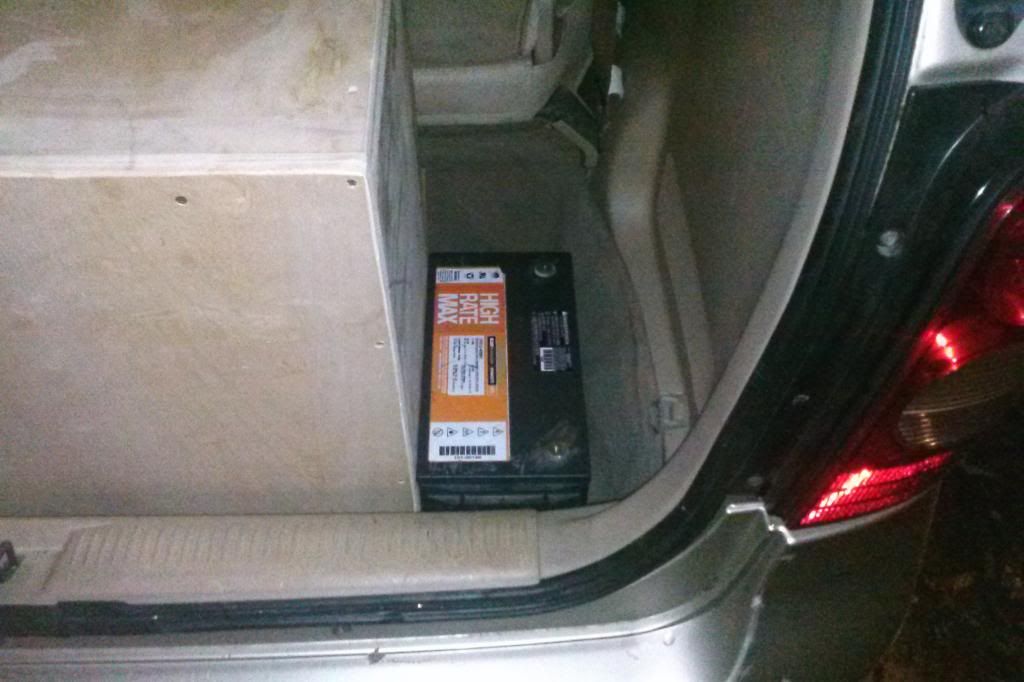 New drill and pilot bit/countersink/screw tip swappable bit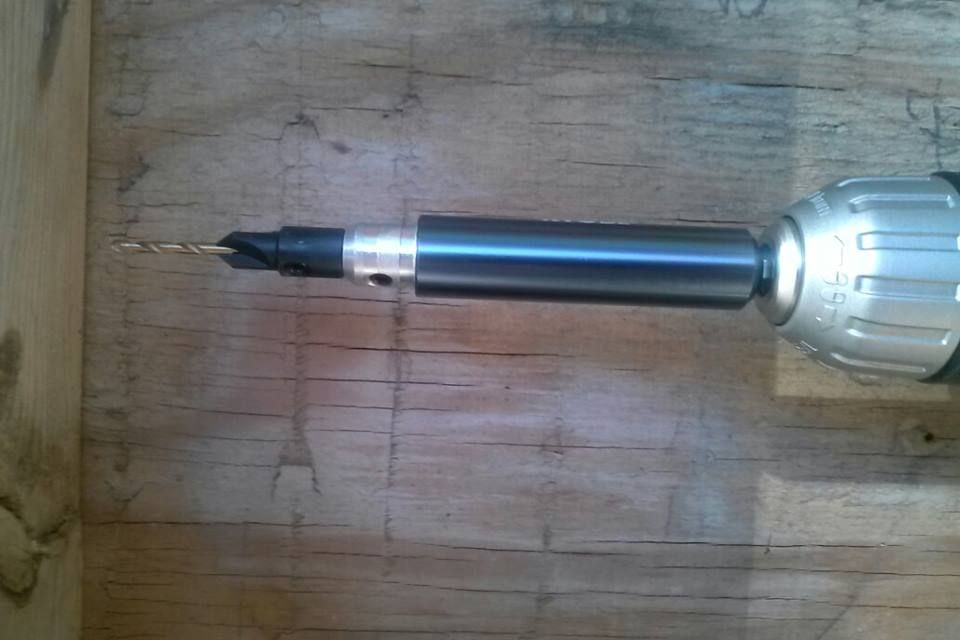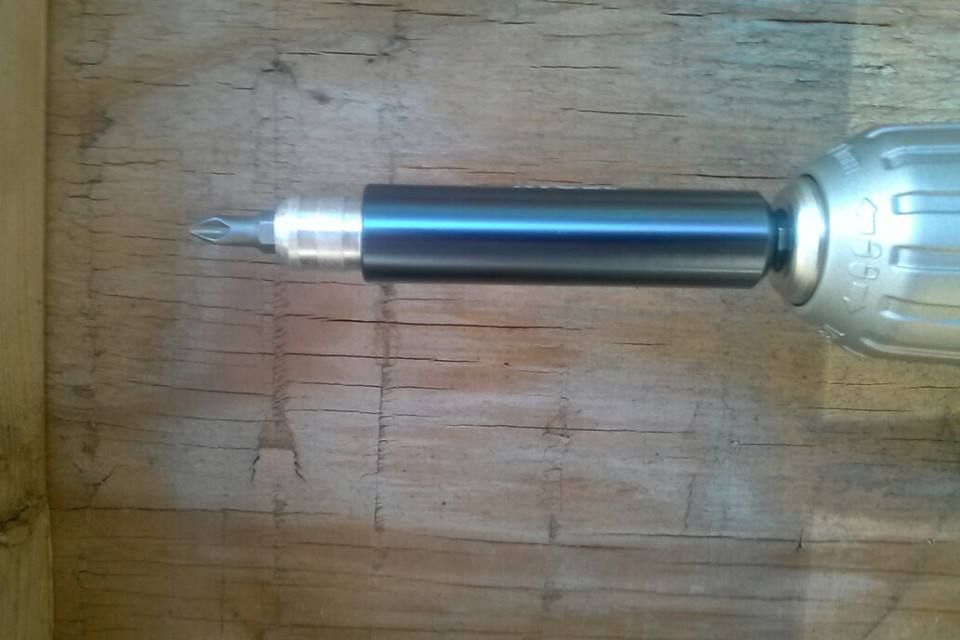 Went a little deep (that's what she said) on my first one, but eventually got the hang of it
__________________
Team Heavyweight

To view links or images in signatures your post count must be 0 or greater. You currently have 0 posts.