I picked up this Range Rover about a year ago and have slowly been buying everything I want for it, now I'm at the stage of installing the audio. Gonna ramble on and show off things a bit so bear with me.
I started with some new rims and tires, as the vehicle was stock standard boring. Can't find the before pic but here's a generic one with the same ugly ass rims mine had -
Picked up some 20" Lorenzo WL032 rims and Cooper Zeon LTZ tyres (wanted to keep some off road ability) -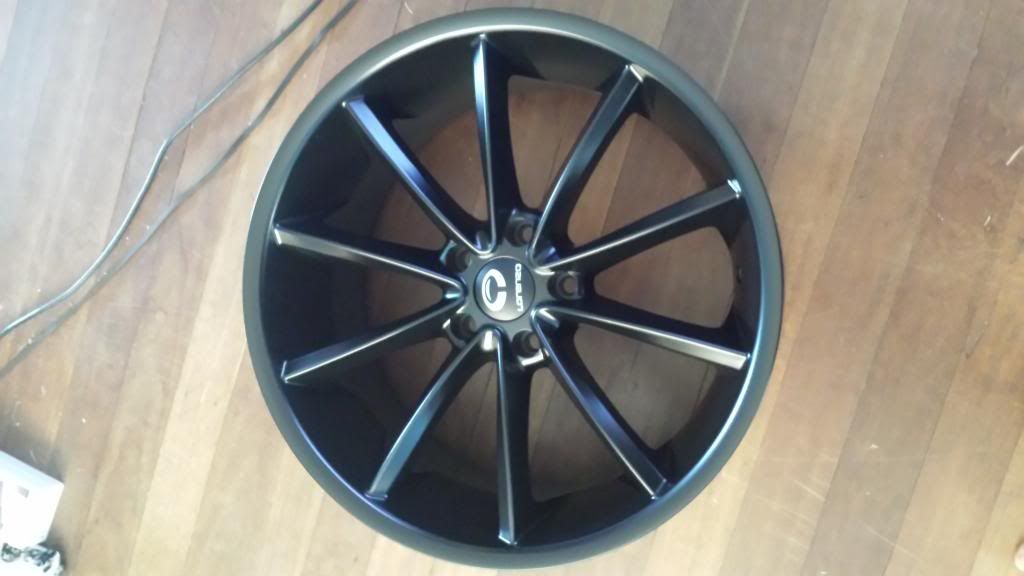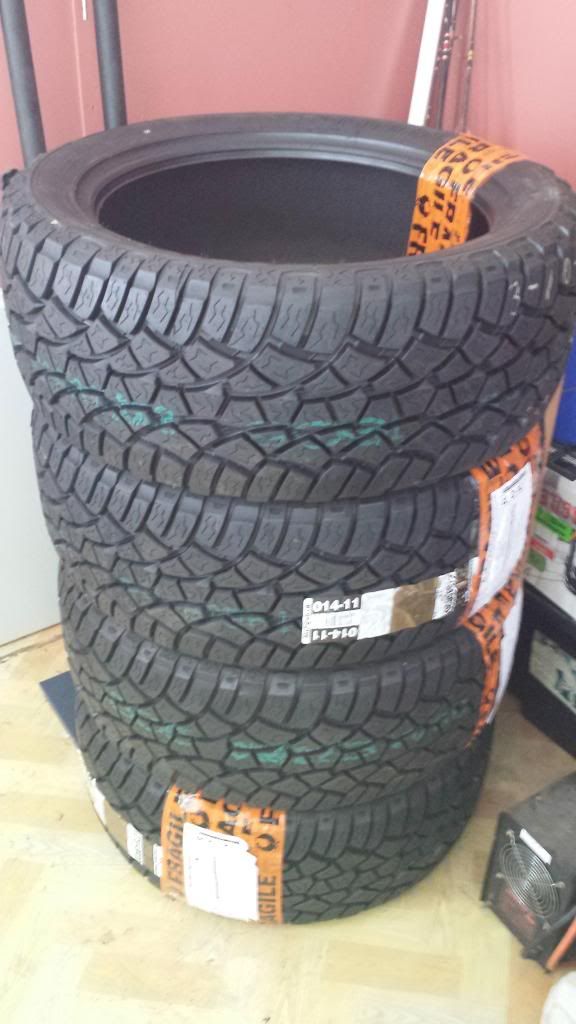 Made it look a thousand times better, though it's hard to get a good pic of them being black -
First up I'd like to thank
armykyle1
for storing and shipping the amps I've bought, and
TaylorFade
for all the advice he's given while putting up with me changing my mind a thousand times with what I was gonna do.
The doors are each getting 4x 2" Dayton midrange tweeters and 3x 4" Dayton mids run off a SAX100.4, and 2x Exodus Anarchy 6.5's on a SAX100.4 bridged. When I can afford to get my 200.4 shipped over to Australia, I'll bridge the Anarchy's on that. I love the look of smooth cones which is why I chose all of the aforementioned. No pics of the Anarchy's but they'll go below the 4's with the whole lot fanning out down the door -
No rear stage intended for now as I've removed the rear seats and don't see any use for it. Will decide if I want something in the rear doors once I see how the imaging sounds.
Sub stage for now is 4x Shok Triton D4 15's on an NS-1, suitably gainset @ 1ohm. In the future I might get some 15" Zv.4's below the window line or 24" SHD's if I decide to wall it. Shipping subs to Oz will be a bitch, Murph said a $950 24" SHD would cost about $550 to ship...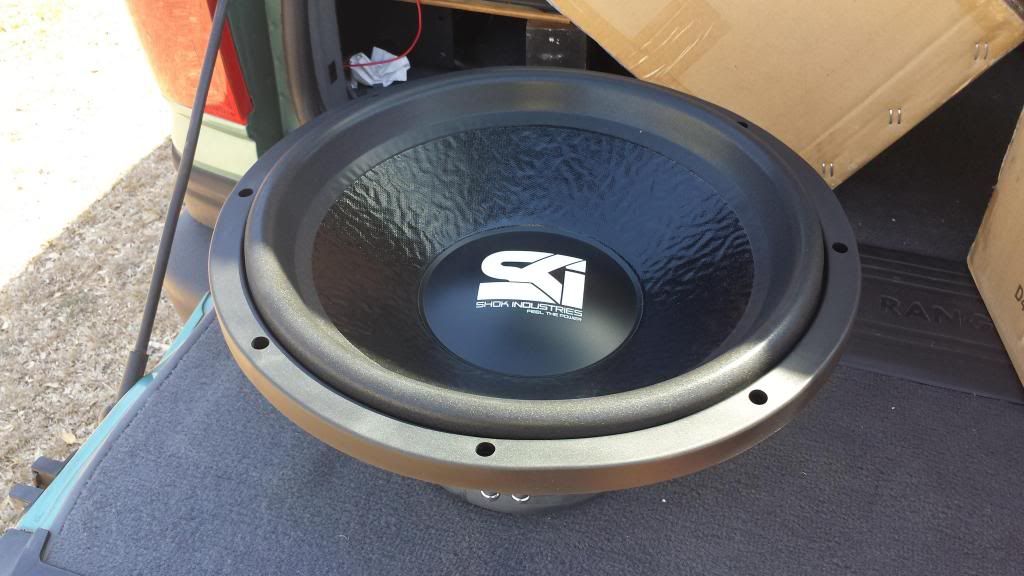 Got some 1/0 CCA Shok Industries Sound Specialists which will do 2 runs each of pos and neg. Big thanks to
Goindef154
for that.
I got laid off from work a few weeks back, so got time to spare. After dealing to other ish that needed doing, I've finally hooked into the build. One thing I'll say for the Brits, they make it really easy to work on these things (mainly cos they break down so often
). Got the 80PRS tucked away, stacks of room in the center console for everything.
Doors are gonna be so easy to deaden, could stuff a small dog in there.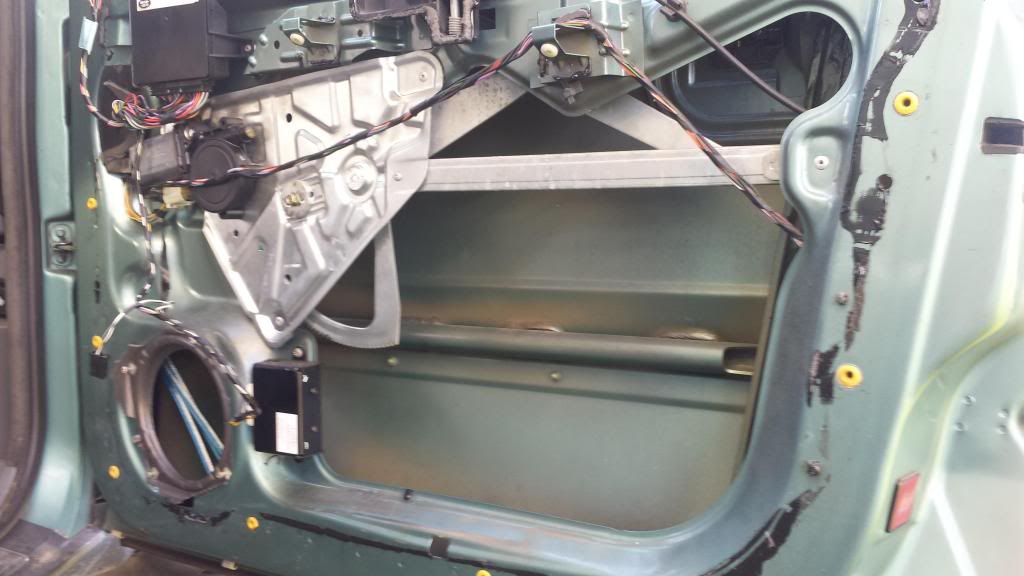 Drilled 4 holes to run the cable into the cab from underneath where they run down the chassis rail from the engine bay. Using some nifty little plastic grommet things (forget what they are called) that clamp onto the cable with a rubber seal. Nice and waterproof. 4th one is hiding under the carpet further to the right of the pic -
After running 4 RCA's, 6 speaker wires, a remote gain cable and some extraneous power/earth wire for voltmeters and the like, I've made up a tray and floor to secure the Neuton Power 105AH AGM's and give me a base to mount an amp rack to.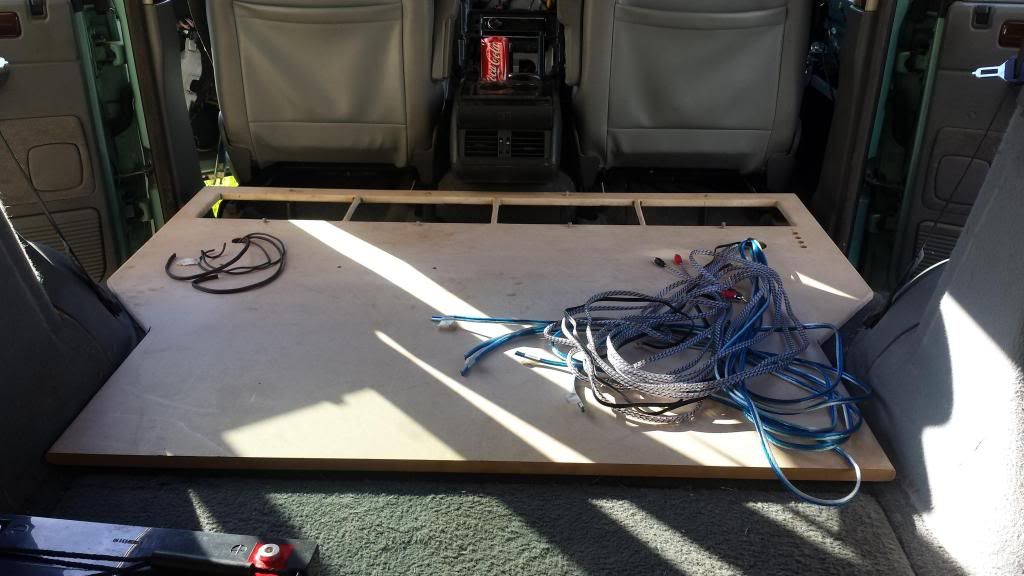 Big thanks to
stovebolt6
for the 3 banks of Maxwell caps, which will be mounted under the amp rack.
That's it so far, more to come as I get to it.