Ok I have been wanting to start this build Log for a LONG time ...with this beautiful Memorial weekend in the Chi town area I figured I would chill out on the back porch

and get this log started.
First Off with this being Memorial weekend I would like to pay my respect and say thanks to my Brother Devil Dog's OHH RAH! and of course all the other service men and women that have given their lives and fredom to give us ours!
I want to warn everyone this will not be a over night build , The car is my current everyday driver but I have bought a beater I will start deiving in 2 weeks to take it's place so I can build this car the way I want it to be!
This build will not only include the needed audio items I can get in my budget but The Car is a 240,000 mile car still running strong! So other than a trunk STUFFED with audio she will be getting a transplant of this item below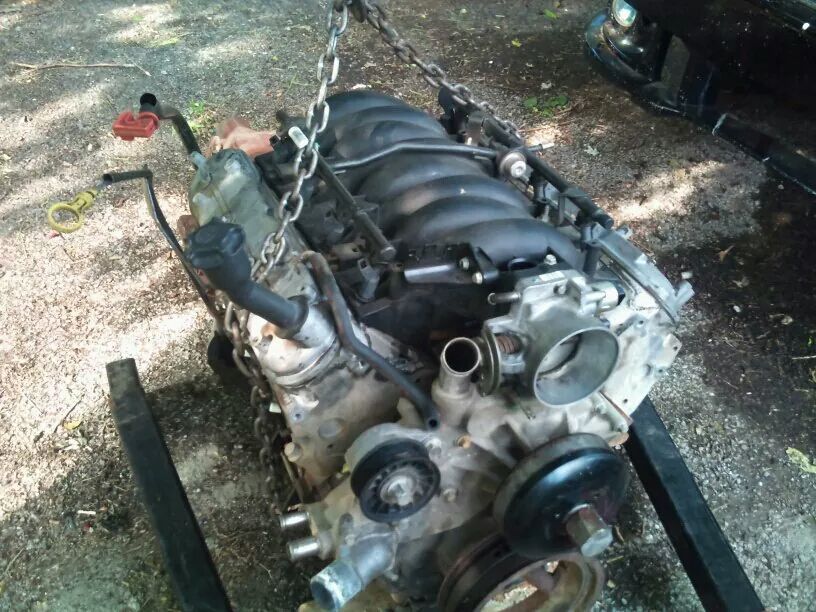 YES SIR ...a LS1 and it will have it's upgrades also by the time it gets lowered between the rails goal is a natural 450hp
So enough of that let's get to what we are here for my Audio build .... I thought a visual diagram would work the best here is what I have in store for the trunk of my little E46 sedan ...I have evrything except what is in red and I should have the remaing item in the next month
This is my first power point so bare with me !