So, just before Spring Break Nationals a friend wanted me to build him something to take down. He has a suburban, he had some equipment he had gathered and he had a few weekends i didnt have anything else to do, so i helped him out! This was the beginning, right now, we are switching things up .. He was happy with the results, but, like always in this hobby .. more more more
Equipment rundown:
Pioneer Head Unit
4 Sundown X-18s D4
2 Skar 4500s Strapped @ 2 ohm
PPI 2x250 old school on rear mids
3 XS Power Batteries in rear - 2 XP3000s, 1 d3100
Mechman 370 externally regged
4th Order Scott Boland Design idea, tweaked by myself
8 6.5s and 2 Selenium Super Tweets
Execution Wire
Before we start im just gonna leave this here
We utilized a slide in shell and all thread bracing through the sealed chamber. I insisted we built inside but oh well, it worked.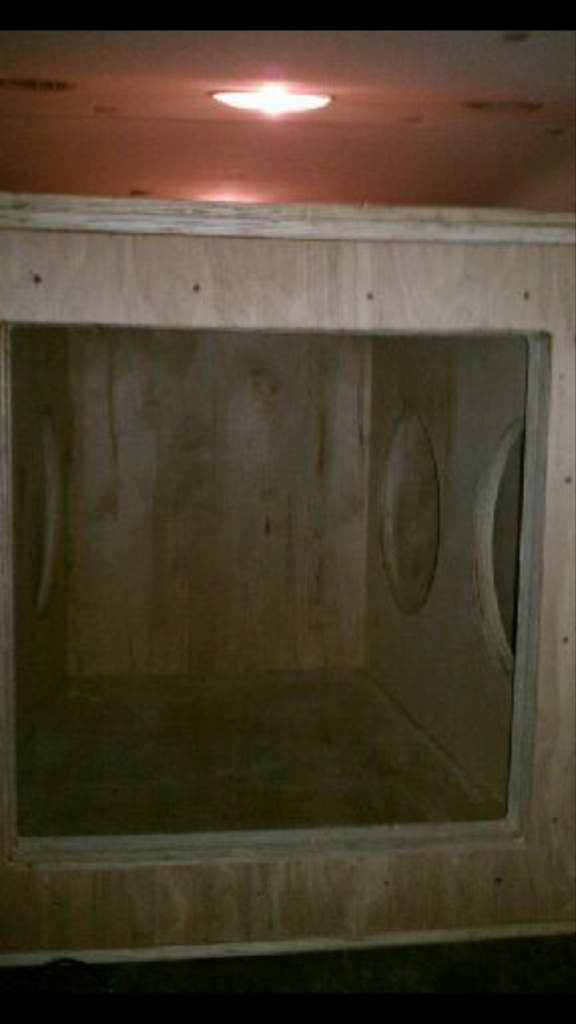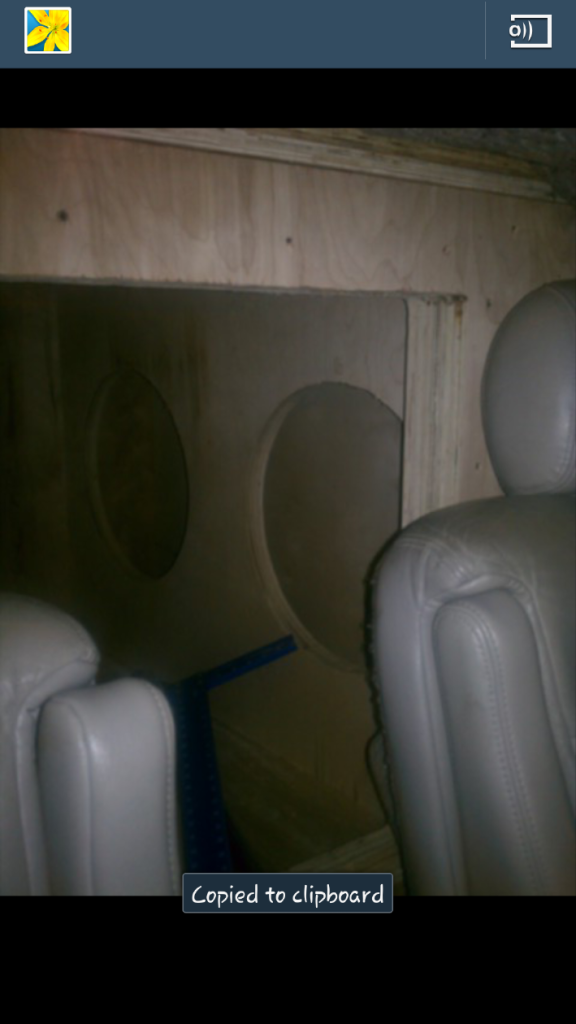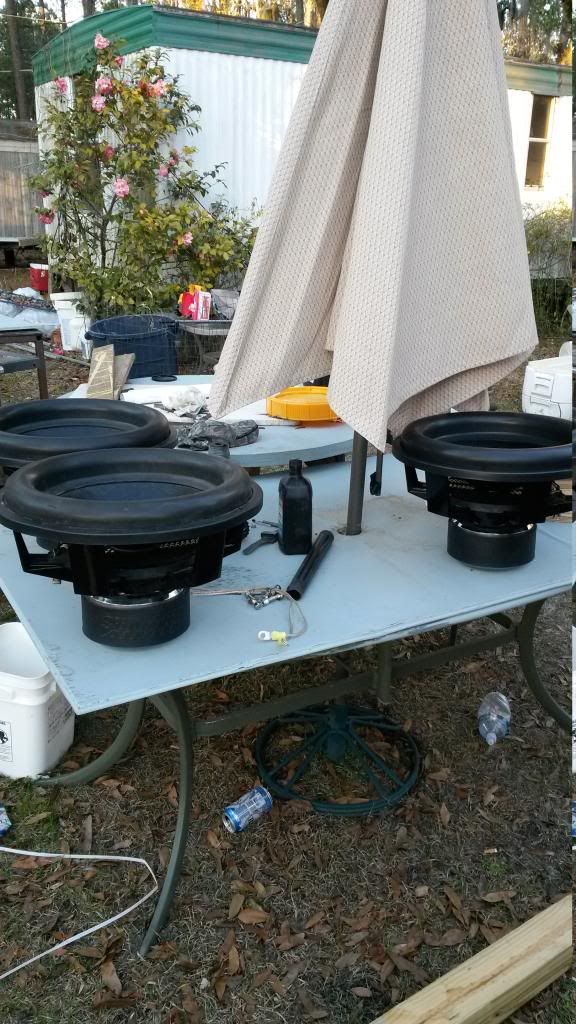 Had enough space left behind 2nd row to make a battery box, had to improvise on some of the cuts because of the seat brackets, no big deal, still did what we needed to do.
So At this point i think mounted subs and did some testing at .5 strapped ( .25 per amp ) and they didnt wanna stay on very long but was DUMB loud! so this next picture is with some port changes, started at 625 square @ 52ish iirc and had also got it mostly sealed off if not totally sealed off.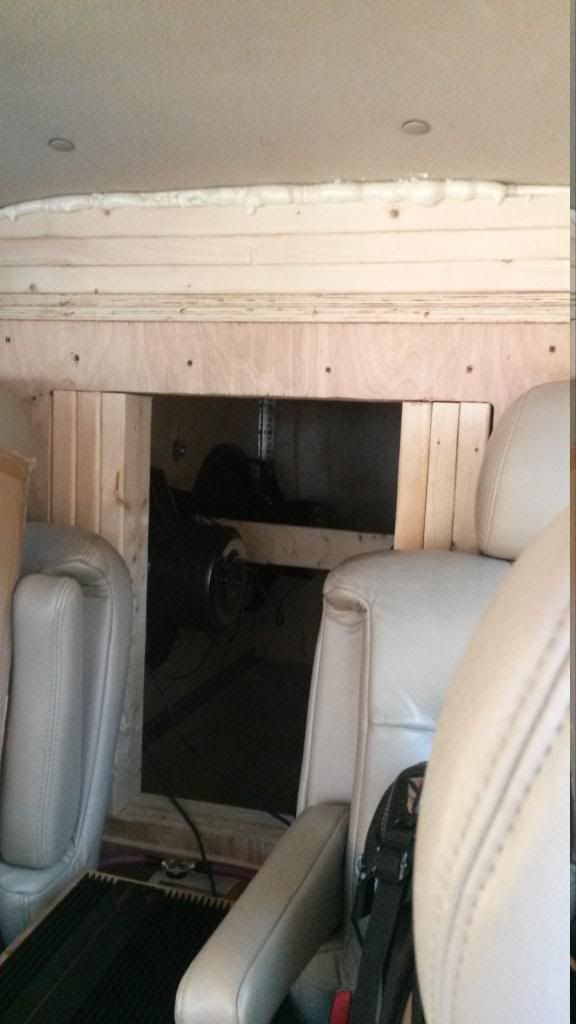 some vinyl that we actually didnt use, maybe on the rebuild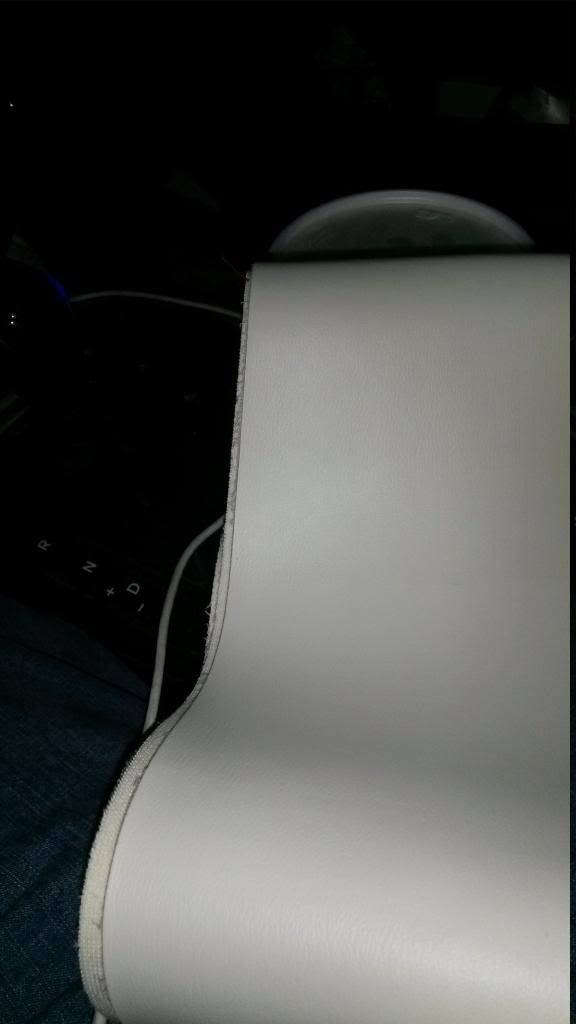 we used this color though
the trim panels was a rush job so they arent perfect, but they functioned for the time i have in them and im remaking them soon.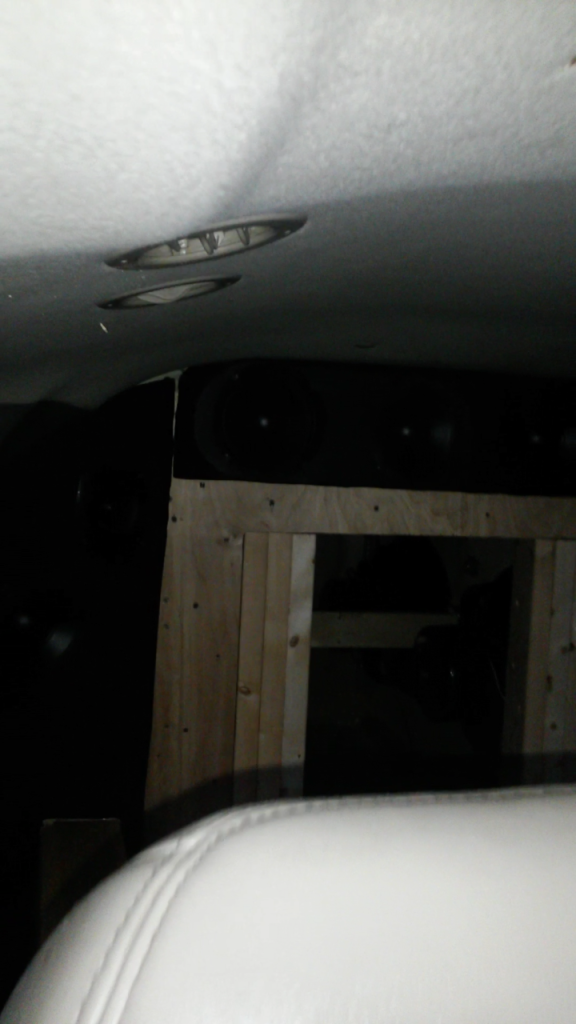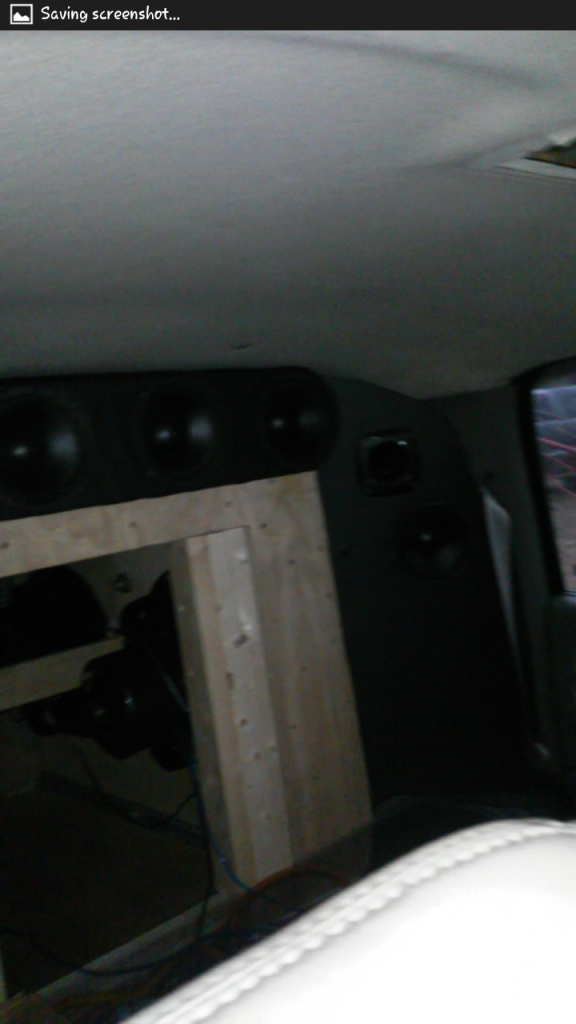 ok so that catches you up to the point where we are now!
this thing sounded like 155s in the front seat with the port around 400 square. it peaked at 35 hz sealed up and EASILY smashed 25 hz and moved a good deal of air. so obviously me saying it sounded like 55s means it didnt do 55s, it BASS RACED ( sealed 30 second average ) 152 @ 35 .. never clamped for rise. but 4ths are usually a little high.
With such a large cabin, i think thats a respectable number from the c-pillar and for 30 second average. i wanted to shrink the port to around 280, but didnt have time which is unfortunate because with such a large cabin, the smalled port wouldve had more velocity and helped pressurize the cabin better.
__________________
2013: 4 12s no wall mid 50s

Team HateD
Team Sundown

129.9 SBN 2013 Champ