REBUILD STARTS ON PAGE 8
What's up guys? I've been lurking on this site for awhile now but haven't posted much. Bought and sold a few items, but that's about it. I just picked up this Jeep about 6 months ago, and have been saving up money to buy equipment. I've finally got what I need to get the sub stage built so I got started on it today. Front stage won't be done until the fall most likely, so plenty of time to decide on what I am going to do for that. I am going to try and get the sub stage installed by the 4th of July, but it's going to be difficult with work and school. Most progress will come on Monday's and Friday's as those are my only days off.
The Jeep was bone stock when I got it, I added some gloss black 20 inch srt reps and plasti dipped all of the chrome trim matte black. Also added a superchips programmer, and am running the 91 octane tune. Huge boost in fuel economy (I just logged 25mpg on a trip and the Jeep is only rated for 19 on the highway). The programmer also gave it a nice performance boost of around 40 horsepower. After the sub stage goes in its going to get new suspension to drop it an inch or two, along with srt side skirts.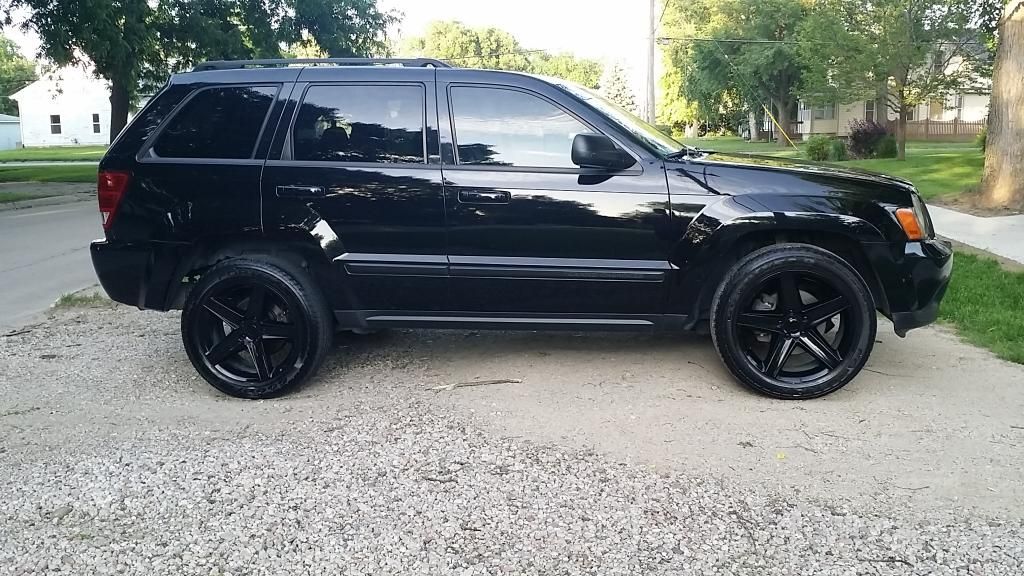 Equipment acquired thus far:
-rockford 3.5 2 way's (factory 3 inch's sucked up front)
-appradio3 (installed about a month ago)
-skar 4500
-two zv4 18's d1
-mechman universal 320 amp
-100 ft of 1/0
-tons of fuses and fuse holders
-knu rca's
-38 square feet of sky high 120mil deadener
-2 kinetik hc2400s(may add a third when I do the front stage)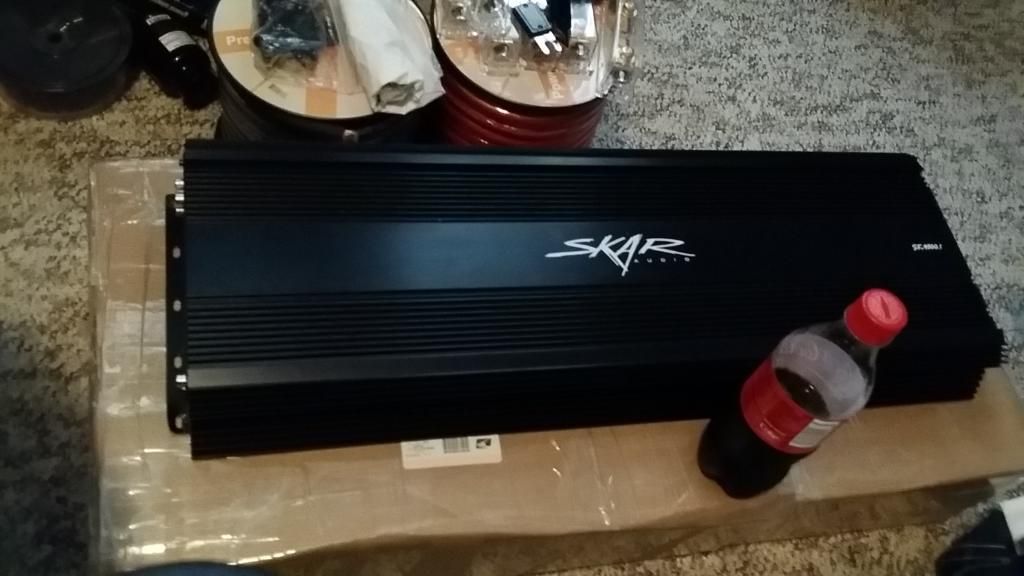 Thanks TheLow!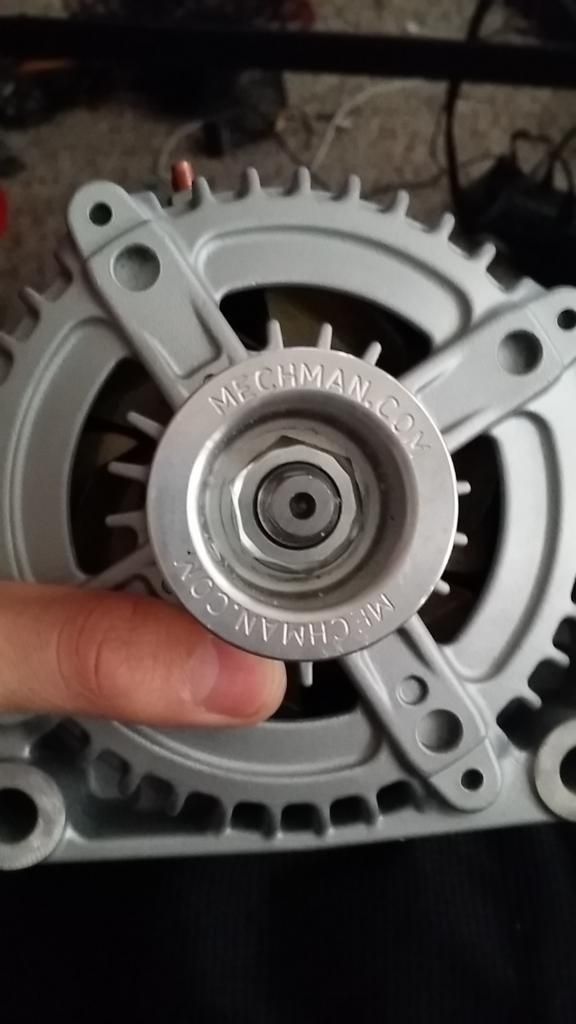 Today a good friend of mine gave me a hand with pulling the headliner and applying two layers of skyhigh 110mil sound deadener.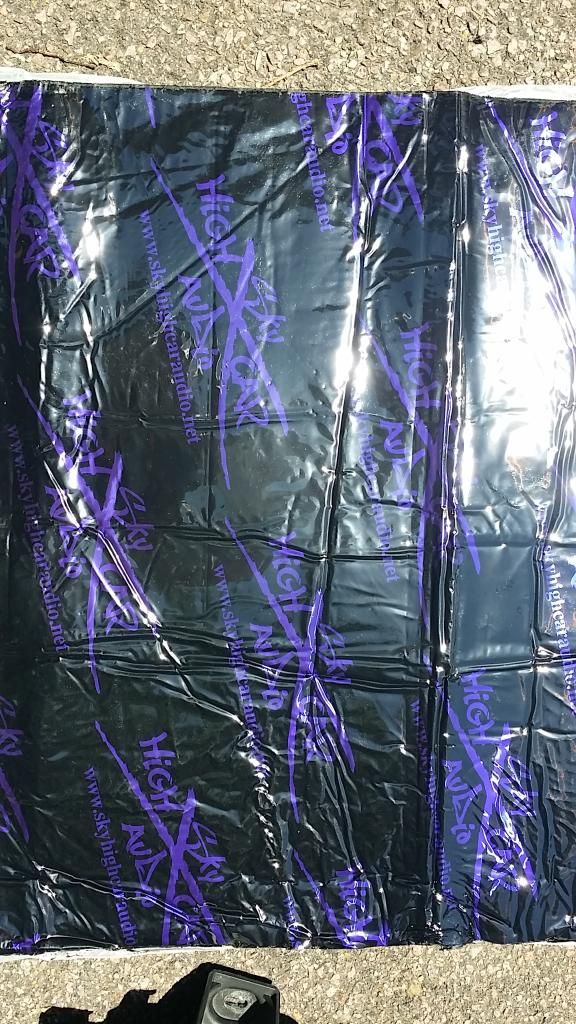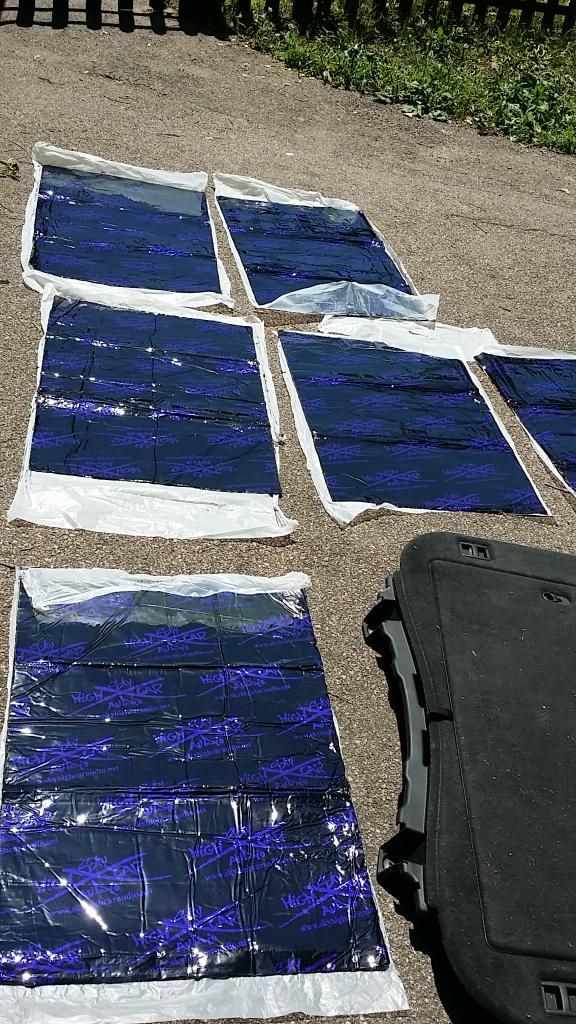 This stuff got really hot after letting it sit in the sun for a half hour.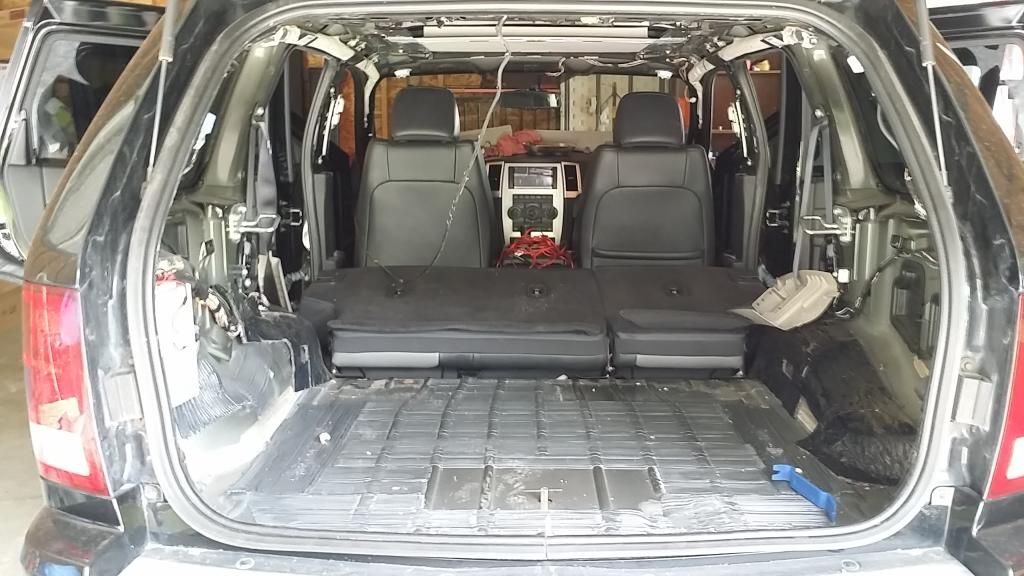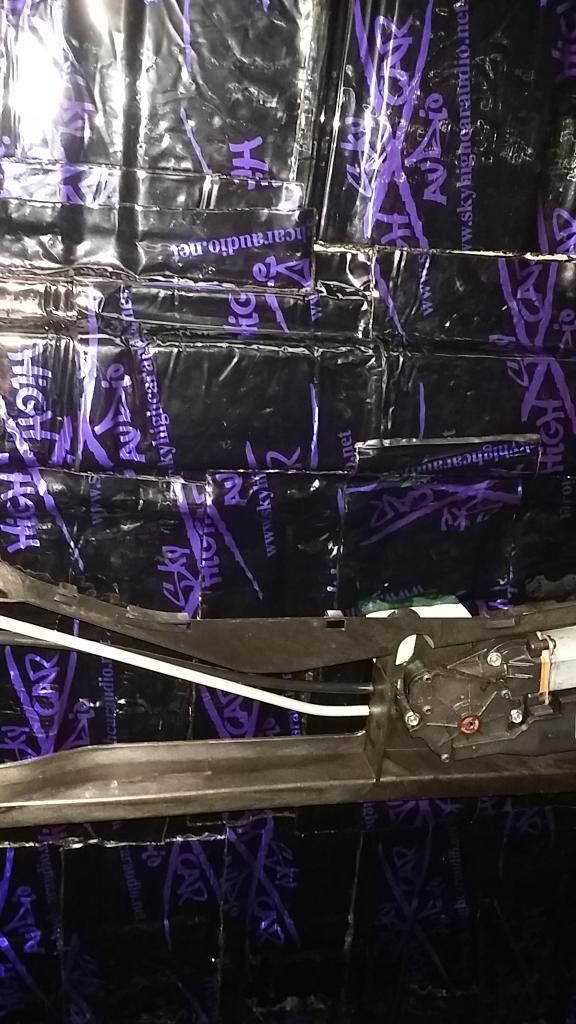 I may cut a piece of 1/2 mdf to fit the black bracket holding the sunroof motor and epoxy it together.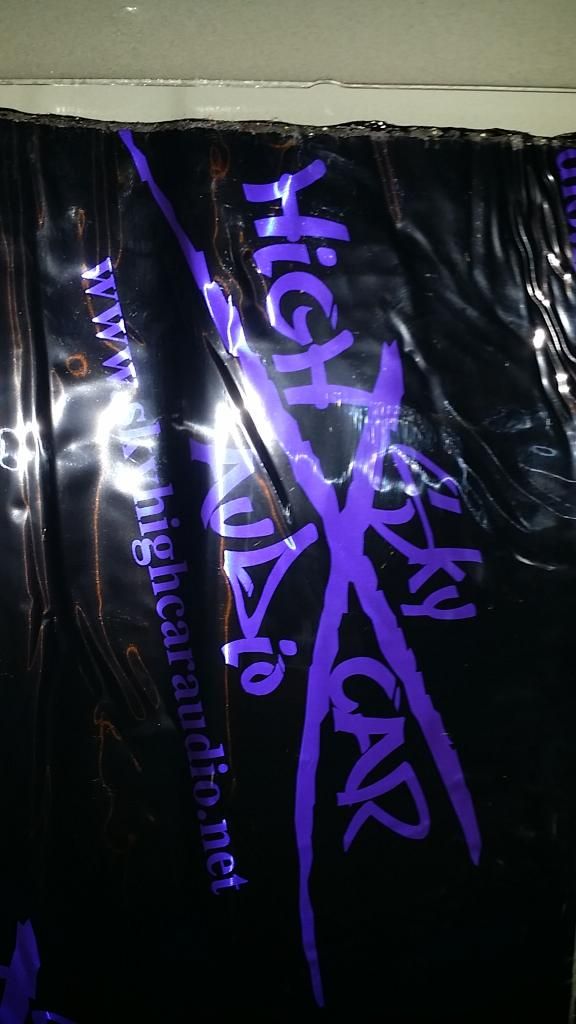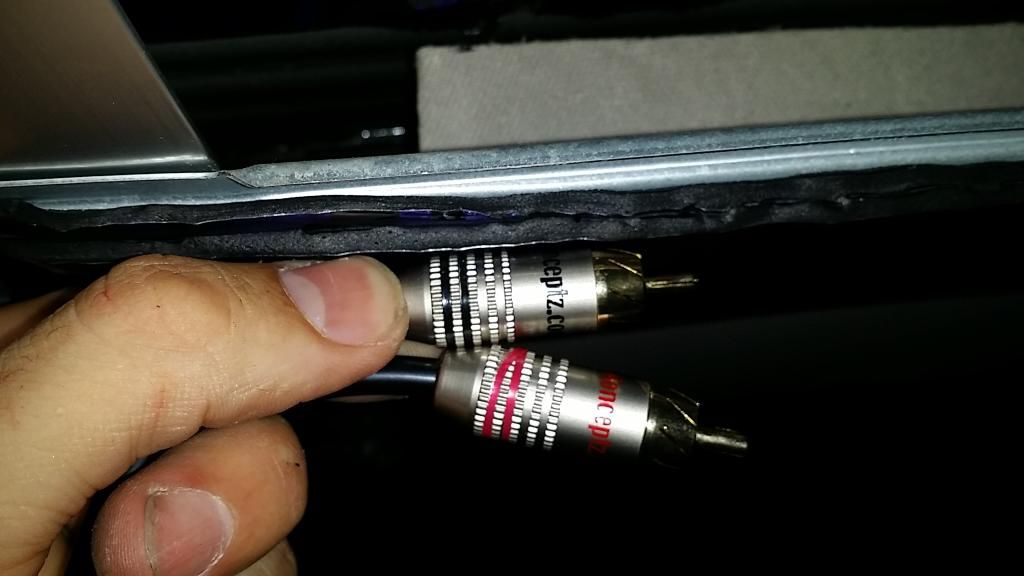 That's all I have done thus far. The whole roof is two layers of deadener except from the wall back which is only 1 layer. Shit is thiiiick. My alt just came in today, so hopefully I can get a bracket built for it on Monday, that way I can start the wall next Friday. I'm going to run the Mechman as well as the factory alt, but the Mechman won't be tied into the factory 12v. It will have 2 runs of 1/0 going straight to the rear batteries. More info will be posted as the thread progresses. Looking forward to hearing feedback/tips/questions.