Here is the shell that is being used from my old setup, based on Kippel results these subs model well in this enclosure. Port area could be increased but should still get the job done and sound great seeing as that I'm tuned low.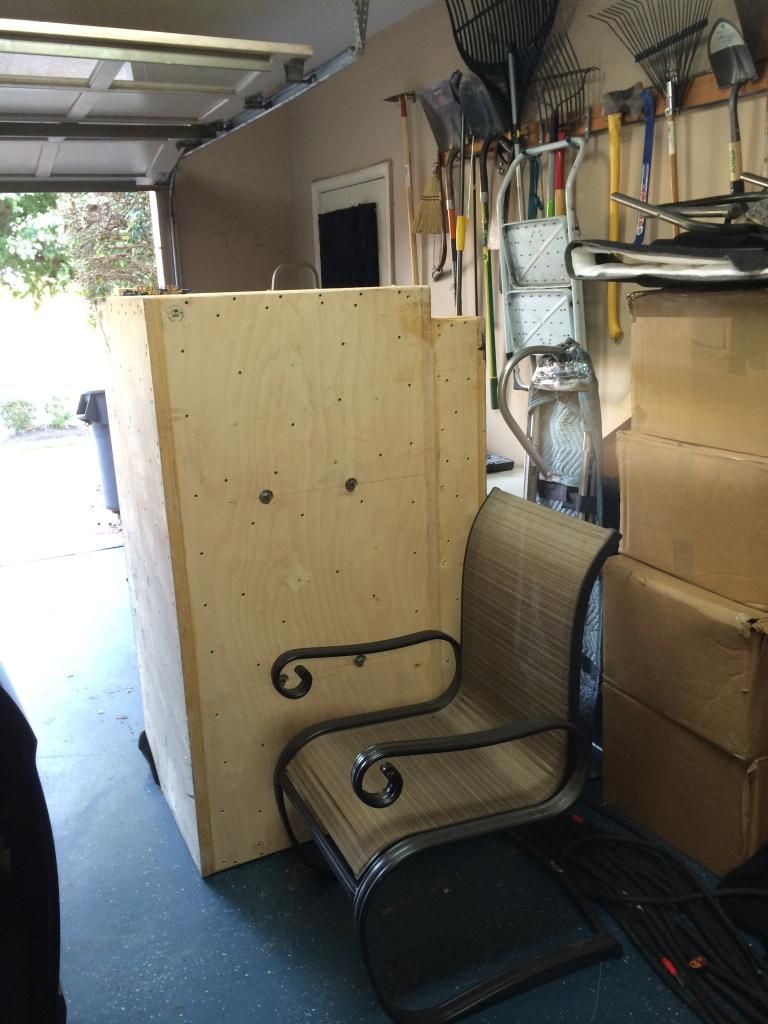 Over 200ft of 2/0 will end up in the truck
Got here all emptied and back windows plastic dipped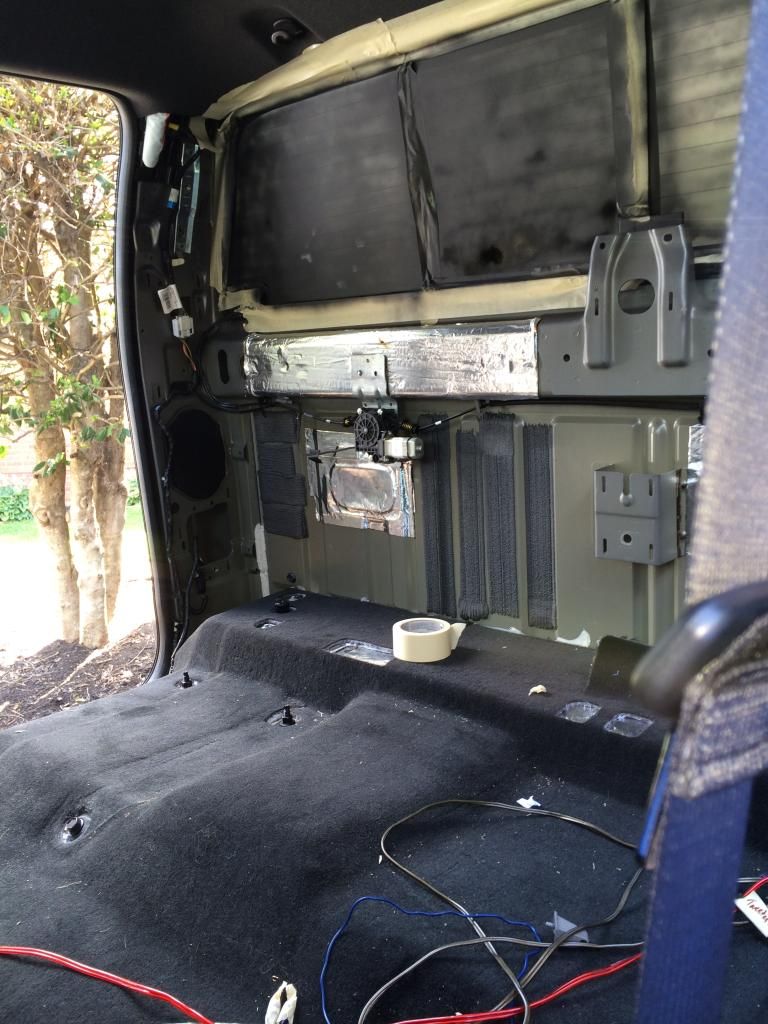 Cutting holes for power and ground coming from tool box. Power on drivers side, grounds on pass side
Dayum what a Beast!!
Here is the old shell cut and modified to fit 4 18's.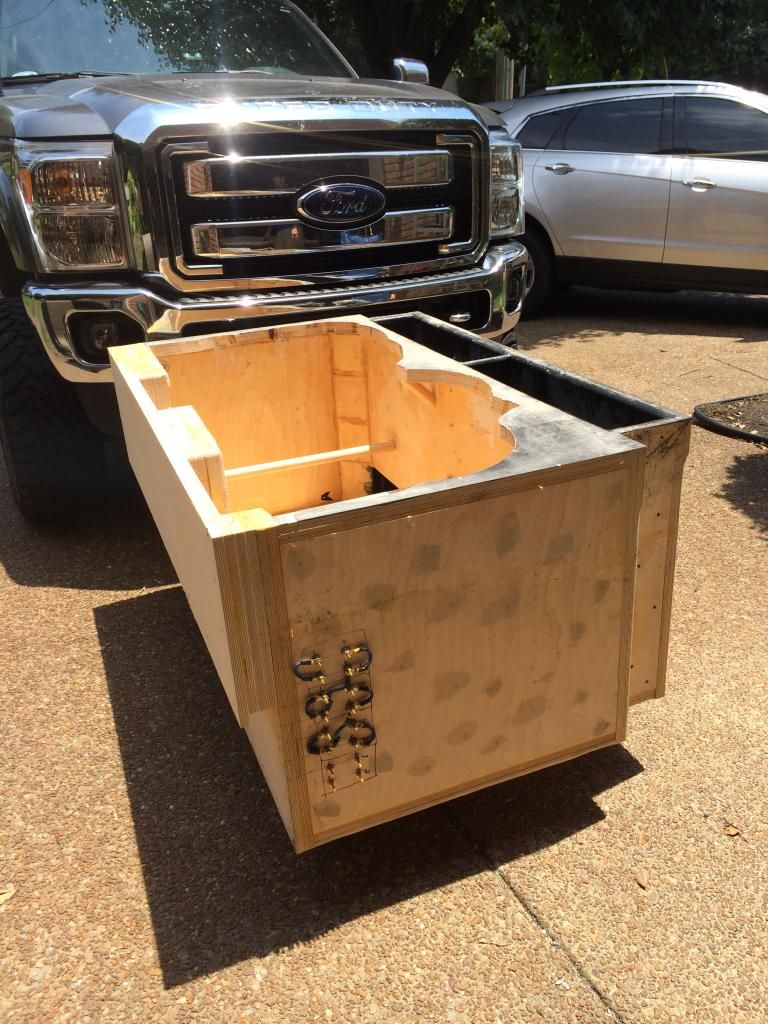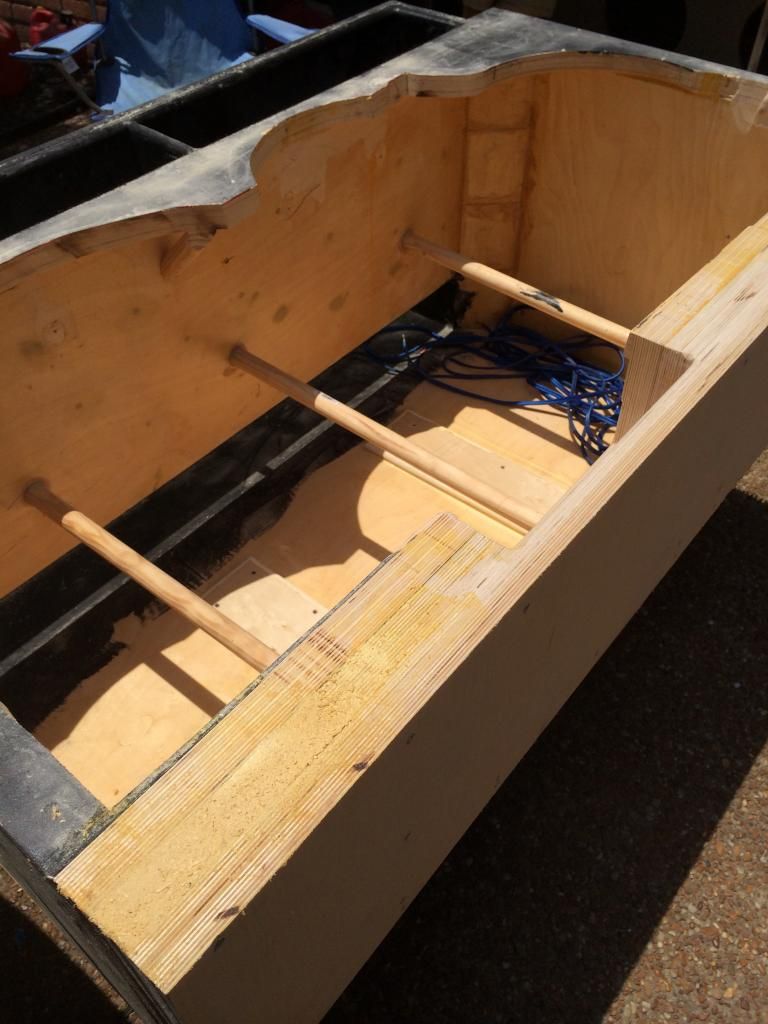 New baffle mock up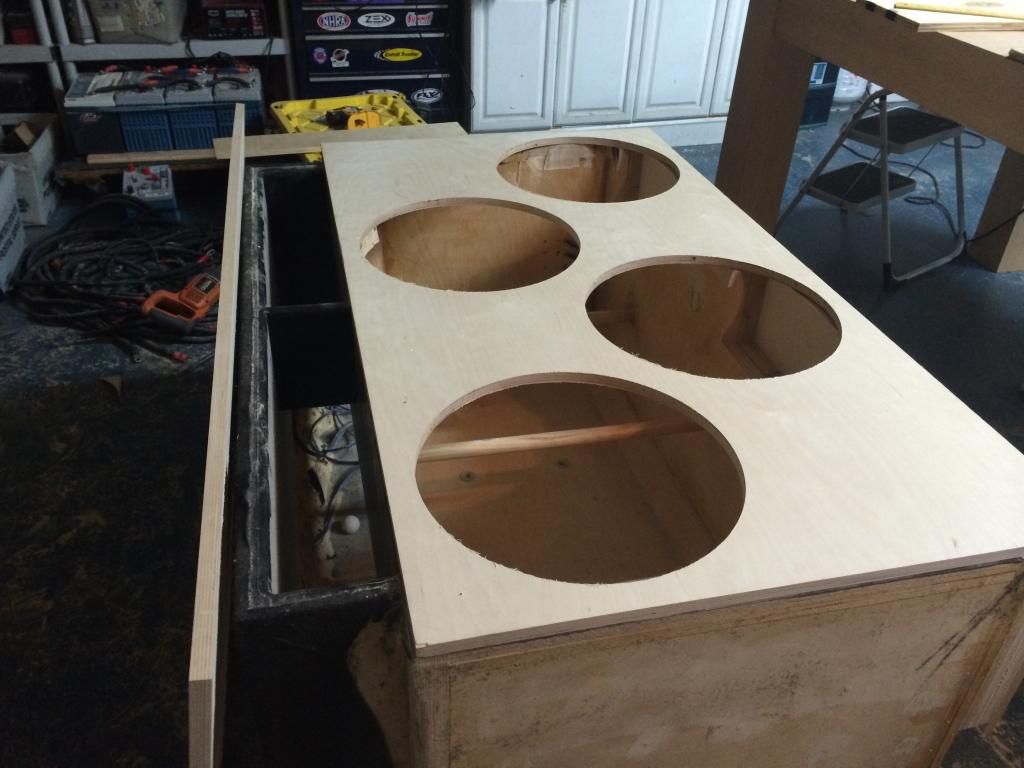 Some bracing since its only 2 boards thick, but there will also be dowel bracing on the baffle as well.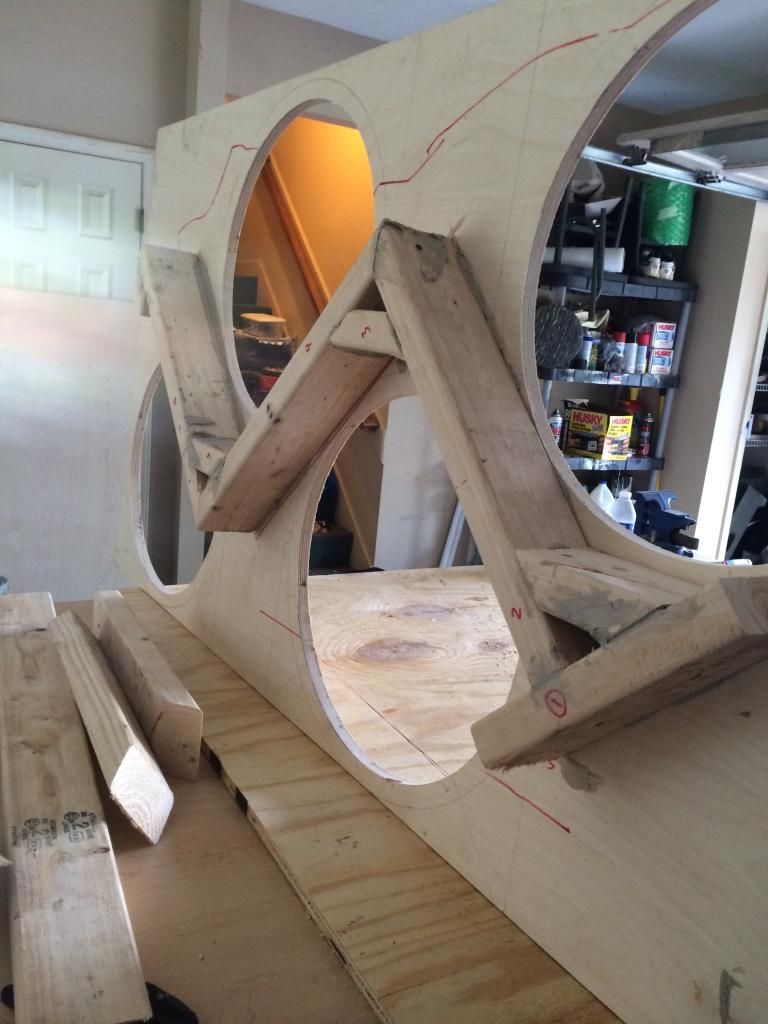 More 2/0 cut and ready
Had to remove the door again and the wall/box is in place. The baffles had to be added after it was in so its officially not coming out of this truck without be cut up.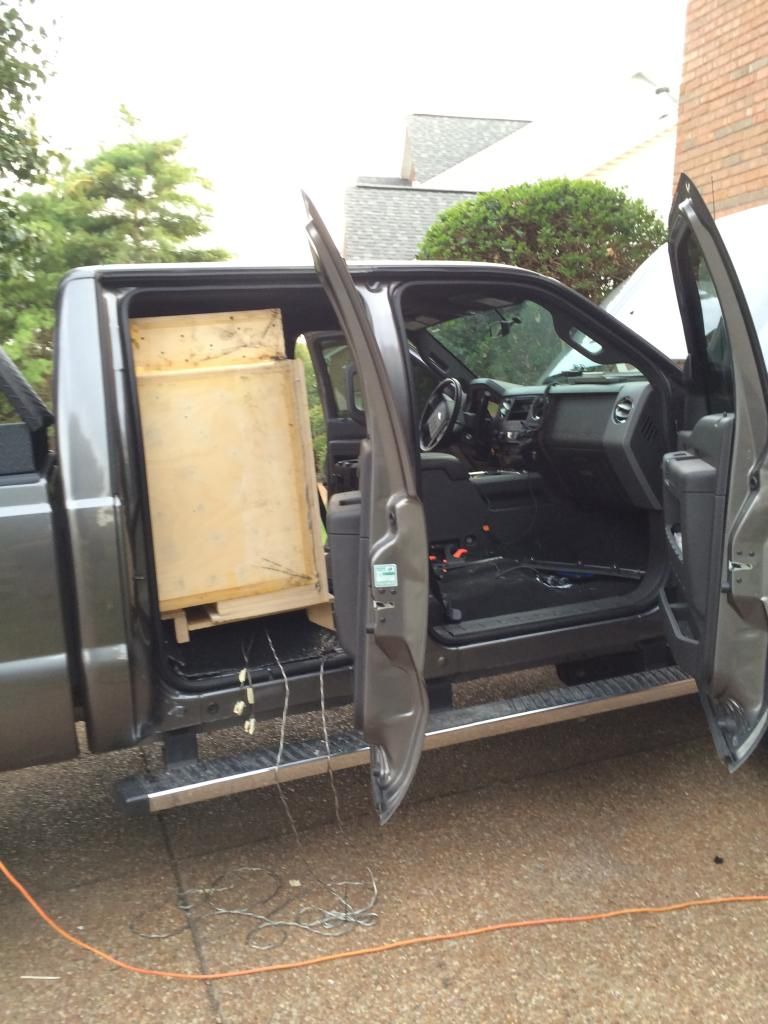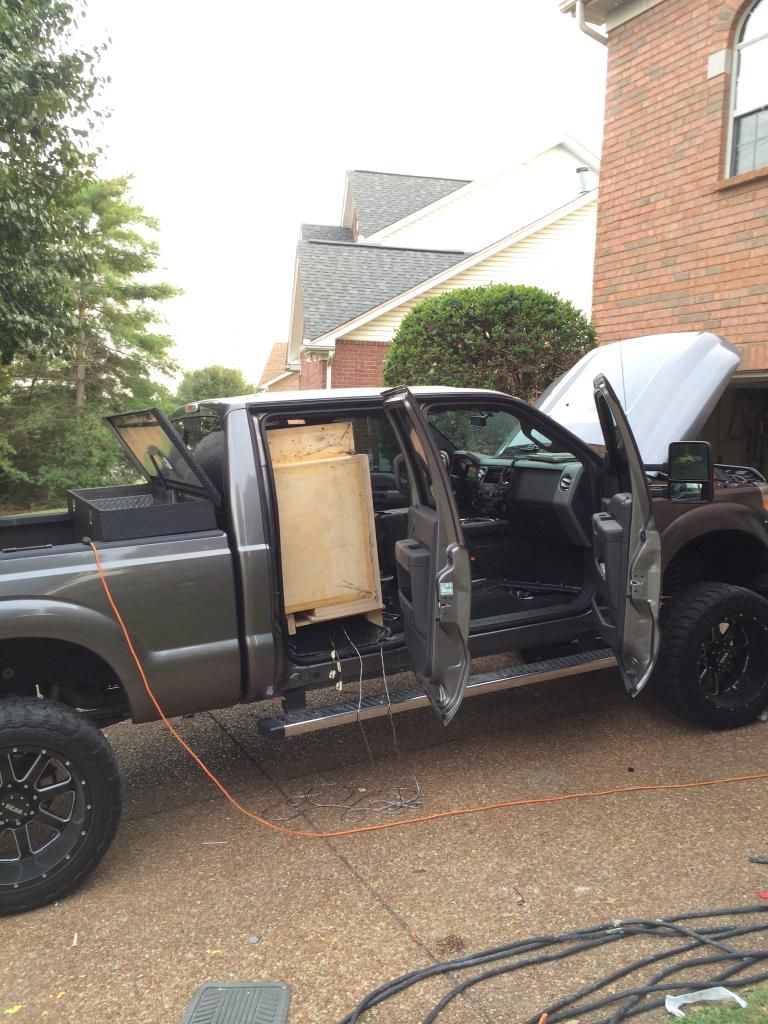 Baffles on and braced, its strong and shouldnt have any issues.
I have more pics but yall get the idea
__________________
2012 F250 Lariat, lifted on 22's and 35's
4 DSS Ethos 18's flat wall, 2 Ampere Audio 7500.1's
Mechman 370, 9 batteries, Rockford Punch Pro front
Team DSS / Team Ampere Audio