Went for a moderately loud van that can pound while retaining the third row seats being able to fit 7 passengers + driver. Pretty much a road trip van.
Traded my c2 audio threatcon 2 12s and $250 on top for these babies! The guy I got it from walled them in a saturn and was driving around sitting in a fetal position lmao! Big score for me!
Shoutouts to Chris Cooney @ lakewood california For doing the box build, birch 12 cubes net after sub, port and bracing. Tuned to around 36-37
Finished product! hella nice and solid! Soooo glad I shelled out the extra for birch, box is light as hell! There's added 45s in the corners too.
Sky high 8 gauge OFC for the subs.
Terminals to change wiring whenever I wanted on the outside instead of taking these subs in and out.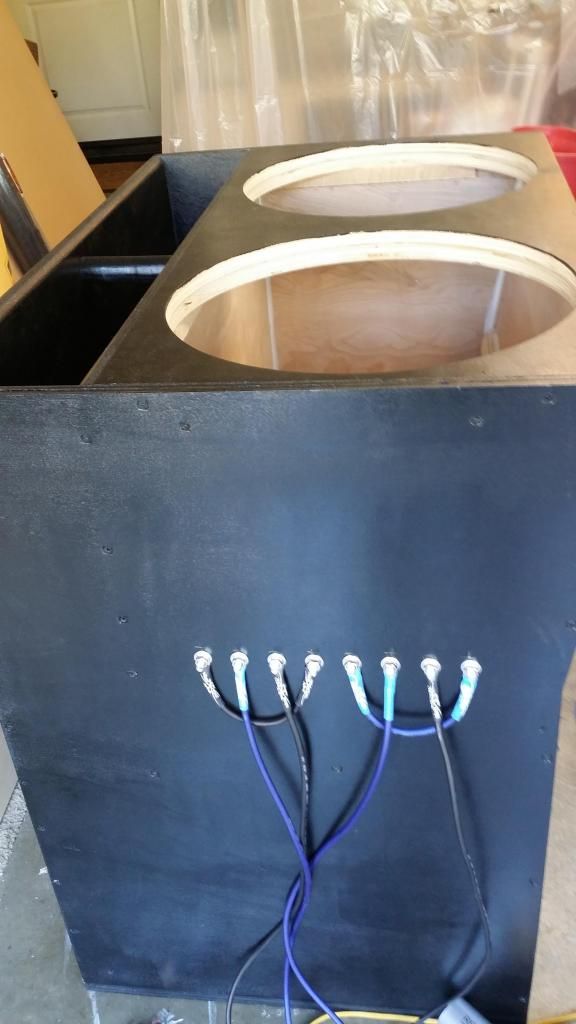 Getting this ***** in was a PITFA. Only powering them with hifonics but If i'm lucky, There will be an addictive audio 500.1 the fix comming in. If I cant get it then, WTB around for 4-5k amps hit me up! Definitely louder than all my previous setups and sounds amazing even on low power. Things barely move and its pretty nuts already. Wiring will be cleaned up after I get the big amp in, these hifonics are going straight to craigslist!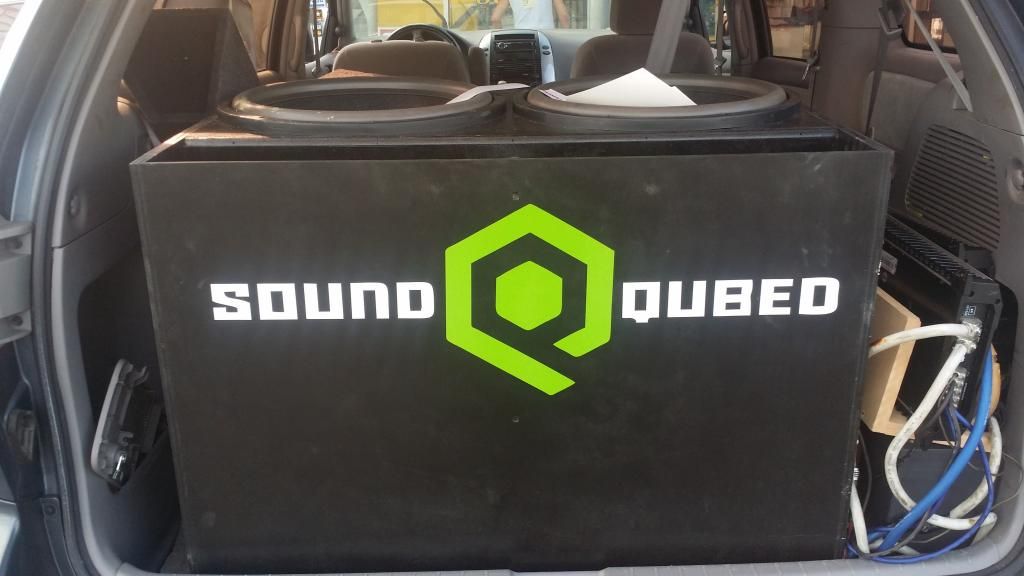 BIGGER POWER INCOMING SOON!
__________________
09 sienna B pillar 6th order with 4 team ascendant 18s on two taramps 15ks
320 amp singer alt, 6 group 31 agms in the back (battery revamp in the works)
80 prs, 3 way front with head unit + amp crossovers, massive ct 2 german silk tweets, pwx 10s in the doors, PRVs 6mr500 ndy in the kick on ct 500.2 to the pwx 10s, ppi 900.4 bridged to prvs, ppi 600.2 to the tweeters.