Picked up a killer deal on some Stereo Integrity HT15s a few months ago during one of the Sundown yard sales, so it's new build log time!
Ripped out the old shell so I could make it bigger and stronger. I only left the bottom mounting board because it's attached through the vehicle with a few bolts and there's no reason to re-do that part, just gonna build on top of it.
Base is going down. I'm going to squeeze every cubic inch out of this I can.
Had to make a few trips to the dump first to clear out old projects. I think I had a good 1-2" of sawdust on my front porch too, lol.
New underhood distribution center. The Neon regulates voltage via the ECU from the factory, which barely ever gives me 14+v unless it's freezing outside. I upgraded the stock alt to a Bosch 170A unit and used a transpo adjustable external regulator to fix that. (Note that the white ground wire coming from the grounding block is fixed now so it's not just barely held in).
I'm also completely sealing the roof. The sunroof was beyond useless and leaked water like crazy. The first step was to cut some sheet aluminum to size.
Getting the top and sides together. The entire enclosure will be double baffled at minimum. I used a combination of ply and MDF so you might see some different materials on some of the pieces.
Getting the roof up was a huge PITA. I used all kinds of braces and a jack to hold portions of it in place while I PL'ed and screwed it into place.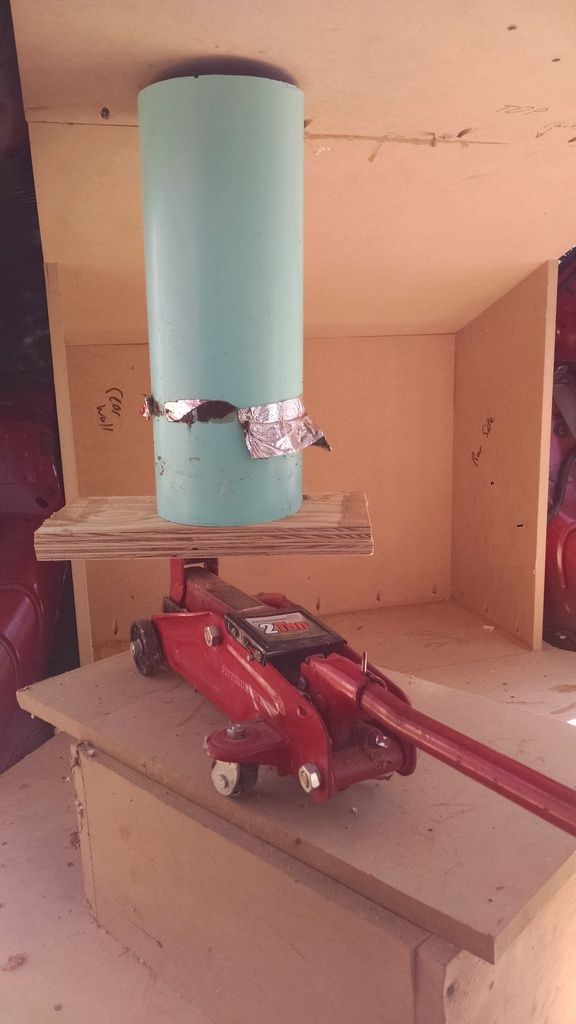 Taking the roof allllll the way to the windshield. There's a thick brace PL'ed to the roof that runs down the length of the enclosure from front to back and sprayfoam was used to fill every nook and cranny inbetween the roof metal and enclosure top.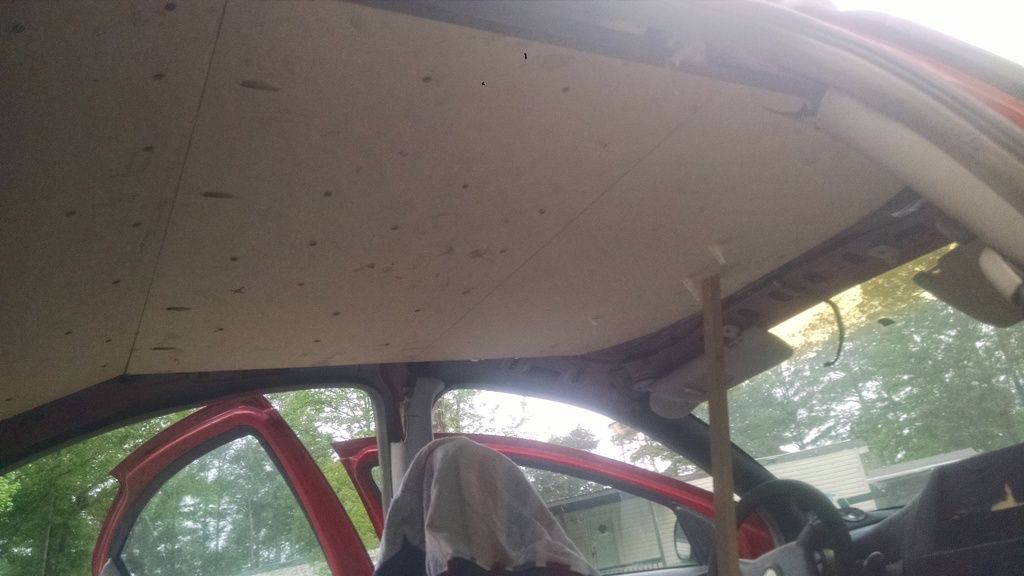 Using various fiberglass products to fill the roof top step so the roof is smooth. I'm trying to avoid pulling a Pioneer~Saturn and dumping 5 gallons of bondo on top.
More pieces being added to the shell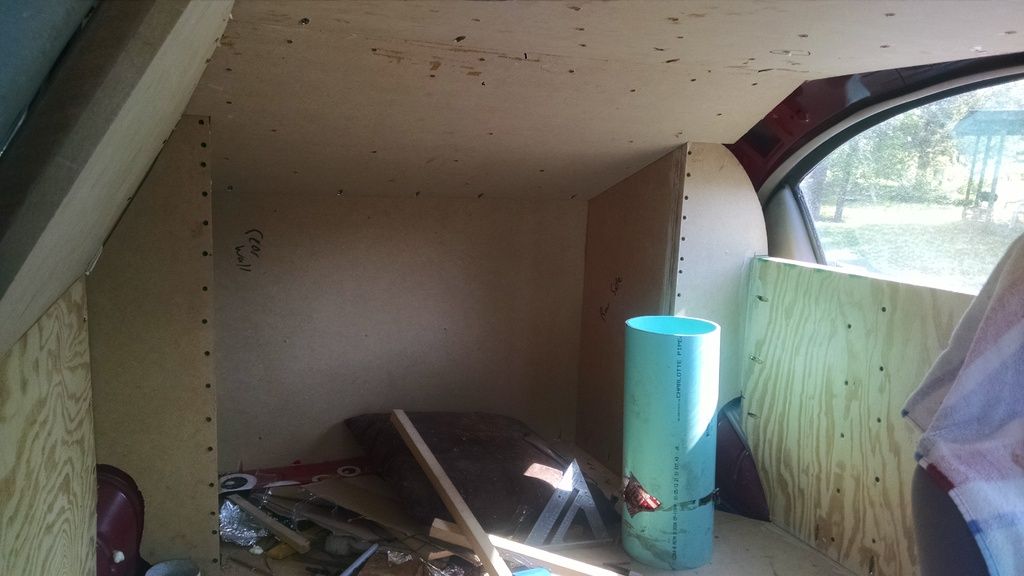 Here's another look at the left part of the above picture where the wall edge meets the b-pillar. Every. Square. Inch.
Glassing the seams. I got a 150yd roll of 3" wide cloth on ebay for $15. Score! Each seam piece was measured, precut, and labeled so I knew where they went before I glassed them in.
Starting to get baffle placement worked out. I'm going to try both a 4th and a series 6th to see what I like better. More to come of this including frequency response measurements and subjective impressions.