Ok, hopefully i won't get as much hate here. This forum seams much nicer.
If you live in or near the Springfield Illinois area, let me know!
I just wanted to try something different. Hopefully you guys enjoy reading this.
My car doesn't like all these builds..
Here was my last setup with my DD Z and Banda 7k. It was ugly, but loud as hell
Amps were between the seats.
Teardown: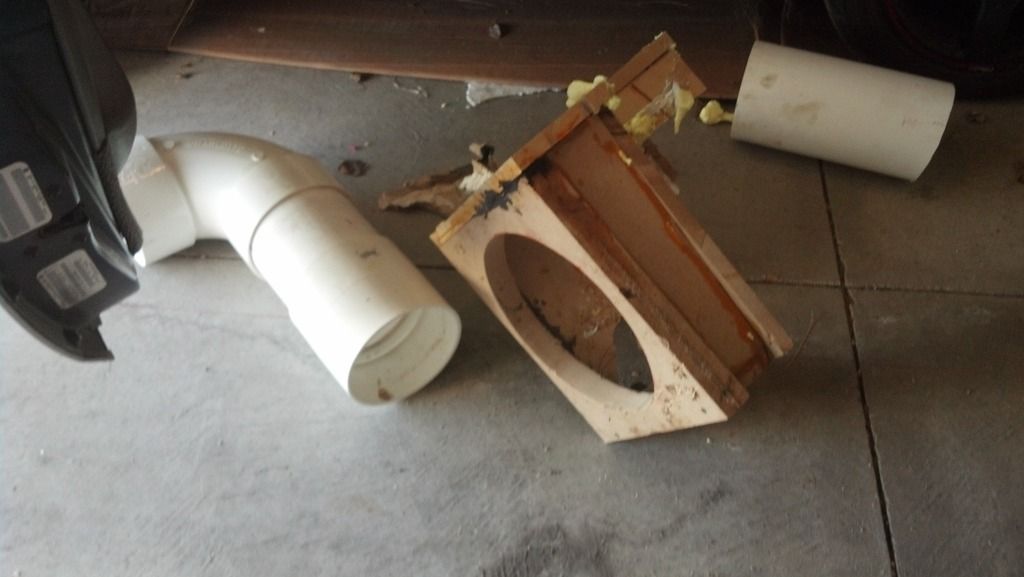 Current gear: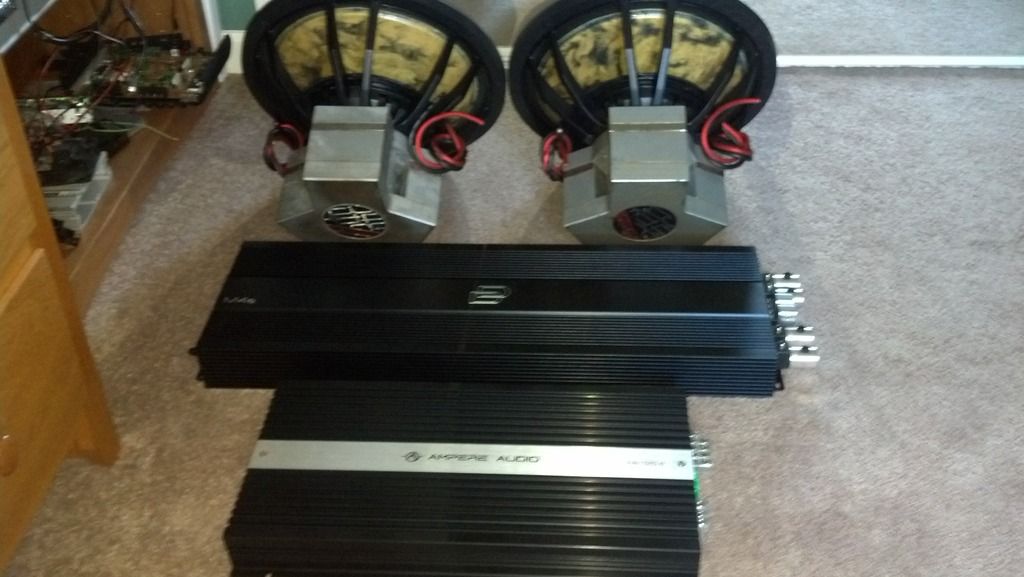 Fi Btl N3's with DD composite cones & dust caps built by Tantric. Thanks Jim!
Relocated headunit to driver's side: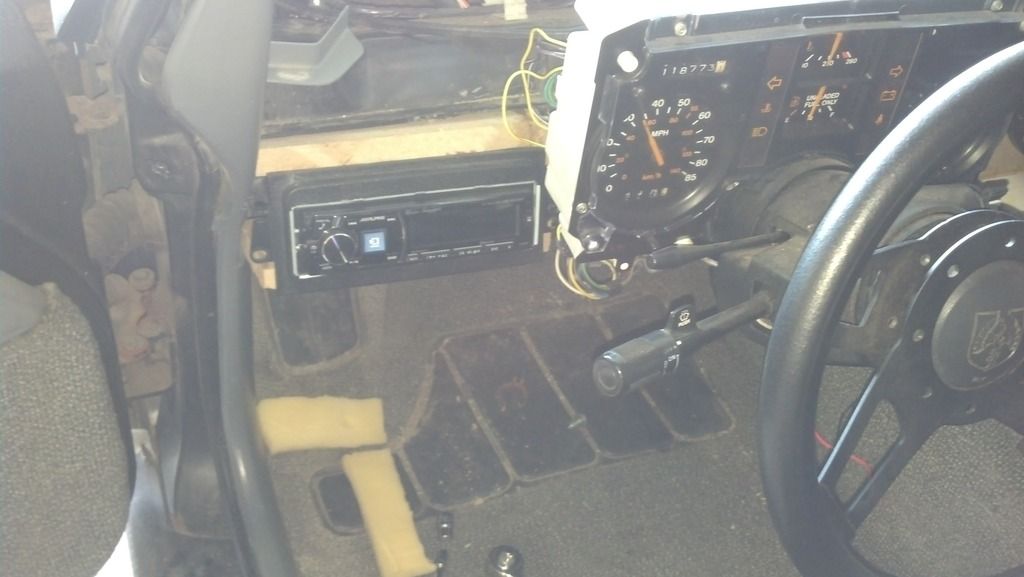 Five group 49 Exide AGM's floating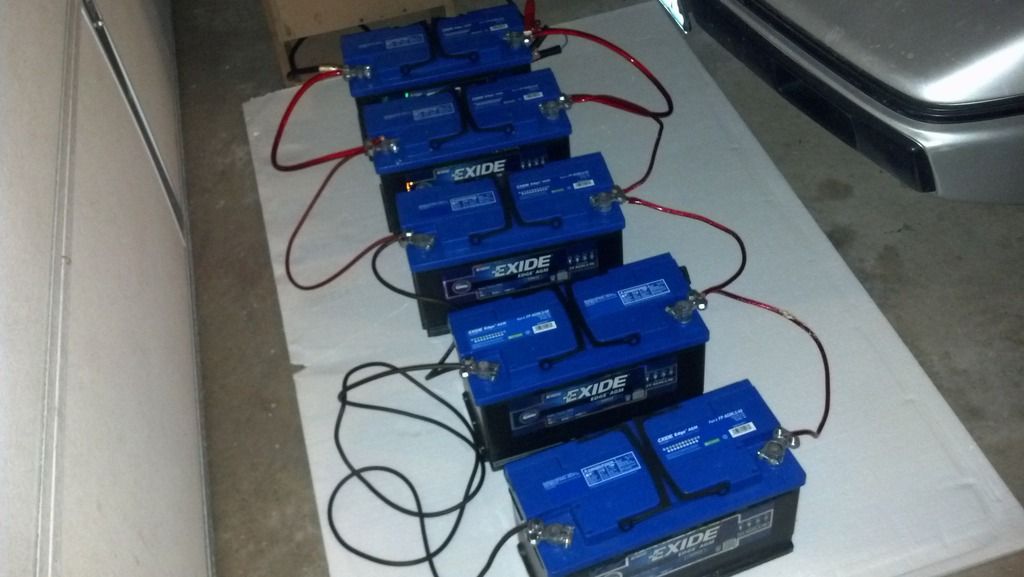 300 pounds of battery just chillin'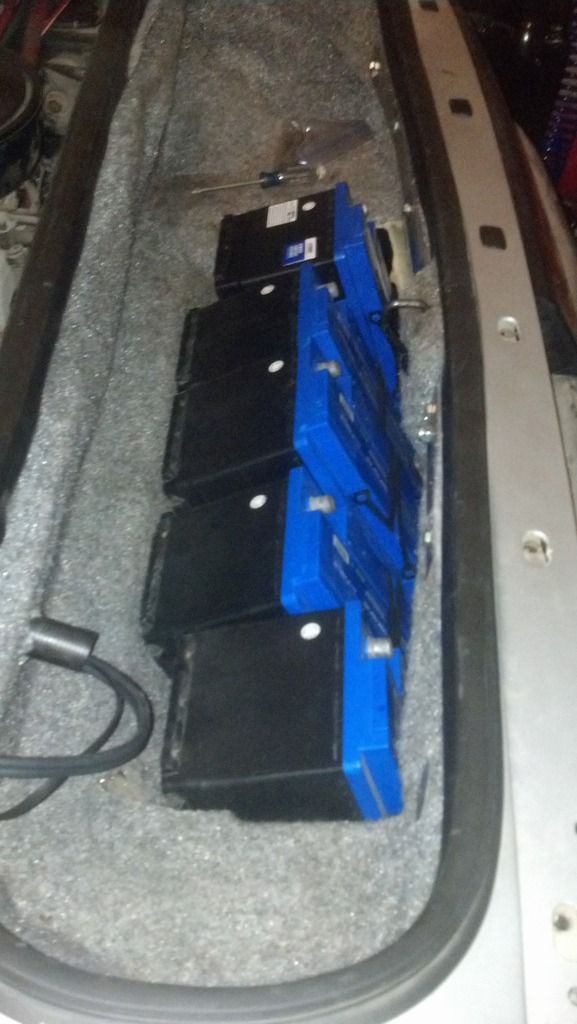 Batteries all hooked up
Got my new Ampere 125.4 in
M4a with lots of furrrrrr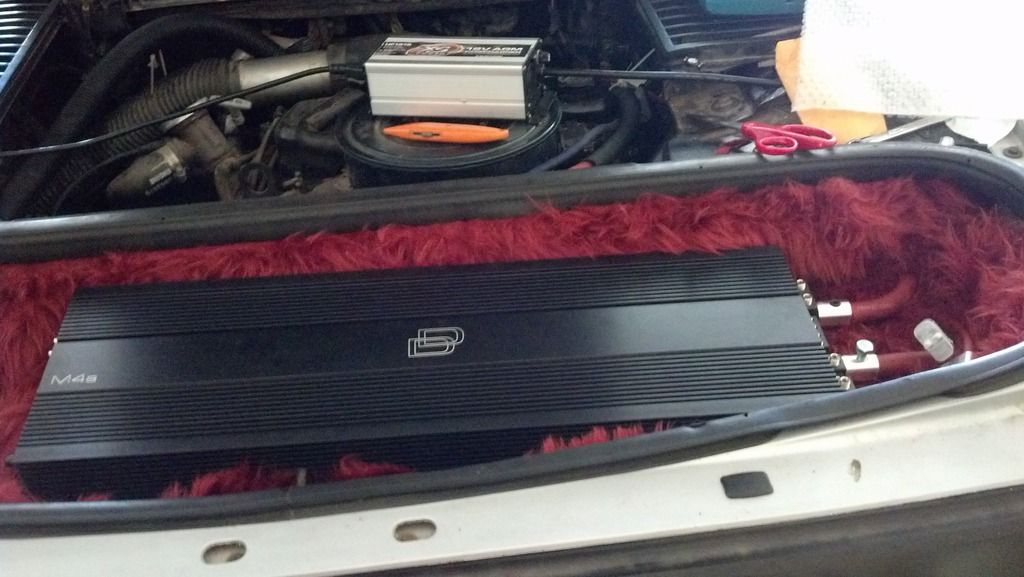 Subs were mounted in infinite baffle. the baffle was two layers of .75 MDF solid, but not pretty. All surfaces were coated in Polyester resin:
View from the driver's side:
Special thanks to Jeff for the 3D printed Fi decal!!
Got some Crescendo tweets and a bunch of Sundown Neopro 8's from the yardsale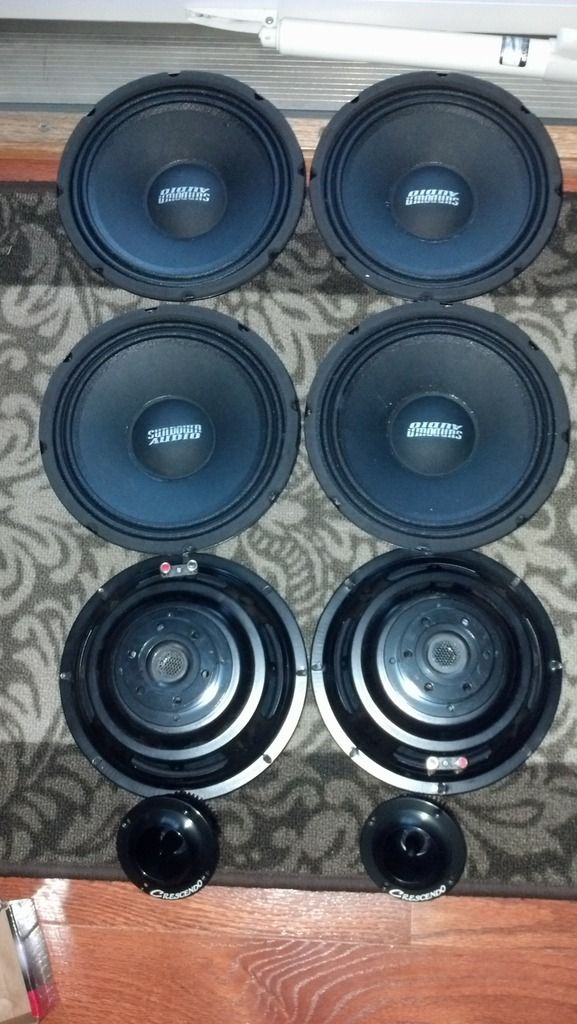 Hopefully getting started on door pods tomorrow
I've got 10 gallons of Polyester resin for fiberglass and a bunch of red dye for it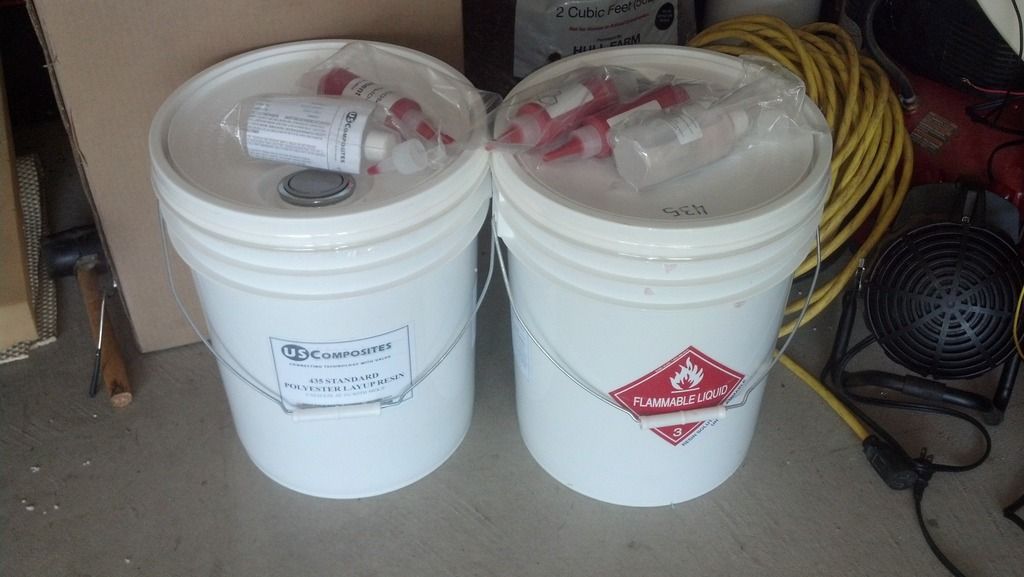 Took subs out and will be starting on a ported box. Not sure if I'm going to try and salvage the baffle. the box will be covered in the same kind of red shag fur I used around my m4a in the trunk.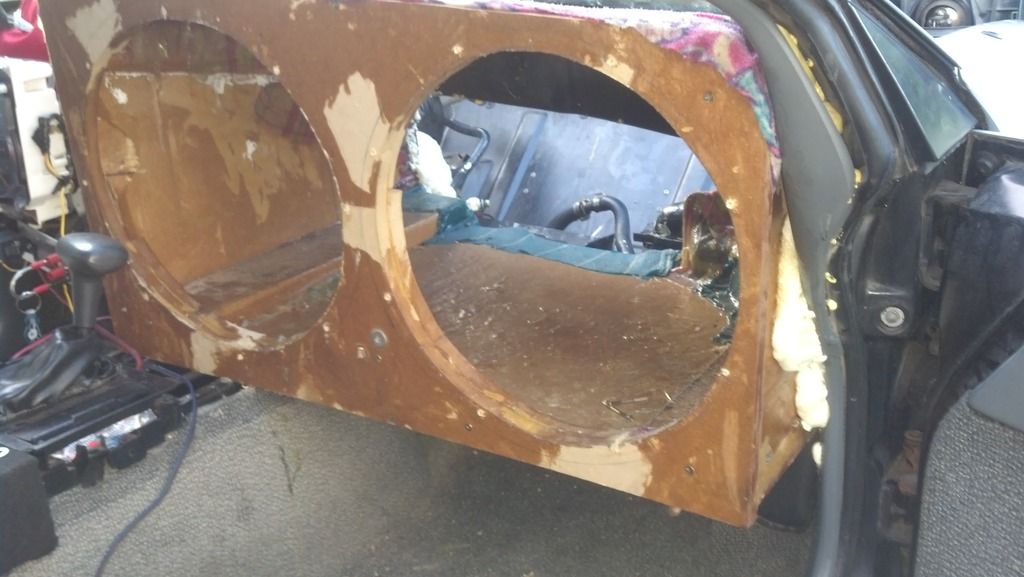 View from the front trunk:
M4a and amp rack is out. Batteries are covered right now to prevent loose tools from grounding my + bus bar: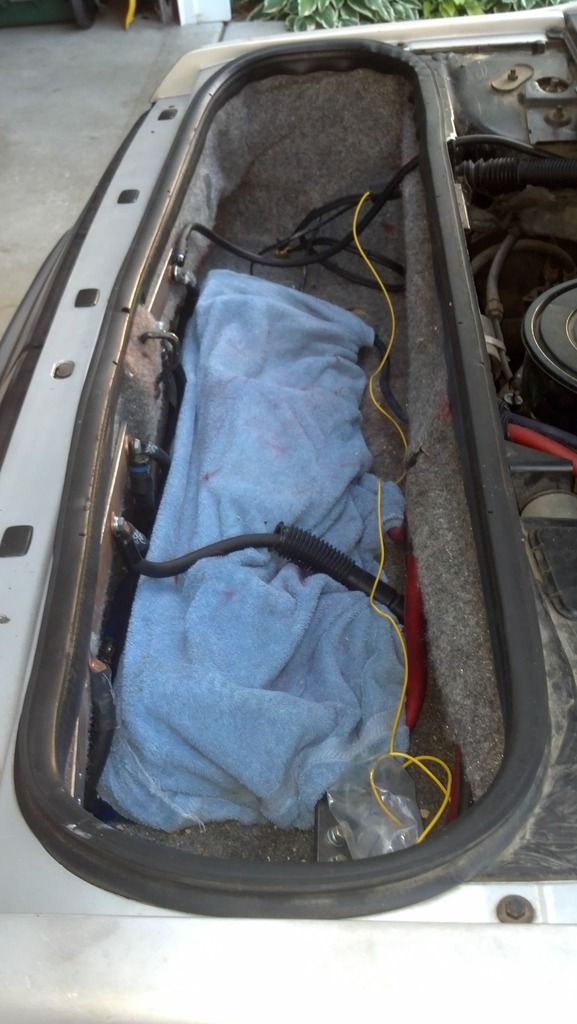 Subs and amp are all in my room currently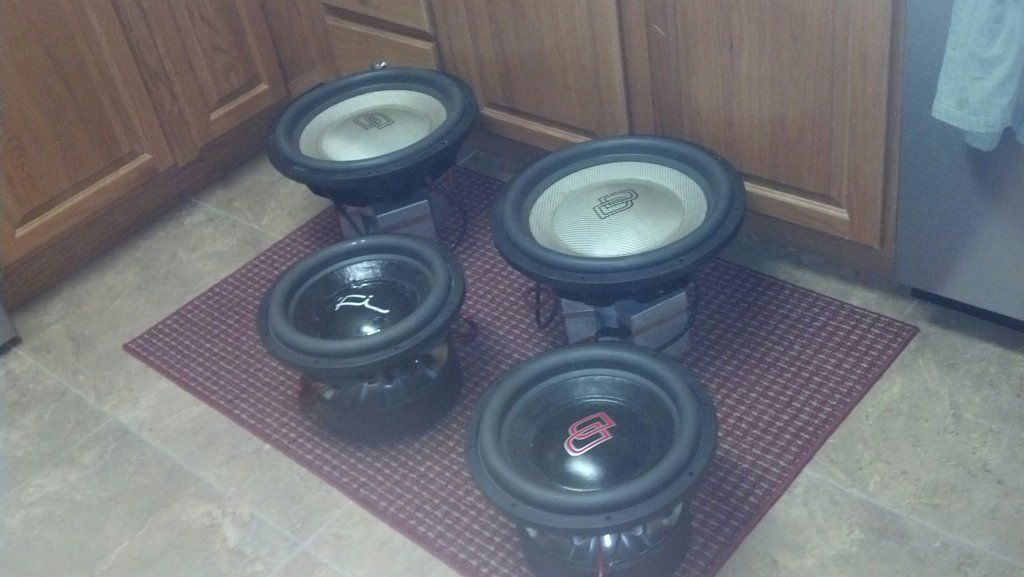 200 feet of SHCA 2/0 OFC. I will be moving my sub amp to the roof of my car (on the inside, haha) and will be doing 10 runs of + and -. It is comparable to welding wire 4/0.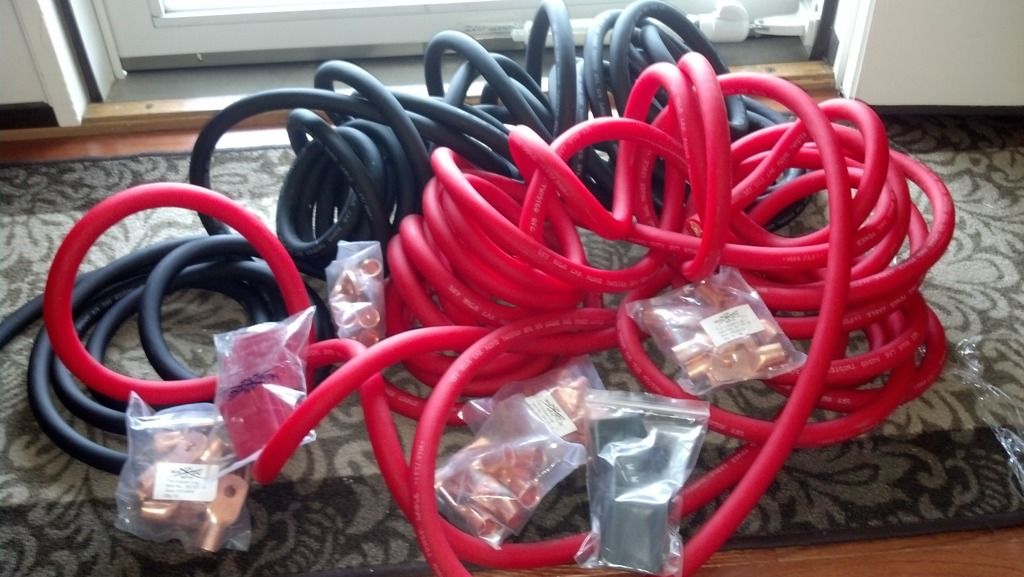 Few lugs too: