Got the box built this last weekend and got the subs in and a few videos, no progress pics
was too busy working on everything to take the time to wash my hands to take pics.
sub amp: RD D9 on preorder (currently running a kx 2500.1)
Subs: 2 CD omega 18's
HU: 880-prs
highs: Mach 5 mids with peerless tweets
highs amps: sundown 100.4 and 100.2
In a 4th order bandpass designed by sonic, might get some roll on bed liner or just paint it black, idk. It's at the window line on my camper shell.
will be working on a center console amp rack and then going on a two week vacation to panama city beach FL so I wont have any progress after a couple days.
anyways...on to some pics...
pics
Where's the subs?(pic of underneath the seat)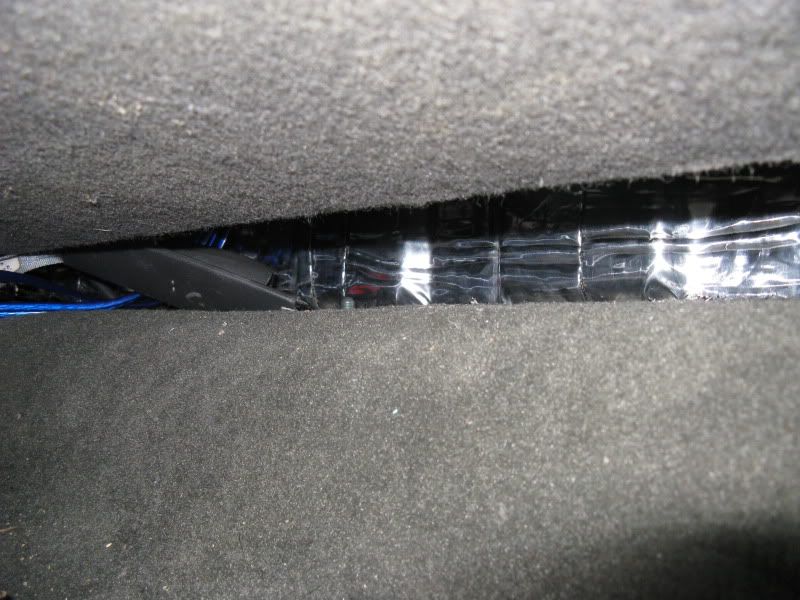 Thares the subs...(or the box at least...you can't see the subs from any angle)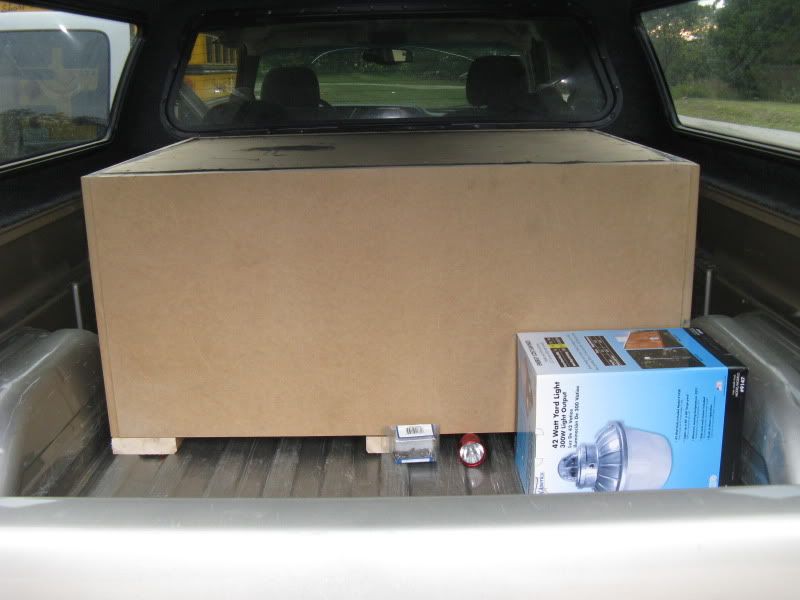 Where most of the batteries are going(anywhere from 3-5)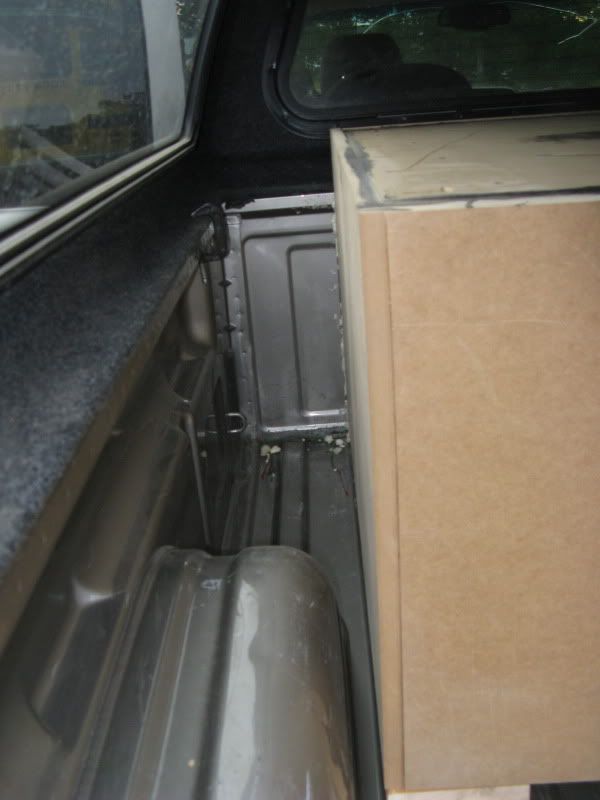 Some excess expanding foam I cut off...got that crap in my hair so I had to get a haircut. Might end up putting some batteries here too.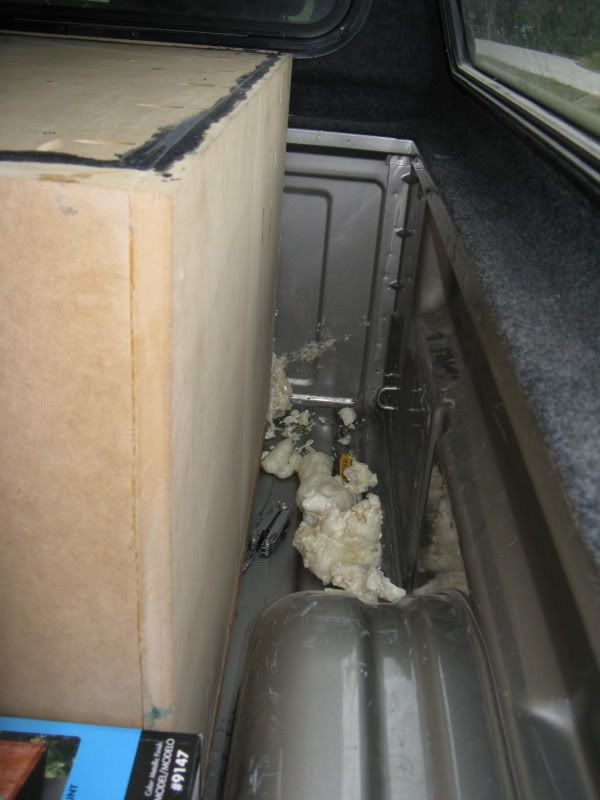 My current "amp rack" lol...just to get me by...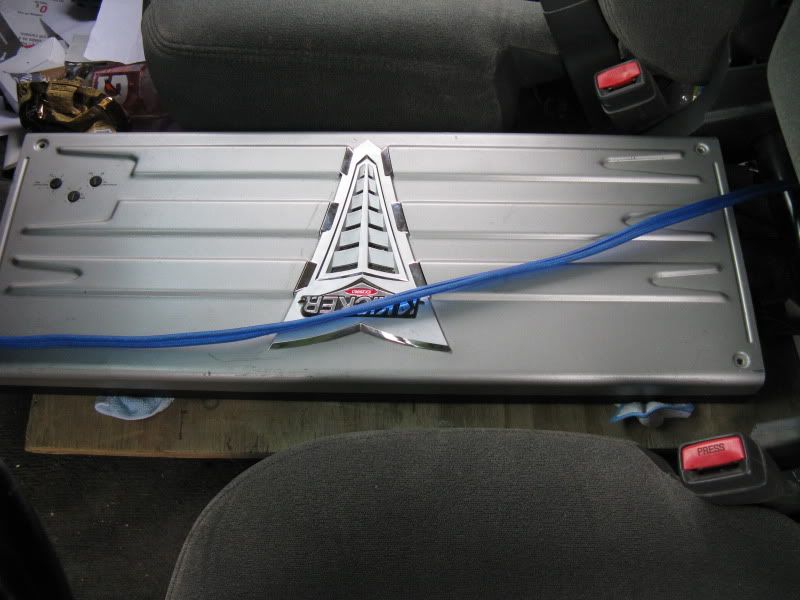 300 amp EA alt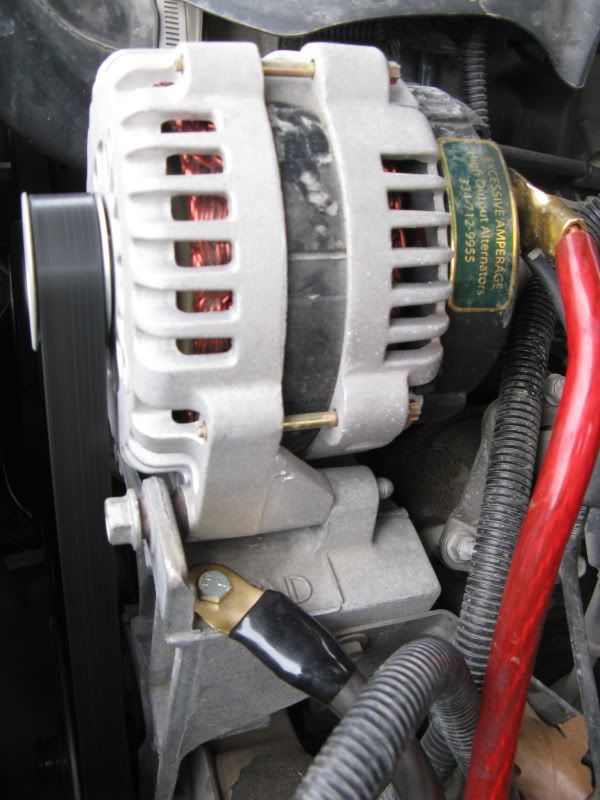 on it's way to the back
going to this...
My baffle I made for my rear speakers
And the ones for the front door, only place I could find to add more speakors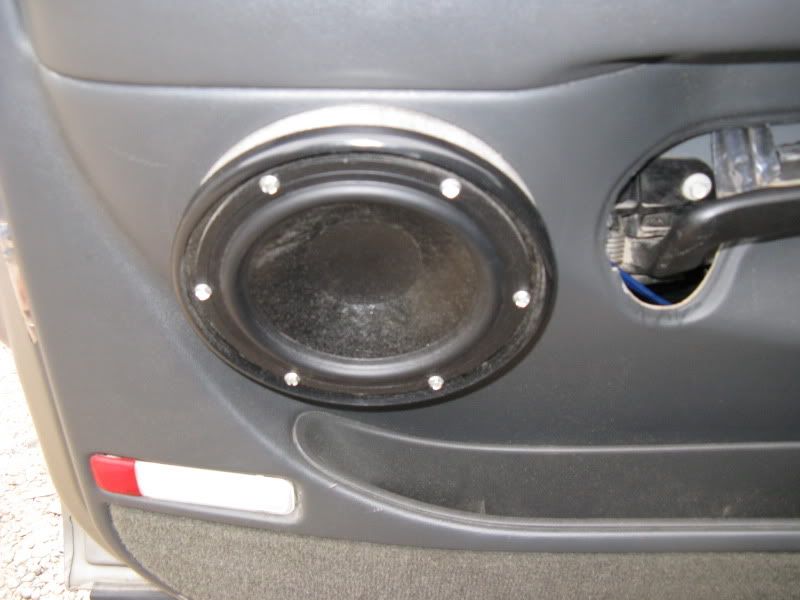 What happens when you don't mark where the edge of the door is when you deaden...
Need to put my scuff plates back on...and vacuum...
anybody know what the hell this is? and if I can fill it with glue or something? it just buzzes in my ear when the bass hits...I am assuming it's something for onstar? but my truck doesn't have onstar so idk.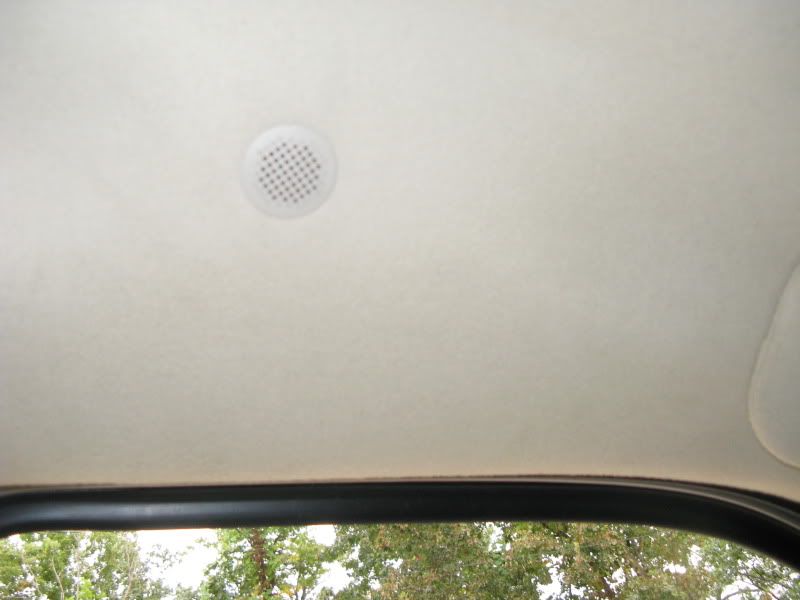 __________________
sub amp: RD D9 on preorder
Subs: 2 CD omega 18's
HU: 880-prs
highs: Mach 5 mids with peerless tweets
highs amps: sundown 100.4 and 100.2