THIS IS MY REVIEW FOR A FREE DOOR PACK OF
SECOND SKIN AUDIO
DAMP PRO I WON & SPL TILES I PURCHASED!
First off let me say a big thanks to ANT from
Second Skin Audio
.
I had a major issue with my back wall moving and making noise, was very annoying and needed to be fixed. I had not had a chance to ever use
Second Skin
before and really wanted to give it a shot with all the reviews and compliments I had seen about their product.
Products used Damp Pro, SPL Tiles, Edead 45;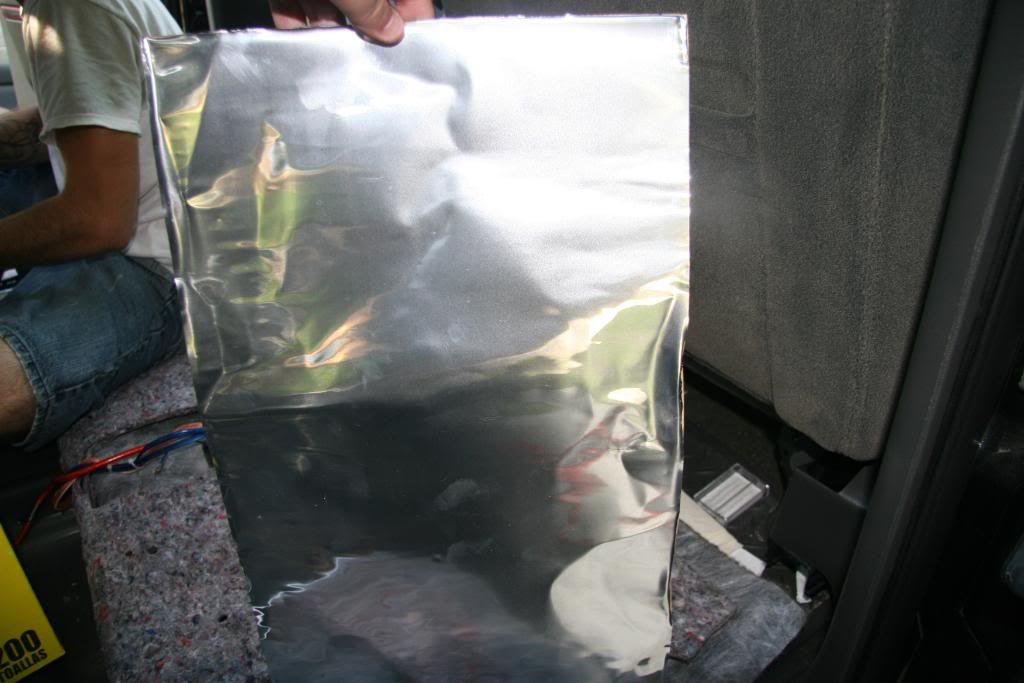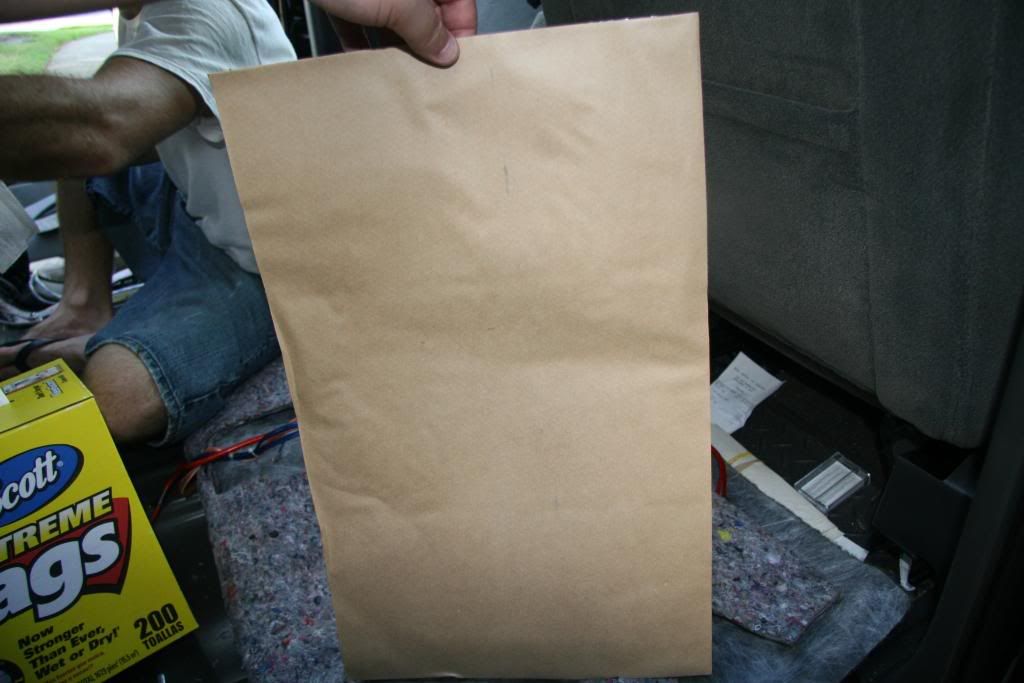 The first photo is of the area to have the damp pro and the spl tiles to be installed.. In the back wall there is a ridge and I was able to take the SPL tile and form it to the shape. Then I just pulled the back off and it kept the shape I just made very well due to the foil being so thick. It looks like a sheet aluminum with sticky stuff on it, is the best way I can describe?
I started on the back wall at the top. Due to the top being a bit weaker I used 10 SPL tiles across there very top (6 full sheets and 3 cut in half across). I must say I thought the SPL tiles would be a pain to cut but I was actually able to cut them with a pair of scissors.
Got a little messy on the fingers with the damp pro. On a scale of 1 to 10, messy wise maybe a 4 where fat mat was maybe a 2. But the Damp Pro is MUCH more sticky so it's worth it.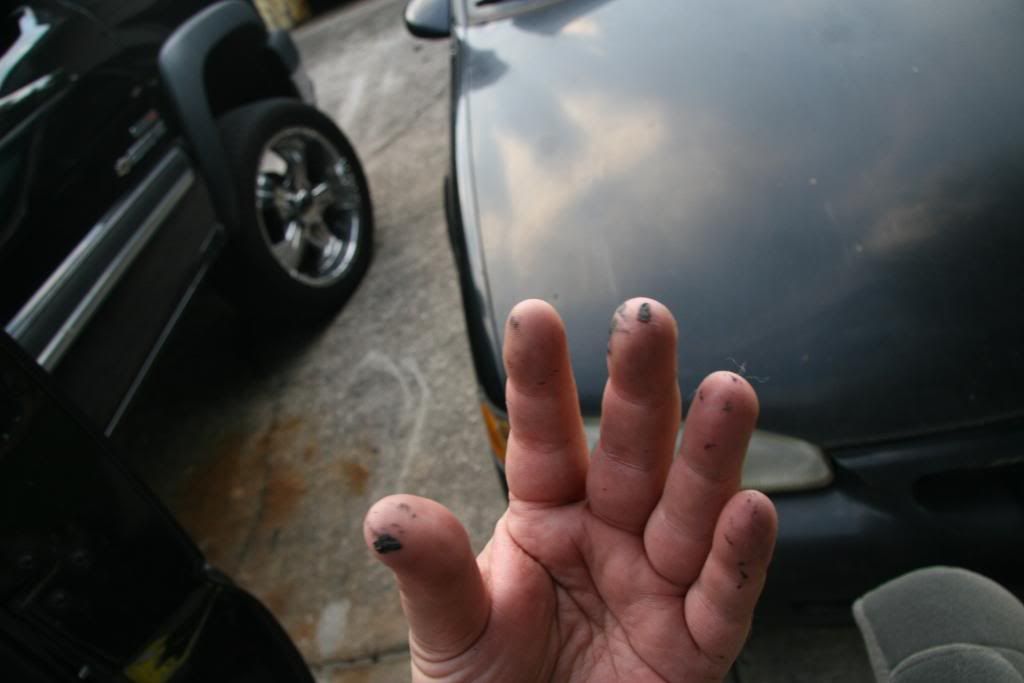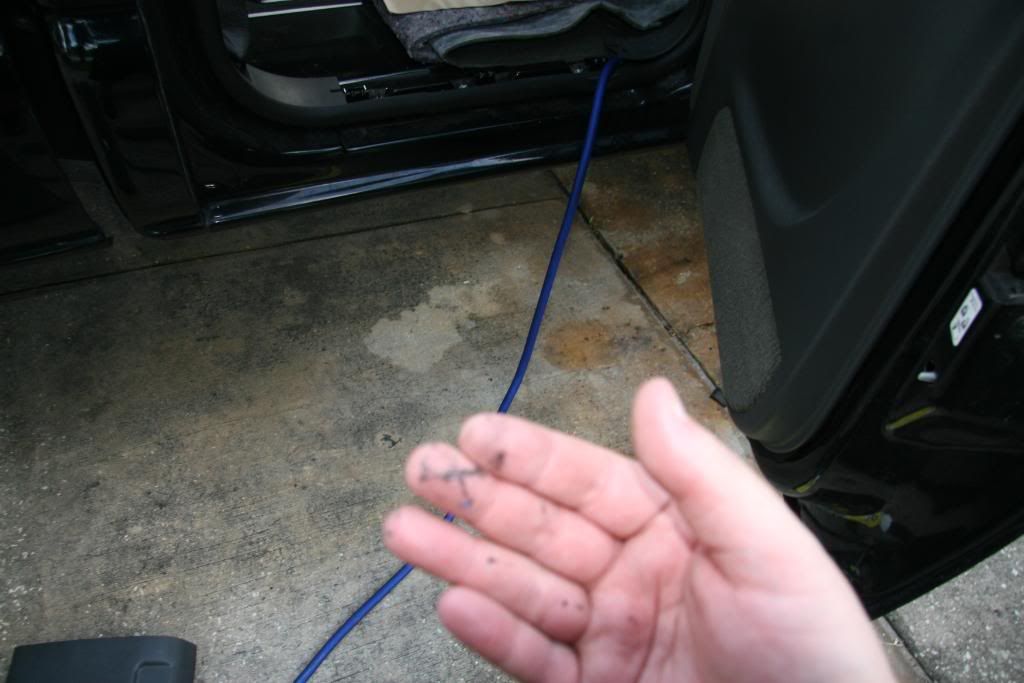 Next is the Damp Pro on the main wall. This is kind of a pain as it has a lot of "humps" in the back wall and has to bend like 2 different ways.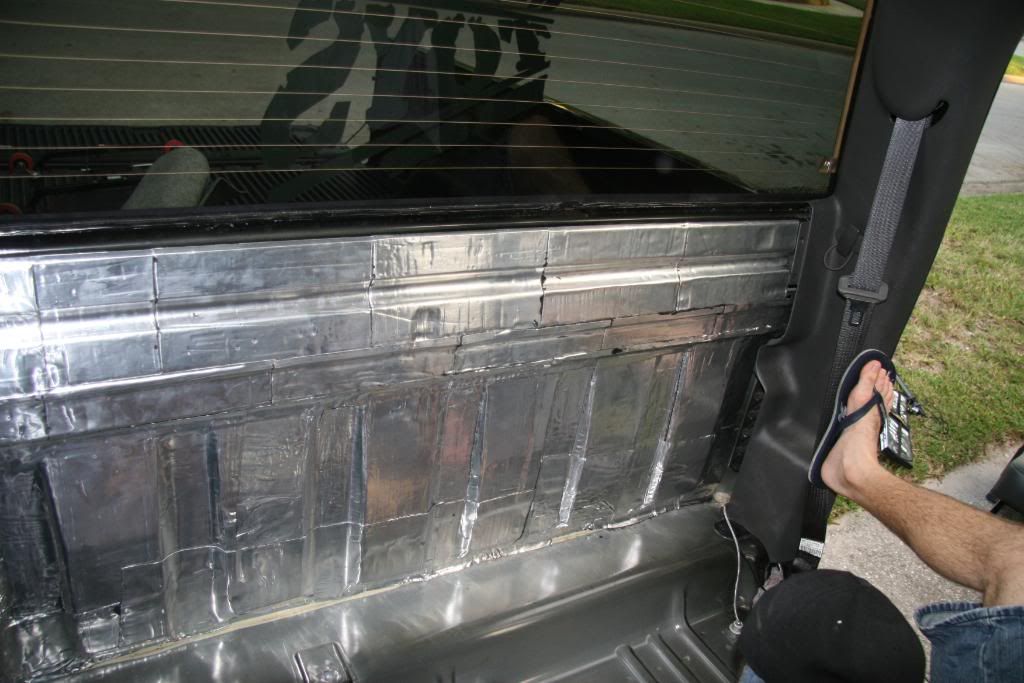 Then on the floor there we laid it down. It took 3 sheets to do this and that is the end of my Damp Pro.
Next is the floor under the 1/3 seat and where the false floor will be put in and box on top of that. Unfortunately, I did not have the money for Damp Pro but found a deal on Edead 45 mil. I must say this stuff feels funny. It's not a foil, it's like a plastic on the bottom that you peel off and the top "looks like" foil. I think its foil colored plastic? Cheap. But I got it cheap so I thought I would put it down on the floor since it can't slide down or fall off. Since it's SO thin I will have to cover it with Edead V3 paint on deadener tomorrow. So Edead = 2x the work.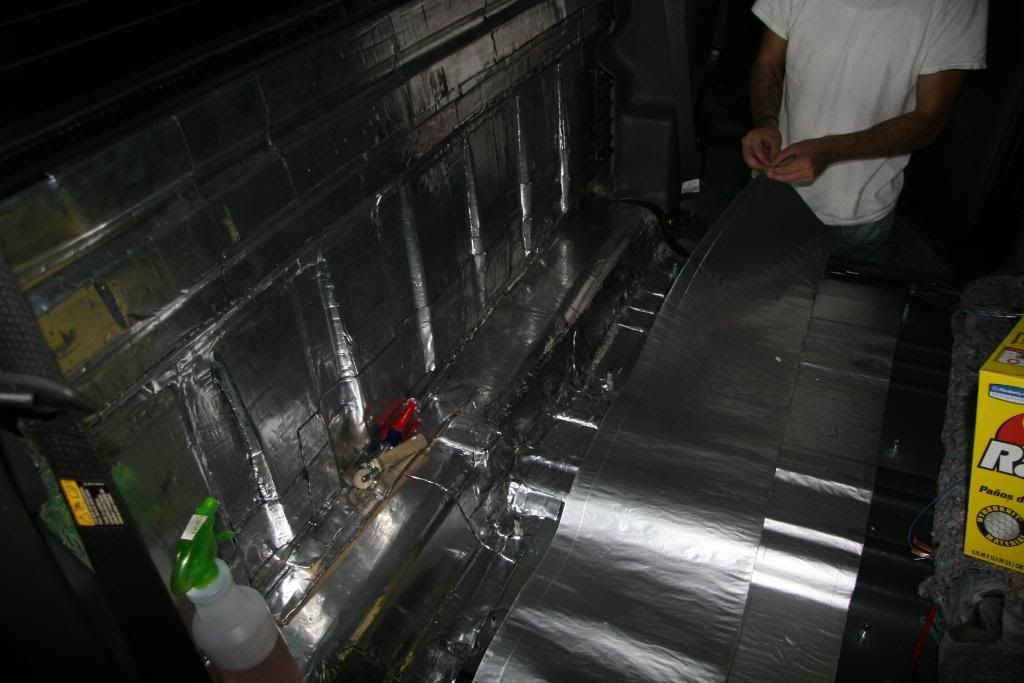 So here is the finished product for tonight. All Second Skin is installed plus about 15' of Edead 45. The back wall will have a 2x4 run across and MDF on top of that screwed down on the back wall covered in Edead V3 and carpet to help brace the wall a bit. I will also be putting tennis balls between the back wall and the beed to reinforce it a bit more, about 3 of them across the back.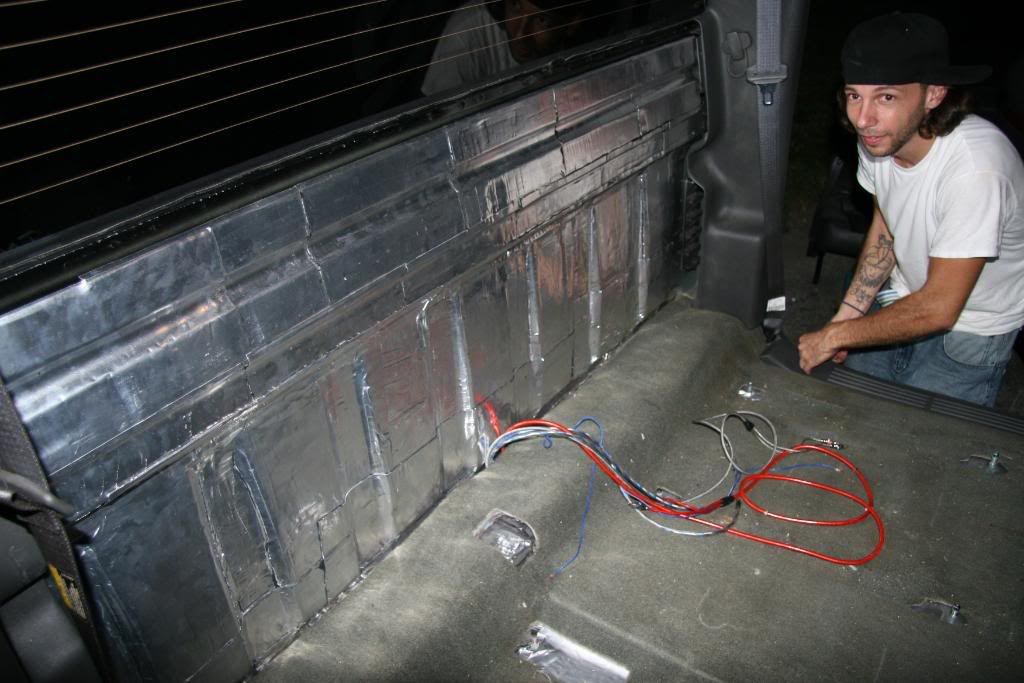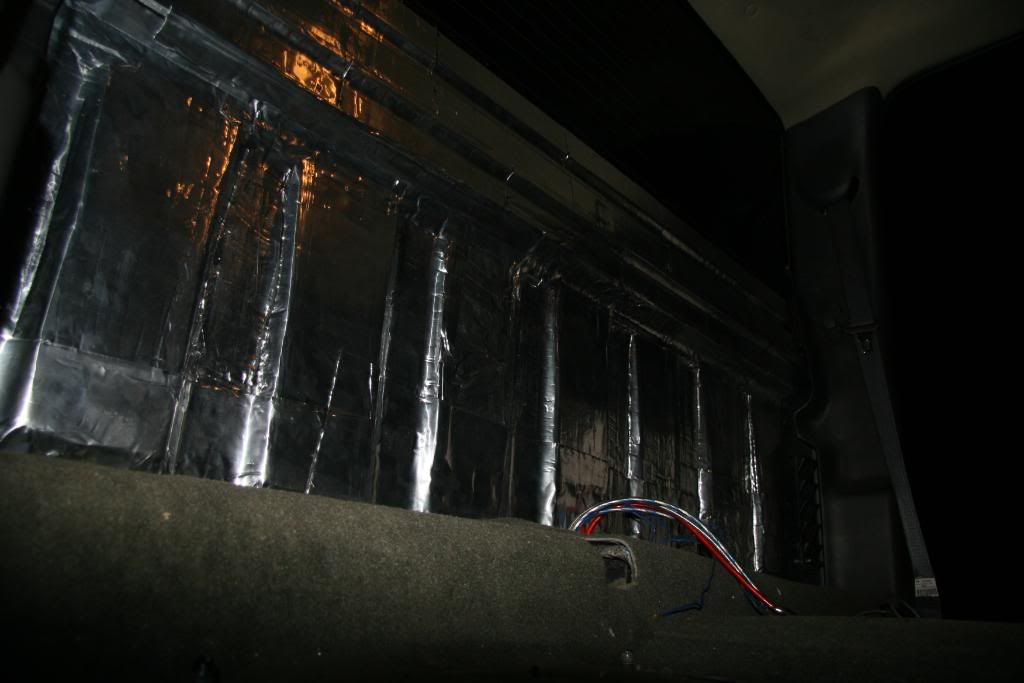 System to be installed:
Memphis 4k
Tru to3.150.4
2 Prototype Sundown Nightshade 12"s.
Box 2.75 cubes each tuned to 40 hz.
4 DD 6.5's for the doors 4 tweeters in front door.


If I was to rate the Damp Pro I would give it a solid 9.5/10 or A+
If I was to rate the SPL TILES I would give it a solid 8.5/10 or A
Reason for ratings.
Damp pro is the best stuff I have ever used. Very good.
SPL Tiles I have 2 issues with. 1. It's really small it needs to be available in bigger sheets. 2. It's a bit sticky to the hands, but I am not complaining as I would rather it be super sticky.