Vehicle; 2005 Chevy 2500HD 4 Door
Head Unit; Pioneer AVIC Z2
Mids & Highs AMP; Tru TO3.150.4 with SQ upgrade running active.
Mid; DD 6.5 in doors 4 total.
Tweeters; MBQ in doors 4 total.
Bass processor; SoundStream BX-15 ( not sure about this yet but is installed. )
Sub Amp; Memphis 16-MCD4KW
Subs; Sundown Nightshade 12" D1 wired to 1 ohm .8 at amp.
Box 2.75 cubs 3 4" areo ports tuned to 40hz.
High Output 250amp alt.
Big 3 all done adding more 1/0 very soon thanks to shok.
Battery lets not talk about that right now, see photo store.
First I would like to say thank you to a few people.
Ant at
Second Skin Audio
for Damp Pro and SPL tiles to help me get this going. Great guy.
Jacob at
Sundown Audio
CJ407
for helping me install my system in the hot fl sun all for beer and a gallon and 1/3 of edead..
Now on to the fun part the phots, I will give a little caption to explain along the way.
So lets get going..
Day one. Lets start of with a great photo of CJ cleaning my problem chiled back wall to apply
Second Skin SPL tiles and Damp Pro
.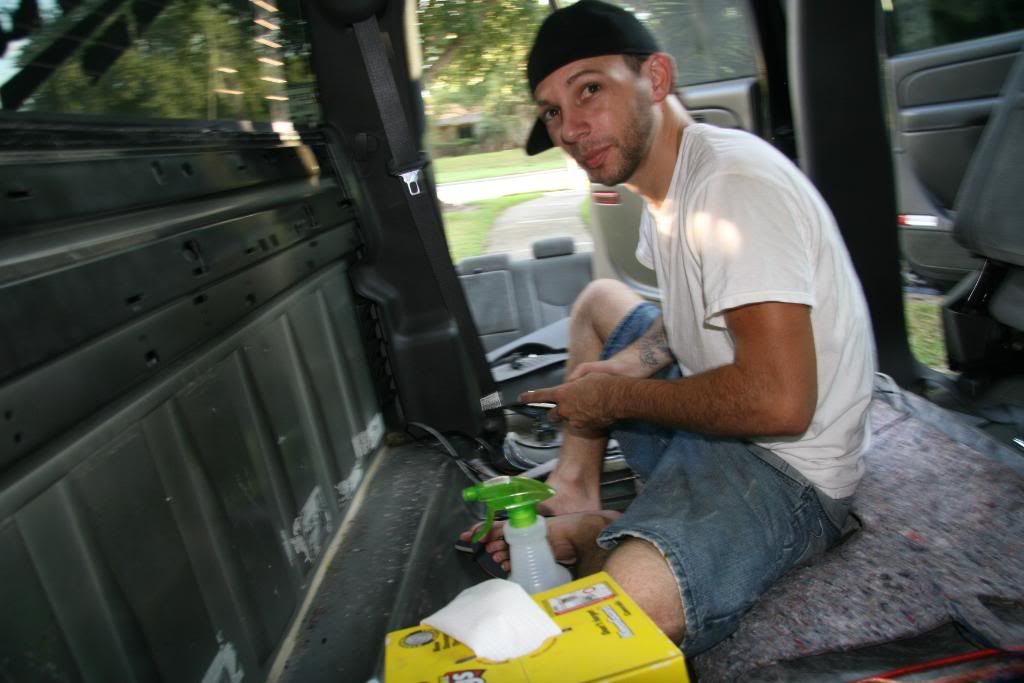 All clean moving on..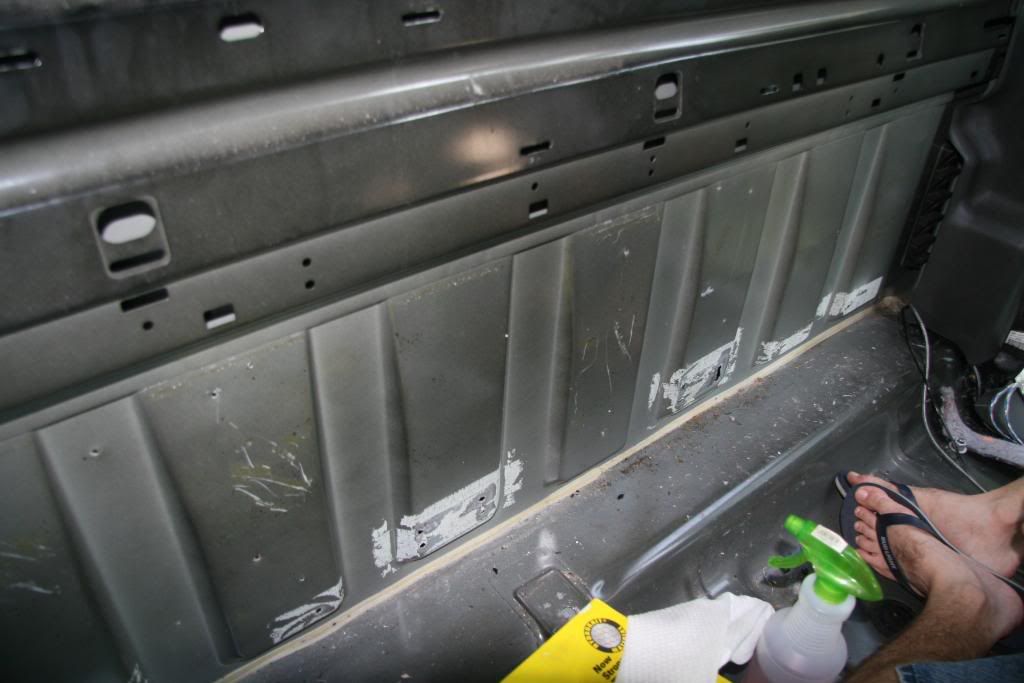 Let me say these SPL tiles total rock see me recent second skin review for more info.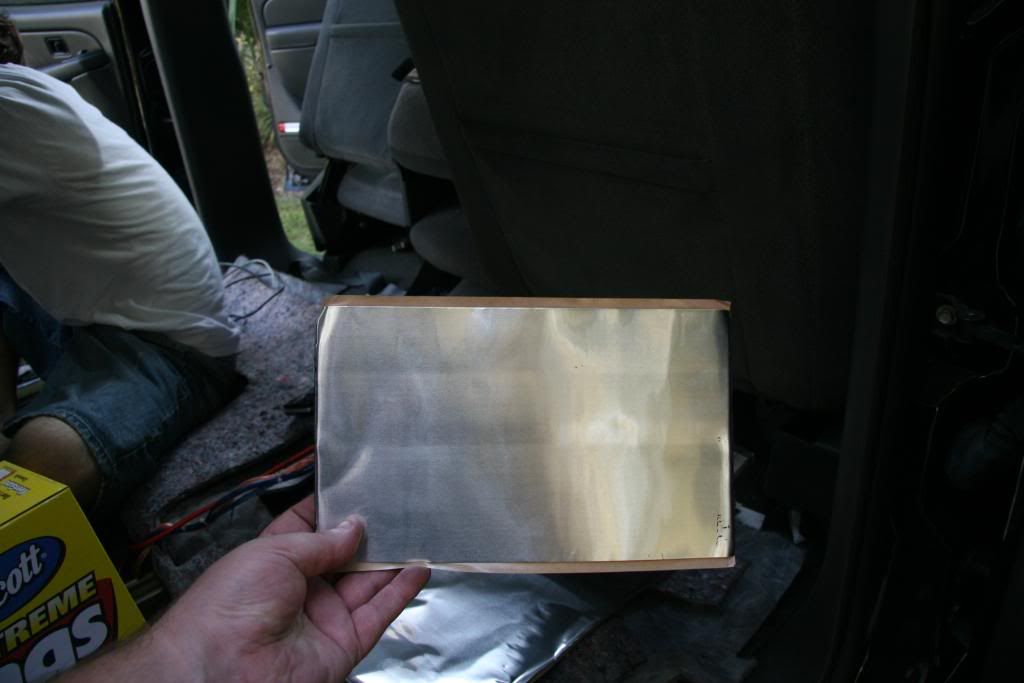 Damp pro another great product from
Second skin audio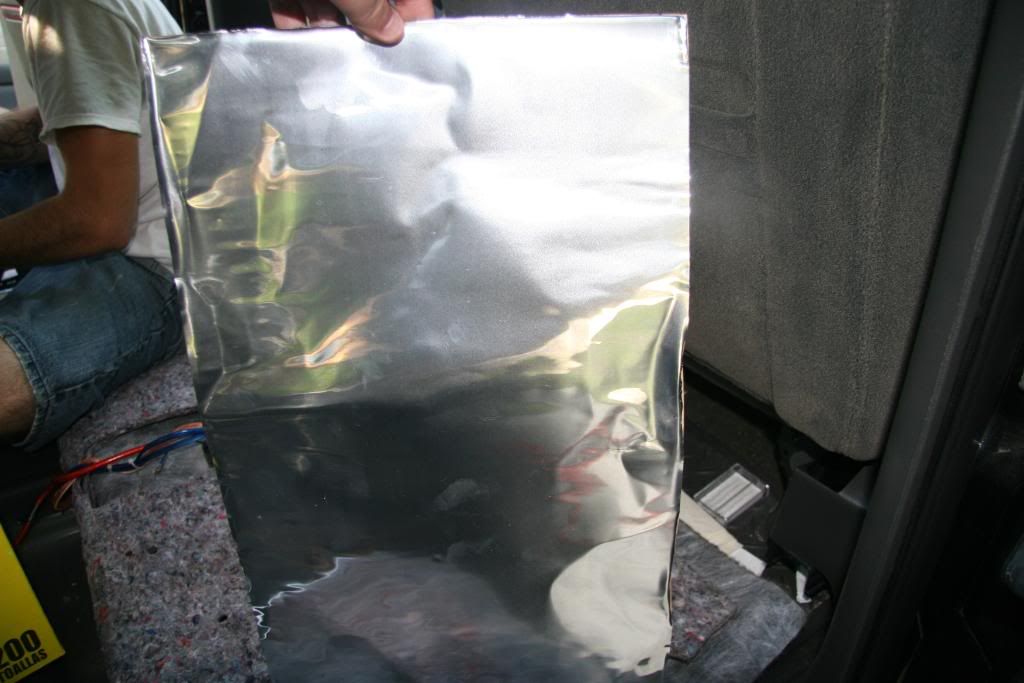 Little messy.. Not bad washed right off.
Ok the worse part we applied SPL tiles to the EXTREME.. More on this later.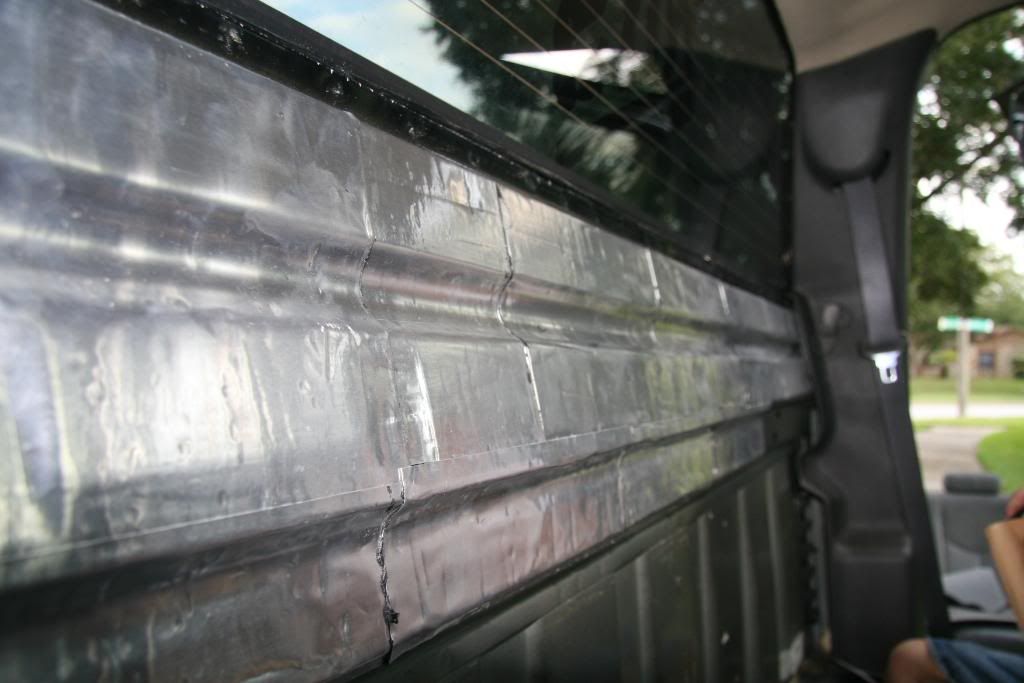 Damp pro on below the SPL tiles that was fun..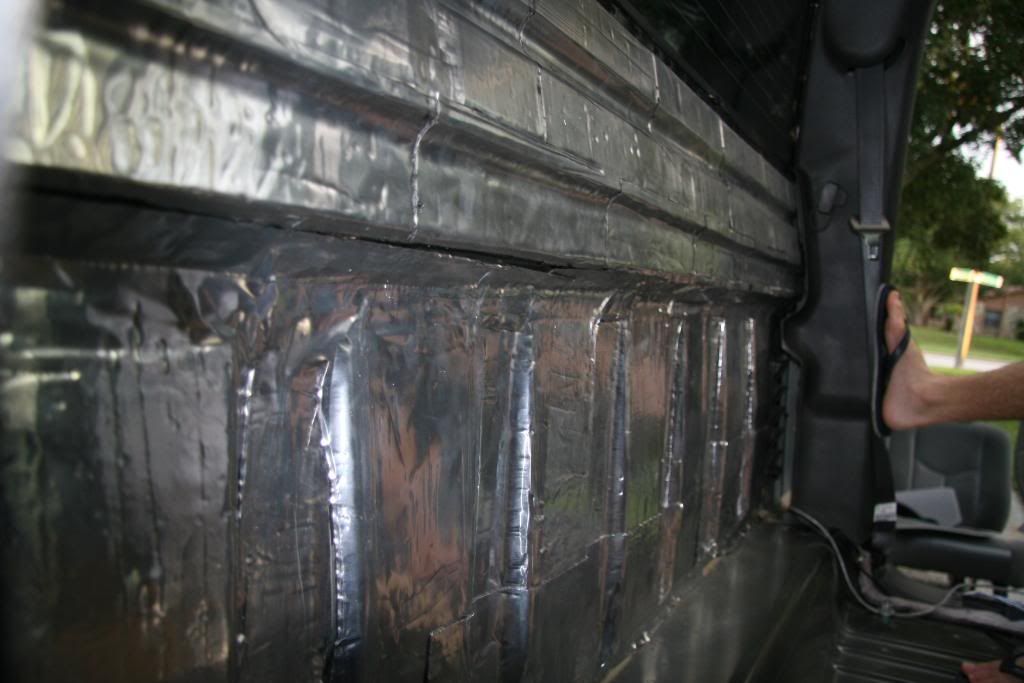 Added the rest of my damp pro at the bottom of the wall there.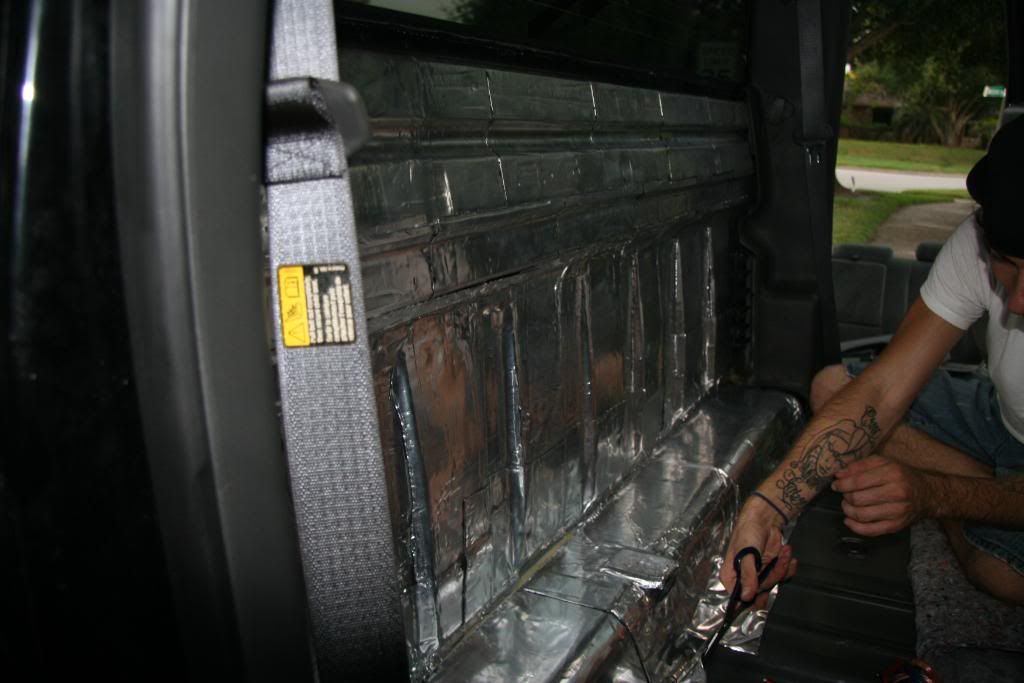 So on to the floor. First of let me tell you NEVER EVER BUY EDEAD 45 MIL. TOTAL WASTE OF MONEY. Read my Second Skin review for more info.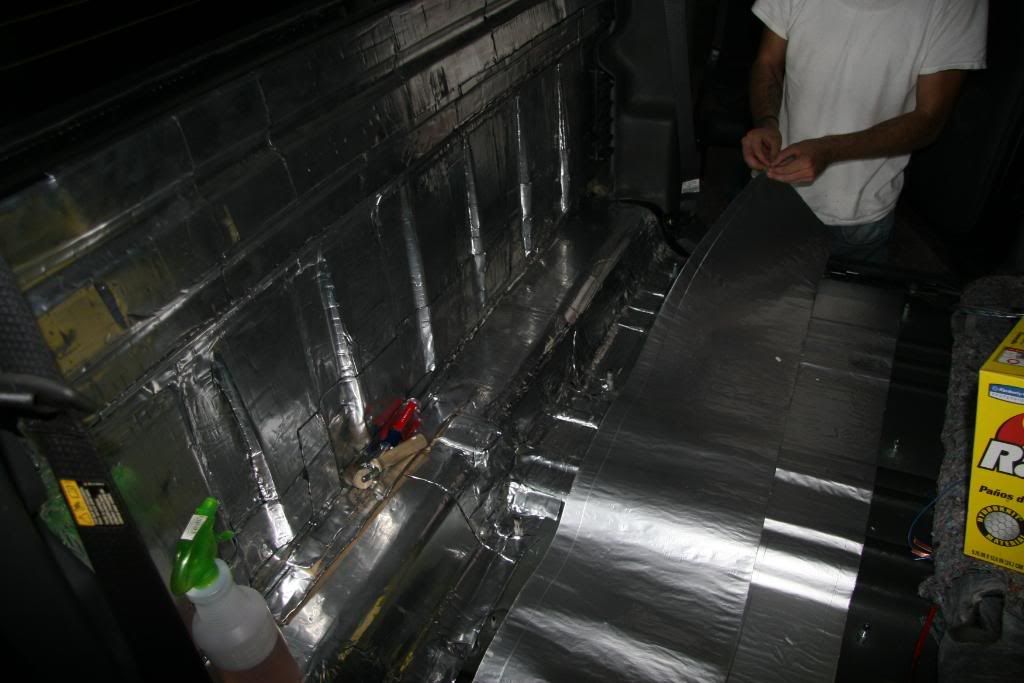 Done for the night, Second Skin Damp Pro Done, Second Skin SPL Tiles Done, Edead 45 mil done.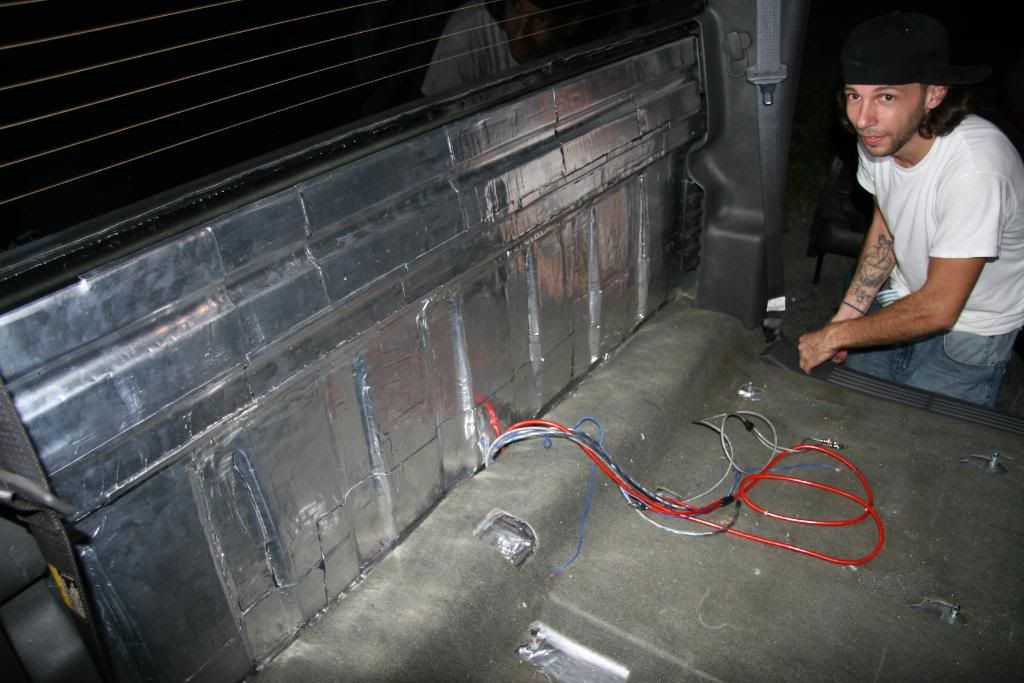 Ok we put edead v3 on top of all second skin and edead and part of the floor. 2x4 to help brace my back wall.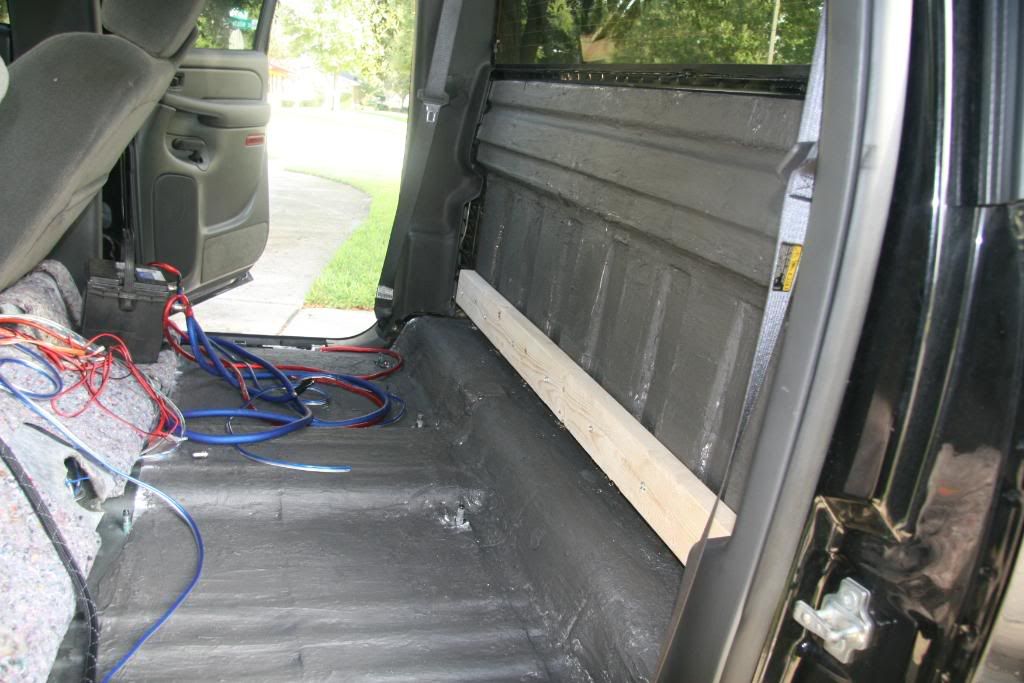 Was not happy with one so added another.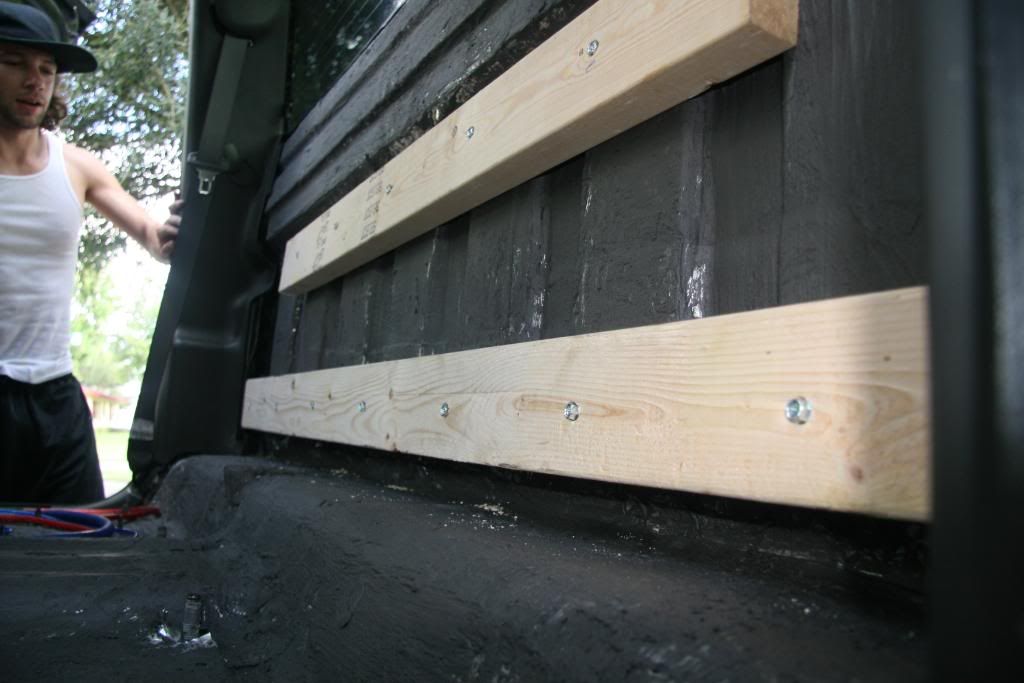 Back wall going in it's to the floor notice any thing missing?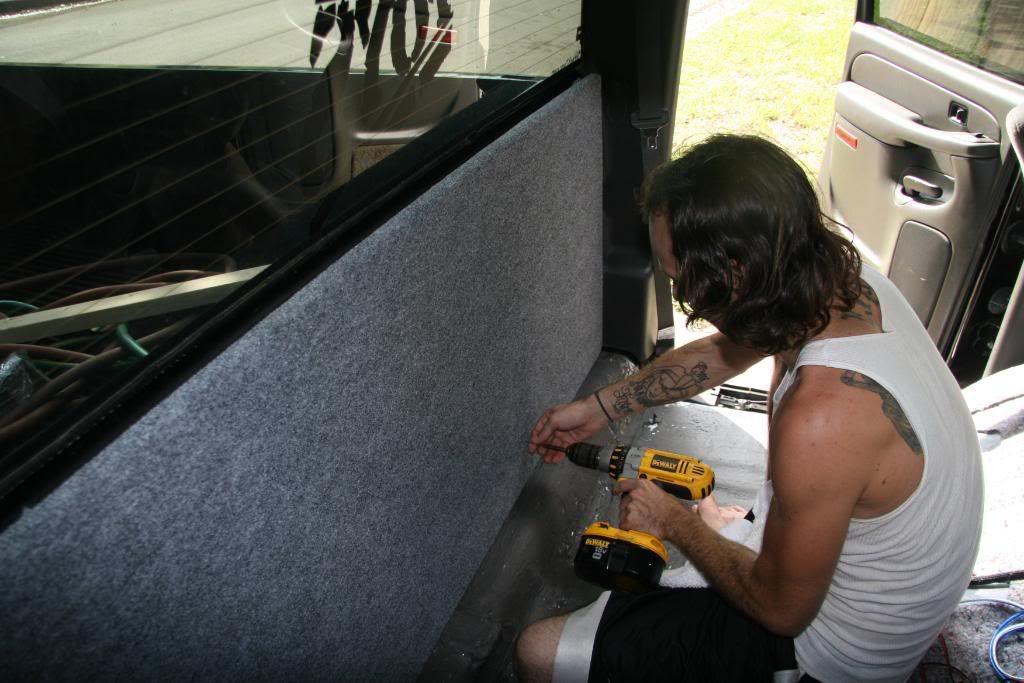 Floor is in and starting on the amp. Tru TO3.150.4 first up.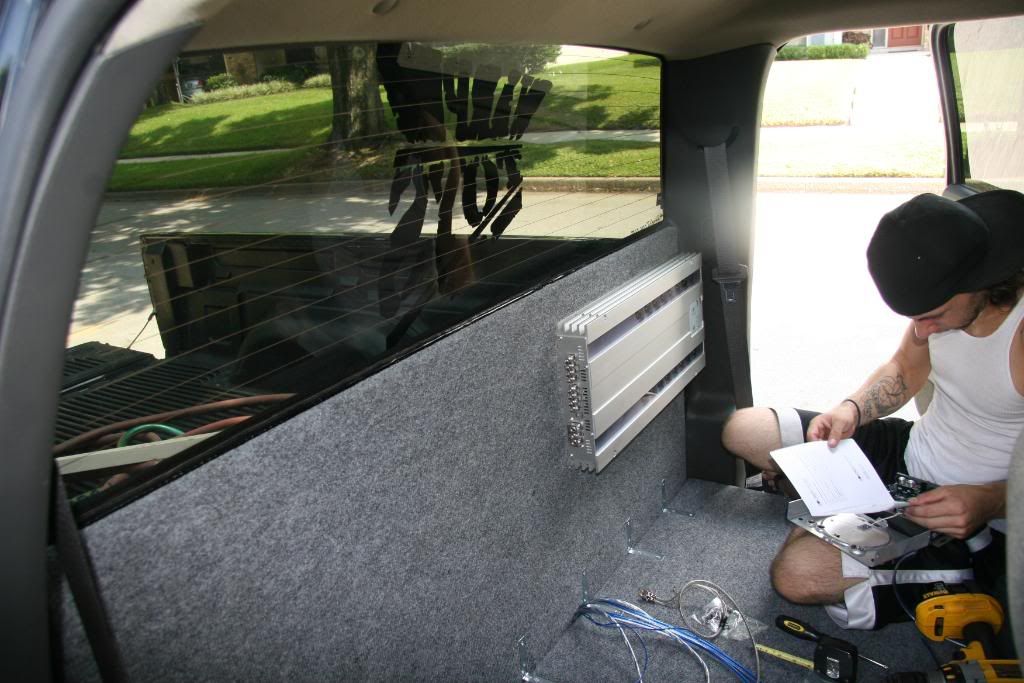 Oh yea there is my shitty temp batter ( funny thing is it hold 13.5 to 13.7 wide open ) 2 big batteries more up front. Getting two big batts very soon for back.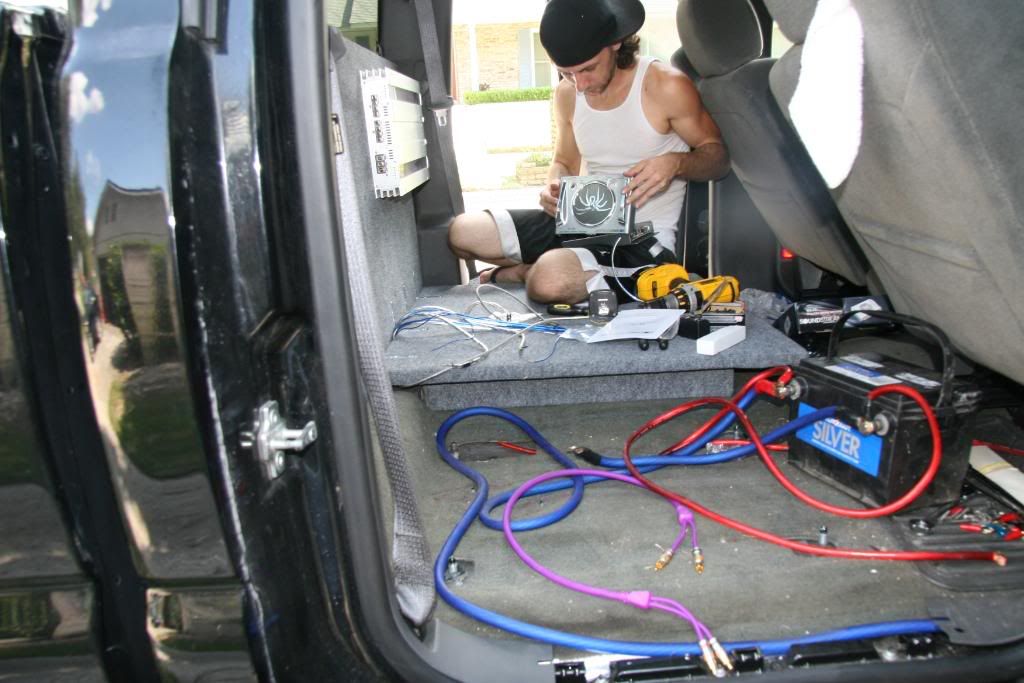 Sound stream bx-15 and memphis 4k in.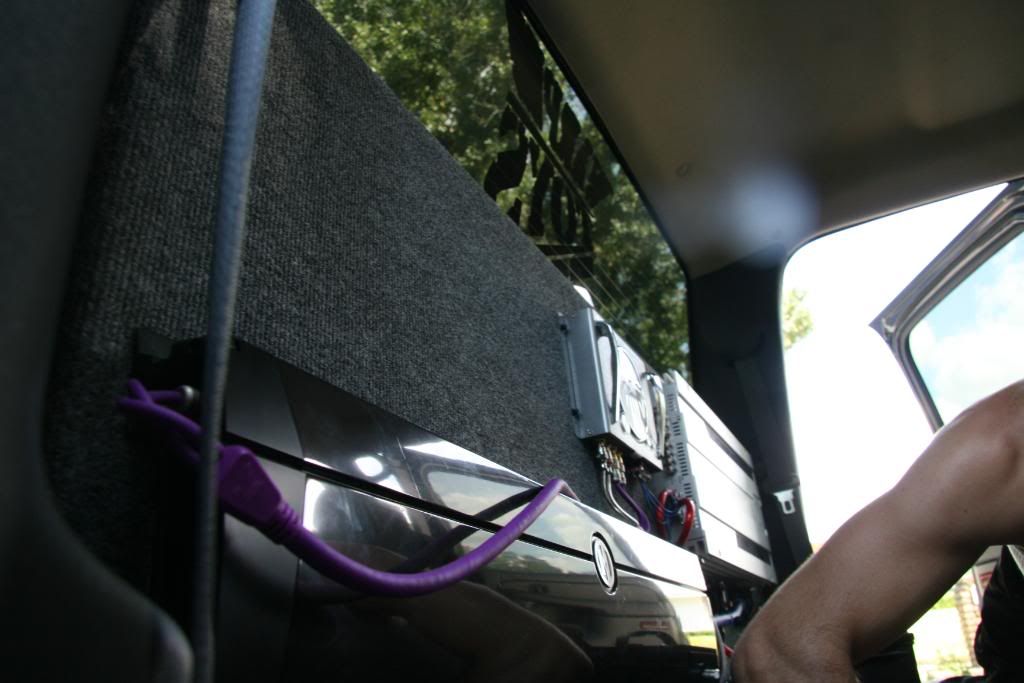 Head unit I need to clean it.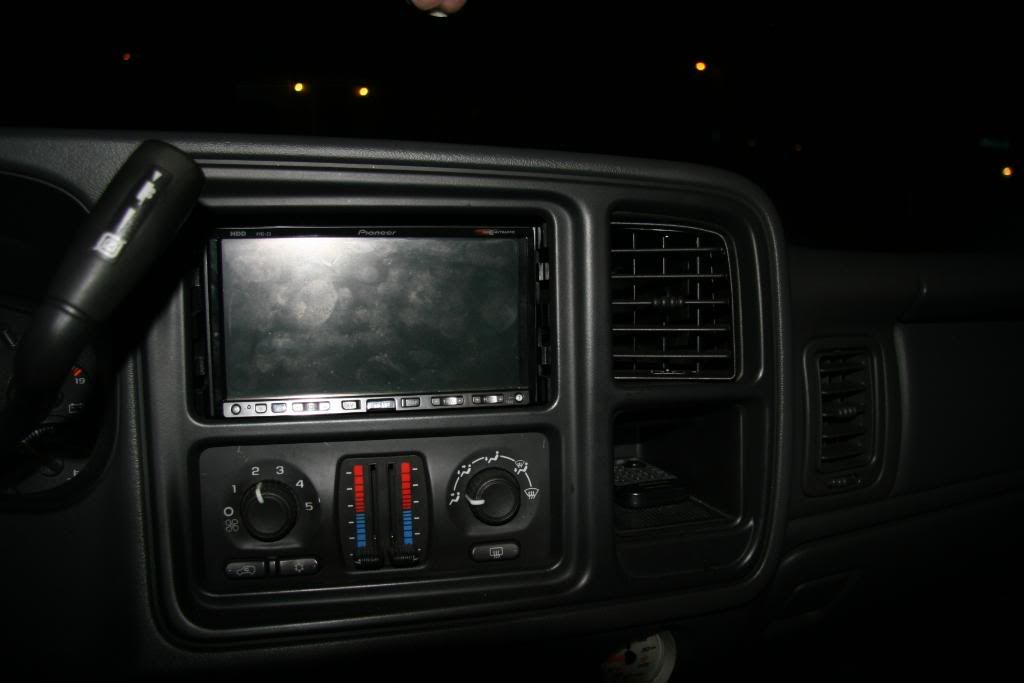 Night Photos sorry will get more detail tomorrow.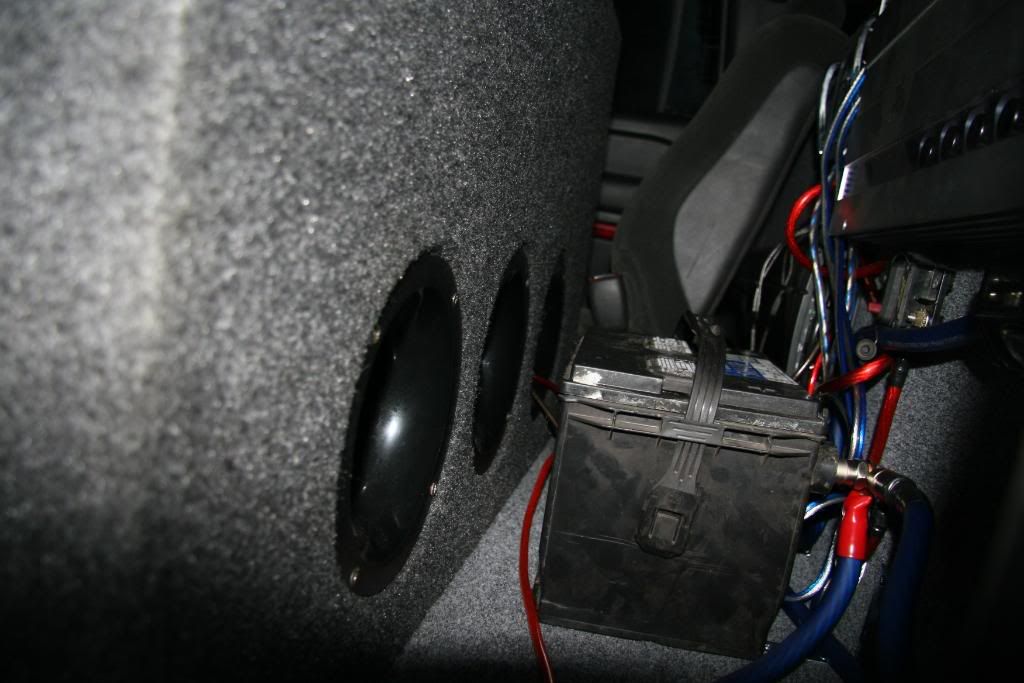 My company logo on my truck now I just need some real sponsors besides my self..