Can someone please fix the typo in the title? my stupid phone always does that.
I am starting a build in my Dodge Ram 2500 Diesel.
First off I have 3 Sundown X 15's with SPL cone and spiders and NSv3 coils. (These subs were used in the Sundown demo Tahoe for a little while)
I have designed and am in the process of building a 4th order. It is a 2.5:1 tuned to 46 with 412.5 square inches of port. Double baffled all the way around. It's going to take around 6 sheets of mdf in total so 600 pounds not including bracing or subs. I will also be installing an acrylic window in the front. This will also be my first attempt at a 4th order build.
I'll be adding pictures to the first post as I take them. Not sure what kind of amp or amps I'll be using yet.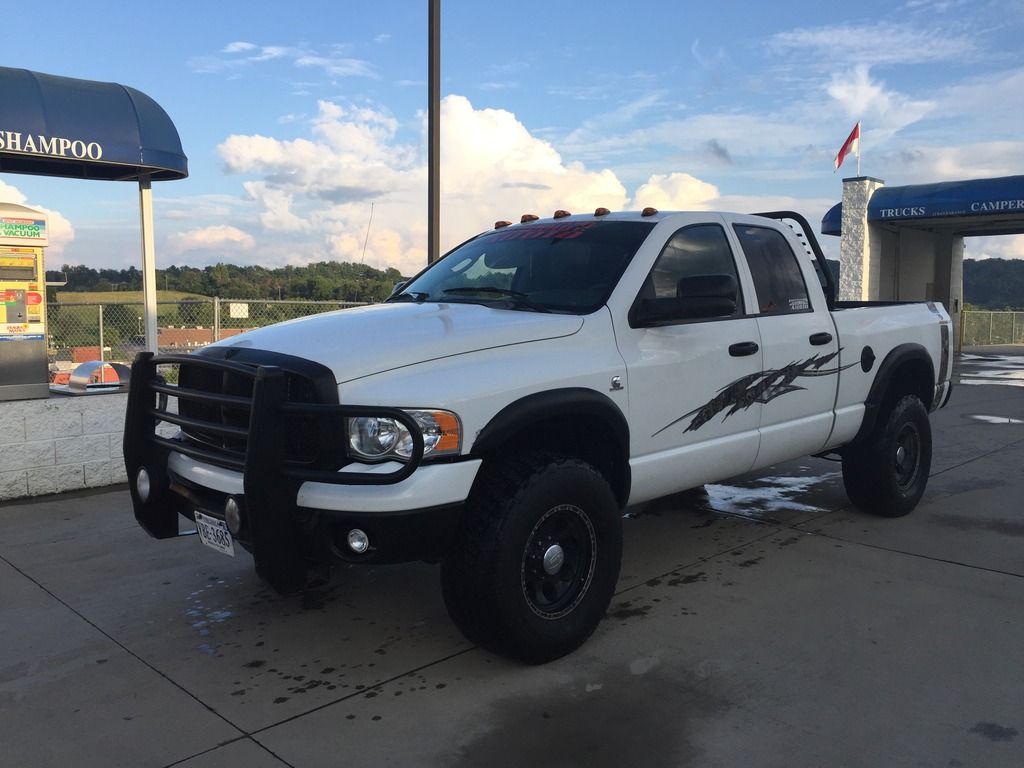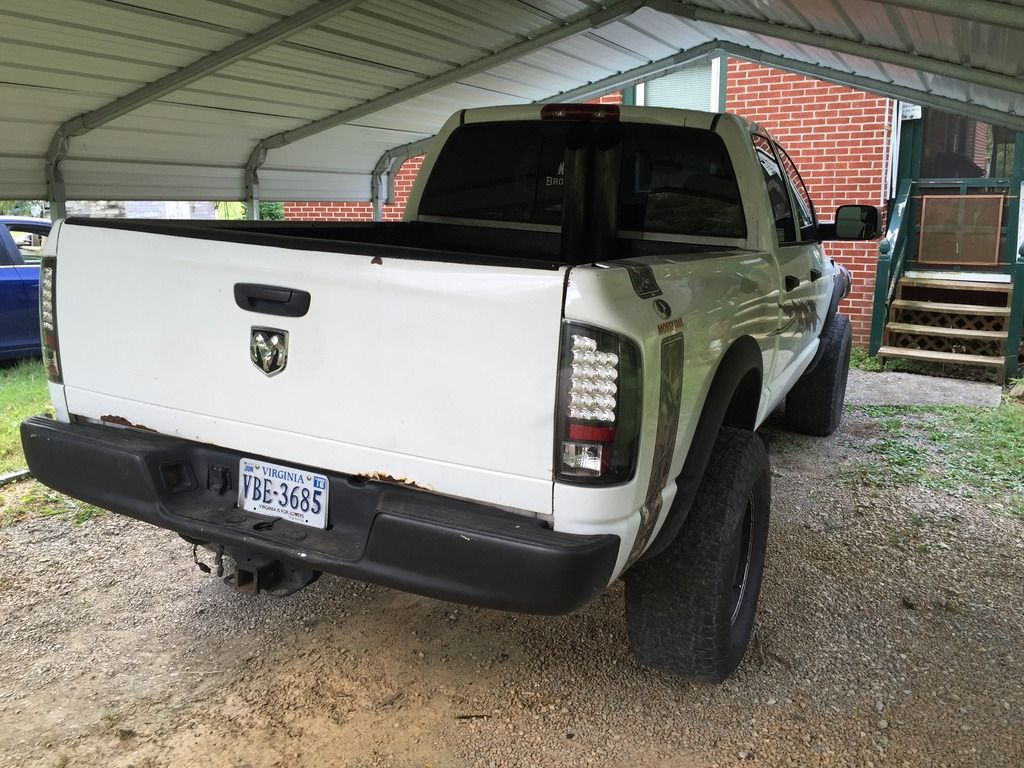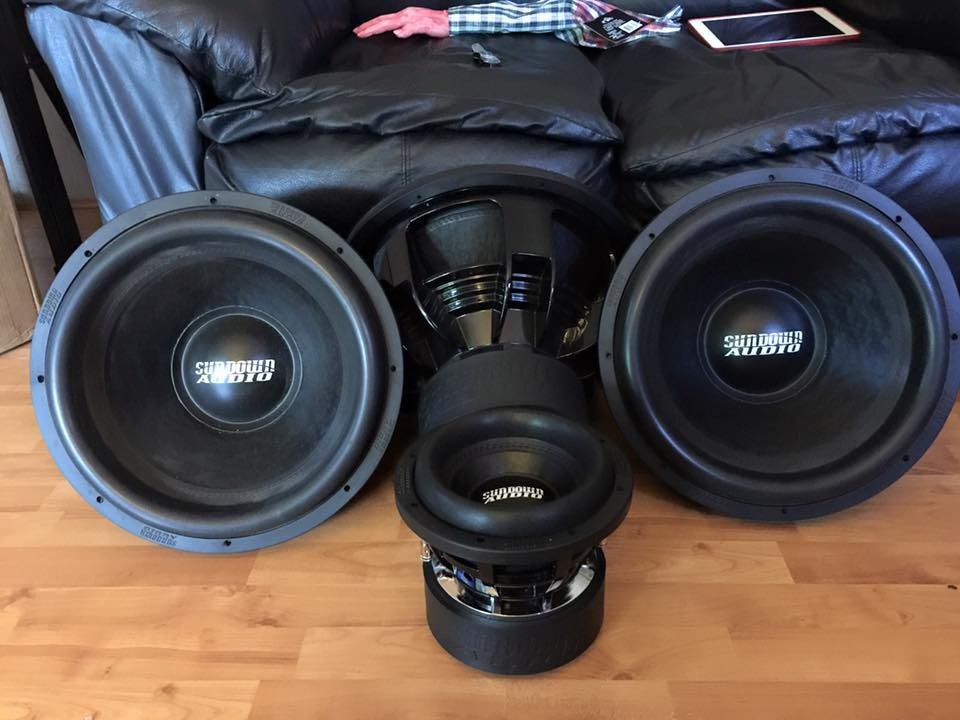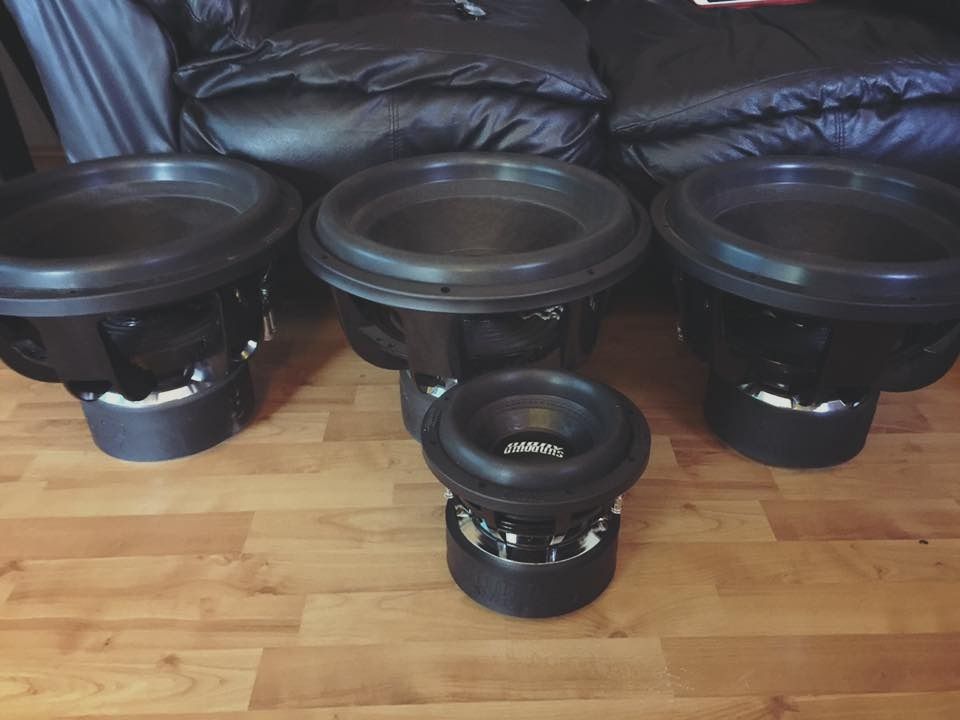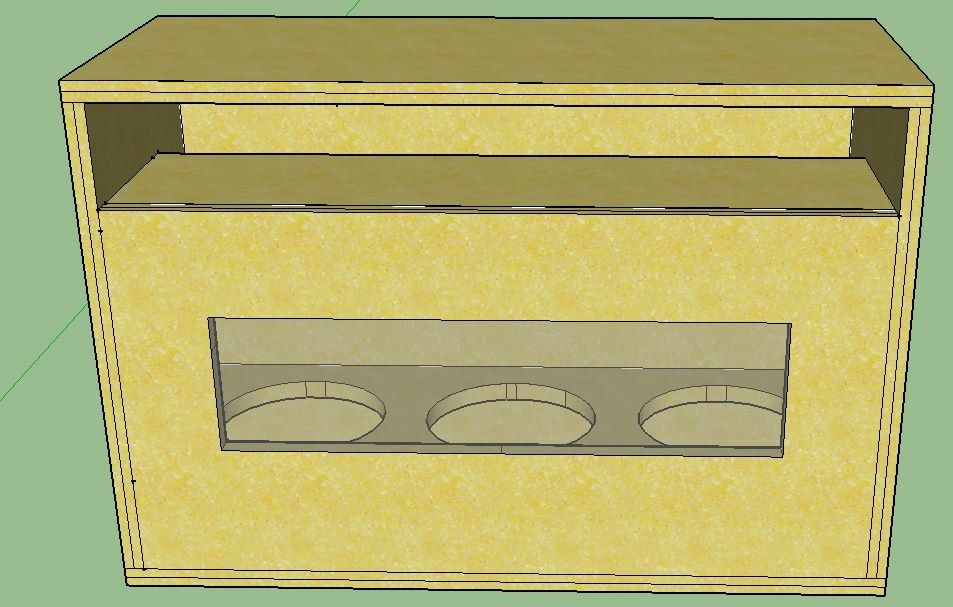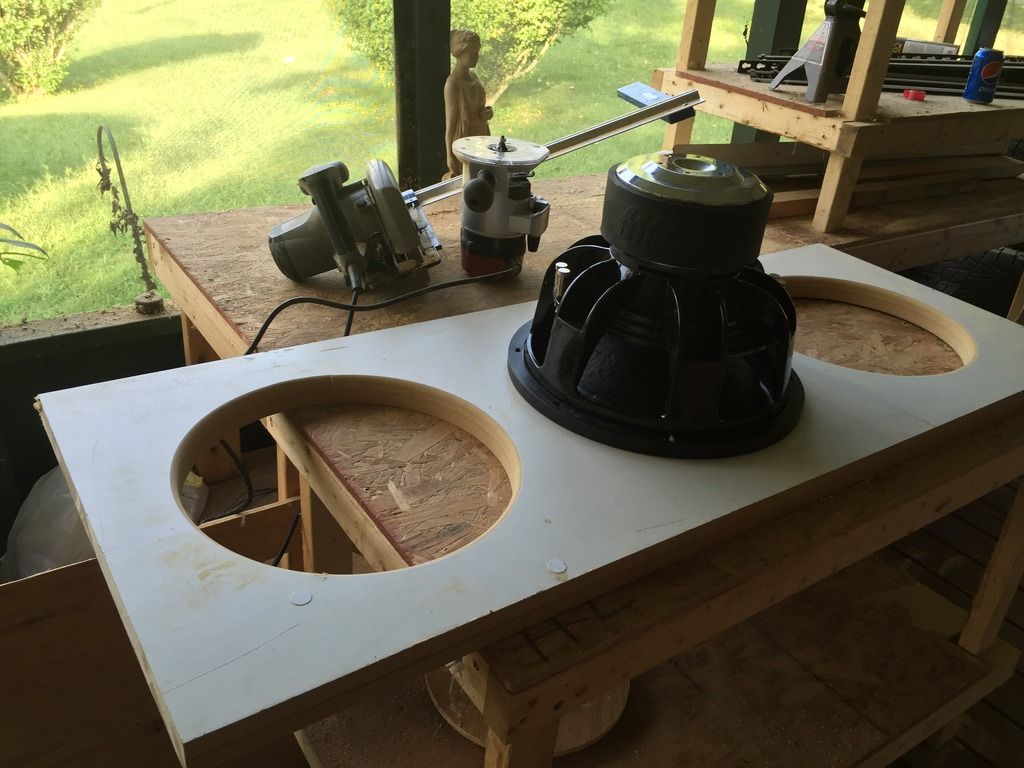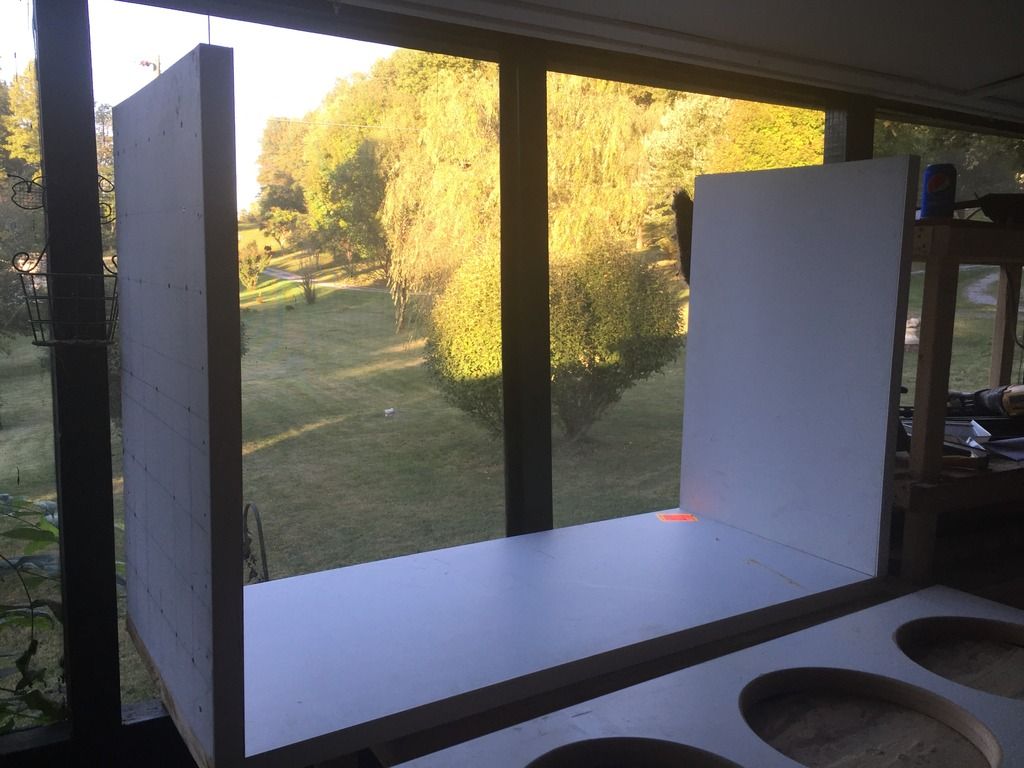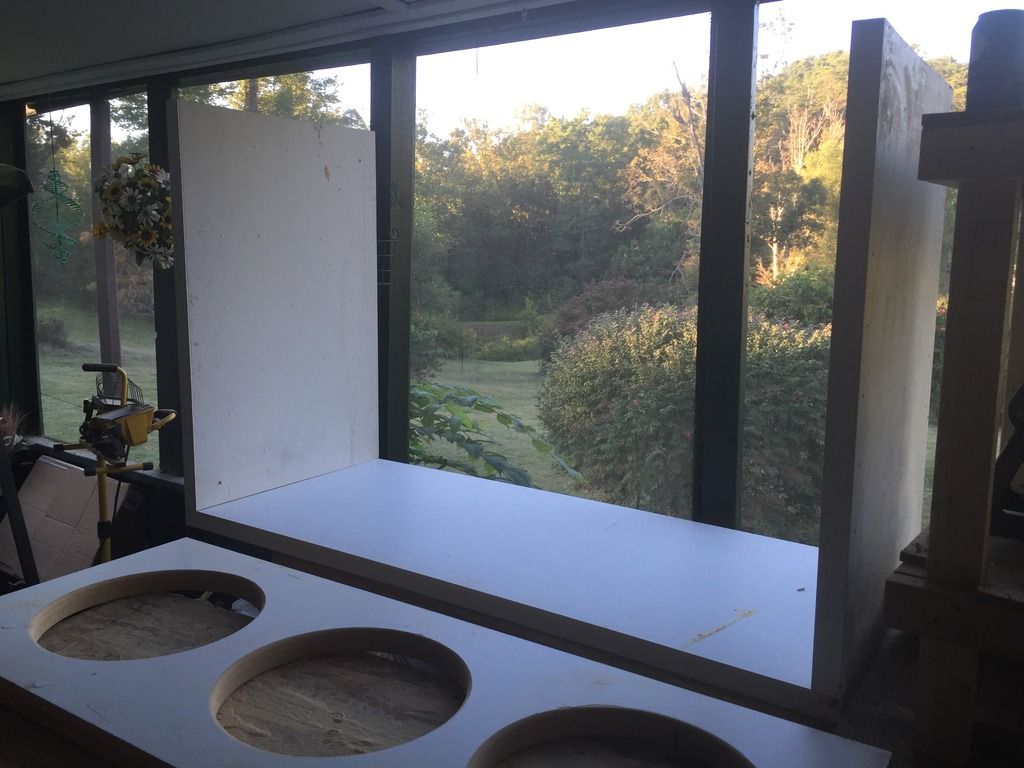 This picture is just to get an idea on what the box will look like. The sealed section is actually quite a bit smaller than it looks in this picture.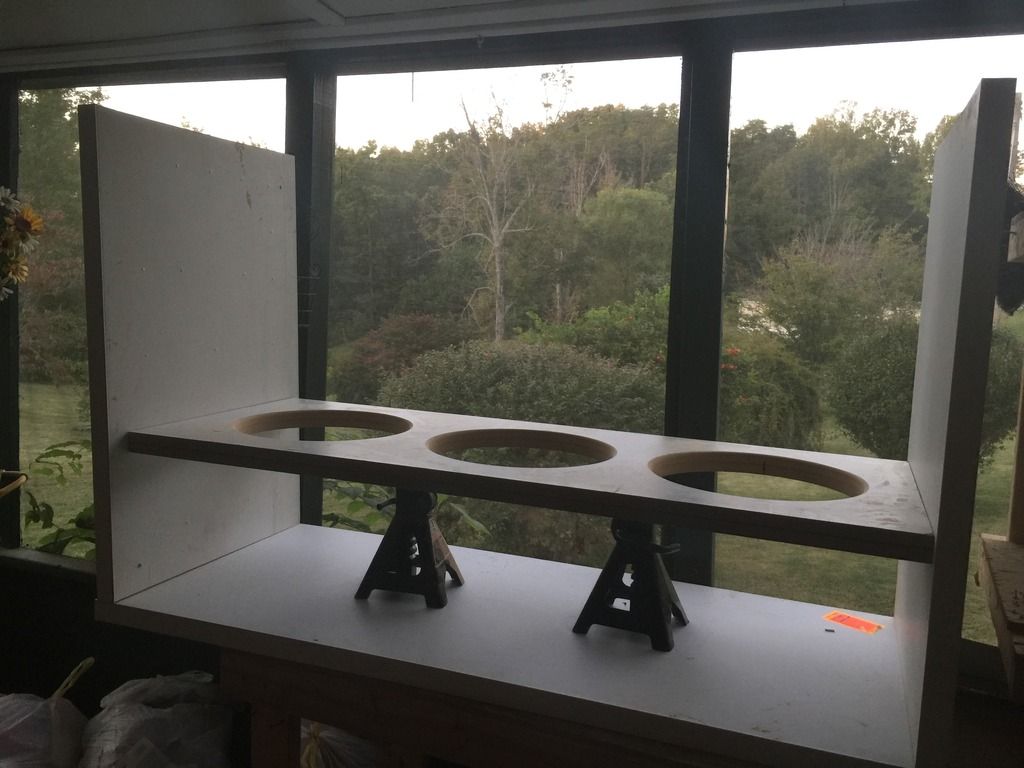 9/17
Yesterday i bought two sheets of MDF and somehow ended up making a wrong cut and thought i ruined both sheets because they were no longer large enough. It upset me pretty bad that i had thought that i just wasted $70 worth of wood but today I ended up using some of it by joining two pieces together and glued it for extra strength. It seems to be just as strong as one piece would be. I should be able to get most of the box cut tomorrow.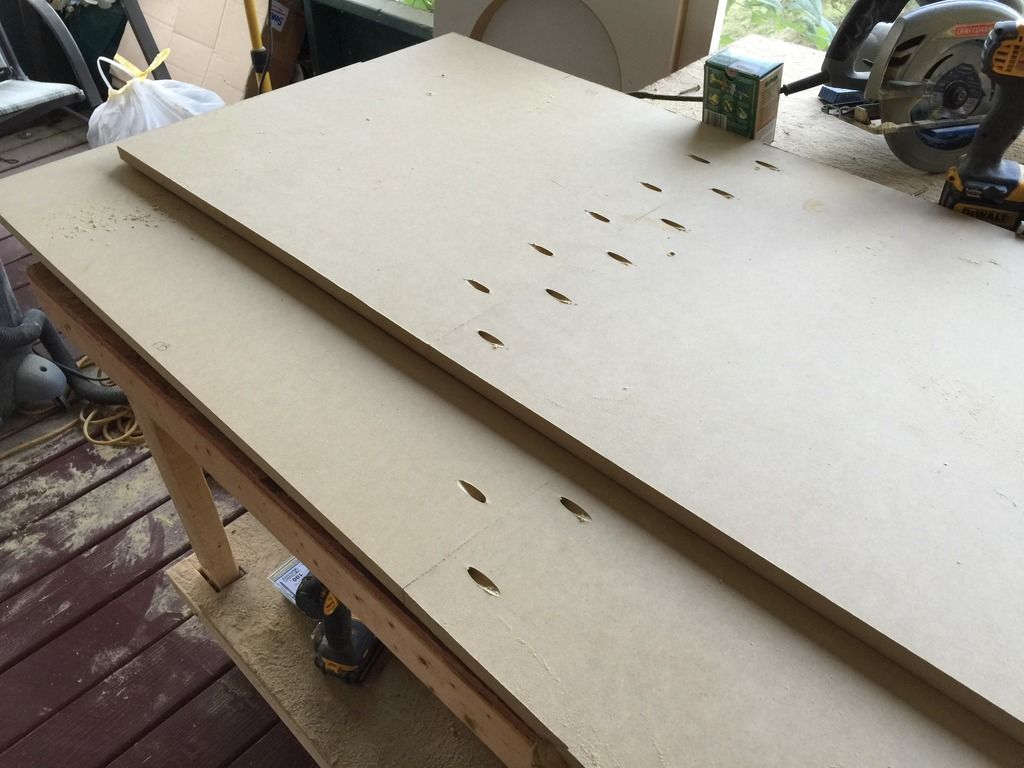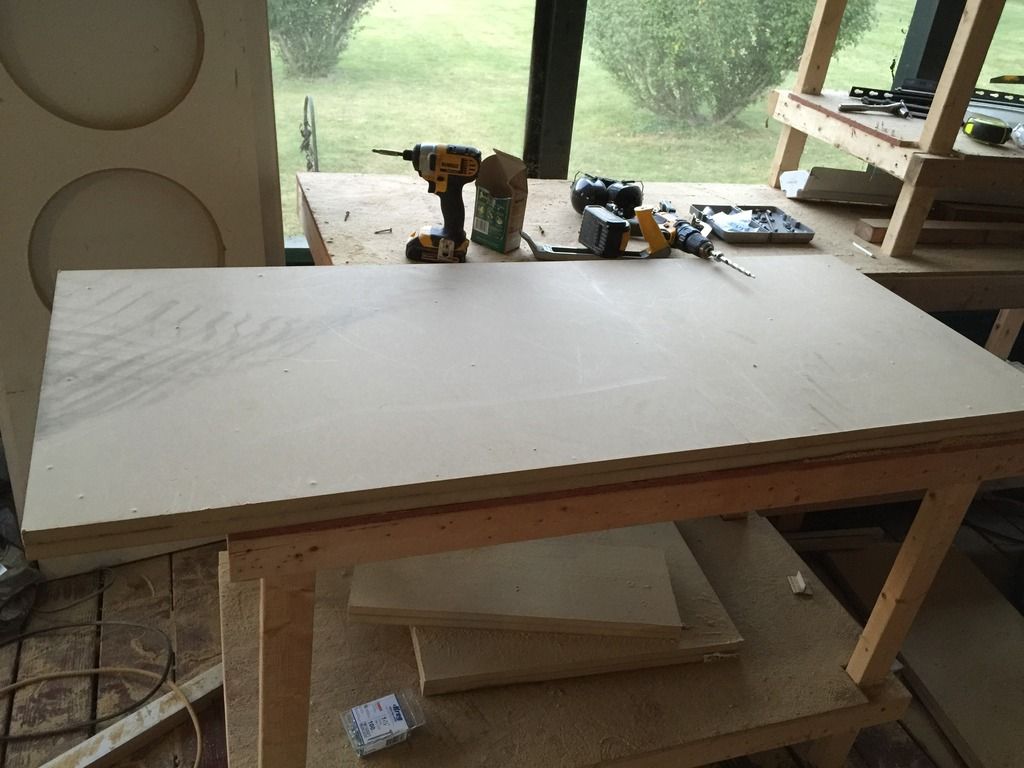 9/19
Please excuse the mess in the truck. I was in the process of getting everything cleaned out while i was taking the pictures.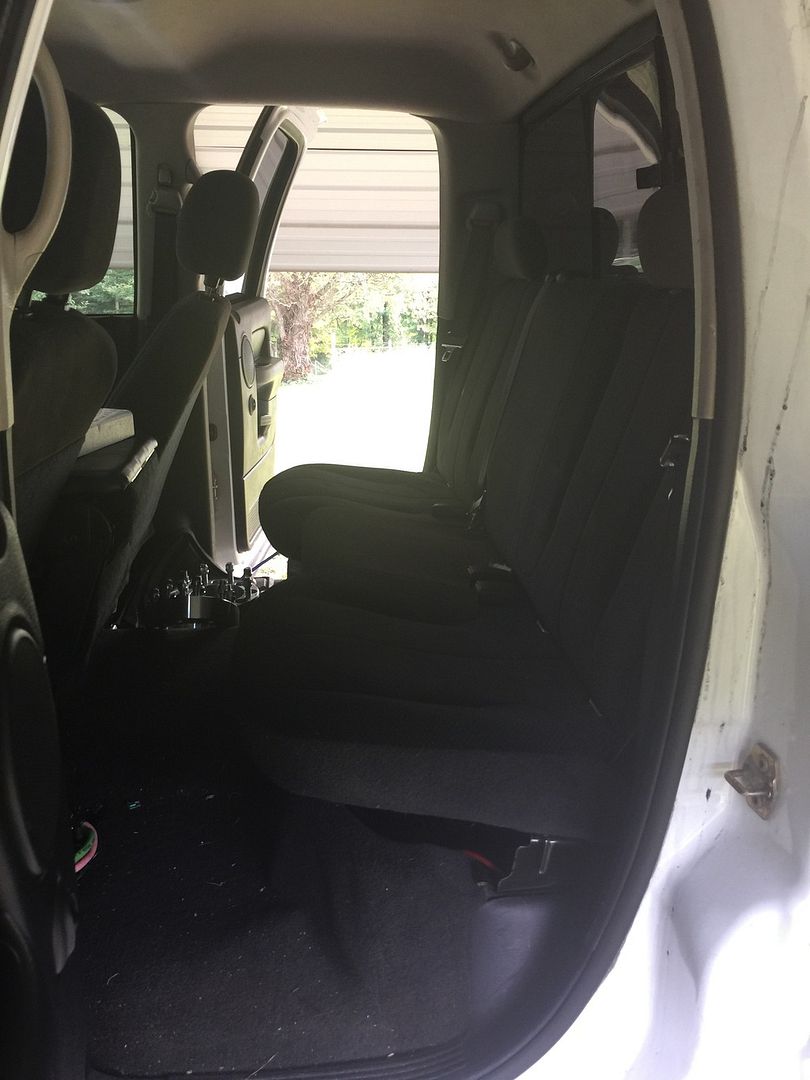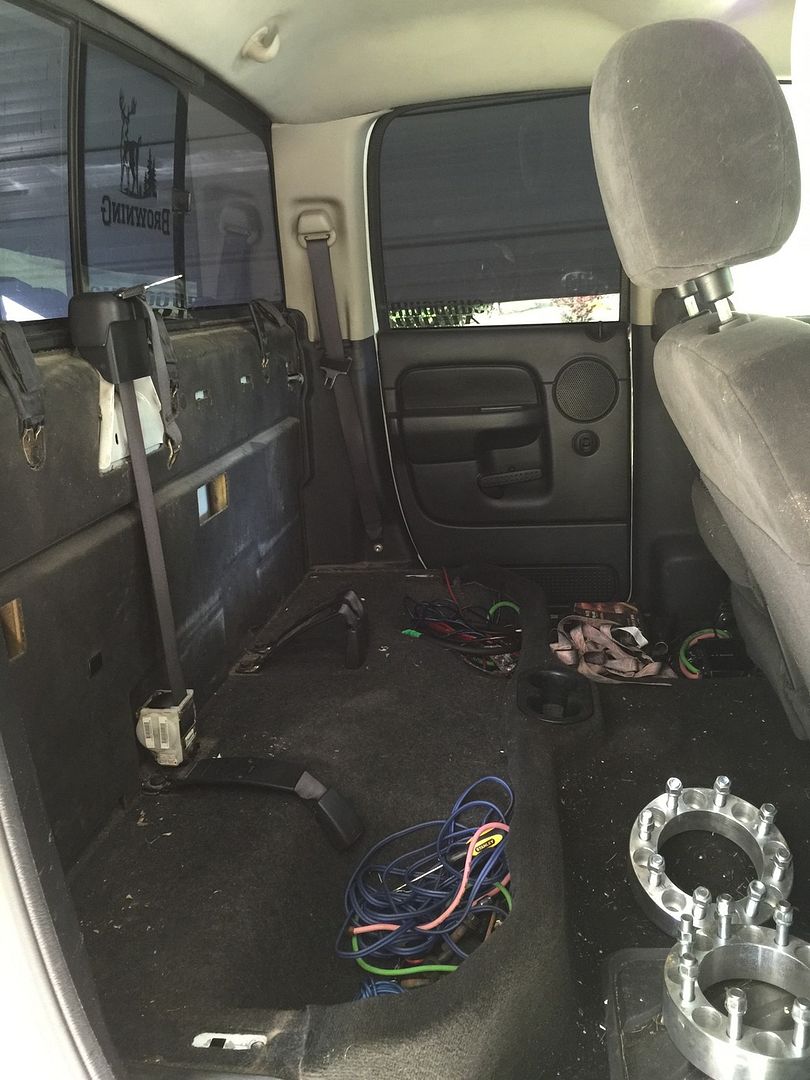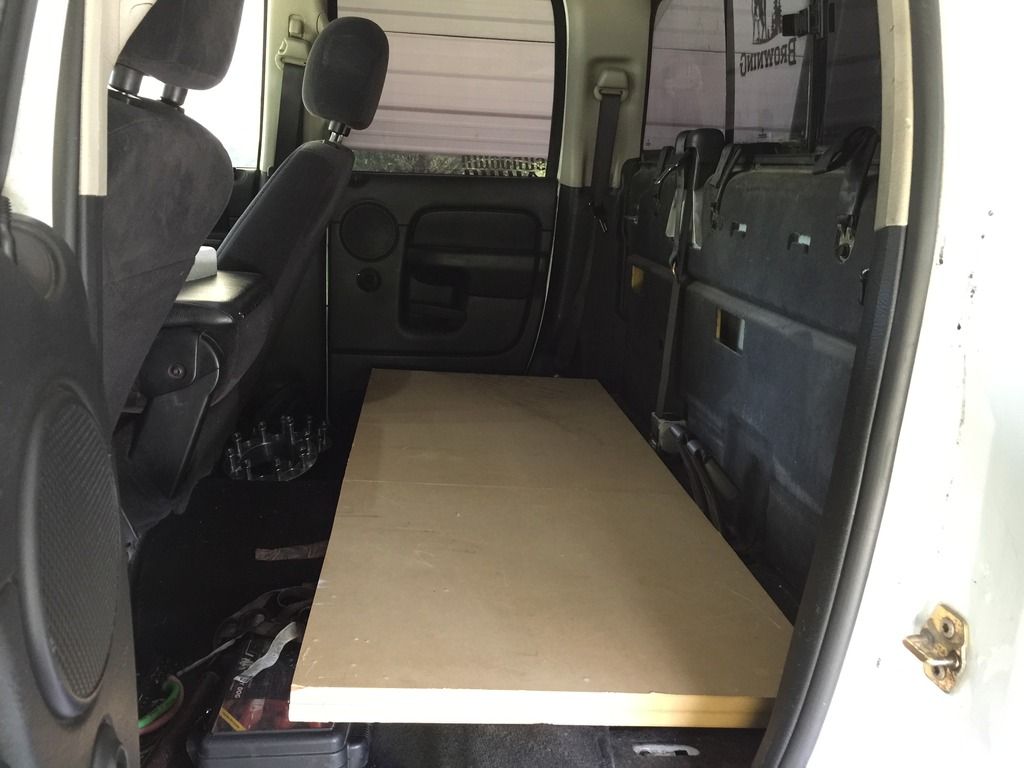 The box is a bit too big at the top so im going to have to cut off the edges and add some fiberglass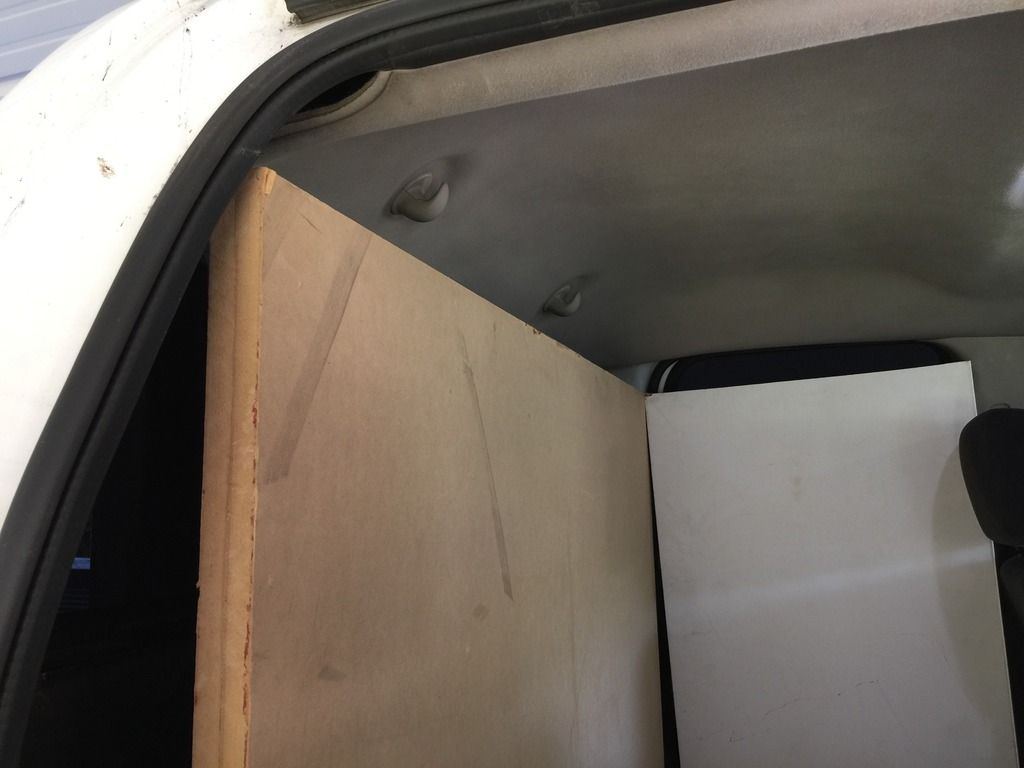 Might have cut off a little more than i needed to but at least it fits now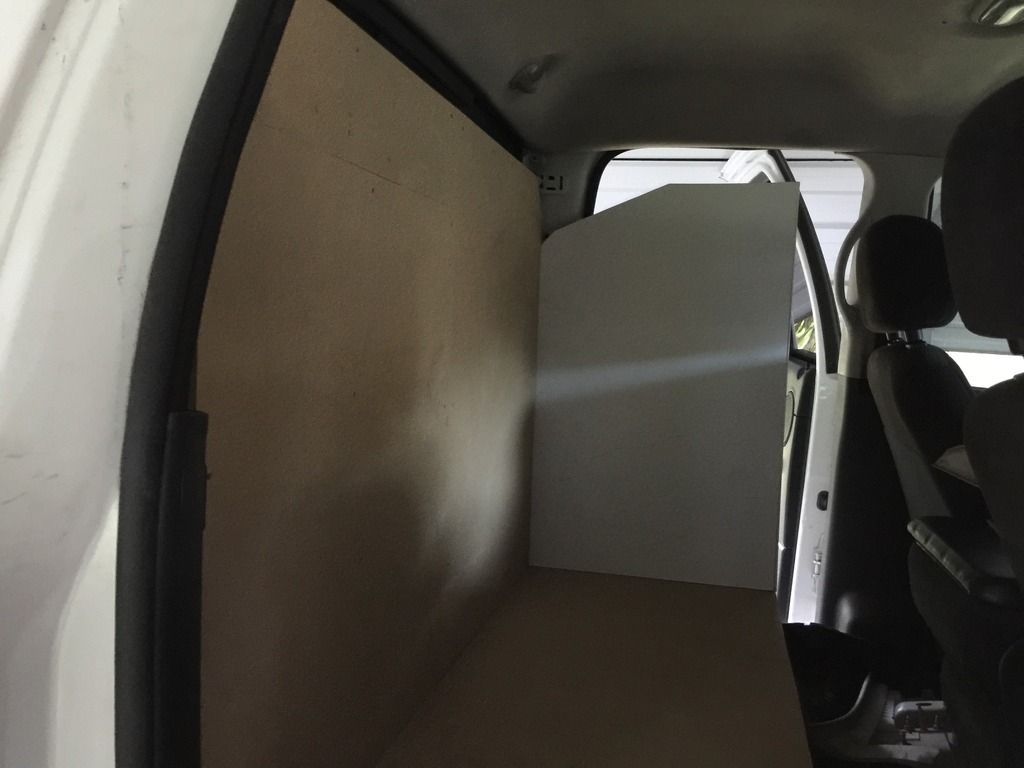 9/20
Doing some more test fitting. It's almost ready to be put together. It's only about a fingers width away from the windows on each side. Also got most of the pocket holes drilled today.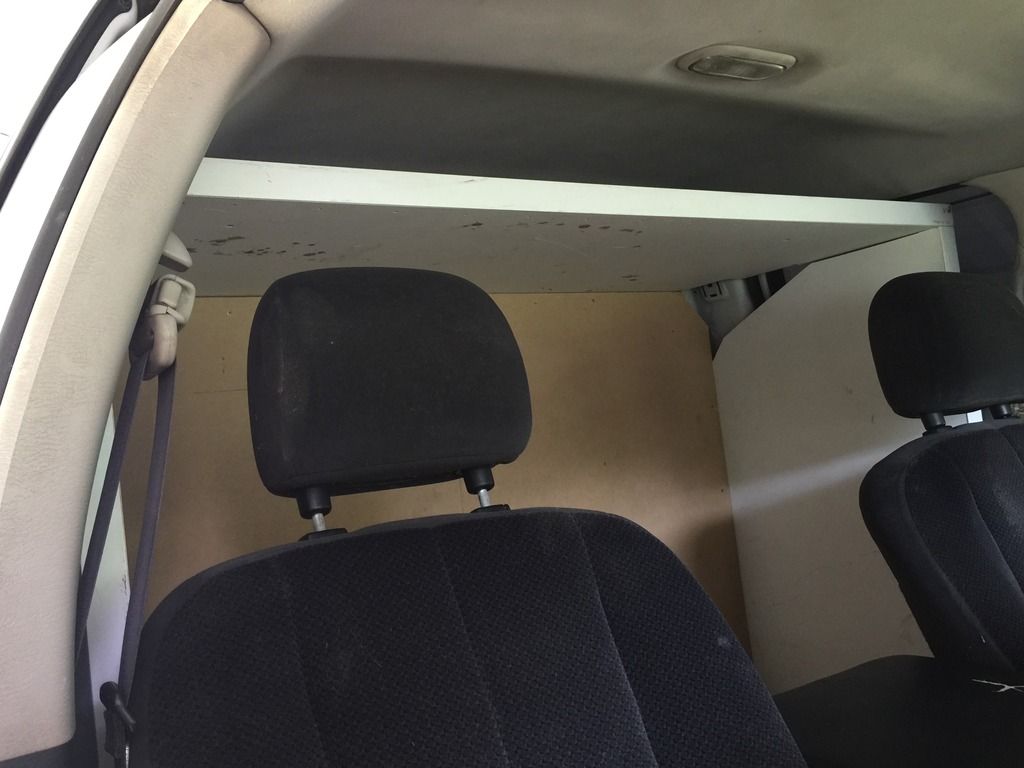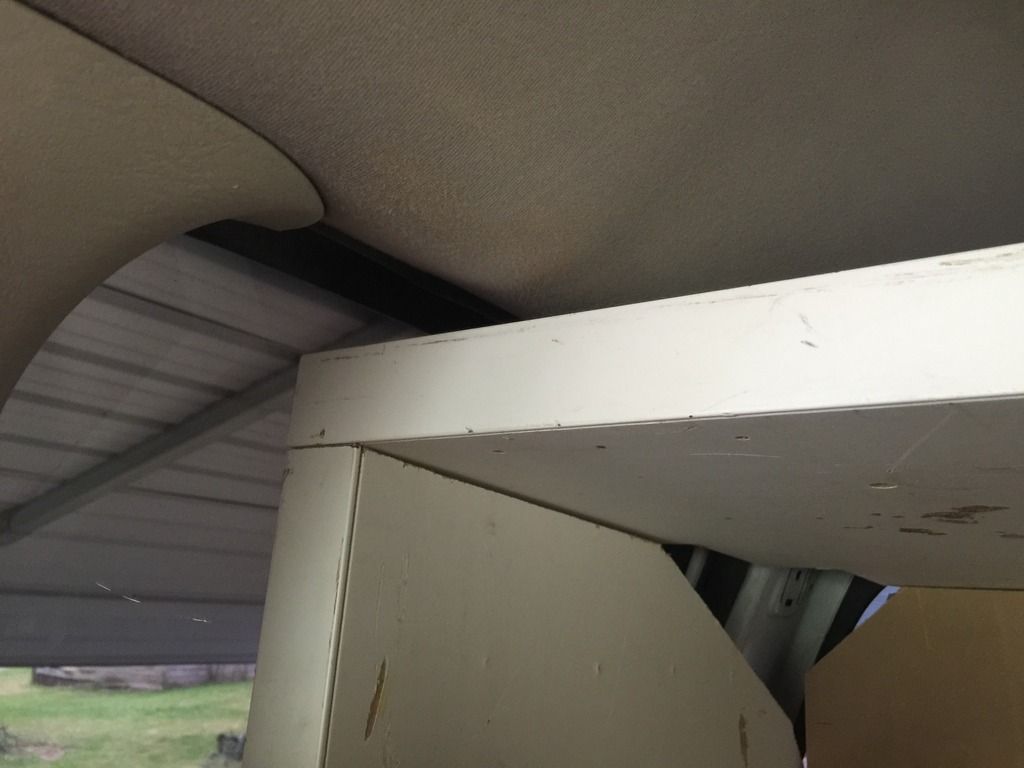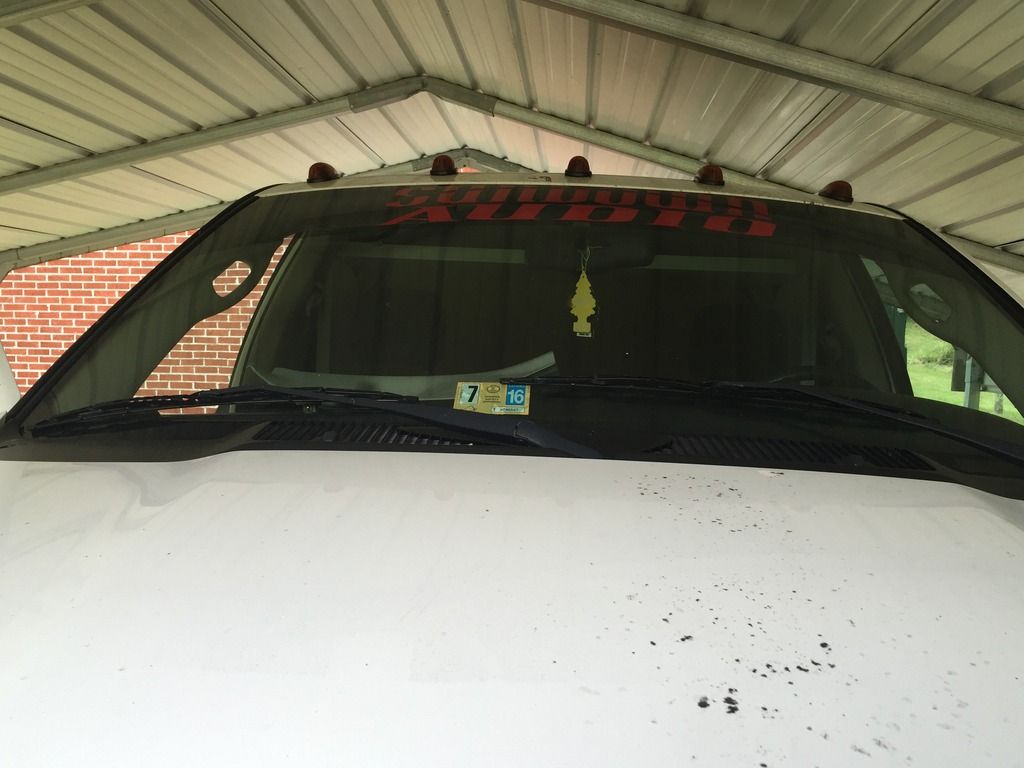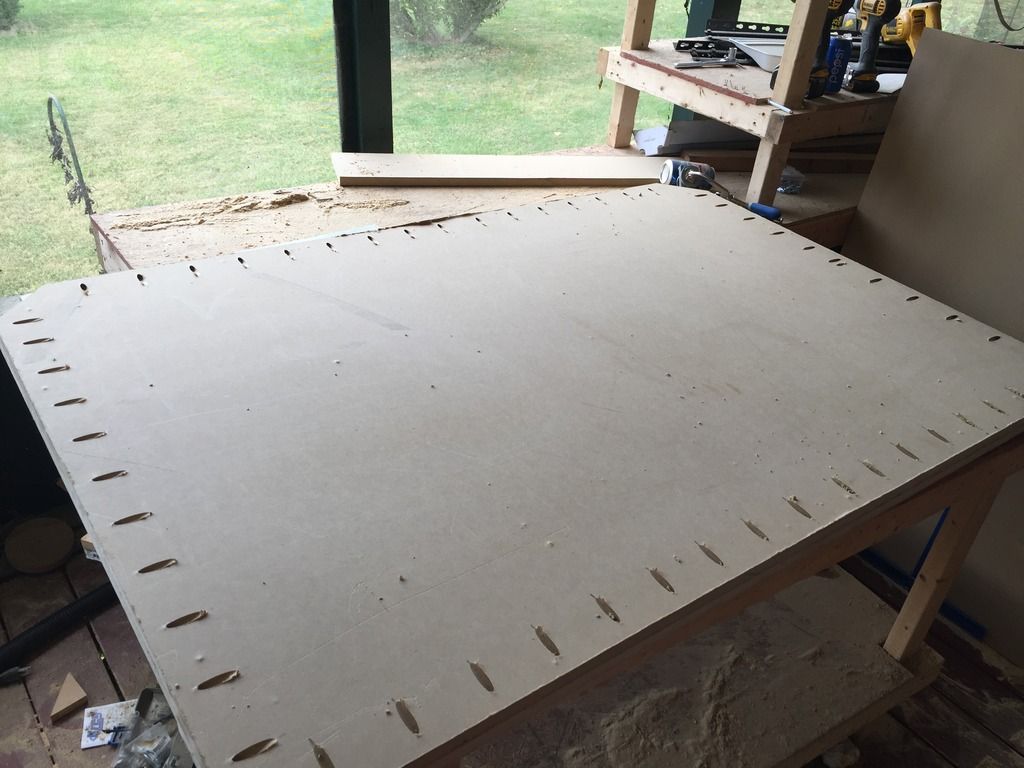 9/21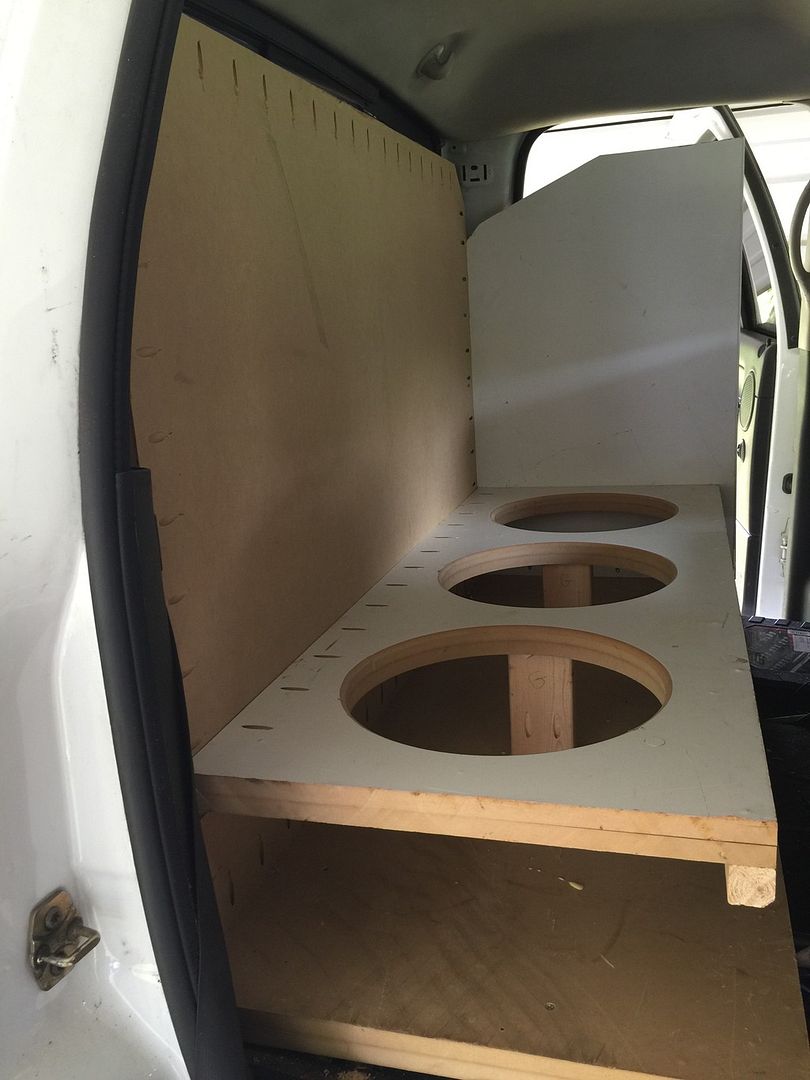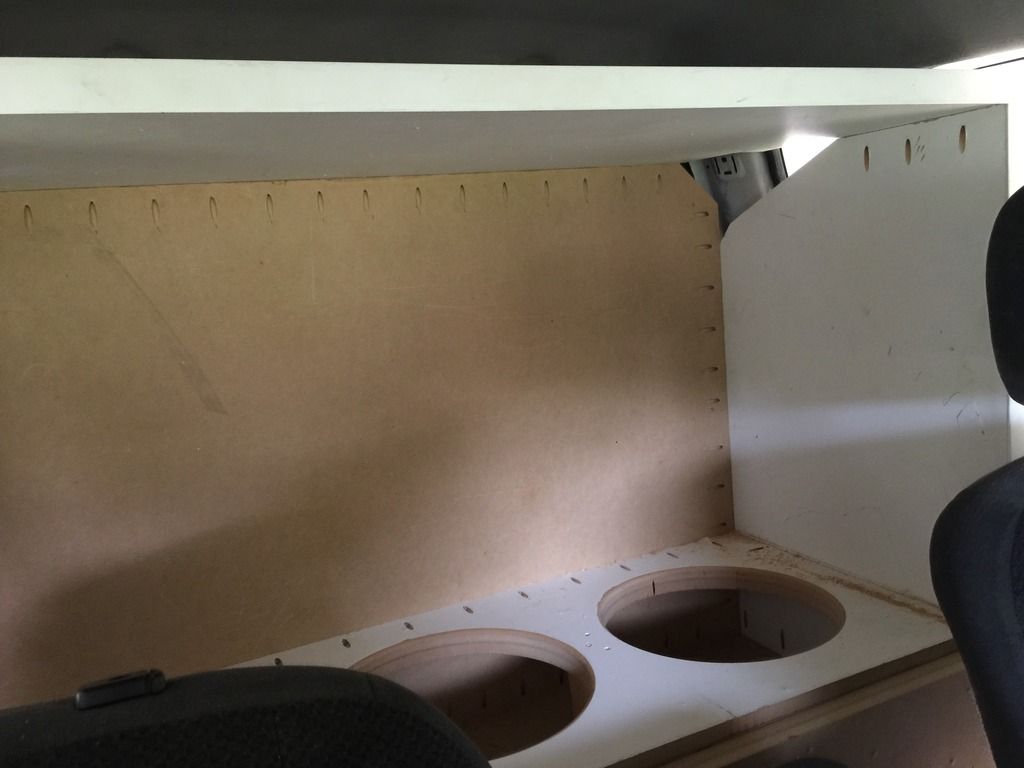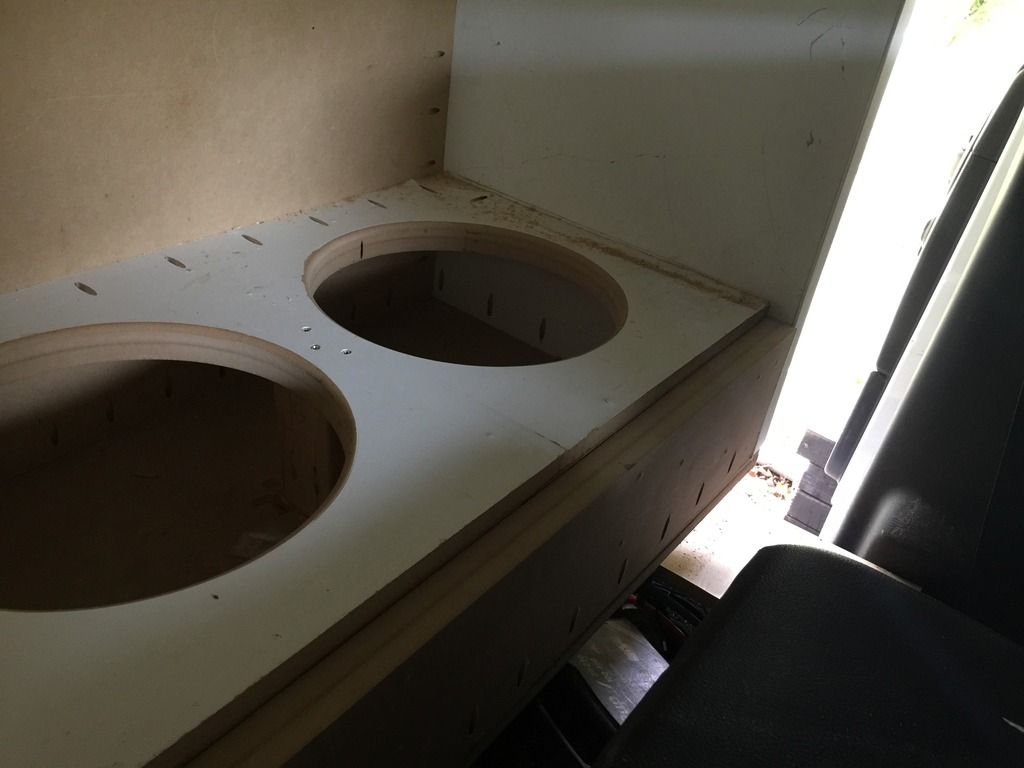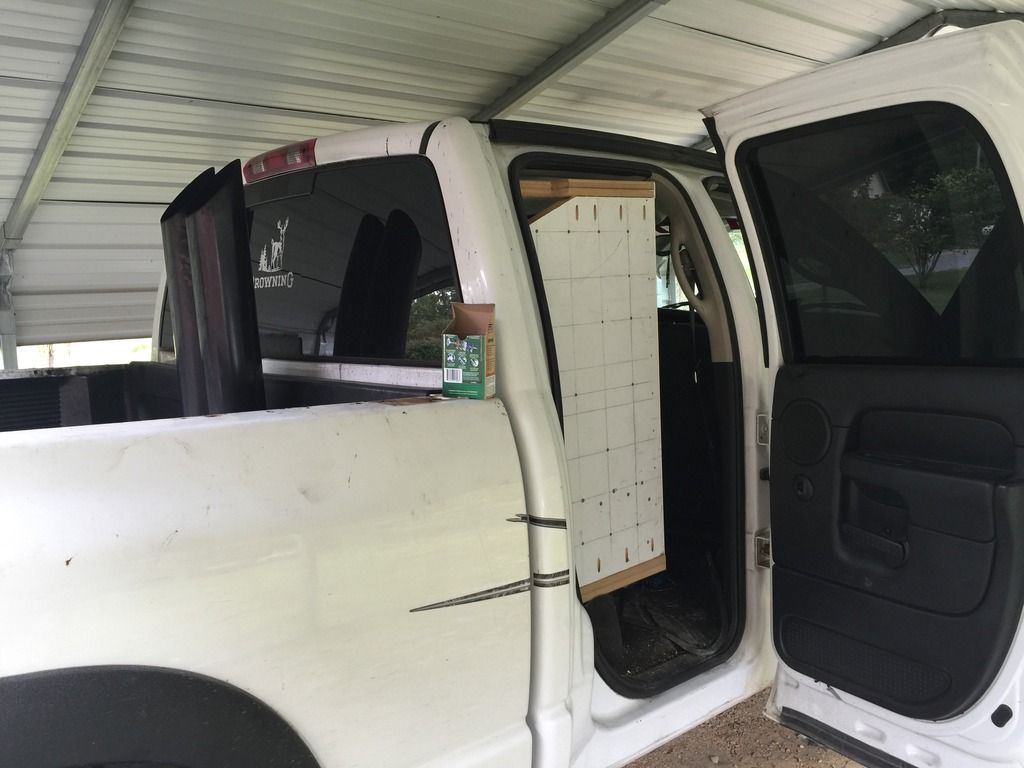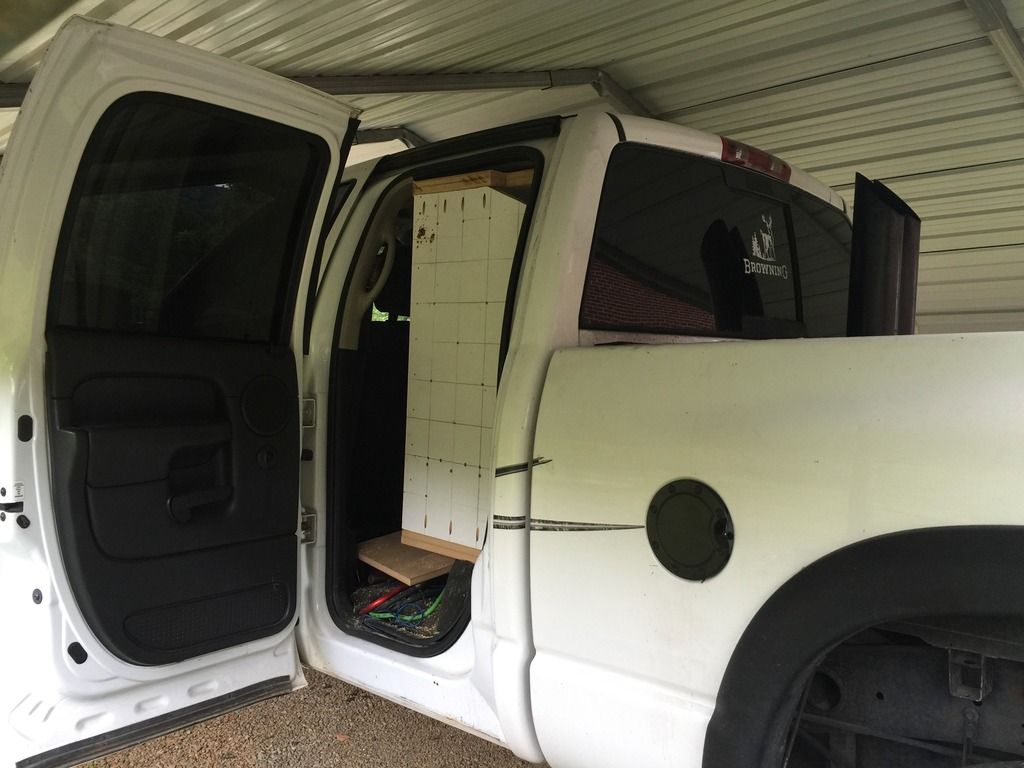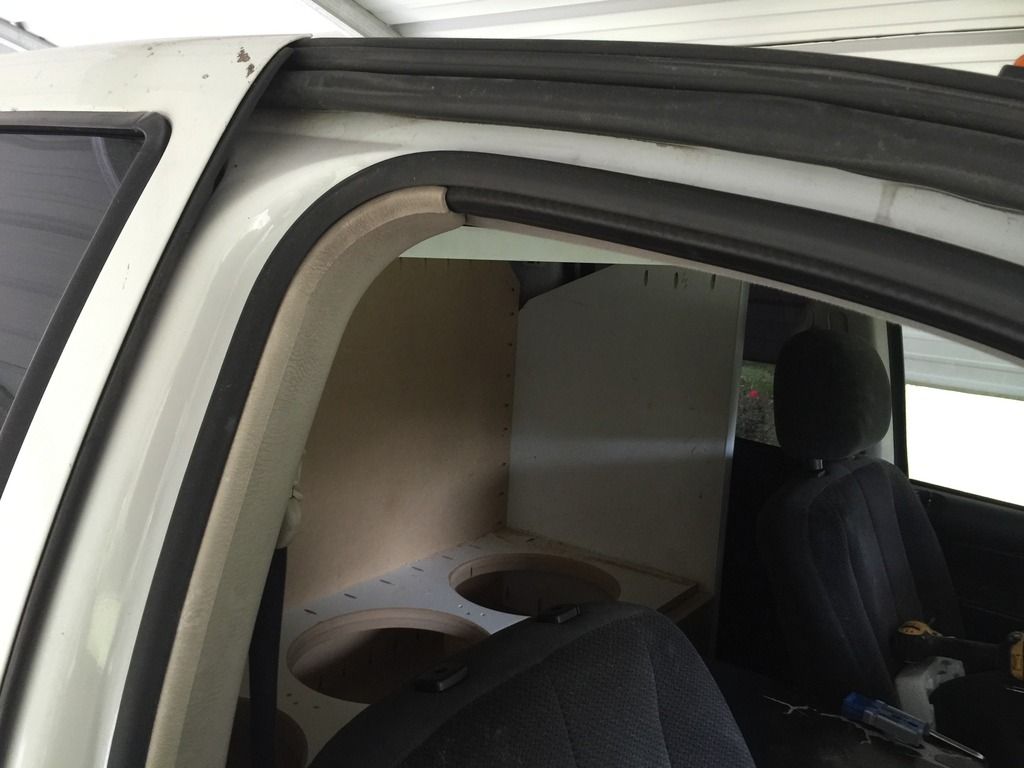 9/25
Got the fiberglass done and most of the port paint done. won't be much longer and it'll be playing.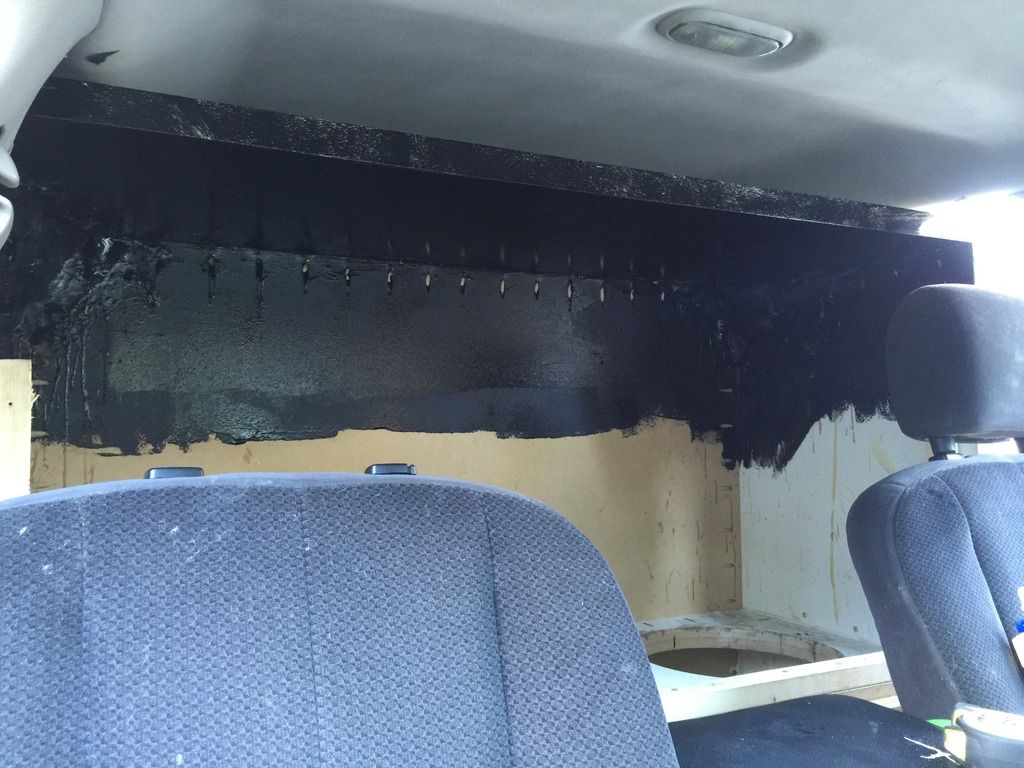 9/27
it's still not done but it's close. still have a few small things to do.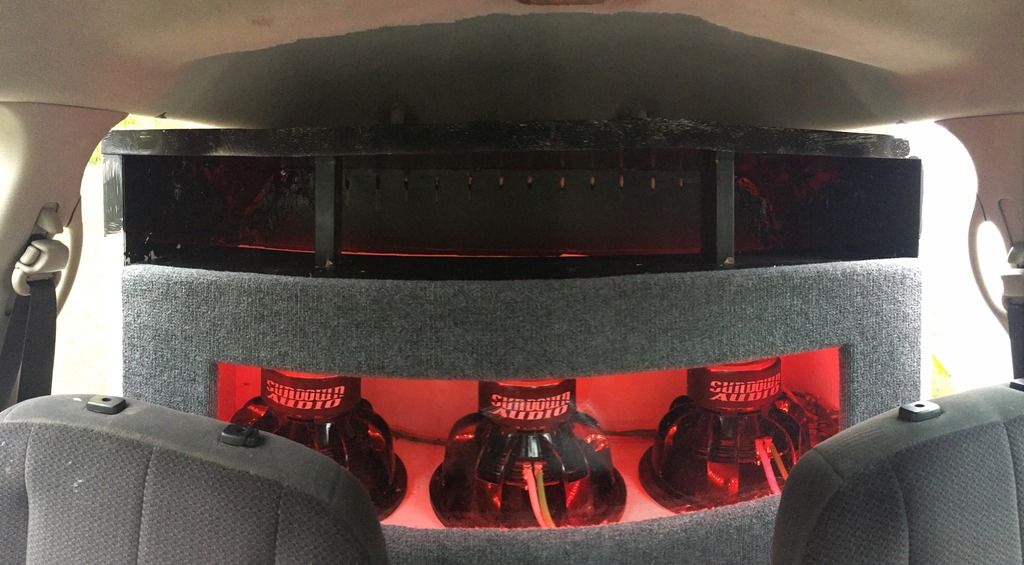 __________________

4 DC XL m2 15's
2 DC 3.5k's
Ampere AA125.4
4 Pioneer Pro 8's
4 Pioneer Pro Supertweets