My buddy has a trailblazer and got laid off and a few kids n wife and ya not a lot of money left over for audio... He's been bassless for a few months.
Equip left over from previous build:
2 sundown zv4 18s
1 sketchy ct 2200 at 2ohm because it shuts off at half ohm
270 jp alt or whatever company that is
1 Duracell 3100batt
He got all the wood from work for free I do believe. It was a pallet box from shipping that he took apart and brought home. It's 1" thick, not sure what kind of wood? Birch? We built a cpillar wall.... The wall is 15 cubes after displacement with 162" of port tuned to about 33hz.. It will be gettin double baffle when he gets the wood.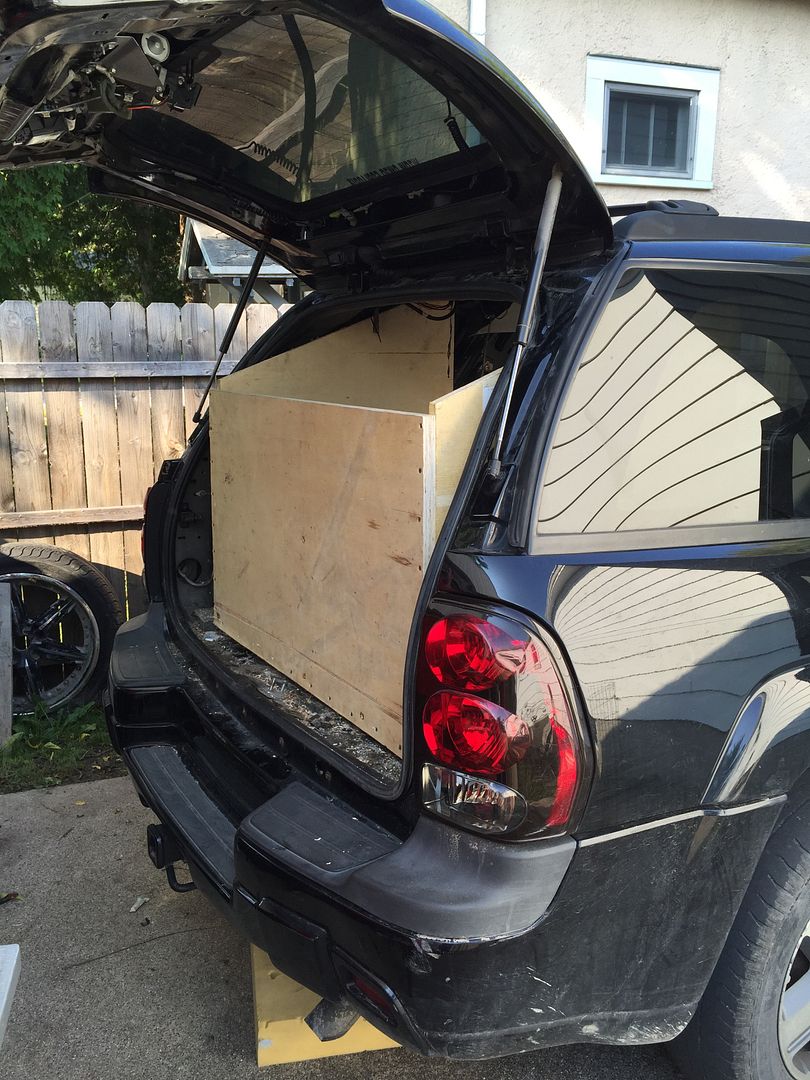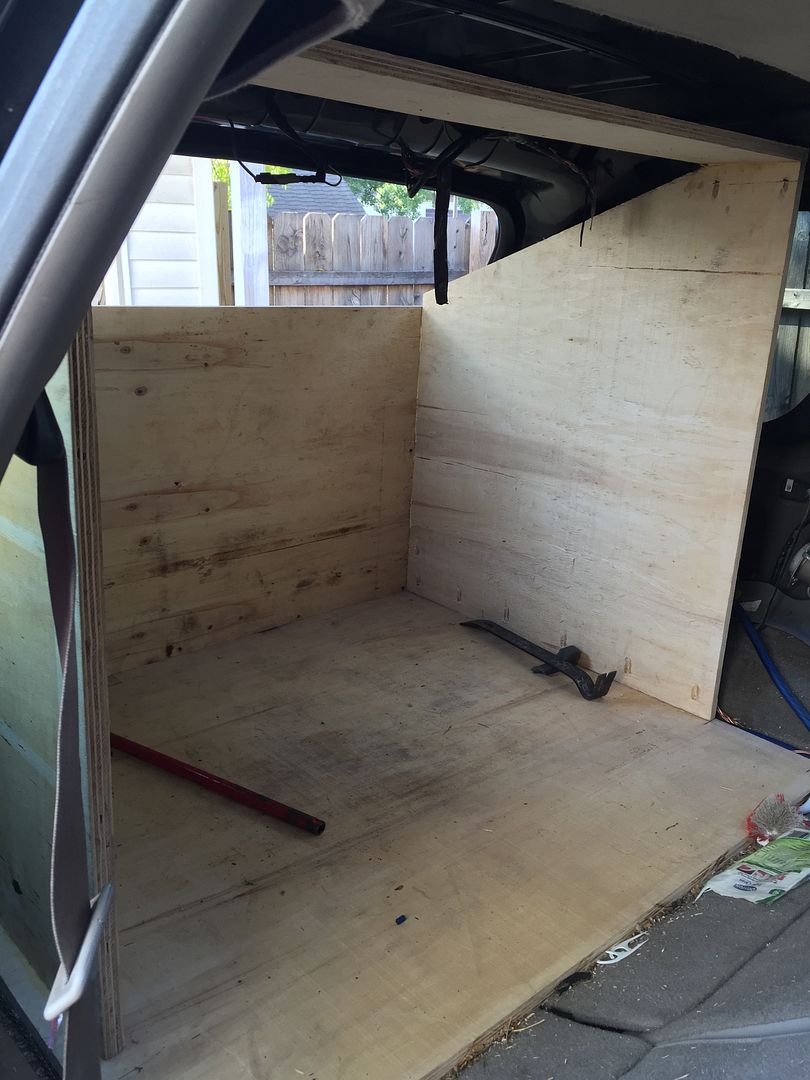 [URL=http://s1213.photobucket.com/user/massivespl/media/Mobile%20Uploads/2015-09/9071C3C8-7D7B-437A-9F38-F74D84C9E964_zps8ks4nllo.jpg.html]
[/URL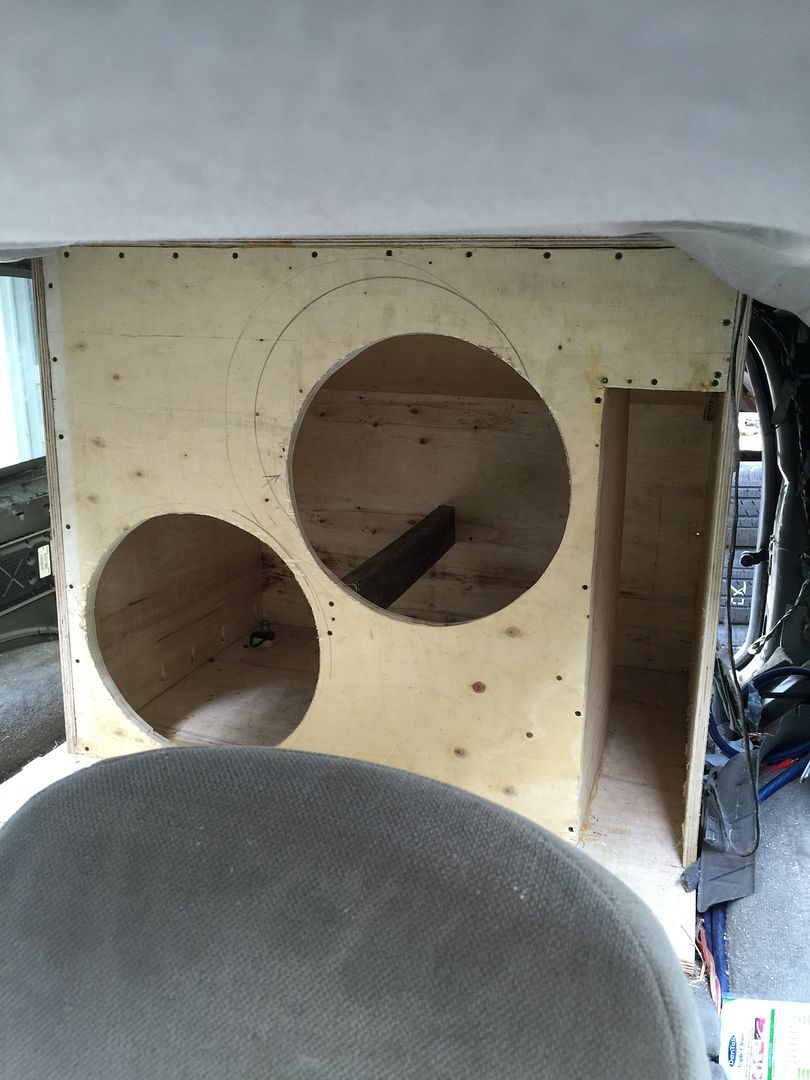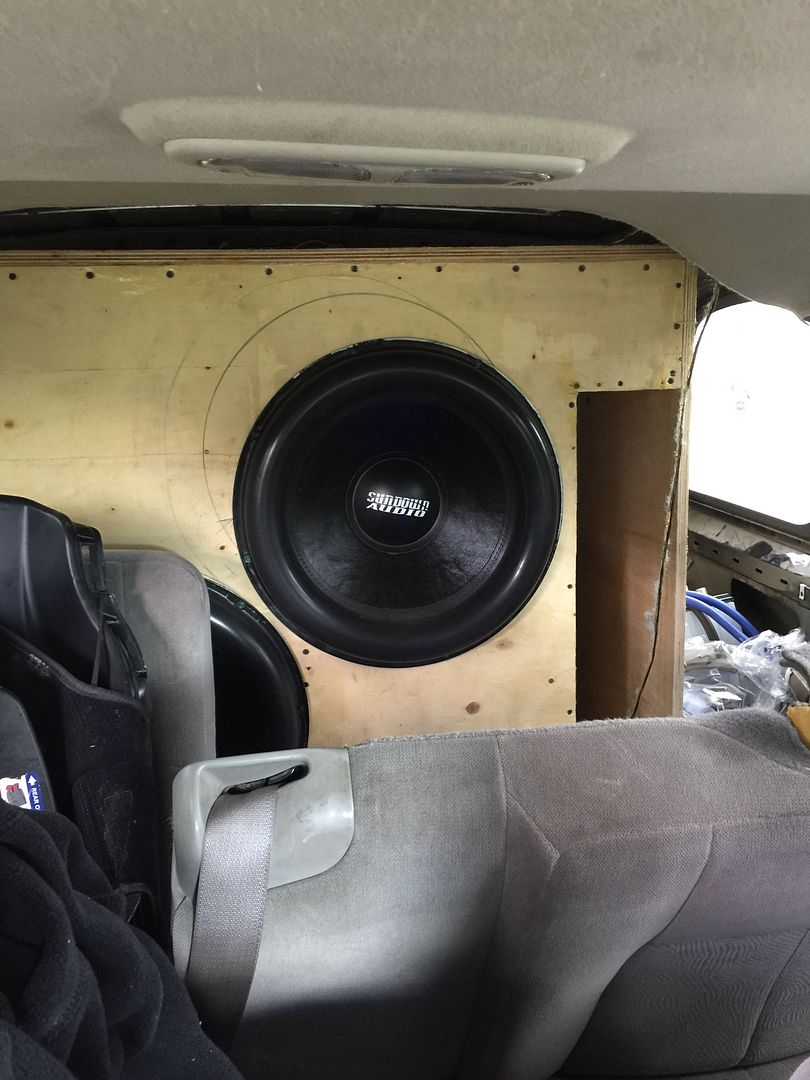 __________________
C-pillar flat wall best score: 158.6db
1 vital power 700.1 @ .33ohm
4 NSV3 18s
8 pwx crescendo 10s
Quad excessive amperage 350alts
4 juicebox 3100s