For a long time I have wanted to build a few custom Neo motors/subs for myself. Never could find the right steel sets that suited me nor did I want to destroy any perfect motors to do so.
So I had the chance to buy a few Cascade Designs h1 steel sets from a member on here (I'm not mentioning his name so he doesn't get bombed with PM's if he wants to comment,please feel free to comment)
This whole project is a learning process for me I have had other members help me out with questions and answers and if you have anything to add or help with feel free, but don't be an ass about it as I stated I'm learning the whole motor building thing.
Ok let's get this started, I'm building 4 of them and currently have enough Neo and parts to build 3. My bday is coming up so I told the wife I just wanted the remaining pieces of Neo ....Her response "Do you really want magnets for bday"
They just don't understand! Just wait till she see's the price and she realizes what I spent
Here's the Neo I have so far 48pcs of N42 1" x 1" cylinders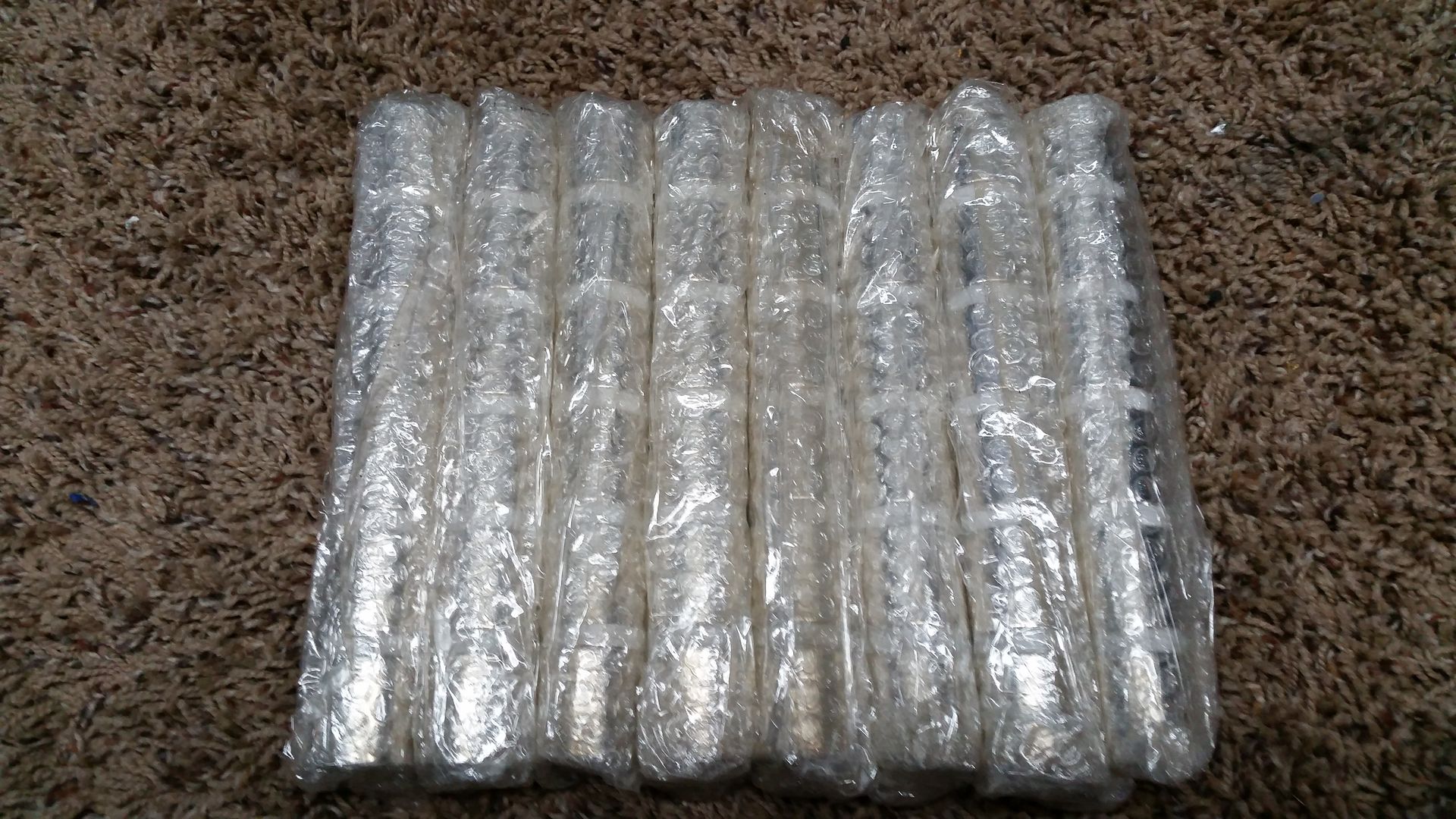 These things don't mess either I have blisters on my hands and finger from working with them, they will grab shit across my bench with out notice