This has been a long time coming. My first wall. Vehicle is an 86 S10 Blazer. Subs are 4 15" D2 Obsidians. Amp is a HiFonics ZRX3216 for now, 5k to come soon. Design came from Robin at BHE and wall was built by myself and my good friends Joel Walker and Phyllip Coleman.
Wall is a 2.6:1 ratio 4th order tuned at 43Hz. Sealed section is 7 cuft and ported is 18.5. Still have to seal it off and reinforce the roof. Gonna slightly kerf a 3/4" piece of pine left over from the build and PL it to the roof in front of the wall.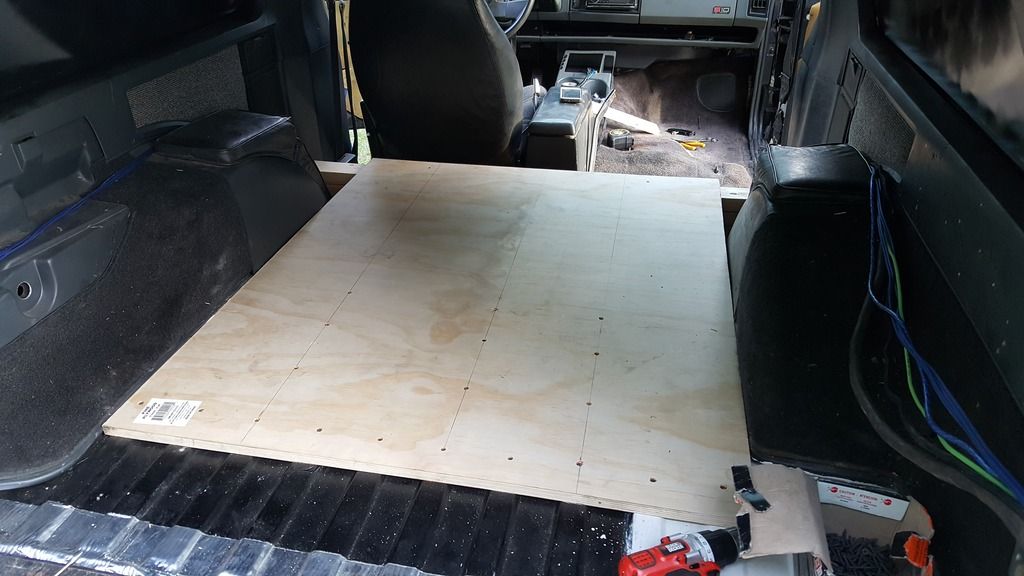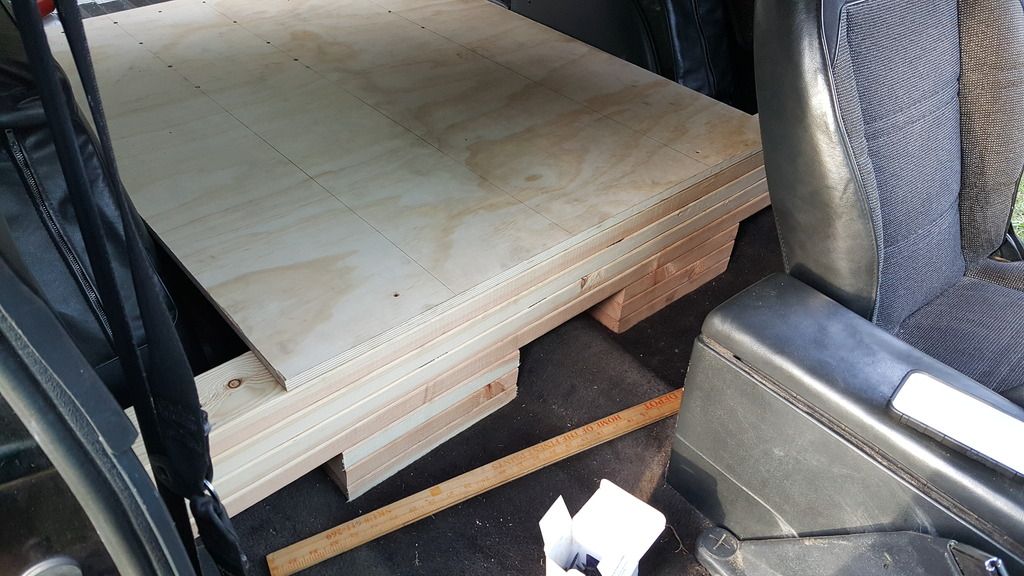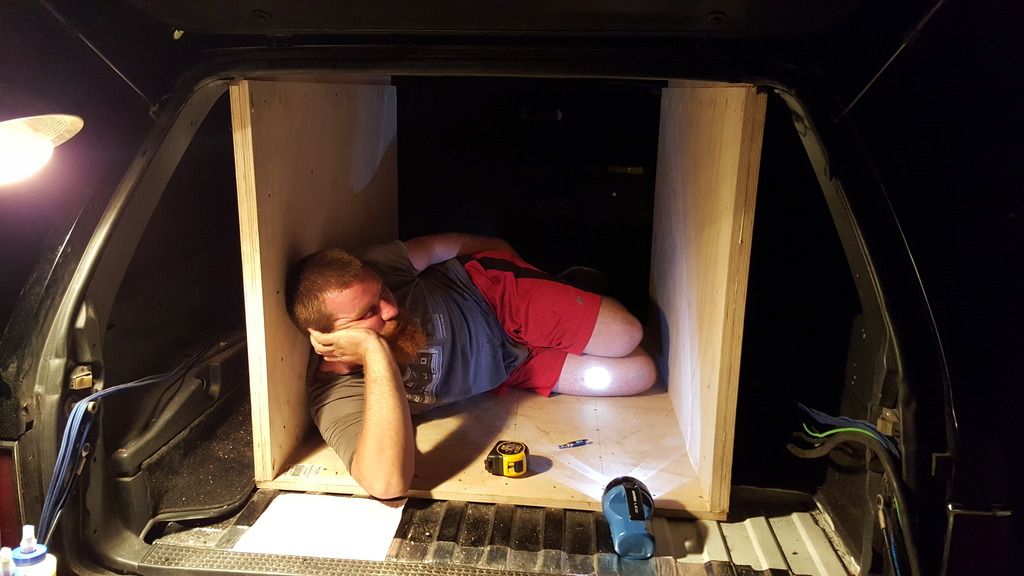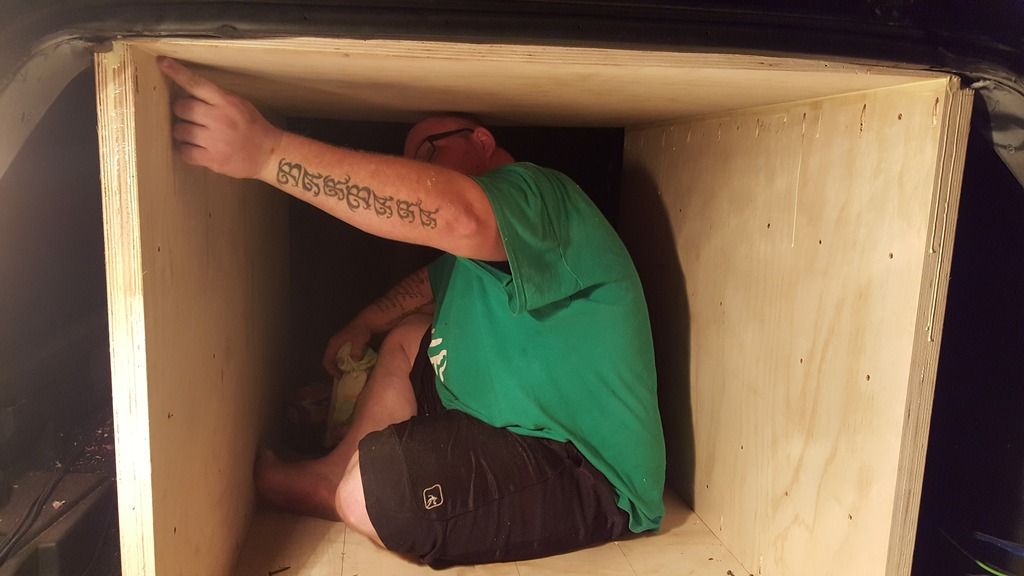 Was a tight fit. Had to do a little retro fitting, lol.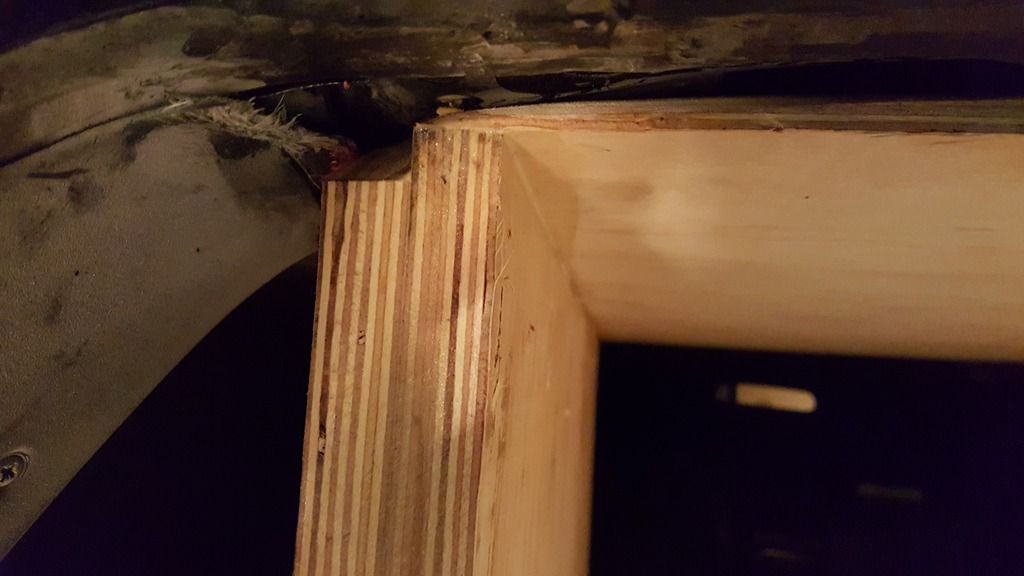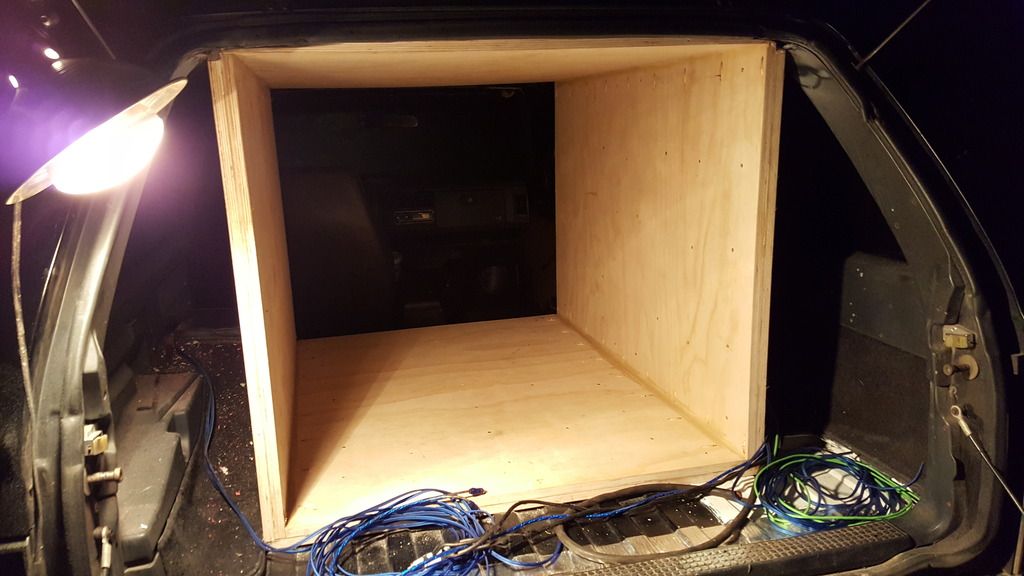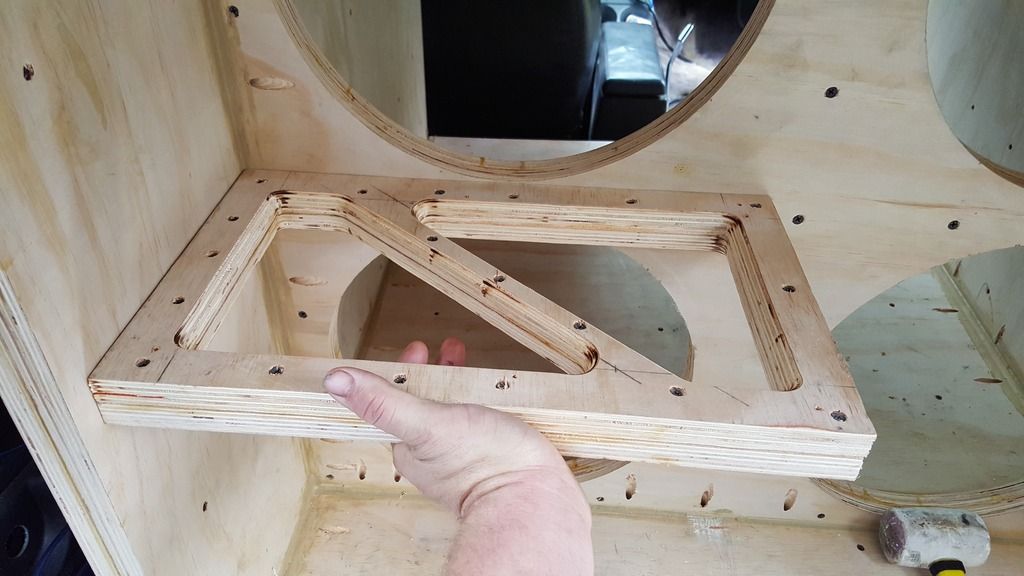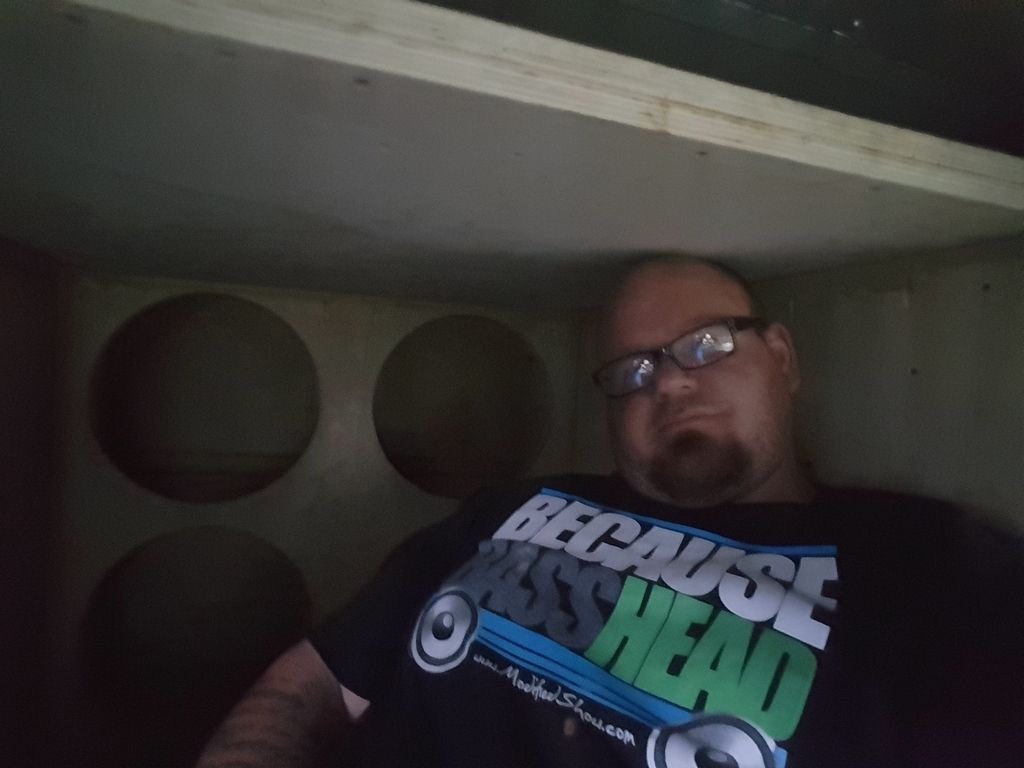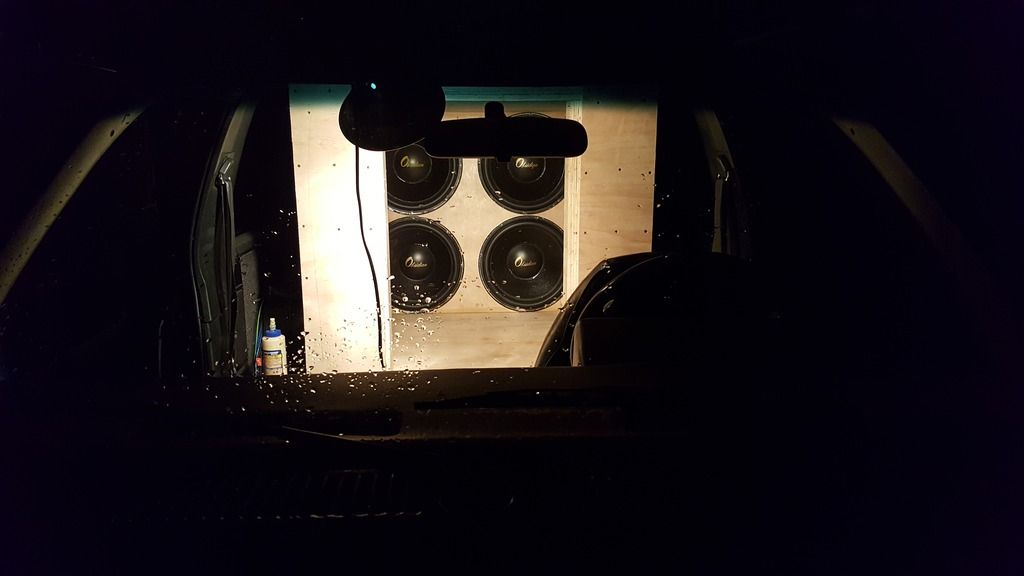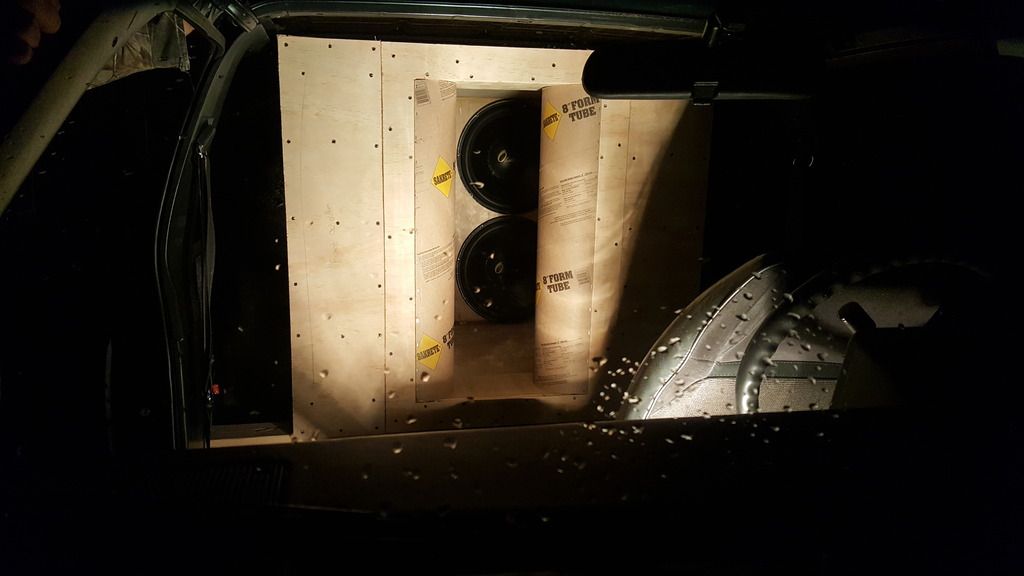 __________________
Team Heavyweight

To view links or images in signatures your post count must be 0 or greater. You currently have 0 posts.