I scooped this truck up dirt cheap. It has over 350k miles and still drives great! So I figured I'd have some fun with it.
I will be running 2 stereo integrity ht 18s d2 a jl 500/1 until I can find a 1200 @2ohm or .5ohm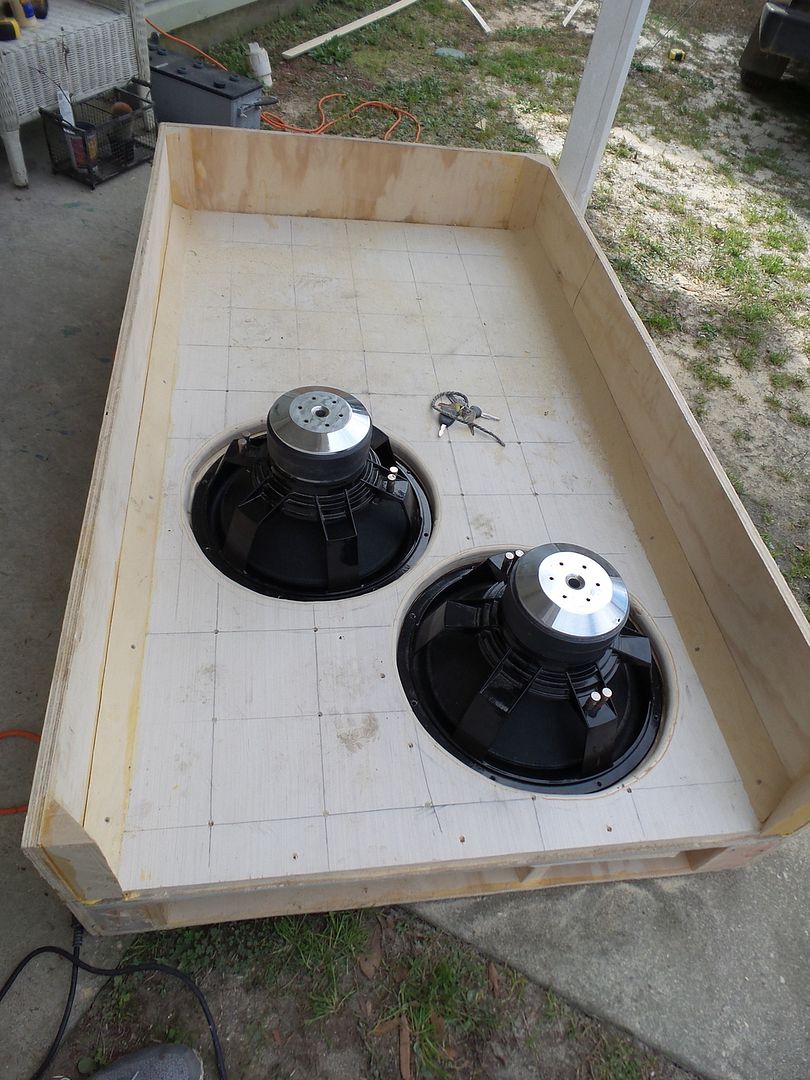 The box has 8ft sealed and 12 ported. I haven't decided what i'll do for the port yet.