Well guys I started on a new build in my single cab. New setup is a pair of IA warden 12's on a Twisted Sounds 8.5k @ .5. 12 sprinter s12v370 Batts, all toolmaker buss bars and inputs. Single Singer 310 amp alt for now, 4 runs of 2/0 front to back. Trying to build one of the loudest street setup single cabs there is.
Front stage is 4 crossfire xs-m8s in custom doors, prv super tweets in stock 6.5 locations in pods, and image dynamics cx64's in the kicks. Power for them are 1 x Twisted Sounds 150.4 and 1 x Twisted Sounds 95.4.
Below are some pics of what I have done sofar.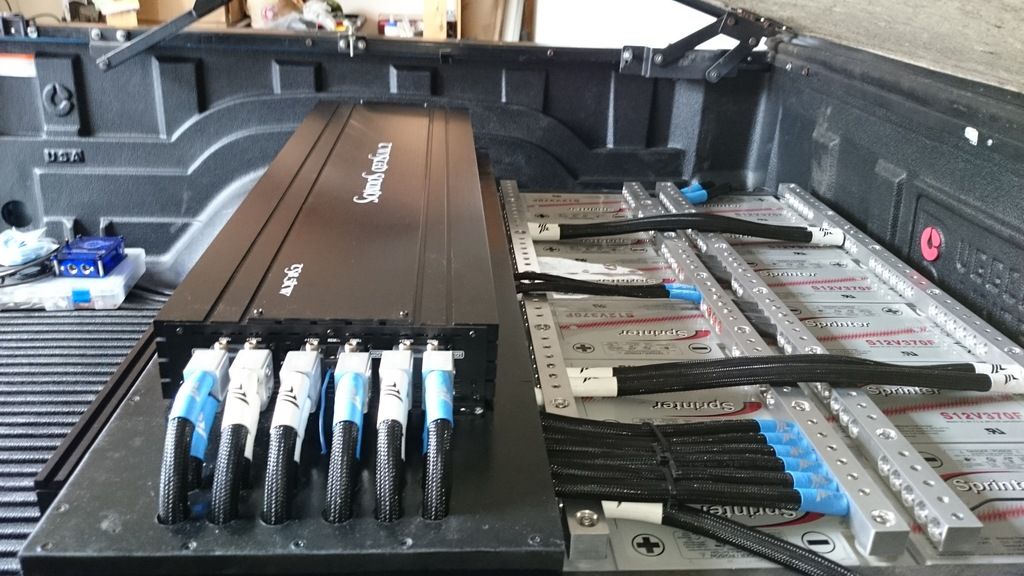 __________________
(2015 MECA Street 3 World Champion)
2004 Dodge Ram Single Cab 1500
3 Incriminator Audio Judge 15s
3.25:1 Ratio 4th Order Blowthrough
1 x AA 9.0 TFHE, 2 x AA 150.4
4 X Crossfire XS-M8's, 2 x PRV Tweets