I finally got to starting it this morning. What I WAS running
HU
- JVC KD-A305
Sub
- 15" RE SE / 3.5 cu ft tuned to 35hz sub/port facing trunk lid
Amp
- Audiopipe AP1500 @ 2 ohms
Mids and Highs
- Stock
Electrical
- Stock, all 4 gauge Knu Wiring
that setup hit a 139.1 @ 42hz sealed up at the dash, and a 140 driver window down at the dash
What I plan on running
Same HU
Sub
- 12" Si Mag motor with upgraded soft parts by ssackett(soon) / 2.0 cu ft tuned to 32hz sub/port firing into cabin, sealed off from trunk
Amp
- RD 1000.1 (gonna order tonight)
Mids and Highs
- CDT Components(on their way thx to Vertex Audio!) and Hertz Coax's in the back doors
Mids and Highs Amp
- Orion Cobalt 304
Electrical
- Big 3 in 1/0, 1/0 from battery to trunk, distro'd to 4 and 8 gauge for the amps.
Possibly new battery.
Hope to get a better score with this setup.
onto pics, excuse the dirty car
taking out the 4 gauge
had to take that out to get to firewall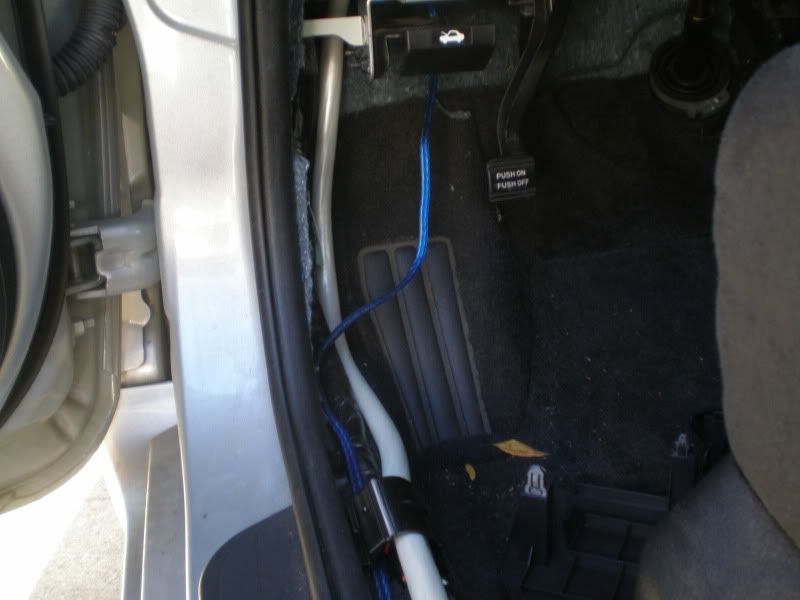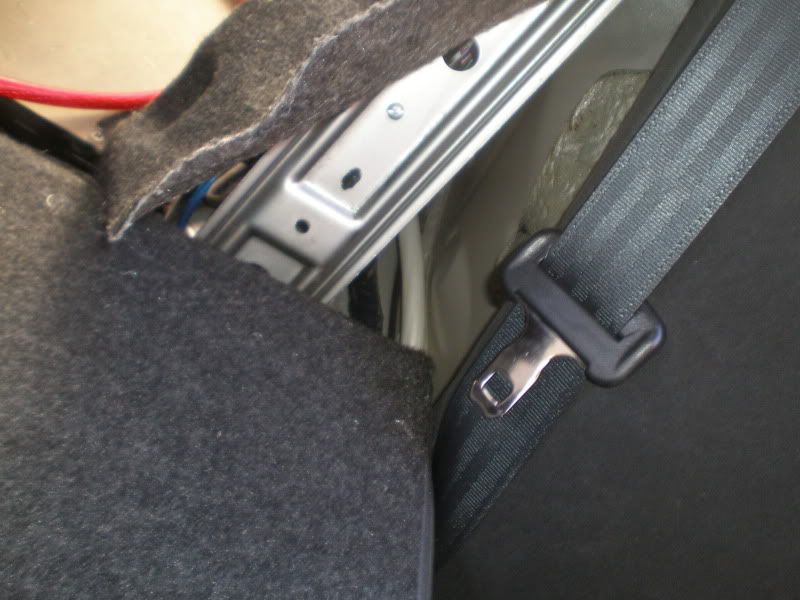 lol this is how messy my trunk used to be with all those wires
this looks much better
just layed the carpet over, still gotta tuck it in nicely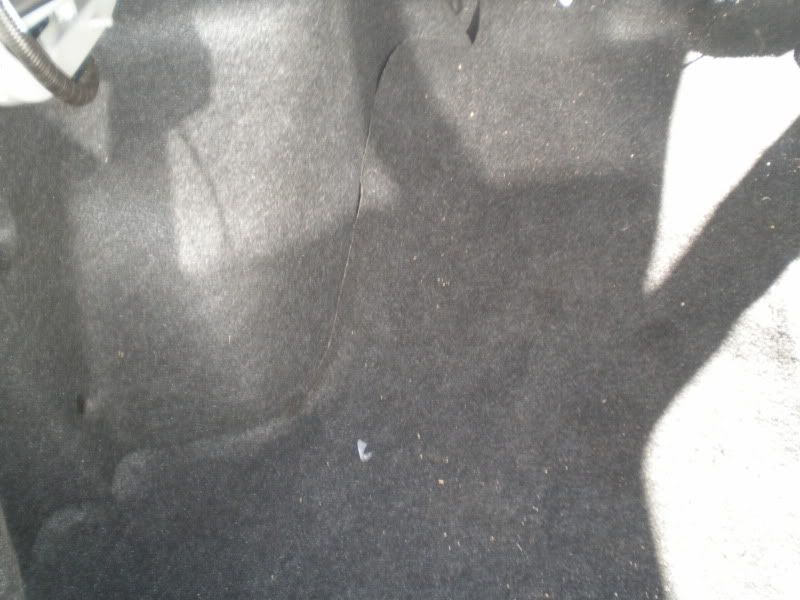 my RCA's used to run through the right side of the car but came out too short
so I re-ran it through the center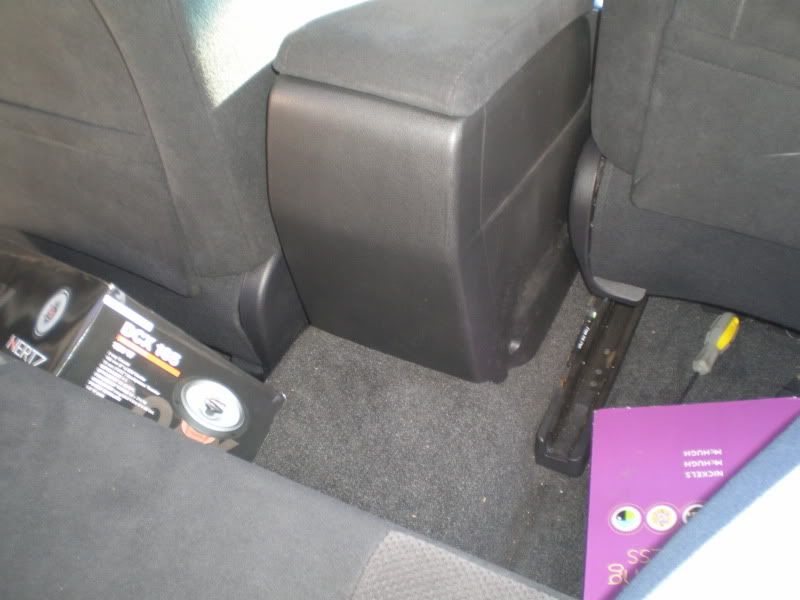 Now I can finally use my trunk, well at least for a few days lol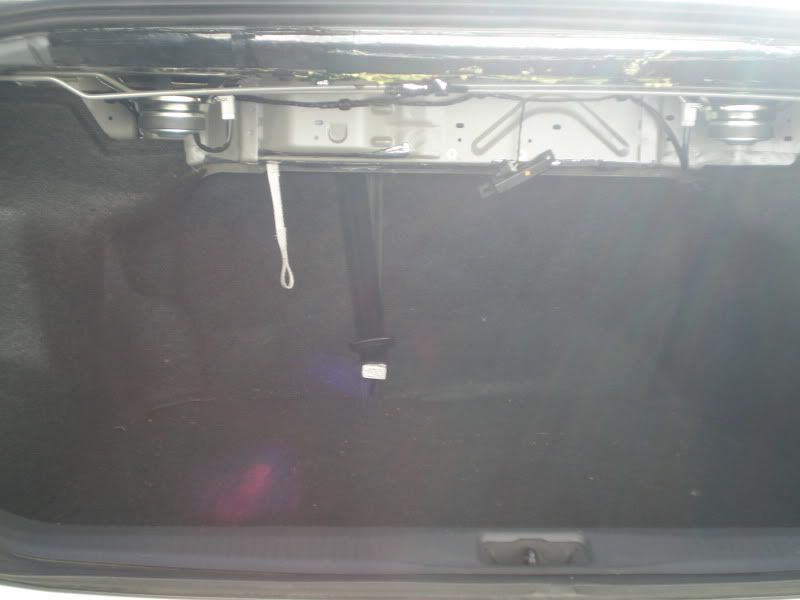 More pics will come as soon as I get the components, amp, and sub.