Ok well I ripped everything out tonight, and well its sad, but O well, I been playing around and I can fit my batteries under the rear seat, and I put the box forward 5" more, so now its about 9.5" from the rear hatch, so in the next few days Ill be doing alot of work, but just had to share the tear down! And the funniest thing ever is, that I did a 149.5 on music at 35hz with a port that was broken, the port was almost ripped completely away from the box, ripped all the screws out and snapped a few of them in half...LOL Its gunna f*cking slam now, I thought It was alot louder the day I installed it, then the day I metered it!! Time for some pics!
Well got my Garage up to 80, it was to hot in there!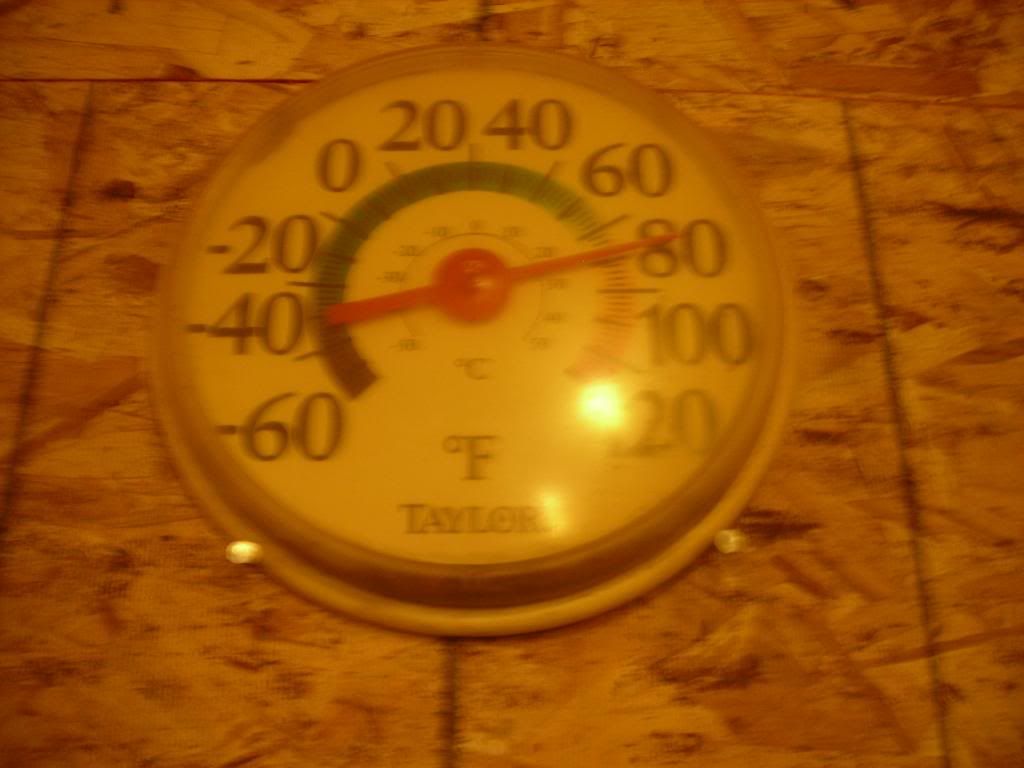 The sad part is starting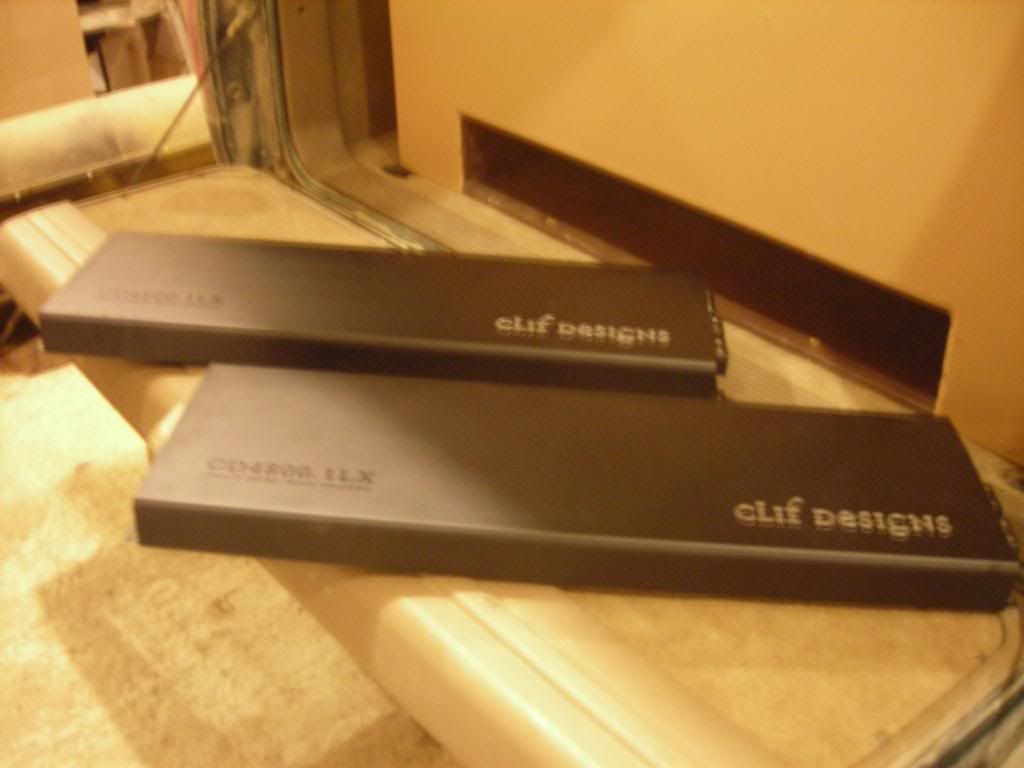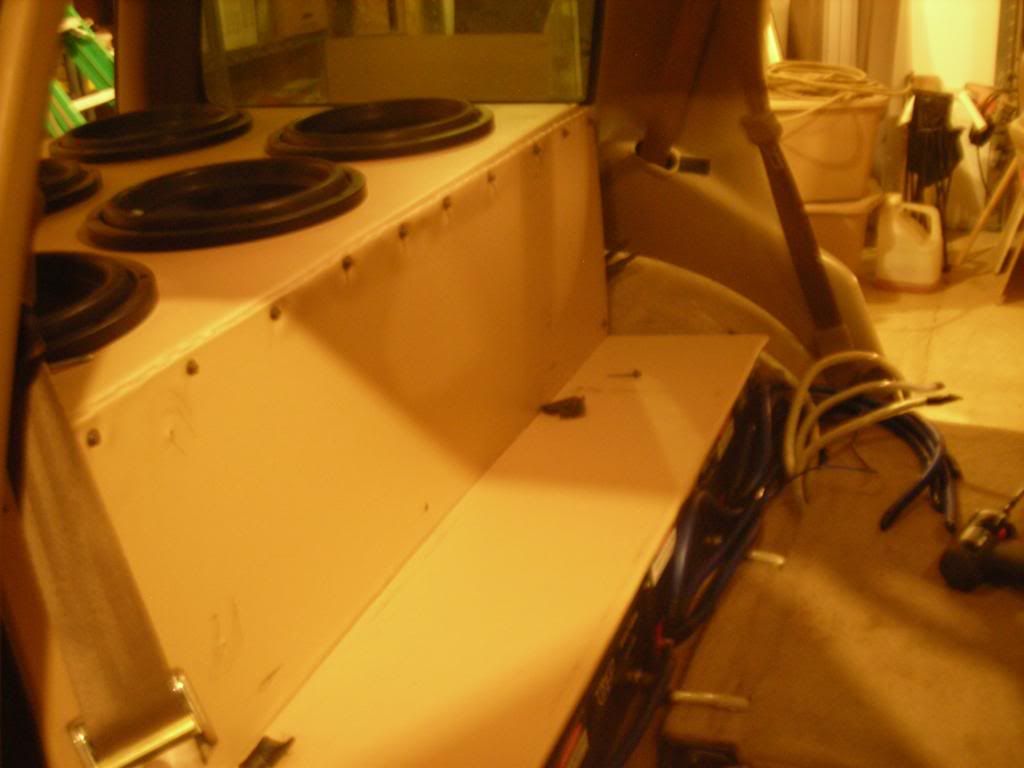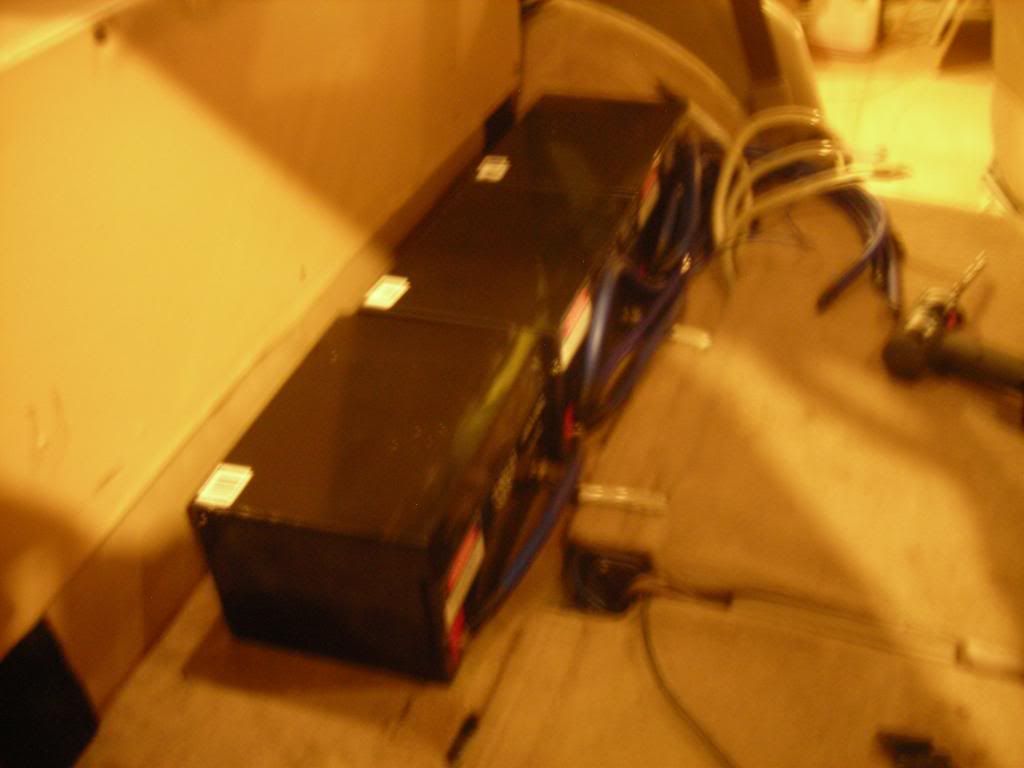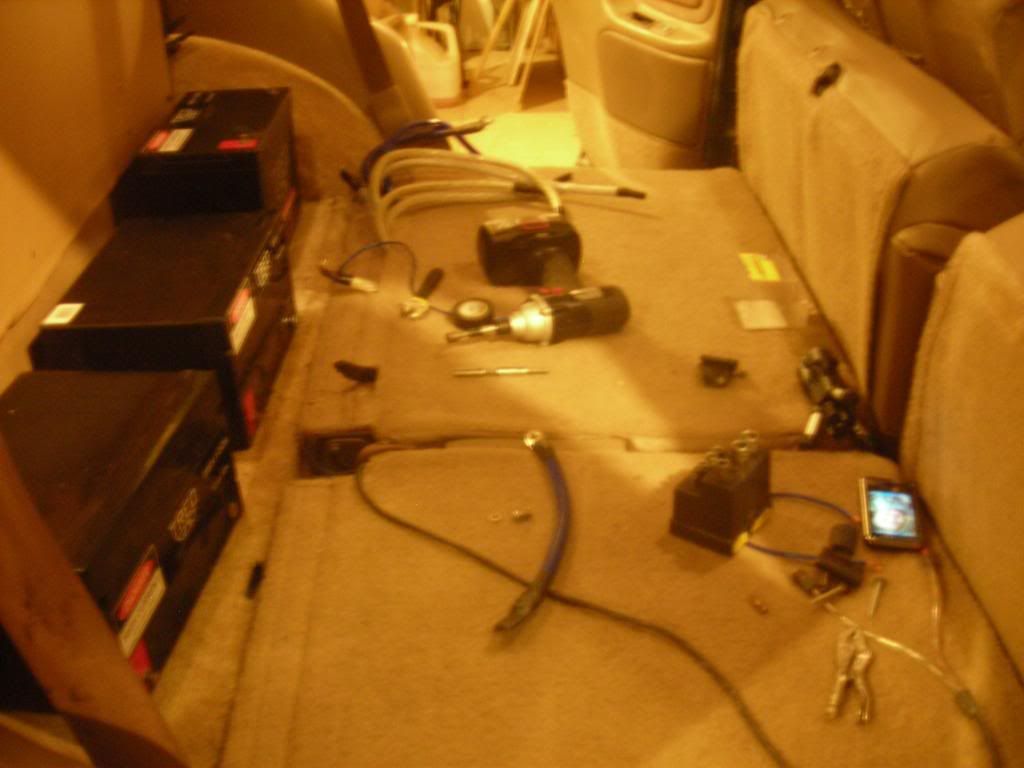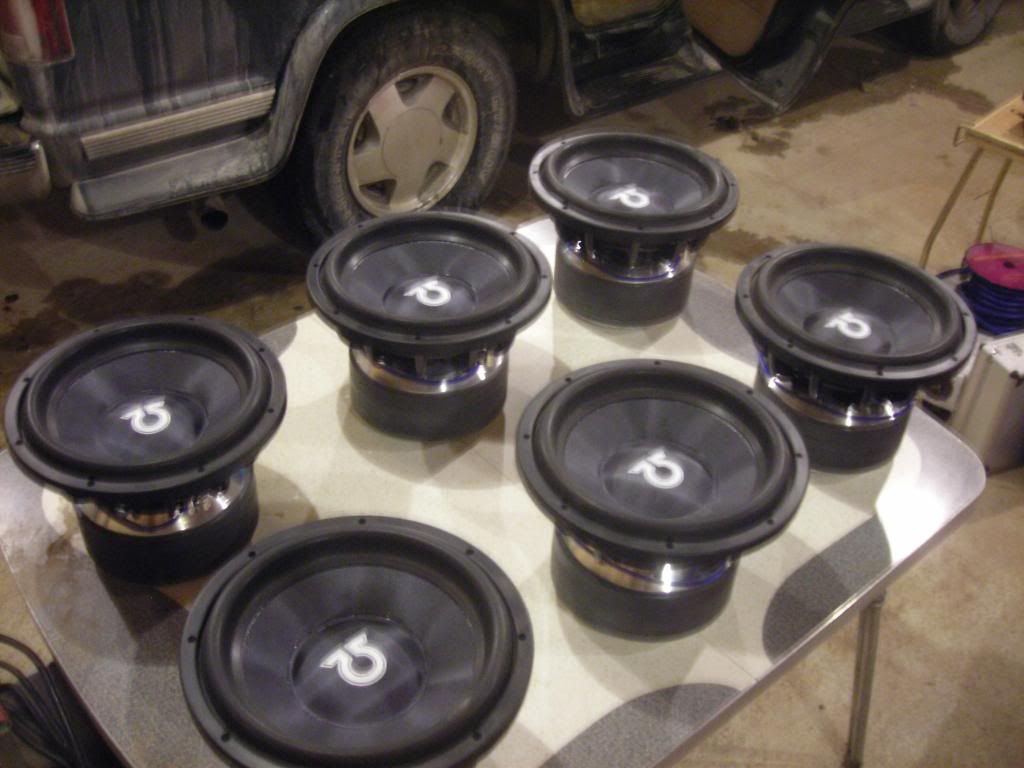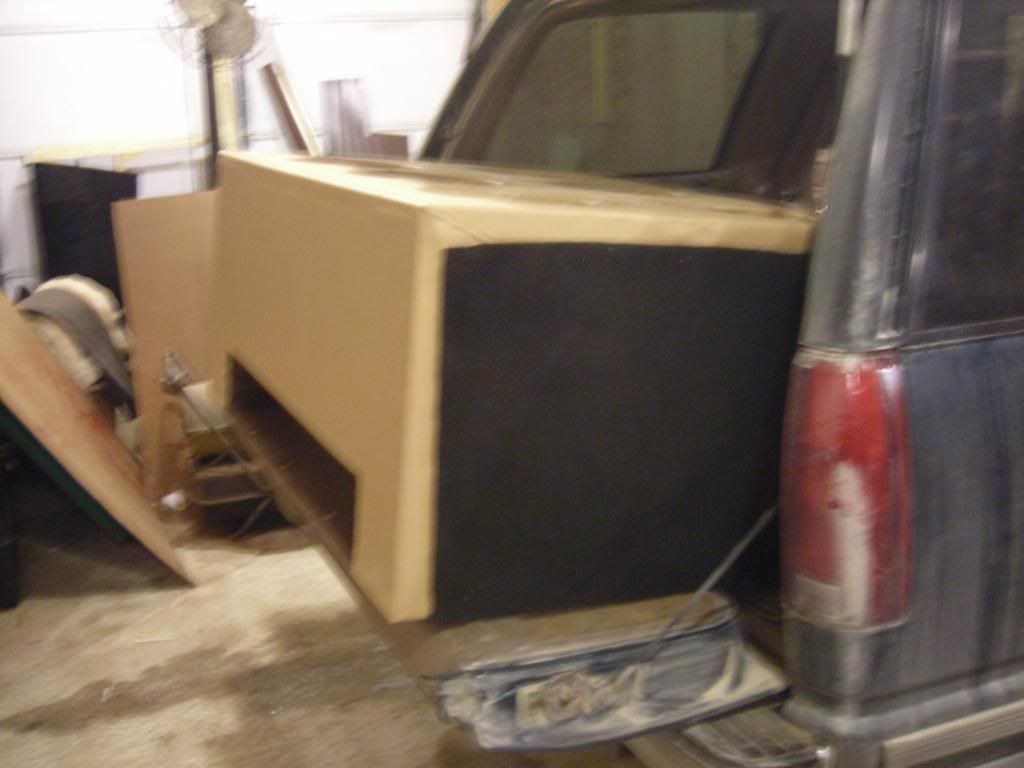 You can see where the port cracked, not that bad on camera, but you could pick the port up out the box..lol it was destroyed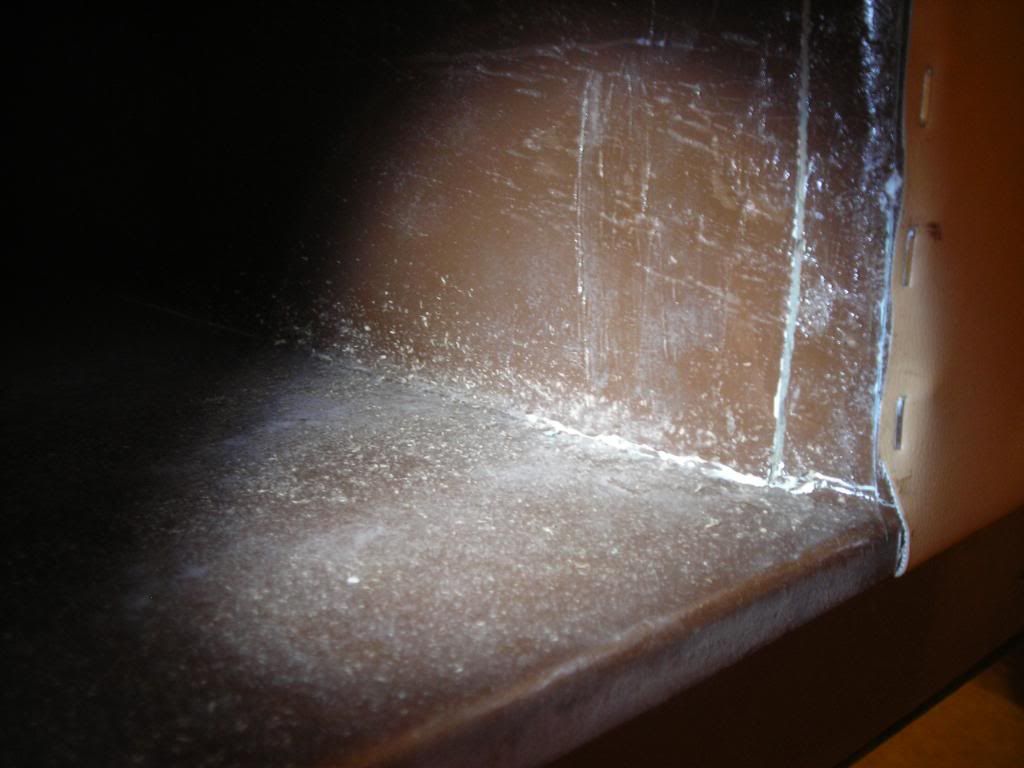 Here is when I slid the box forward some!
Alot more air flow I hope!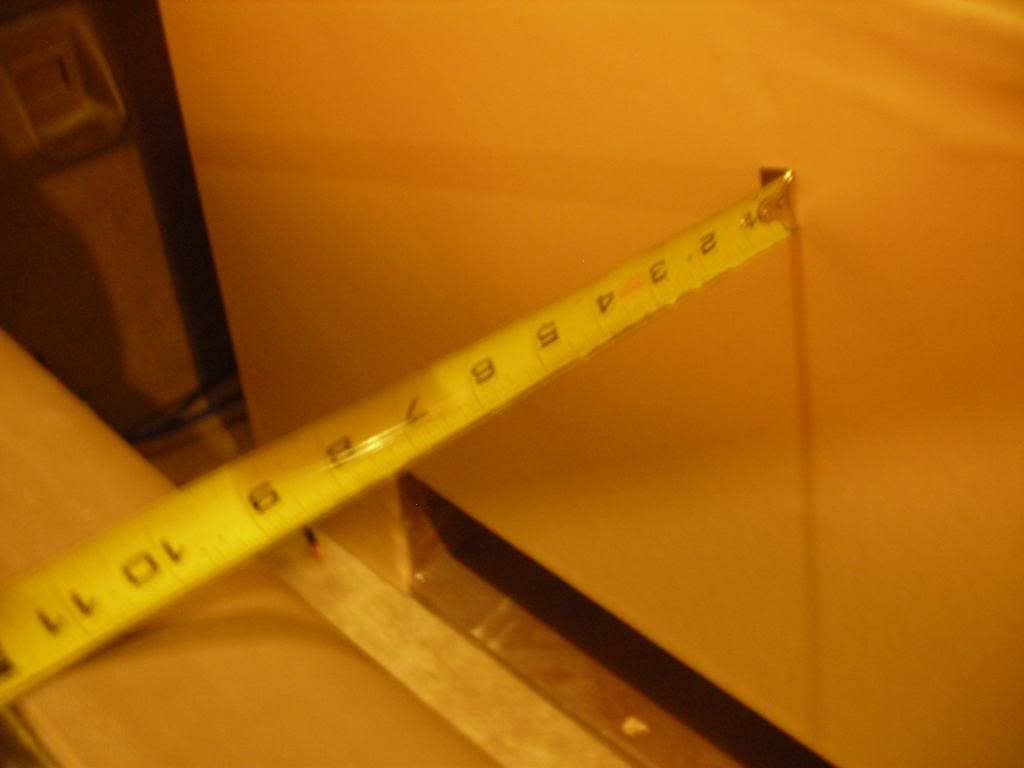 And I blew my front speakers in the doors, so thought I should replace them quickly!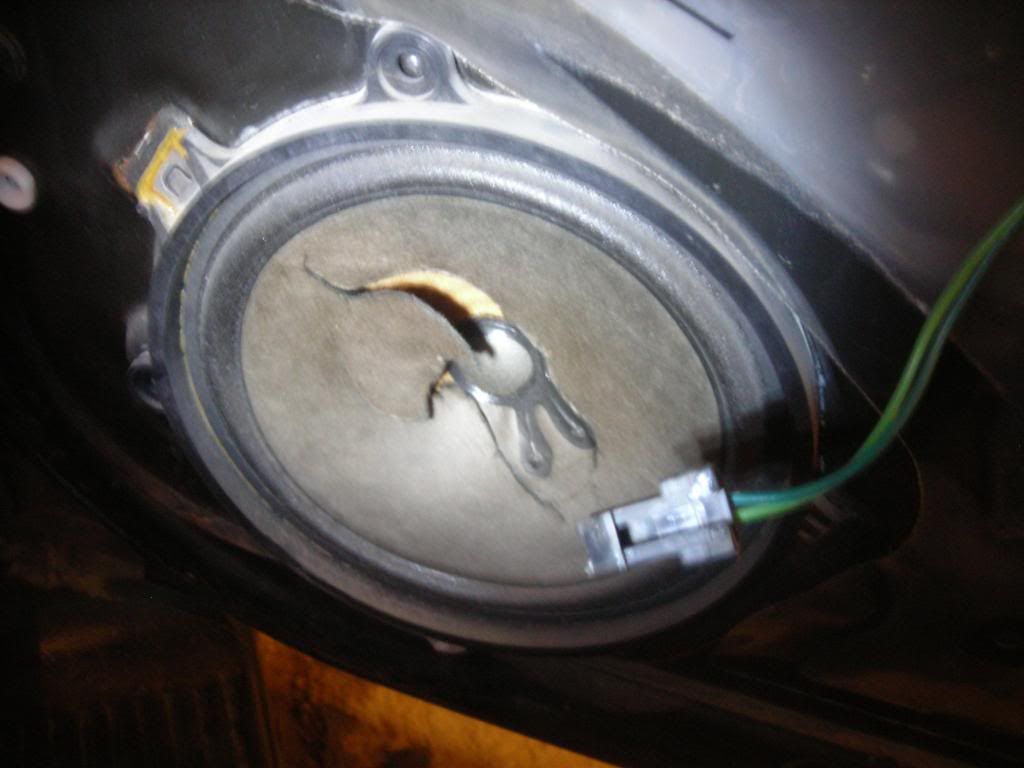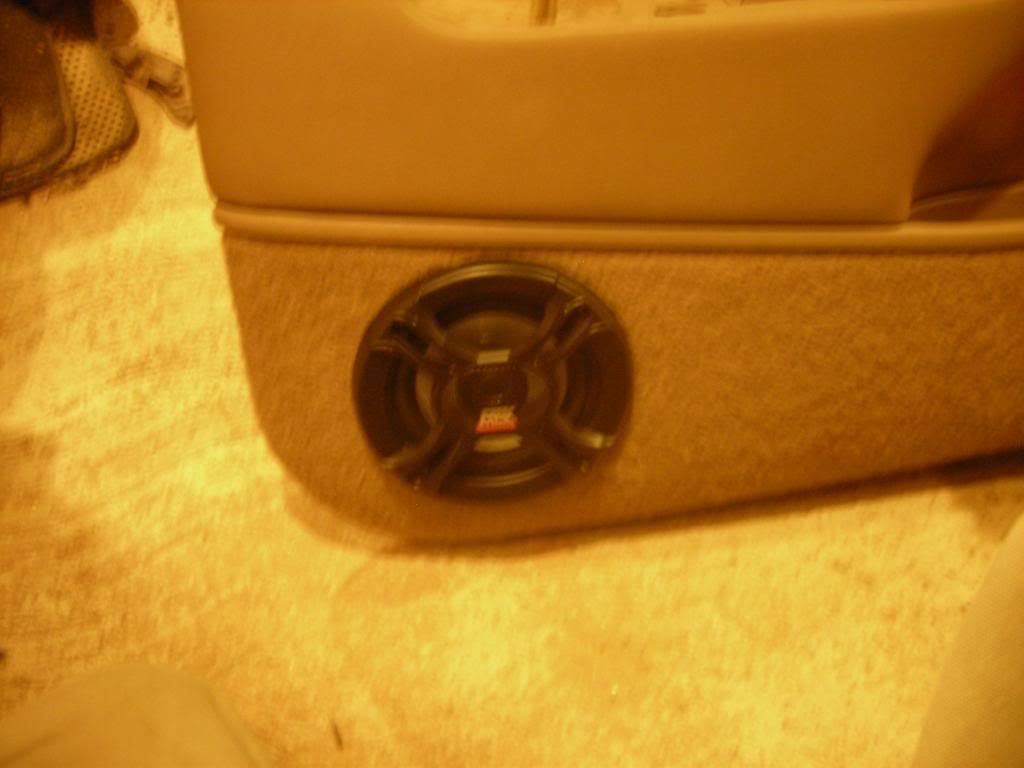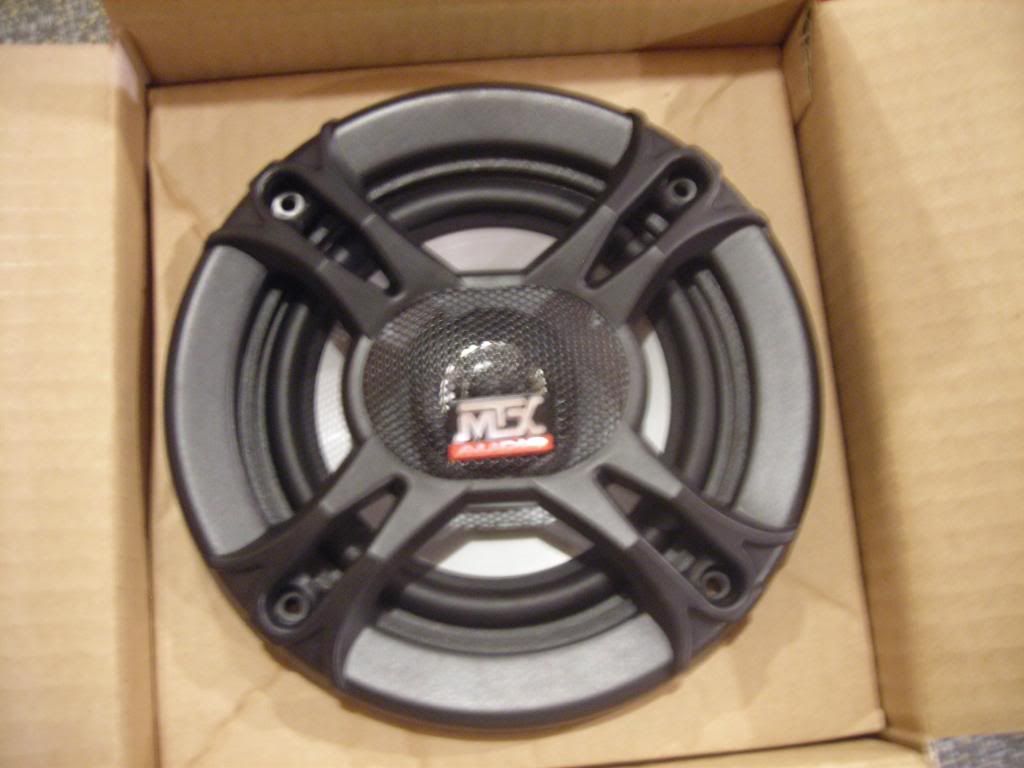 __________________
TEAM GORILLA
TEAM GHOST MOB
2007 Ford F150
1995 T-Bird P.I. 4.6L 312rwhp-Comp car,work car

Trunk Car class for 2011 MidwestSPL division!!