Well for a long time I'd been trying to sell my Grand Prix and just couldn't seem to get rid of it. Guy offered to trade me a Jeep and I've always wanted a jeep so despite the Jeep having 250K miles I took him up on it this weekend. The interior is super clean and the outside is in good shape as well. Rockers are a little rusty but that's a Michigan Jeep thing.
The plan for the Jeep is for it to be a winter beater/audio ride. Trying to keep the salt off of my Duramax. As far as the audio goes planning a B Pillar 4th for 4 18's on roughly 8k. From my rough measurements today I will have 46 cubes gross to work with. Progress will be kind of slow because I'm home around 4 days a month. Plan to start buying equipment after the holidays goal is to be finished by whenever the first show in Michigan is. Will be primarily competing in IASCA and ISPLL. I always wanted a cool build log name even though it's lame lol.
Builds that I'll be pulling some inspiration from include, Galen Winesette's Jeep, Master Of Bass's build on here, and Don's TDH Jeep on SMD.
Tenative Equipment List:
Electrical
2 Mechman 320's (Probably Externally Regulated)
Full Throttle Group 31 for under the hood (ordered last night)
JY Lithium (Leaning towards 80 AH)
Electron Beam 2/0 (Lots of it)
ILL Customz Battery Terminals
Clarion CZ702 already have (unless I find a great deal on an 80 PRS)
4 Cascade Omega Neo 18's (building motors like Robs, PSI recones likely)
Amp must be under 8K class restrictions (Flatline B2A, M1S, AB 750.1)
McLaren Mid's & Highs (cross that bridge when I get there)
4 Channels (Really thinking PPI 900.4's)
Other:
Welder (Really want a lincoln Power Mig 210 with the Tig torch)
300 or so feet of steel 1x2 tubing
Air Bags of some sort I'm sure
BHE 4th order design (or someone else)
Volt Meters
Out with the old:
In with the new:
Like I said it's clean:
Going to be a shame to gut it from the B-Pillar back: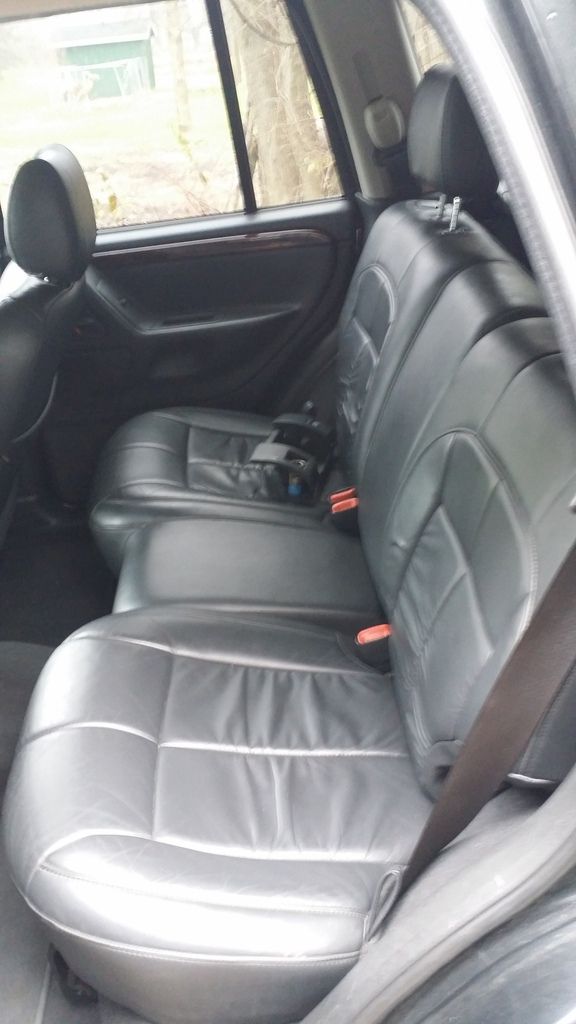 __________________
Jeep Build Log:
To view links or images in signatures your post count must be 0 or greater. You currently have 0 posts.


Daily (Rebuild Pending)

To view links or images in signatures your post count must be 0 or greater. You currently have 0 posts.