My father killed himself late February 2016 and left me this Ranger. My Explorer was needing some gaskets and my janky sun roof seal was leaking, the truck is all gutted basically. Just got tired of driving it and not being able to work on it due to be sick. I drove the ranger because it was just an old factory vehicle, the Explorer is parked with everything still hooked up, 2 years later. I need to look at that soon
Being sick is what keeps me from designing. I have a central nervous system disorder that widely varies in severity. Fibromyalgia. I have a lot of other issues as well, like my spine and the fact I might be f*cking nuts.
Anyways
About a week or two ago it got warm here and a lot of my symptoms just disappeared, for now. So I decided to get this old POS running better. It means a lot to me to be able to get out and do something after being locked up forever and being how I got this truck.
This thing was burning so much fuel. Idle was garbage
So far I've done:
MAF (2 years ago, shop done)
Thermostat
PCV valve and vacuum chasing
Throttle body sensor
Air idle control valve
Plugs and wires (iridium, good wires)
one spark plug may be two-hand tightened :uhoh:
Just did all front bearings and bought new calipers because of the piston sticking.
More to come, like exhaust :evil:
Don't make fun of me because I have 4.0L and 150 hp. Those aren't good numbers. But they are reliable numbers.
Truck only has 104,000 miles on it. Tranny only has 25-30k on it.
Here's some pics now:
It took me so long to jack it up. Front kept sinking into the ground. This is how we do it in a small town in TN, apparently.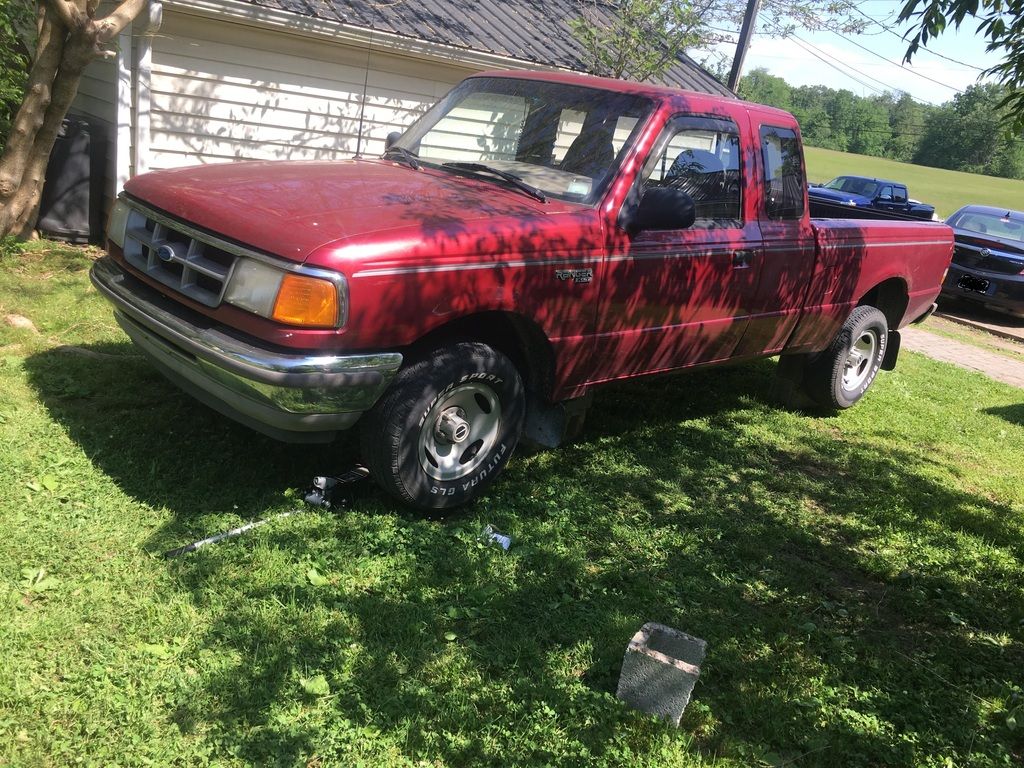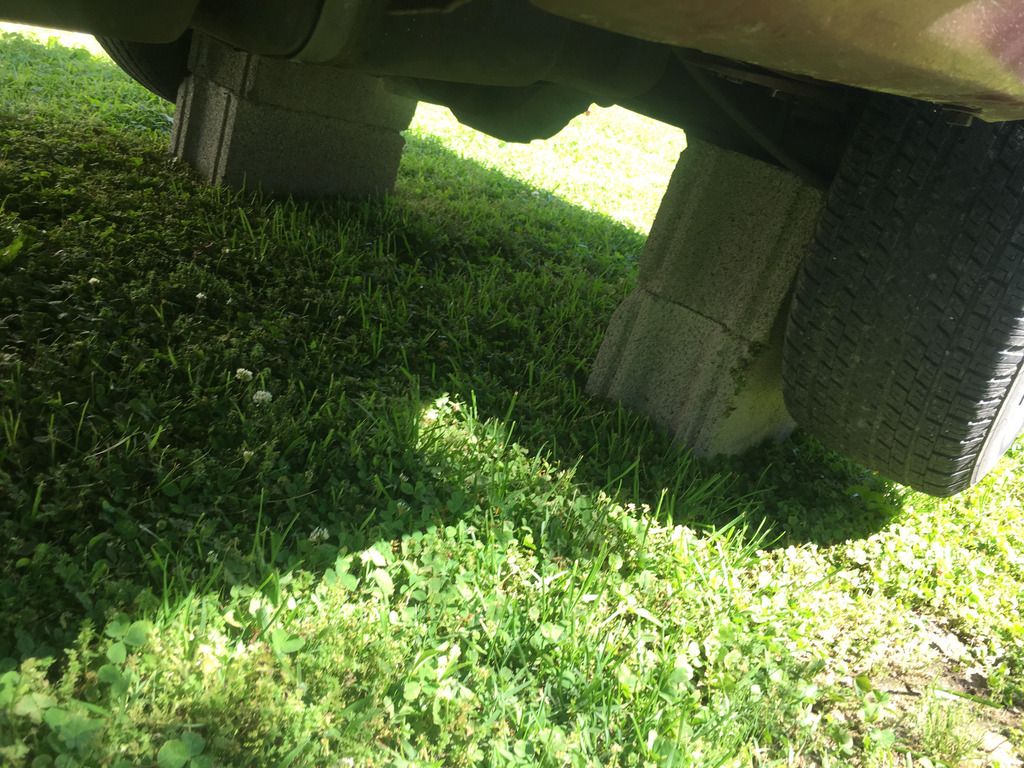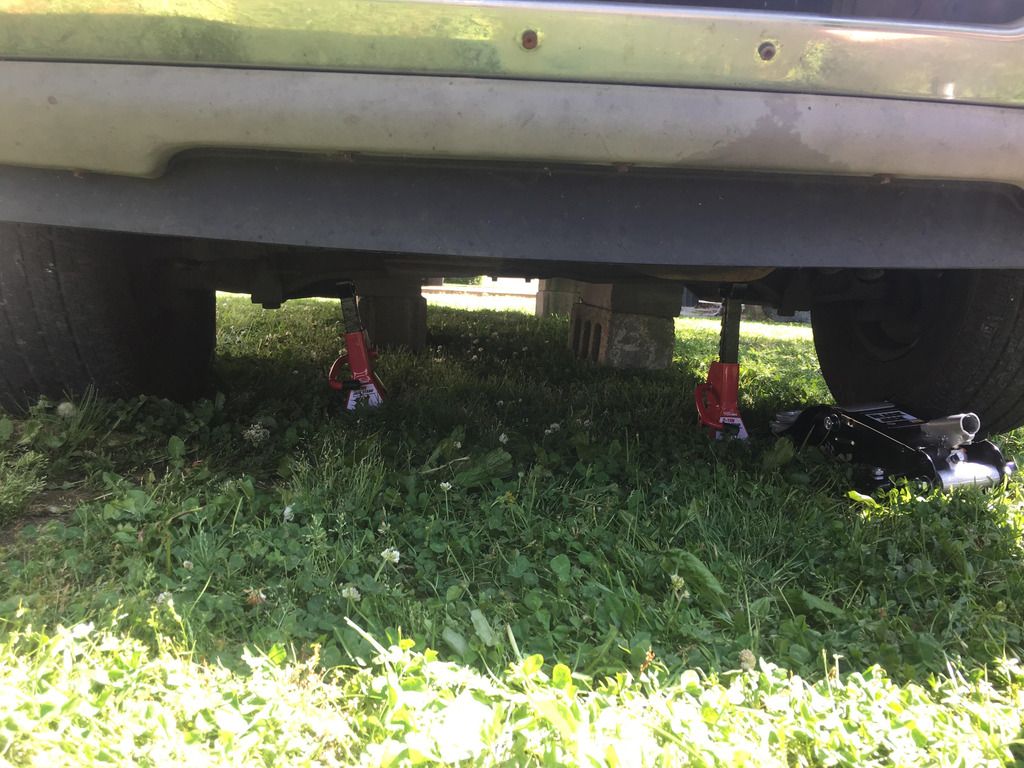 Yeaaaaaaaahhhhhhhhhhh you ain't white legged like me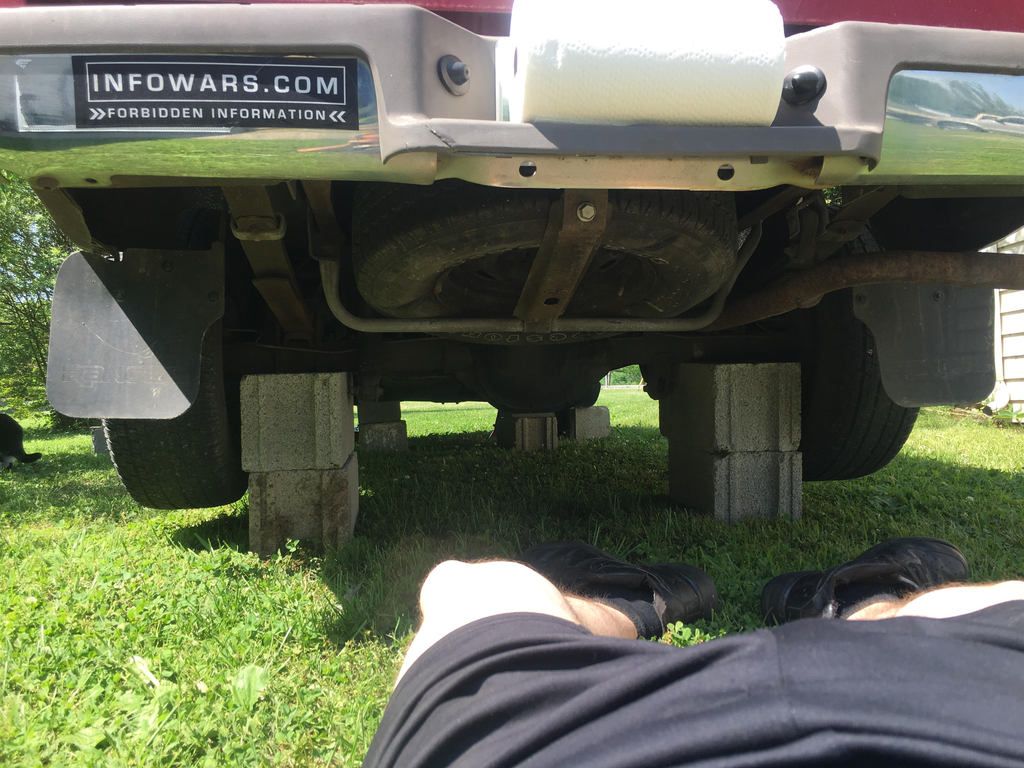 __________________
Alpine - C&D Tech - CT Sounds - Batcap - EA - eD- Rainbow