Build is for my local friend, he might chime in under the name "whoisasdf"........
Box is 7.6cuft tuned to 30.5hz using two full length 6'' Aeros. If you would like the plans I have them available, but for reference the box measures 37.5''x25.5''x19.5''.
He is running two RE HCs, reconed with PSI parts. He is also running two sets of Phoenix Gold RSD comps, one set per door. DSC2000.1 at 2 ohms for the subs(till he gets his electrical up), and a DSC4125 bridged at 8 ohms, 2 channels, running the front doors.
Wood was ripped by Allstar71, box built by me though.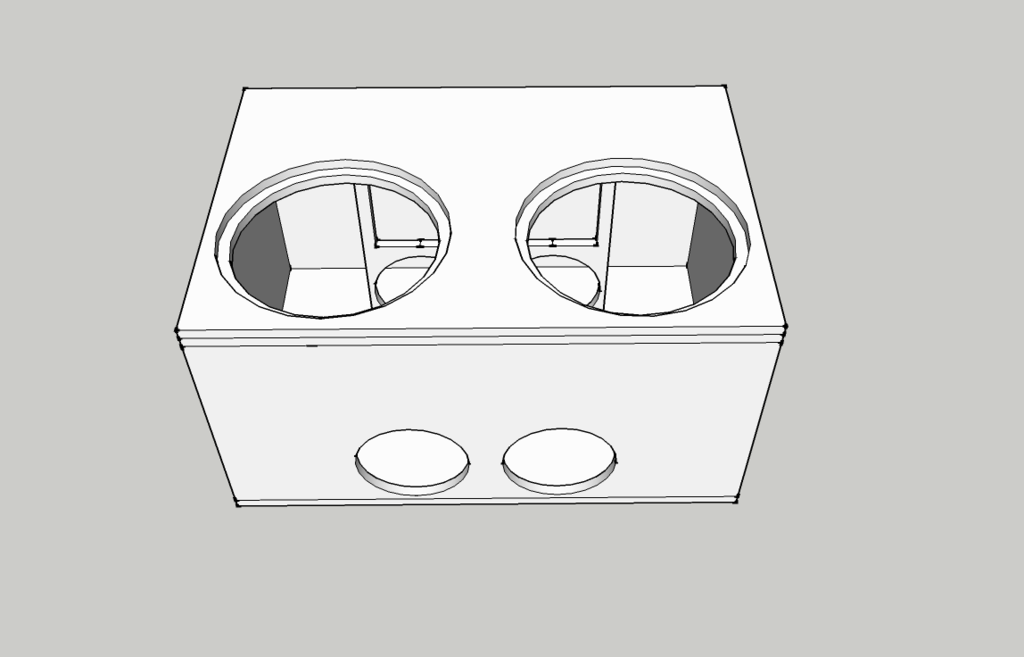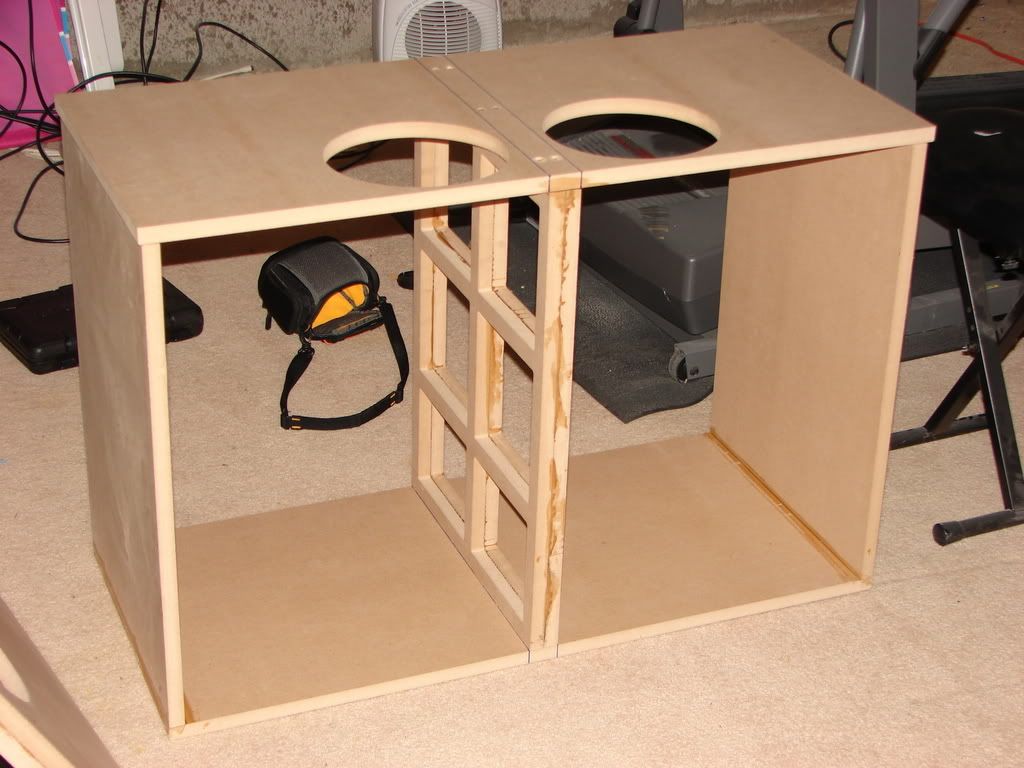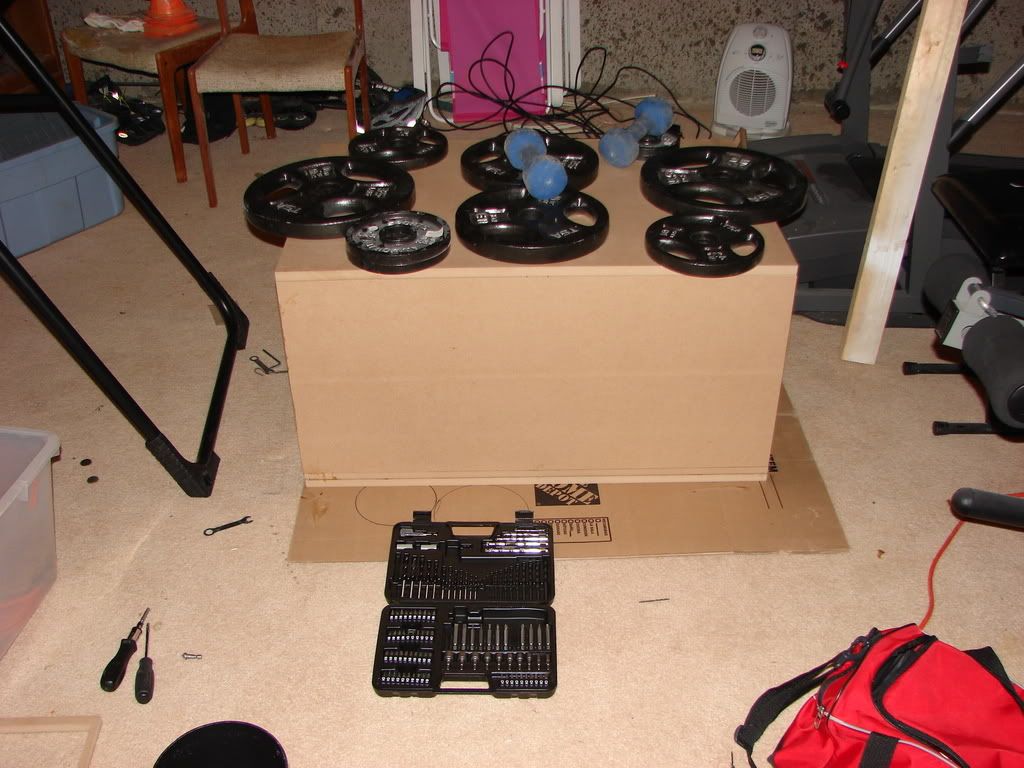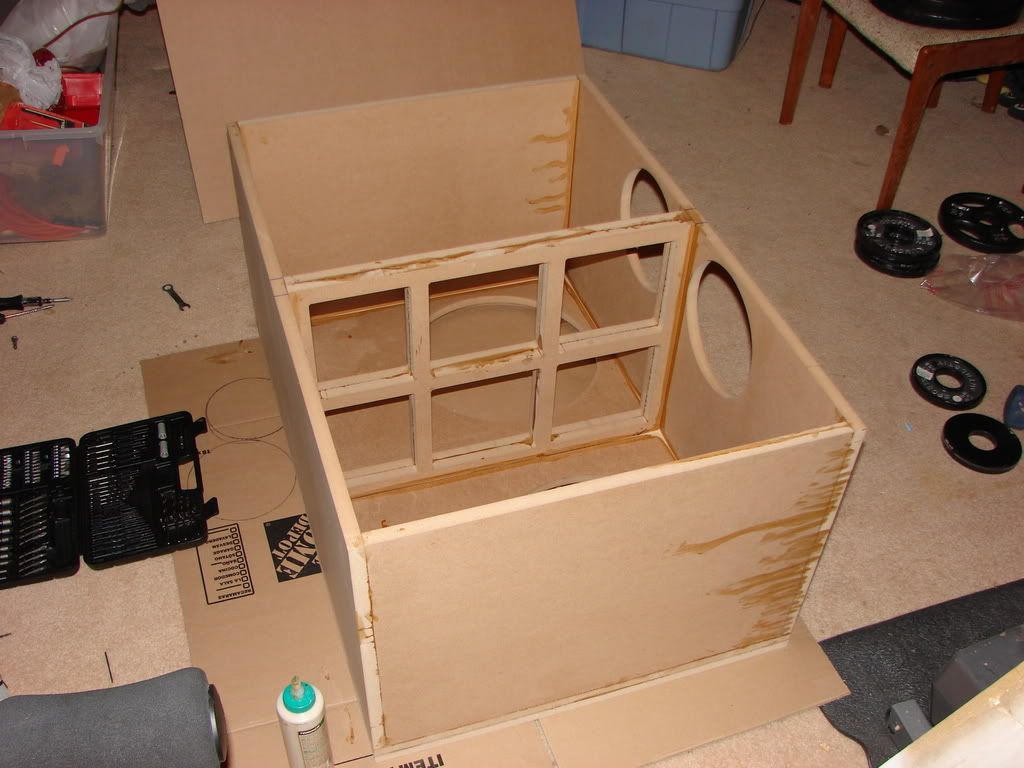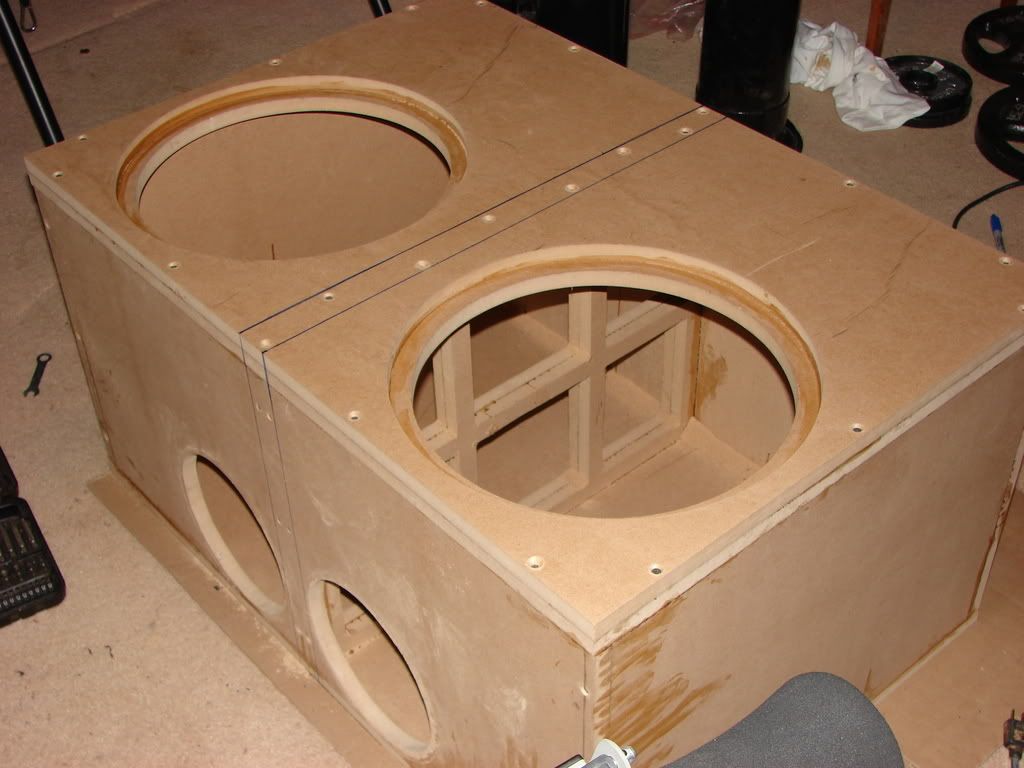 Post-carpet pics and vid in a minute.....
Kevin